---
Table of Contents
Xenophobia
Growing Global Xenophobic Movements
Anti-Immigration in US
Historic Waves of Immigrant Xenophobic
Chinese, Irish/Jewish, Mexican Reparations, Operation Wetback
Rise of For Profit Immigrant Detention Centers
Modern Wave of Immigrant Xenophobia
Refugee, Travel, and Asylum Bans
Know Your Rights: Near the Border
US Policies that Caused Immigration Crisis
Problems in Current Immigration System
The Fear of Demographic Changes
Intersectionalities of Xenophobia
—
Other Relevant Pages
Latin American Discrimination
Islamophobia
Asian American Discrimination
History of Immigration Discrimination
---
Xenophobia

Xenophobia – "fear of the other"
Fear or hatred of foreigners, different cultures, strangers
Fear or dislike of the customs, dress, etc., of people who are culturally different from oneself
"Xenophobia is the word used for people that have a discomfort, dislike, or a fear of people whom they perceive to be outsiders, and/or from other countries – a fear which, in the United States, is rooted in White Supremacy." Alan Pelaez Lopez – Everyday Feminism
Examples can be:
Anti-Immigrant, Nativism, prejudice against Latin and Asian Americans, Islamophobia, anti-LGBTQQ, transgender violence, pro-Brexit, isolationaist, Anti-Semitic, anti-Palestinian, many forms of white supremacy and racism.
Xenophobia is often combined with nationalism as a reaction to the rise of globalization and growing multiculturalism
—
"Dictionary.com has a direct line to public consciousness: data about the words looked up by tens of thousands of curious people at any given moment. In 2016, one word that spiked time and again reflected a recurring theme in the year's news, their editors say: "fear of the other." And that's why the outlet's word of the year is xenophobia.
The word has two definitions on the site, both reflecting the fearful (and often isolationist) sentiments that aired during the Brexit vote, the American election, the debates over what to do with Syrian refugees, racially charged police shootings and even fights over which bathrooms transgender people should be using in public."
—
Edward Said – Framed: The Politics of Stereotypes in News
—
Orientalism and power: When will we stop stereotyping people? | BBC Ideas
—
Everyday Feminism: 6 Common Phrases That Are Fueling Xenophobia Every Day
"Xenophobia is the word used for people that have a discomfort, dislike, or a fear of people whom they perceive to be outsiders, and/or from other countries – a fear which, in the United States, is rooted in White Supremacy…
…Because United States culture privileges the realities of White immigrants, such as figures like Christopher Columbus and the pilgrims, the realities of migrants of color, especially the undocumented, refugees, and those seeking political asylum are silenced and pushed away.
In my own experience as a Latin American immigrant, I perpetuated xenophobic thoughts by believing that I was better fit to be in the United States than my counterpart Middle Eastern migrants. I thought like this because after 9/11, I was taught by a racist media and political regime to see Middle Eastern, and especially Islamic folks as terrorists.
And because I didn't yet realize how intentional media programing is, and how corrupt the United States government is – especially when it comes to foreign policy, war, and imperialism – I was privileging Latin American migrants by pinning and uplifting those realities against Middle Eastern migrants. I was xenophobic, and I didn't even know about it!
Xenophobia Begins with the Lie That the Pilgrims Were the First Immigrants
During my first year at an all-American elementary school, my 5th grade class took a fieldtrip to Plymouth Plantation. Right before the trip, however, we had a whole unit on "The Mayflower."  I remember this unit so clearly because, as the only non-English speaker in the class, the teacher kept telling the class that the pilgrims were immigrants, just like me.
She started by explaining that the pilgrims were born in Europe, but because of political persecution, they were forced to make the most courageous decision of their time – to leave their home in the hopes of finding acceptance elsewhere. I remember looking up to the pilgrims. I couldn't begin to imagine what it would have been like for me to be in a boat for months and manage to survive.
When we got to Plymouth Plantation, I remember my friends reading to me some of the flyers that depicted the pilgrims as the first immigrants. Finally, I felt that I fit in with American culture despite my thick accent, my kinky hair, my dark eyes, and being the only person of color in the room. But my whole class was taught to celebrate the courage of the pilgrims and empathize with their struggles – and never once did we learn about the Native Americans who were massacred at the expense of "the first immigrants."
Because of the untold story of Native people who were exiled, executed, and made invisible, we perceive the United States as a nation of immigrants. But clearly and in reality, we're not really the nation of immigrants. The heroic story of courage and oppression that we learn about the pilgrims is all about celebrating Europeans who "earned" their "liberty" and "freedom" by creating genocide of indigenous folk.
When we celebrate the pilgrims, what we're actually doing is celebrating White Supremacy, affirming genocide, and performing solidarity with the White men.  The United States is not a Nation of Immigrants; it is the Nation of White Supremacy.
Xenophobia Teaches Us to Only Celebrate and Empathize withWhite Immigrants
Since the United States is NOT a nation of immigrants, then what is its stance on immigration? Well, I'd argue that the Unites States supports immigration, as long as the immigrants are White only.  For example, have you seen the political cartoons of Native Americans building a wall to keep the Pilgrims out because the pilgrims refused to learn regional indigenous languages, customs, and ways of being? These subversive cartoons are pointing out the fact that when White folk came to the United States, undocumented, everything was okay.
But, when immigrants of color come to the United States, we need to question, police, and detain them because they are, according to the media, dangerous and not to be trusted.The narrative of the pilgrims as the first immigrants is violent because that same narrative makes immigrants of color appear as bad, as trying to take an "unearned" piece of the American pie.
The story of the pilgrims makes it seem as if the pilgrims "built" America, and when people of color come, they have to prove themselves worthy. If we do not, we are depicted as people that didn't "work for what they have." In the United States, people of color have been depicted as savages, as non-human, as 3/5ths human, and most recently, as "criminals" and "illegals." Heck, even talking about slavery in the context of migration is messed up, because we do not acknowledge that slaves were people forced into captivity, tortured, and forced to internalize their colonization.
It is time that we realize that our binary of the good immigrant versus the bad immigrant is actually representative of White supremacy versus non-complicit people of color!  In a few words, this is the root of xenophobia: privileging White Supremacy, and therefore, questioning, exiling, and criminalizing migrants of color.
Racism is "the belief that all members of a purported race possess characteristics, abilities, or qualities specific to that race, especially so as to distinguish it as inferior or superior to another race or other races."  With this definition, one could say that racism is intertwined with physical and cultural characteristics of an individual. However, in order for racism to take effect, there needs to be a superior race, or at least a common narrative of who is more powerful, who is better, who is smarter, etc.
In the United States, and around the globe, this is the narrative of White Supremacy, which is why racism and xenophobia are so closely aligned.  Xenophobia, unlike racism, is rooted in the otherness of a community/society. Our dominant culture – white, middle class, US American – imposes its normality by deeming those who don't fully assimilate to, and embody, that culture in every way as foreign and outsider.
This notion of foreign and outsider essentializes the un-foreign community/society as standard, and assumes its identity and cohesion to be in danger and in need of protection from the newcomer.  As a result, racism and xenophobia meet because xenophobia manifests in negative attitudes in prejudice, in microaggressions, and in actions that systematically exclude, shame, and marginalize the community deemed other/foreign/outsider in similar ways that White people treat people of color in a White Supremacist society.
Undocumented people of color experience xenophobia in marginalizing ways that White undocumented people will not receive.  For example, in my undocumented community, two of my close friends are undocumented and European – from Albania and Romania – but they're always assumed to be American and safe. As a formerly undocumented migrant of color, I was always deemed other.
My Browness and Blackness deemed me outsider and prone to comments like, "Get out my country," and disturbing side comments and/or jokes, like "Show me your greencard!"  Xenophobia is a form of oppression that we participate in because of internalized White Supremacy that makes us believe that people from other countries are less than us, less "developed", people that are "stealing American jobs", etc.
We need to recognize xenophobic thoughts when we have them, and reflect on why we are thinking in this way, and how to change it.  Some examples of xenophobic sentiments out there are the following:
1. "We Need To Enforce Our Borders."
This statement assumes that immigrants are dangerous to society and fails to address why people from other countries are coming to the United States undocumented: foreign policies like NAFTA that displace indigenous Mexican farmers; escaping gang recruitment; attempting to survive while transgender and of color, etc. 
2. "Learn To Speak English!"
Did you know that the United States has no official language? So, when we tell other people to learn English, we are speaking from a place where we perpetuate colonization, White Supremacy, and genocide, because English is not a native language of the United States.
In addition, every time a child enters an education system that has no bilingual education curriculum, that child is forced to participate in the colonial project of xenophobia. In fact, a non-bilingual education system serves as a border for non-European, predominantly non-White, and often times, non-middle-class youth.
3. "Muslims Are Terrorists."
The direct blame-making, exclusion, and marginalization of Muslims, especially immigrant Muslims is a form of xenophobia, because the way in which Islamophobia works is that it prevents non-Muslims from seeing Muslims as individual people as positive agents, and as part of the community.
If we want to dismantle the ways in which Islamophobia work, we need to take a close look at our own biases and the ways in which we intake information about the Muslim community.  Xenophobia does not work alone; it requires the participation of politicians, the media, and us.
Consequently, we have to educate each other on these issues instead of waiting for the Muslim community to educate us. For further resources on addressing Islamophobia, you can look here, here, and here.
4."No, Where Are You Really From?"
Often times, we may think that we're trying to engage in conversation with people of color by asking them where they're from, or worse yet, where they're really from. I would argue that we don't necessarily do this for conversation, but to inform our decision of whether or not we are going to trust the person in front of us.
The question may seem innocent, but it is a violent wake-up call that says "you don't belong here" to the person being questioned.
When was the last time you went up to a White person and asked them where they were really from?
5."Don't Go To X Neighborhood, It's Too Dangerous."
Believe it or not, the perceptions we have about "dangerous" neighborhoods come from a place of (un)intentional xenophobia.
When we speak of spaces that are violent, we are usually speaking about the spaces of people of color because that's what we are taught by the media, by the local government, and by the amount of police circulation in the area. We sometimes view our own neighbors as foreigners.
It is painful when my own community tells me not to go to certain neighborhoods because there's too many Dominicans, or too many Pakistanis, etc. These statements are xenophobic and not committed to dismantling intersectional forms of oppression, but rather, enforcing oppression.
6. "I'm Not Like Other [Insert Nationality]."
I'm not like other Mexicans were the words that came out of my mouth when I was about 15 years old. I remember sitting at lunch and my friend asking me if I thought Mexicans were aggressive. I not only said "yes," I then followed up by saying "I'm not like other Mexicans."
At the age of 15, I was being xenophobic to my own community by framing myself as a "good Mexican." Unfortunately, as I began gaining consciousness, this was a phrase that I heard hundreds of times by others in my immigrant community.
Because of White Supremacy, people of color, especially immigrants of color are always forced to explain themselves, to "de-criminalize" themselves, and to protect themselves by feeding into stereotypical narratives of their home country.
We need to stop it with the good immigrant/bad immigrant narrative. If we don't address this dilemma, we will never reach collective liberation"
—
AJ+ Powerful White Nationalists Behind the 'English Only' Movement
—
---
Growing Global Xenophobic Movements
—
Extreme anti-immigrant, pro-nativism, nationalism movements:

Taking significant control of govs in Hungary, Italy, Finland, France, England, Brazil, the US, and more

Share common policies/views:

Anti-Globalism, anti-multiculturalism
Christian
Populist contempt for traditional political elite
Authoritarian views on crime and justice
Xenophobic

Vowing policies to close the borders to refugees and economic migrants
Believe Muslims are inherently dangerous

Believe privileges and their place in the social order are being stripped away

By those they view as outsides and social changes
—
The Guardian: Immigration panic: how the west fell for manufactured rage
From Trump to Orbán, politicians are winning votes by stoking age-old hatreds. Where does this fear of migrants come from?
The west is being destroyed, not by migrants, but by the fear of migrants. In country after country, the ghosts of the fascists have rematerialised and are sitting in parliaments in Germany, in Austria, in Italy. They have successfully convinced their populations that the greatest threat to their nations isn't government tyranny or inequality or climate change, but immigration. And that, to stop this wave of migrants, everyone's civil liberties must be curtailed. Surveillance cameras must be installed everywhere. Passports must be produced for the most routine of tasks, like buying a mobile phone.
Take a look at Hungary, where Viktor Orbán has forced out the Central European University and almost destroyed the country's free press and most other liberal institutions, using immigrants and George Soros as bogeymen. Or Poland, whose ruling party purged the judiciary, banished political opponents from government media, greatly restricted public gatherings and passed a law, modified only after an international outcry, making it a crime to accuse Poland of complicity in the Holocaust. Or Austria, where the neo-Nazis in the governing coalition want to fail kindergarteners for not knowing German. Or Italy, where a fanatically anti-immigrant coalition that won power is now going after the Roma. All these rode to power, or intensified their grip on it, like Orbán, by stoking voters' fear of migrants, promising to ban new immigrants and to take away the rights of immigrants already in the country. Once in power, they energetically set about depriving everyone else of their rights, migrants or citizens.
It is a successful strategy for the fearmongers. Driven by this fear, in country after country voters are electing leaders who are doing incalculable long-term damage. And some liberal politicians blame not the fearmongers or the people who vote for them – but the migrants. "Europe needs to get a handle on migration," declared Hillary Clinton in November 2018. It "must send a very clear message – 'We are not going to be able to continue to provide refuge and support' – because if we don't deal with the migration issue it will continue to roil the body politic."
The economist Jennifer Hunt tells a story about visiting Germany recently and listening to people making the liberal argument against letting in refugees: "If we let these people in, we'll have the far right in government." Hunt's response: "If you don't let these people in, you've already become a far-right government."
Jews fleeing Nazi-occupied Europe were the harbinger of today's global migrants; many of today's covenants that protect refugees came into existence in response to their predicament. So it is particularly painful to hear that the first army in our time to shoot at people crossing the border looking for asylum was the Israeli army. In 2015, Israeli soldiers fired on African migrants crossing the Egyptian border, wounding a number of them. In December 2017, the Knesset passed a law under which the 40,000 asylum seekers in Israel "will have the option to be imprisoned or leave the country".
It was fear of migrants, principally, that led the British to vote for Brexit, the biggest own goal in the UK's history. A YouGov poll in the days before Brexit found that 56% of Britons named "immigration and asylum" as the biggest issue facing the country. Tabloids with headlines such as "Migrants Rob Young Britons of Jobs" and "Britain's 40% Surge in Ethnic Numbers" stoked fear of outsiders, day after day. From 2010 to 2016, the Daily Express ran 179 front-page anti-immigration stories and the Daily Mail 122 similar front-page jeremiad.
In the US, voters motivated by an utterly irrational fear and hatred of immigrants elected in 2016 a leader who might end up being the most destructive in the country's history. In surveys, Donald Trump's promise to build a wall between the US and Mexico was the single most important factor cited by former Democrats who voted for Trump, including women. When Congress refused to fund his wall, he shut down the government itself for the longest period the nation had ever known, causing enormous economic and political damage.
For much of the 20th century, America's greatest threat was from outside: Japan, the Soviet Union. Later it was al-Qaida. Now we realise that the greatest peril comes from within, from the heartland: Queens, New York. Only a year into his presidency, Trump had succeeded in making the country I call home the most polarised I have ever seen it. Democrat versus Republican, Anglo versus Latino, urban versus rural, rich versus poor, men versus women: people are at each other's throats as never before.
A battle is being fought today in the public squares, at political conventions, on the television, in the opinion pages: a battle of storytelling about migrants. Stories have power, much more power than cold numbers. That's why Trump won the election; that's why Orbán, India's Narendra Modi and the Philippines' Rodrigo Duterte won power. A populist is, above all, a gifted storyteller, and the recent elections across the world illustrate the power of populism: a false narrative, a horror story about the other, well told.
The fear of migrants is magnified by lies about their numbers; politicians and racists train minds to think of them as a horde. In all the rich countries, people – especially those who are poorly educated or rightwingers – think immigrants are a much bigger share of the population than they really are, and think that they get much more government aid than they really do. A recent study found that Americans, as an overall average, think the foreign-born make up around 37% of the population; in reality, they are only 13.7%. In other words, in the American imagination, we are three times as numerous as we are in reality. The French think that one in three people in their country is Muslim. The actual number is one in 13. British respondents to the poll predicted that 22% of the people will be Muslim by 2020; the actual projection is 6%.
A quarter of the French, one in five Swedes and one in seven Americans think immigrants get twice as much in benefits as the native-born. This is not remotely true in any of these countries. Americans estimate that a quarter of all immigrants are unemployed; in reality, under 5% are.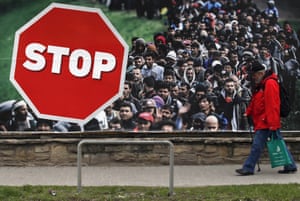 But there are also countertrends and counterexamples. Multiple studies have found that people who have direct contact with immigrants have much more positive views about their work ethic and reliance on welfare, and are much more open to increased immigration. And there are leaders who welcome migrants, however embattled they may be. Look at France, which elected the unapologetically pro-immigrant Emmanuel Macron, or Germany under Angela Merkel, which welcomed a million refugees in 2015. Above all, consider Canada, where the Justin Trudeau government declared its intention to increase the flow of immigrants, and whose economy had the strongest growth in the G7 in 2017 – 3% a year, as opposed to the 2.3% in Trump's US (although the gap disappeared in 2018, thanks to Trump's massive tax giveaways to the rich and to corporations). Hate crimes against Muslims actually went down in Canada in 2017; in its southern neighbour, they jumped by 5%.
This shows that when countries safeguard the rights of their minorities, they also safeguard, as a happy side effect, the rights and economic wellbeing of their majorities, or other minorities within the majority. If a judiciary forbids discrimination against, say, Muslims, it is also much more likely to forbid discrimination against, say, gay people. The obverse is also true: when they don't safeguard the rights of their minorities, every other citizen's rights are in peril.
Every majority is composed of a set of discrete minorities. When you go after Palestinians and Africans in Israel, the Reform Jews are next. When you go after Muslims in India, the Christians are next. When you go after Muslims and Mexicans in America, the Jews and gays are next. The early targets are easy to hit, under the cover of nationalism. But hate, once fed, grows ever more ravenous. It is never satisfied.
But where does the hate come from? How was it generated? Our time is one in which, after a postwar openness to migrants, that hatred has resurfaced. Where does this fear and loathing of migrants come from? It didn't start with the yobs on the street, the skinheads marching in leather, the torch-bearing white supremacists. The hatred has been manufactured. It is an Old World idea. While the colonisers ruled over the colonies – and the slave owners in the New World over the slaves – they also began to find it essential to distinguish themselves from their subject peoples, to hold themselves morally, intellectually and civilisationally superior to them. Otherwise, where would the colonial enterprise end? In intermarriage and race degradation. Since there were so many more of them than there were of the colonists, the tiny number of colonial officers would dissolve into a larger sea. Gandhi put the numbers in perspective: "If we Indians [in 1947, 390 million strong] could only spit in unison, we would form a puddle big enough to drown 300,000 Englishmen."
So, over the years, there's been a rich vein of hysterical European, particularly French, literature on the subject. Much of it is about Calcutta, epicentre of western fears – and my birthplace. The legend began with the "Black Hole", a small prison in which 146 British prisoners of war were locked up for three days in the stifling June of 1756 by an Indian nawab; only 23 survived. Ever since then, the popular image of Calcutta has been that of a giant urban black hole: overcrowded, hot, filthy.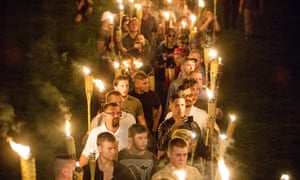 The once-renowned environmentalist and Stanford biologist Paul Ehrlich begins his enormously influential 1968 book The Population Bomb (published by the Sierra Club) with another hysterical epiphany, this time in Delhi:
"I have understood the population explosion intellectually for a long time. I came to understand it emotionally one stinking hot night in Delhi a few years ago. My wife and daughter and I were returning to our hotel in an ancient taxi. The seats were hopping with fleas. The only functional gear was third. As we crawled through the city, we entered a crowded slum area. The temperature was well over 100, and the air was a haze of dust and smoke. The streets seemed alive with people. People eating, people washing, people sleeping. People visiting, arguing, and screaming. People thrusting their hands through the taxi window, begging. People defecating and urinating. People clinging to buses. People herding animals. People, people, people, people. As we moved slowly through the mob, hand horn squawking, the dust, noise, heat, and cooking fires gave the scene a hellish aspect. Would we ever get to our hotel? All three of us were, frankly, frightened."
Ehrlich and his family emerged from the taxi awakened to the peril: "an utter breakdown of the capacity of the planet to support humanity". This epiphany led Ehrlich to advocate that the US condition its food aid to poor nations, like India, on those countries sterilising their males.
"The United States could take effective unilateral action in many cases … When we suggested sterilising all Indian males with three or more children, we should have applied pressure on the Indian government to go ahead with the plan. We should have volunteered logistic support in the form of helicopters, vehicles, and surgical instruments. We should have sent doctors to aid in the program by setting up centers for training paramedical personnel to do vasectomies. Coercion? Perhaps, but coercion in a good cause. I am sometimes astounded at the attitudes of Americans who are horrified at the prospect of our government insisting on population control as the price of food aid. All too often the very same people are fully in support of applying military force against those who disagree with our form of government or our foreign policy. We must be just as relentless in pushing for population control around the world."
Your belly or your dick: you choose! Ehrlich and his wife, Anne, were leading advocates for restricting immigration to the US – because all those extra people would be bad for the environment – and for restoring ethnic quotas on immigration. He predicted that 4 billion people, including 65 million Americans, would die because the planet was incapable of feeding them. "Sometime in the next 15 years," Ehrlich predicted, "the end will come." This was in 1970.
None of this actually happened, of course – and India, Ehrlich's nightmare country, is actually reaping the demographic dividend of a workforce with a median age of 27. But there's something about brown and black people reproducing that has always horrified western thinkers and leaders. Winston Churchill, in 1945, opined that Hindus are "protected by their mere pullulation [rapid breeding] from the doom that is their due".
We are seeing a new red scare, except this time the enemy isn't communists; it's immigrants. The US Immigration Enforcement and Border Patrol raids, grabbing mothers on the streets and hustling them into government vans in front of their screaming daughters, are reminiscent of the Palmer Raids in 1919 and 1920, when hundreds of suspected leftists who were foreign, or looked or sounded foreign, were rounded up and deported. Obama was better in his language than Trump, but not much better in his policies. He was called the "deporter in chief" by immigrant advocates because of his record of forcibly removing 3 million people without proper papers – a far higher number than Bill Clinton or George W Bush had removed. Obama expended little serious political capital to make life easier for the undocumented during his eight years in office, pleading political gridlock under a Tea Party-controlled Congress, although he did sign executive orders protecting the Dreamers in his second term.
What are whites so afraid of? In a 2018 column, the paleoconservative commentator Pat Buchanan pointed out the political ramifications of today's immigration: "In US presidential elections, persons of colour whose roots are in Asia, Africa and Latin America vote 4-1 Democratic, and against the candidates favored by American's [sic] vanishing white majority." Then he painted a picture of the looming apocalypse: "Mass immigration means an America in 2050 with no core majority, made up of minorities of every race, colour, religion and culture on earth, a continent-wide replica of the wonderful diversity we see today in the UN General Assembly."
Today, these jeremiads against migrants are given vent full-throated on Fox News. The Fox anchors claim they are not anti-immigrant; they just want immigrants to come lawfully. The commentator Tomi Lahren often tweets imprecations at immigrants: "We are indeed a nation of immigrants. We are also a nation of laws. Respect our laws and we welcome you. If not, bye."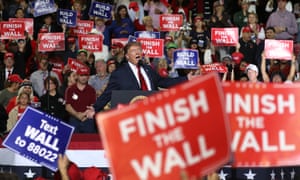 An amateur genealogist named Jennifer Mendelsohn dug up a 1917 court case featuring Lahren's great-great-grandfather, a Russian immigrant named Constantin Dietrich. He was indicted on two counts of "wilfully, unlawfully, and knowingly" lying about a naturalisation proceeding and forging a naturalisation document "with a knife or steel eraser or other instrument unknown to the Grand Jurors". He had failed to file his application in time, so he forged it to make it appear that it had been executed two years earlier.
"Migrant memoirs and other documents are full of examples of people who lied," points out Hasia Diner, a professor of American Jewish history at New York University. "They lied about their ages, they lied about their occupations. The word went through immigrant ships and stations and ports of embarkation, to say that one had a particular skill. People lied to leave Europe, because they could be liable for military conscription."
The most notorious immigrant hater in the Trump administration is his adviser Stephen Miller, who grew up Jewish in California. Miller's great-grandparents Wolf and Bessie Glotzer were refugees fleeing the pogroms in Belorussia. They came over in 1903, without hindrance of extreme vetting or even an interview with the American embassy, with $8 in their pockets.
"For Miller to say his family came to America 'legally' is simply a ruse," the Jewish Journal pointed out. "There was no illegal immigration at the turn of the century, because all non-Asian immigration was essentially legal until the 1920s. Then, as now, angry voices fought to keep these immigrants out. They organised the Immigration Restriction League, focused on shutting the ports to swarthy Italians and Jews. "The floodgates are open," wrote one anti-immigrant newspaper editor as the eastern European Jews docked in New York. 'The horde of $9.60 steerage slime is being siphoned upon us from Continental mud tanks.' Such sentiments led to the Immigration Quota Act of 1924 – which effectively shut the door to Jewish immigration on the eve of the Holocaust."
As the article notes: "When an American Jew turns on immigrants, there is a whiff of head-scratching hypocrisy, if not something more clinical. It is taking the side of people who, in a historical blink of the eye, would have met your own great-grandparents at the docks with stones and spitballs."
Miller's own uncle, David Glosser, posted a Facebook note: "My nephew and I must both reflect long and hard on one awful truth. If in the early 20th century the USA had built a wall against poor desperate ignorant immigrants of a different religion, like the Glossers, all of us would have gone up the crematoria chimneys with the other 6 million kinsmen whom we can never know.'
Fear of migrants earns politicians votes. Fear of migrants sells. Fox ratings have never been higher. The Springer newspapers in Germany, the Berlusconi papers in Italy and the Sun and Daily Mail in the UK are flourishing, feeding their readers a daily diet of xenophobia.
But the greatest facilitator of race-hatred against refugees isn't a tabloid; it's Facebook. Researchers at the University of Warwick recently studied every anti-refugee attack – 3,335, over two years – in Germany. They found that among the strongest predictors of the attacks was whether the attackers are on Facebook. The social network aids the dissemination of rumours, such as that all refugees are welfare cheats or rapists; and, unmediated by gatekeepers or editors, the rumours spread, and ordinary people are roused to violence. Wherever Facebook usage rose to one standard deviation above normal, the researchers found, attacks on refugees increased by 50%. When there were internet outages in areas with high Facebook usage, the attacks dropped significantly.
The conversation about immigrants in America, too, is approaching incitement to genocide. Not just restraining or detaining the undocumented, but murdering them en masse. Virgil Peck, a Kansas state assemblyman, offered a solution to America's immigration problem in the legislature during a 2011 committee meeting on shooting wild hogs from helicopters: "If shooting these immigrating feral hogs works, maybe we have found a [solution] to our illegal immigration problem." He later said that he'd been joking, that he was just speaking like "a south-east Kansas person".
These comments were mirrored in February 2013 by a conservative radio show host and former US Navy Seal named Carl Higbie. "What's so wrong with wanting to put up a fence and saying: 'Hey, everybody with a gun, if you want to go shoot people coming across our border illegally, you can do it fo' free'?" Higbie said on his radio show, Sound of Freedom. "And you can do it on your own, and you'll be under the command of the, you know, National Guard unit or a Border Patrol. I think stick a fence six feet high with signs on it in both English and Spanish and it says, 'If you cross this border, this is the American border, you cross it, we're going to shoot you' … You cross my border, I will shoot you in the face. I will go down there. I'll volunteer to go down there and stand on that border for, I don't know, a week or so at a time, and that'll be my civil duty. I'll volunteer to do it."
What happened to this homicidal, hate-filled man? Four years later, Donald Trump appointed him to be head of external relations for AmeriCorps, the national volunteer service programme. After the comments came out in the wider media, he resigned.
In February 2018, the US Citizenship and Immigration Services (USCIS) removed the phrase "nation of immigrants" from its mission statement. It will no longer secure "America's promise as a nation of immigrants"; it will now merely "administer the nation's lawful immigration system". This was met with wide applause from anti-immigrant groups like Fair and Numbers USA. The Peruvian-born then head of USCIS, Lee Cissna, explained the change: that the agency now exists "to ensure people who are eligible for immigration benefits receive them, and those who are not eligible – either because they don't qualify or because they attempt to qualify by fraud – don't receive them, and those who would do us harm are not granted immigration benefits". In other words, a sort of immigrant monitor, ever on the alert for criminals, terrorists, rapists, malingerers, deadbeats, cheats.
Even if they are observed more in the breach, these official catchphrases such as "nation of immigrants" mean something: what the country's ideals are, what it aspires to. In changing the phrasing, USCIS removed even that aspirational ideal. It announced in no uncertain terms its idea of America: a nation of immigrant-haters.
Two Indian engineers were having beers on the porch of a bar in Kansas earlier that year. A white navy veteran came up to them. "Where are you from?" he demanded. 'How did you get into this country?' Other people in the bar shooed him off. The questioner came back with a 9mm gun. "Get out of my country!" he yelled, and shot both of them; one of them died. He was 32 and left a wife he'd been married to for just four years. She was waiting for her husband to come home so they could sip chai together in the backyard that unseasonably warm February evening.
Every year, extremists murder people for their views. The Anti-Defamation League noted: "A majority of the 2017 murders were committed by rightwing extremists, primarily white supremacists, as has typically been the case most years. The white supremacist murders included several killings linked to the alt-right as that movement expanded its operations in 2017 from the internet into the physical world – raising the likely possibility of more such violent acts in the future." Between 2008 and 2017, white supremacists accounted for 71% of deaths in terror attacks in the US.
The researcher Lyman Stone has calculated the ancestries of all the people charged with terrorism in America since 2001. More than half – 227 – have "no foreign citizenship, parentage, or identifiable ancestry of any kind". That is, they're Americans, in the generic sense. We have met the enemy, and he is us.
—
How racism and immigration gave us Trump, Brexit, and a whole new kind of politics
"It's tempting to think of Trump as something uniquely American, but the truth is that his similar far-right populists are gaining popularity throughout the Western world.
In Hungary, the increasingly authoritarian prime minister, Viktor Orban, has started building a wall to keep out immigrants and holding migrants in detention camps where guards have been filmed flinging food at them as if they were zoo animals. In Italy, the anti-immigrant Northern League, led by a politician who has attacked the pope for calling for dialogue with Muslims, is polling at more than three times its 2013 level, making it the country's third most popular party. And in Finland, the Finns Party — which wants to dramatically slash immigration numbers and keep out many non-Europeans — is part of the government. Its leader, Timo Soini, is the country's foreign minister.
These politicians share Trump's populist contempt for the traditional political elite. They share his authoritarian views on crime and justice. But most importantly, they share his xenophobia: They despise immigrants, vowing to close the borders to refugees and economic migrants alike, and are open in their belief that Muslims are inherently dangerous.
These parties' values are too similar, and their victories coming too quickly, for their success to be coincidental. Their platforms, a right-wing radicalism somewhere between traditional conservatism and the naked racism of the Nazis and Ku Klux Klan, have attracted widespread support in countries with wildly different cultures and histories.
And it is this anger, this fear of difference and social change, that drives them — not, as the conventional wisdom would have it, some kind of backlash to globalization. A vast universe of academic research suggests the real sources of the far-right's appeal are anger over immigration and a toxic mix of racial and religious intolerance. That conclusion is supported by an extraordinary amount of social science, from statistical analyses that examine data on how hundreds of thousands of Europeans look at immigrants to ground-level looks at how Muslim immigration affects municipal voting, and on to books on how, when, and why ethnic conflicts erupt.
This research finds that, contrary to what you'd expect, the "losers of globalization" aren't the ones voting for these parties. Hardcore supporters of Trump and his global peers are not the people profiled endlessly in the Rust Belt, who lament the loss of factory jobs. What unites far-right politicians and their supporters, on both sides of the Atlantic, is a set of regressive attitudes toward difference. Racism, Islamophobia, and xenophobia — and not economic anxiety — are their calling cards.
The ongoing surge of immigrants — especially those who venerate a different prophet or have a darker skin tone — is triggering a fierce right-wing backlash around the West. In the US, the anger about Latino immigration has linked up to another racial anxiety: Many white Americans believe their privileged status is being eroded by the past half-century of moves toward treating African American as truly equal citizens.
Donald Trump is a manifestation of this backlash, as are Brexit and the surge of support for far-right European parties. They show the extent of white Christian anger — the privileged who are furious that their privileges are being stripped away by those they view as outside interlopers.
It is that fury over social change that offers the best explanation we have for why the forces of intolerance are currently on the rise in the West. If we want to understand the world we live in today — and the one we'll be inhabiting for years to come — we need to understand how immigration and intolerance are transforming the way white Christians vote. We need to understand that the battle between racist nationalism and liberal cosmopolitanism will be one of the defining ideological struggles of the 21st century. And we need to understand that Donald Trump is not an accident. He's a harbinger.
I. How the resentment of the privileged can change politics
At the beginning of World War II, the small Baltic country of Lithuania saw two major shocks. First, in 1940, it was invaded and conquered by the Soviet Union. Just the next year, in June 1941, it was invaded and conquered by the Nazis.
In the city of Kaunas, the Nazi invasion triggered a spontaneous wave of attacks against Jewish residents, who had gained an unusual amount of power under the Soviets. The perpetrators weren't the Nazis, who hadn't yet had time to set up. It was the people of Kaunas themselves.
Prior to the Nazi invasion, Kaunas had a reputation for tolerance; one Jewish resident called it a "paradise." Yet afterward, the "tolerant" citizens of Kaunas tortured, humiliated, and slaughtered their Jewish neighbors. Roughly 3,800 Jews were murdered in just four days.
Just 65 miles away, in the capital of Vilnius, things were different. The city had seen pogroms in the past, so you would have expected something like the horrors of Kaunas. Yet the citizens of Vilnius mostly left the Jews alone. Why?
As recently as the early 2000s, scholars didn't have a good answer to the question of why ethnic violence tore through one city without hitting the other.
Roger Petersen, a political scientist at MIT, decided to try to find one. A year after arriving at MIT he published a book, 2002's Understanding Ethnic Violence, that contained the first truly solid framework for understanding the difference between Kaunas and Vilnius — and, as it turns out, the right-wing backlash we're seeing across the world today.
Prior to Petersen, scholars often thought of ethnic violence in terms of threat (one group turns to violence when it feels threatened by another) or in terms of "ancient hatreds" (long-simmering resentments that have left the groups wanting to kill each other). Petersen argued that while these explanations were correct in some cases, they were incomplete. Clearly, neither theory can explain the difference between Kaunas and Vilnius. Nor did they fit several other case studies in Petersen's book.
In order to fully understand why ethnic violence happens, he argued, we need to appreciate the role of resentment: the feeling of injustice on the part of a privileged portion of society when it sees power slipping into the hands of a group that hadn't previously held it. Drawing on social psychology, he theorized that one of the underappreciated causes of ethnic violence was a change in the legal and political status of majority and minority ethnic groups.
According to Petersen, that change in status comes from a sense of injustice. Members of dominant groups simply believe they deserve to be the dominant force in their societies, and resent those challenging their positions at the top of the pyramid.
"Any group that's been dominant — well, it's not that easy for them not to be dominant anymore," Petersen tells me.
This helped explain the puzzle of Kaunas and Vilnius. In Kaunas, the Soviet invasion in 1940 had politically empowered local Jews, who had occupied leadership positions in the Communist Party prior to the invasion and ended up with plum Soviet jobs as a result. This sparked intense feelings of resentment on the part of Kaunas residents, resulting in the vicious pogrom. In Vilnius, by contrast, non-Jewish ethnic Poles held most leadership positions. The Soviet invasion didn't empower Jews on a large scale, and thus failed to create any resentment toward them.
In his book, Petersen argues that his theory helps explain the causes of other cases of ethnic violence in Eastern Europe, including the carnage in the Balkans in the 1990s. Other scholars have since found that it could be used to understand communal violence elsewhere in the world.
A 2010 paper published in the journal World Politics tested Petersen's theory, looking at 157 cases of ethnic violence in nations ranging from Chad to Lebanon. It found strong statistical correlations between a group's decline in status and the likelihood that it turns to violence against another group.
"Any group that's been dominant — well, it's not that easy for them not to be dominant anymore"
What does any of this have to do with Donald Trump?
Petersen predicts that ethnic struggle should play out differently when governments are weak, as in the wake of a Nazi invasion, and when they're strong, as in modern France. In nations with strong and legitimate governments, the loss of status by a privileged group is extremely unlikely to produce large-scale ethnic slaughter.
But "resentment" on the part of the previously dominant group doesn't just dissipate; it is simply channeled into another way of clinging to power and preventing another group from attaining it. Like, say, elections and government policies.
"Dominance," Petersen writes, "is sought by shaping the nature of the state rather than through violence."
Several case studies support his theory. Later in the book, he examines post–Cold War politics in Lithuania and the other two Baltic states, Latvia and Estonia (which had been retaken and annexed by the Soviet Union later in World War II). In Latvia and Estonia, the ethnic Russian minority was large and had been politically elevated above local ethnic majorities; in Lithuania, the Russian minority was small.
Violence, for a number of reasons, was not a feasible option. So after attaining independence, democratic governments in Latvia and Estonia passed a raft of discriminatory measures against Russians. This included stripping ethnic Russian citizenship, booting Russians out of the police force, and changing language policies to reduce the use of Russian in official government transactions.
Notably, you saw little of this in Lithuania. That's because there was a much stronger sense of resentment toward ethnic Russians in the other two Baltic states. The status reversal under the Soviets — empowering the Russian minority at the expense of the previously dominant majority — led the ethnic majority to crack down on Russian rights as soon as they could.
While Petersen's book focuses on Eastern Europe, his framework applies to all different kinds of countries. So when post–World War II Europe experienced a massive wave of immigration, in large part from nonwhite countries, Petersen's work would predict a major backlash.
What you saw in many of these countries was a nonwhite, heavily Muslim population moving in and occupying social roles that had previously been reserved for white Christians.
This was the ultimate change in social hierarchy. Nonwhites, who had historically been Europe's colonial subjects and slaves, were now becoming its citizens. They weren't just moving into Europe; they were changing its society.
The question wasn't whether there would be a massive electoral backlash. It was when.
II. Meet the father of today's far right
For Jean-Marie Le Pen, arguably the father of Europe's far-right political movement, the backlash began in earnest in 1984. His political party, the Front National (FN) won about 11 percent of the French national vote in the 1984 elections to the European Parliament. It was the first major electoral victory for a party of its kind.
Le Pen had founded the party 12 years earlier. It was a populist party, one that argued that ordinary people were being exploited by a corrupt class of cosmopolitan elites. They were also authoritarian, constantly warning of the dangers of crime and the need for a harsh state response.
But above all else, the FN was xenophobic. Its members believed the postwar wave of immigrants threatened the French nation itself; stopping more from coming in was the only thing that could save the country from being overrun.
"Immigration is the symbolic starting point for the debate of the future of the French nation," FN politician Jean-Yves Le Gallou once said.
It had a clever strategy for masking its true beliefs. FN's leaders knew that overt appeals to white racial superiority and opposition to democracy had become taboo. The FN chose a different route, positioning itself not as defenders of the white race generally but instead as protectors of French values specifically. Its slogan was "France for the French."
Everyone knew what the dog whistle meant, of course. The FN's rhetoric functioned almost exactly like Trump's claims that Mexicans are "rapists" who are "bringing crime" to the US — that is, to signal to xenophobes that it stood with them without overtly espousing white supremacy.
In fact, the FN's rhetoric is often quite similar to Trump's. "Tomorrow the immigrants will move in with you, eat your soup, and they will sleep with your wife, your daughter or your son," Le Pen famously warned in 1984.
The party's triumph that year proved that a new kind of far-right politics, with an electoral strategy rooted in xenophobic populism, could succeed in the postwar era. According to Matthew Goodwin, an expert on right-wing extremism at the University of Kent, others who shared the FN's views raced to form their own versions of the party, either by creating entirely new organizations or by launching hostile takeovers of old ones.
In 1986, Jörg Haider — a firebrand who once praised Hitler for having a "proper employment policy" — took over Austria's Freedom Party (FPO), transforming it to a xenophobic party along the FN's lines. In 1999, the FPO came in second in Austria's parliamentary elections, joining a government led by the center-right People's Party.
In 2001, a Dutch sociology professor named Pim Fortuyn launched a new political movement — oriented entirely around opposition to Muslim immigration. "I don't hate Islam," Fortuyn once said. "I consider it a backward culture."
By 2002, Fortuyn's new party, the Pim Fortuyn List, was second in the national polls. He was assassinated by a far-left activist that year but was succeeded by another charismatic populist, Geert Wilders.
Wilders, who declared in July that "I don't want more Muslims in the Netherlands and I am proud to say that," leads the third-largest bloc in the Dutch parliament. Wilders's party, the ironically named Party for Freedom, is consistently leading the polls ahead of the March 2017 national elections.
These are just a few examples of FN-style parties finding success. You can list many others, from Norway's Progress Party (currently a member of the governing coalition) to the Sweden Democrats (leading in the most recent poll for the 2018 election) to Germany's Alternatives for Deutschland (which in May local elections won the highest vote totals of any German far-right party since the Nazis).
In France, meanwhile, Le Pen's daughter Marine has shed many of her father's most controversial statements — his denial of the Holocaust, for instance — and turned herself into the kinder, gentler face of the party he founded decades earlier. A recent poll found her running neck and neck with former French President Nicolas Sarkozy and former French Prime Minister Alain Juppé, beating the former by 2 points, 29 percent to 27, and trailing the latter by just 4 points, with Juppé notching 33 percent to her 29.
III. It's the xenophobia, stupid
Far-right party platforms differ from country to country, including on major social issues like feminism and economic issues like the size of the welfare state. The one issue every single one agrees on is hostility to immigration, particularly when the immigrants are nonwhite and Muslim.
"What unites the radical right is their focus on immigration," Elisabeth Ivarsflaten, a professor at the University of Bergen in Norway who studies the far right, told me in a recent interview. The widespread popular unease about those migrants is a key source of their appeal.
Start with the timing. The 1980s were a critical time for European immigration. It's when immigrant families came over in large numbers, rather than just the guest workers who had been allowed under previous laws. That brought white Europeans in contact with nonwhite, heavily Muslim immigrant populations for the first time.
"Until then, they [the immigrants] were mostly secluded; it was mostly men who worked in factories, all together, and [lived] quite close to where they worked. When the families came over, they started to move into residential areas, working-class areas in particular," Cas Mudde, a University of Georgia scholar, told me. "That was one of the key developments [for the far right] — the visibility of multiculturalism, which was not addressed by the mainstream parties."
A 2012 paper by a group of Swiss and Austrian researchers found direct support for this hypothesis. After poring through decades of local demographic statistics from across Austria, they found that the increase in support for the country's leading far-right party was strongly correlated with a community's increase in immigrant population.
"Our results suggest that voters worry about a changing ethnic and cultural composition in their neighborhoods and schools," they write.
Ivarsflaten's research came to similar conclusions. In a 2008 paper, she looked at data on vote shares for seven European far-right parties, to try to figure out why people voted for them. She found that a person's support for restricting immigration was "close to a perfect predictor" of one's likelihood of voting for a far-right party.
By contrast, people's views on other political questions — like economics or trust in government — didn't have nearly the same predictive value. You can see this in the following chart from her paper. The Y-axis is the probability of voting for a far-right party; the X-axis is the level of support for restrictive immigration policies, right-wing economic views, and the like. The difference between immigration policy preferences and the others is striking:
"This study therefore to a large extent settles the debate about which grievances unite all populist right parties," Ivarsflaten concluded. "The answer is the grievances arising from Europe's ongoing immigration crisis."
Eight years later, after running tests on newer data for a forthcoming paper, Ivarsflaten believes the thesis still holds.
Now, the fact that immigration is the leading driver of the far right's rise doesn't explain why Europeans resent immigrants so much. Luckily, scholars have also looked at that question. What they found was fairly conclusive: European whites believe that immigration poses a threat to "traditional" European culture.
They express the exact kind of grievances that Petersen's "resentment" theory would predict: a sense of anger at the social order being overturned by immigrants, particularly those from Muslim countries.
George Washington University's John Sides and UC Berkeley's Jack Citrin combed through data on 20 European countries, a sample of 38,339 individual people, to see what best predicted negative attitudes toward immigrants.
Economic factors didn't seem to matter much. They found little association between the national unemployment level and the prevalence of negative attitudes toward immigration, or an individual's income and their likelihood of holding such attitudes.
But when they tested measures of cultural resentment — people's evaluations of statements like, "It is better for a country if almost everyone shares the same customs and traditions" — the results were very different. White European Christians opposed to multiculturalism were overwhelmingly more likely to be immigration skeptics.
When you get into the details, the link between anti-immigrant sentiment and cultural anxiety becomes even clearer.
A group of Belgian researchers examined support for their own country's far-right party, Vlaams Blok, at the municipal and national levels. Instead of just looking at the impact of the presence of "immigrants" in a particular area, they looked at different types of immigrants.
Specifically, they separated out immigrants from Turkey and Africa's Muslim-majority Maghreb region, which includes such countries as Morocco, Tunisia, and Algeria. They found that the presence of Muslim immigrants correlated well with increased support for Vlaams Blok, but the presence of non-Muslim immigrant populations didn't.
"It is not so much the presence of foreigners, but rather the fear of the Islamic way of living that leads to extreme right voting," they write.
What happened in Europe is straightforward: An unprecedented wave of nonwhite, heavily Muslim immigration made many European whites uneasy. Le Pen, Haider, Fortuyn, and the rest developed a mode of politics designed to weaponize this backlash — to take inchoate anti-immigrant sentiment and turn it into votes through heated nationalist and anti-Islam rhetoric.
If that sounds like the rhetoric of America's new president, it should. 
IV. Making the hard right great again
For most of this time, the United States seemed immune to the rise of European style-nationalist populism and all of its bigoted and Islamophobic overtones. Nativists like Pat Buchanan found some electoral success but never came close to winning national elections.
It was easy to believe that America was, for some ideological reason, immune to the fever raging in Europe. But the truth was that America was sheltered more by an accident of political institutions than anything else.
America's electoral system strongly favors a two-party system, more so than any European country. For one thing, American states have ballot access laws that make life tough for third parties. For another, the US doesn't do proportional representation, where a party gets seats in the legislature proportional to its national vote percentage. It's a lot harder for a third party to win a majority in specific congressional districts or states than it is to for them to win a reasonable percentage of the national vote.
So when the FN won 11 percent of the national popular vote in the 1984 European election, that translated to 10 of France's seats in the European Parliament. But when US presidential candidate Ross Perot won 18.9 percent of the popular vote in 1992, that translated into exactly zero votes in the Electoral College.
The GOP was primed for a white nationalist takeover
Trump has proved that these institutional differences were suppressing only the symptoms, not the disease. Beneath the surface, the same white revolt we saw in Europe was brewing in the United States — at more or less the same time.
The American story dates, roughly, to 1964. That year, President Lyndon Johnson signed the Civil Rights Act — and the Republicans nominated an opponent of the legislation, Barry Goldwater, to the presidency.
The Johnson-Goldwater race cemented a long-running transformation of the Democratic Party into a multi-ethnic party of civil rights, forcing out the white Southerners who had been the party's base since the 19th century.
These white Southerners defected to the GOP. This had a critical effect on American politics: It concentrated the nation's most racist voters in one party.
University of Michigan's Nicholas Valentino and Berkeley's David Sears looked at 40 years of election data in the US, starting in the 1970s and running until 2005, focusing on "racial resentment" scores — a test political scientists use to measure racial bias. They found that whites living in former Confederate states scored consistently higher on this test of racial bias than whites in other parts of the country.
Moreover, they write, "racial [resentment] has become linked more closely to presidential voting and party identification over time in the white South, while its impact has remained constant elsewhere." As the years have gone on, voters with high levels of racial resentment have become more and more likely to pull the lever for Republicans in the South — but not in other parts of the country. That suggests the post-1964 move toward the GOP in the South really was motivated by the parties' shifting stances on race.
Mass Latino immigration intensified this "racial sorting." Between 1980 and 2008, the foreign-born Hispanic population quadrupled — from about 4.2 million to 17.8 million. Democrats, the immigrant-friendly center-left party, were better positioned to take advantage of the growing Latino vote.
The white Americans most hostile to Latino immigration, by contrast, switched to the GOP — driven in part by negative media coverage of immigration like stories about violent crimes committed by unauthorized immigrants.
"When media coverage of immigration uses the Latino threat narrative, the likelihood of whites identifying with the Democratic Party decreases and the probability of favoring Republicans increase," political scientists Marisa Abrajano and Zoltan Hajnal write in their book White Backlash. "As immigration's impact on the United States has grown, whites have fled to the Republican Party in ever-larger numbers."
And so the Republican Party changed. Lee Drutman, a senior fellow at the New America Foundation, charted Republican and Democratic feelings of "warmness" toward blacks (rated on a 1-100 scale). He found a consistent gap, one that has widened considerably in recent years:
Drutman's results were similar for feelings toward Hispanics:
That meant the GOP was primed for a white nationalist takeover. While the country was getting more diverse and tolerant, the GOP was getting whiter and more intolerant. The more that voters with negative views of Latinos and African Americans concentrated in one party, the more clout they had inside that party — even as more and more of the country rejected their beliefs.
All it took was an American Le Pen: someone who could rearticulate American bigotry in the post–Jim Crow era in the way the Front National rearticulated French bigotry in the post-Vichy era.
That someone, it turned out, was Donald Trump — who, almost certainly unintentionally, adapted the FN model for an American audience. His celebrity and personal wealth allowed him to circumvent the barriers that usually prevent insurgents from taking over established parties; his distance from the GOP leadership freed him to articulate a new kind of message that turned out to be quite popular with the GOP base.
Like his European counterparts, Trump has eschewed overt discussion of racial superiority. He claims to have "a great relationship with the blacks" and tweets things like, "I love Hispanics!" He also claims to be an American nationalist standing up against a corrupt elite in hoc to "the false song of globalism." One of his favorite descriptions of his worldview is "America First," a slogan coined by World War II–era isolationists and anti-Semites.
Protestations aside, the bigotry that runs through Trump's rhetoric is pretty blatant. Trump first became a major political figure as leader of the birther movement — the people who questioned whether Barack Obama was really a natural-born US citizen — in 2011, taking advantage of racial anxieties about a black president to turn himself into a GOP power broker. He has claimed that a Mexican judge shouldn't hear a case involving him because of the judge's Hispanic background, described life in black communities as an unending hellscape of crime and poverty, and implied that all Muslim immigrants were potential terrorists.
Trump's signature policy proposals on these issues echo the European far right. Ban Muslim immigration? Fortuyn first suggested it more than a decade ago. Build a wall to keep out migrants? Hungary's Orban started construction in July 2015 (though he isn't making Syria pay for it).
This rhetoric was deeply, deeply appealing to the white nationalist wing of the GOP base. Michael Tesler, a professor at the University of California Irvine, took a look at racial resentment scores among Republican primary voters in the past three GOP primaries. In 2008 and 2012, Tesler found, Republican voters who scored higher were less likely to vote for the eventual winner. The more racial bias you harbored, the less likely you were to vote for Mitt Romney or John McCain.
With Trump, the opposite was the case. The more a person saw black people as lazy and undeserving, the more likely they were to vote for the self-proclaimed billionaire.
Tesler found similar effects on measures of anti-Hispanic and anti-Muslim prejudice. This shows that Trump isn't drawing support from the same type of Republicans who were previously picking the party's winners. He mobilized a new Republican coalition, one dominated by the voters whose political attitudes are driven by prejudice.
"The party's growing conservatism on matters of race and ethnicity provided fertile ground for Trump's racial and ethnic appeals to resonate in the primaries," Tesler wrote in the Washington Post in August. "So much so, in fact, that Donald Trump is the first Republican in modern times to win the party's presidential nomination on anti-minority sentiments."
Multiple other studies have supported Tesler's findings. An April Pew survey looked at whether Republicans had "warm" or "cold" feelings toward Trump and how they felt about the census projection that the US would be majority nonwhite in 30 years.
It found that 33 percent of Republicans thought this shift would be "bad for the country." These people were also overwhelmingly likely to feel warmly rather than coolly about Trump, by a 63-to-26 margin.
By contrast, the majority of Republicans who had positive or neutral feelings about a "majority-minority" future were more split: 46 percent described themselves as having warm feelings about Trump, while 40 percent described themselves as feeling coolly.
In other words, Trump did overwhelmingly well with Republicans who were scared of a multi-ethnic future, while performing at a pretty low level with other Republicans even as he secured the party's presidential nomination. His primary campaign disproportionately drew people who fear the demographic trends that would further erode the foundations of white privilege.
This holds true in the overall population as well. Philip Klinkner, a political scientist at New York's Hamilton College, found that factors like economic pessimism and income were statistically insignificant to Trump's rise. Instead, his research found that the leading driver was party identification, followed closely by racial resentment.
"Moving from the least to the most resentful view of African Americans increases support for Trump by 44 points, those who think Obama is a Muslim (54 percent of all Republicans) are 24 points more favorable to Trump, and those who think the word 'violent' describes Muslims extremely well are about 13 points more pro-Trump than those who think it doesn't describe them well at all," he writes.
Now, it's true that Trump has some uniquely American characteristics. For one thing, his reality TV stardom and decades in the public eye give him a celebrity enjoyed by no European far-right leader. Moreover, he didn't need to import xenophobia from Europe: As scholars like Mudde argue, Trump's rhetoric draws on a long history of particularly American xenophobia (like Charles Lindbergh's America First Committee of the early 1940s, which sought to keep the US out of World War II).
But it's not an accident that Trump and the European far right surged at roughly the same time. Both of them, in different fashions, figured out a core fact of the world: There are a lot of white people in the West who blame distant elites for allowing — or accelerating — their loss of economic and political power.
Trumpism, in other words, is much bigger than Trump.
V. Their first major victory: Brexit
The various far-right electoral successes in Europe showed that white resentment had political power on the continent. But their ability to gain actual political positions has, thus far, been limited. No modern far-right party has outright won a national election in Western Europe.
That didn't mean Europe's far-right parties can't move their positions into the mainstream — and see them win at the ballot box. Britain's June vote to leave the European Union was driven by the United Kingdom Independence Party (UKIP), Britain's leading anti-immigration party. While not all Brexit voters were UKIP members, the party was responsible for putting the previously unthinkable idea of Brexit on the docket.
What's more, UKIP's xenophobic rhetoric played a critical role in marshaling support for Brexit. Brexit commanded majorities in poorer places like Hull and wealthier ones like Runnymede, suggesting the key factor wasn't the economy.
Instead, it was culture — specifically, the decline of "traditional" white British culture. Sixty-two percent of "Leave" voters, according to a poll of 12,000 Britons, said that immigration was "a force for ill" in the UK. While large majorities of both black (73 percent) and Asian (67 percent) Britons voted to stay in the EU, a majority of whites voted to leave.
Voters under the age of 34, who research suggests are the least racially prejudiced group in the UK, supported staying in the EU by margins similar to those seen among racial minorities. Sixty percent of voters over age 65, who harbor the highest levels of prejudice, supported leaving.
UKIP's anti-immigration stance tapped into one of the darkest strands in British society. A 1964 poll found that more than 80 percent of Britons believed there were "too many immigrants" coming to their country. In 1968, Conservative Member of Parliament Enoch Powell gave a now-famous address, known as the "Rivers of Blood" speech, warning that the UK would collapse into American-style racial infighting if immigration weren't contained. One subsequent poll found that 82 percent of Britons shared Powell's views.
Those sentiments haven't gone away over time.
For elderly Britons and other Leave supporters, the common thread was immigration; an IPSOS/MORI poll a week before the Brexit vote found it to be the most salient issue for Leave voters. "Immigration," the poll found, "has now surpassed the economy."
A post-vote analysis, by University of London professor Eric Kaufmann, supported that. Kaufmann attempted to correlate support for Brexit among white Britons with factors like income and political affiliation. Economics played only a small role: He found "almost no statistically significant difference in EU vote intention between rich and poor." Conservative cultural attitudes, like support for the death penalty, were more significant in Kaufmann's research.
Torsten Bell, director of the UK economic think tank Resolution Foundation, separated out the regions of the UK by their change in average income between 2002 and 2014. If Brexit were mostly about the economy, people who live in areas with stagnant or falling wages (due to globalization or government policy) would be more likely to have voted for Leave.
Except that's not what Bell found. As you can see in the below chart, his data showed no correlation between a region's change in income and its share of votes in favor of Brexit.
Alasdair Rae, a senior lecturer at the University of Sheffield in the UK, took a different angle on the regional data. He attempted to correlate support for Brexit with the deprivation index, a comprehensive UK government measure of disadvantage that factors in low income, high unemployment, and low levels of education (among other things). He couldn't find a link:
The conclusion of these researchers, then, is that the Brexit story cannot be told in purely economic terms.
"[T]his isn't just about the numbers — it's about culture, outlook, lifestyle and what we feel a sense of belonging to," Bell writes. "That might not be the normal thing for an economic research organisation to say, but it's true."
VI. Right, what about the economy?
At the same time that Europe and the United States dealt with profound social change, the global economy went through a fundamental transformation. Branko Milanović, a leading economist and expert on global inequality, calls it "the greatest reshuffle of individual incomes since the Industrial Revolution" — and many believe it's the biggest single cause of the rise of the West's new far right.
To understand why some people find the economic explanation so compelling, take a look at the following chart of Milanović's (commonly referred to as the "elephant chart" because it resembles an elephant with its trunk raised). The chart shows changes in income worldwide at different income percentiles, covering the 1988–2008 period. For the global middle class — formerly poor people in China, most prominently — and the global 1 percent, things look good.
But the American and European working and middle classes, the high 70s to mid-80s on Milanović's chart, have seen no gains — or even seen their income shrink.
In the West, this reversed decades of progress. The following chart, made with data from Thomas Piketty's magisterial Capital in the 21st Century, shows the amount of wealth concentrated among the American and European upper classes over time. Between 1910 and 1950, inequality fell rapidly. But starting around 1970, wealth inequality began to rise again. Wages for most American workers during that period were stagnant.
However you explain these shifts — and there's huge debate over that — the result is clear: In the developed world, the rich are getting much richer, while a huge chunk of the working class is being left behind.
For some analysts, this change in the economy is directly linked to the rise of the radical right. They argue that white voters are attracted to racist parties because of their economic problems, that hard times make them look for someone to blame for their problems. Minorities and immigrants are easy scapegoats, leading to an increase in racism and support for the far right.
The Washington Post's Jeff Guo rounded up a number of studies linking economic stress to surging support for conservative and anti-immigrant parties. One such paper, by political scientists Peter Burns and James Gimpel, looked at American polls from the 1990s and found that hard economic times correlated with increased expressions of racism.
"The effect of economic hardship is to activate prejudices that are latent, adding fuel to the fire of preexisting views," they write.
In the broad brush, the theory that economic anxiety, and not a breakdown in status hierarchies, is driving the radical right makes sense. The only way to find out which is more important is to test the two theories: to match up their predictions and see which ones better fit the data we have about Trump, Le Pen, and the rest.
The most systematic effort to do this, to date, comes from Harvard University's Pippa Norris and the University of Michigan's Ronald Inglehart. Norris and Inglehart looked at 12 years of European Social Survey data, surveying a whopping 294,000 respondents, to figure out the relationship between economic and cultural grievances and support for the European far-right.
They found something startling: Earlier research suggesting the European far right draws support from globalization's losers was simplyz wrong.
"The strongest populist support," they write, "remains among the petty bourgeoisie — typically small proprietors like self-employed plumbers, or family owned small businesses, and mom-and-pop shopkeepers — not among the category of low-waged, unskilled manual workers."
Only one of the five economic variables they tested — employment status — correlated well with support for the populist right. That held true even when they controlled for variables like age, sex, ethnic identity, and minority status.
Then they set up an alternative model, one that tested whether five distinct cultural factors — like anti-immigrant attitudes and authoritarian values — would predict support for the far right. Every single one did.
In short: There was no good evidence that economic anxiety was driving cultural resentment. Economics played some contributing role, but it seems much more likely that the far-right backlash is about what the far-rightists say it's about: immigration, race, and culture.
"[Populists'] greatest support is concentrated among the older generation, men, the religious, majority populations, and the less educated — sectors generally left behind by progressive tides of cultural value change," they write.
The Norris and Inglehart study is not an outlier. In their paper, they discuss a number of other studies that have come to similar conclusions about the priority of cultural concerns over economic ones. When you talk to experts on this topic, they tell you something similar: Most media accounts overstate the role of economic trouble in the far right's rise, and understate the role of cultural change.
"If you look at where the populists have done well, they've actually done well in richer countries, and in the countries where they've done well, they've done well in the richer regions," Ivarsflaten, the University of Bergen scholar, told me.
She also points to a gender gap — men are much more likely to support the far right than women — as a major problem for the "left behind" thesis.
"If you think of women as workers who usually have lower-paying jobs, and are also in competition with immigrants in, say, the service sector or health care sector … it's an interesting thing that you don't see women voting for these parties much," she says. "Xenophobia plays a bigger role than people realize."
That brings us to Donald Trump. Perhaps no issue has been more debated — or more politicized — in the US than the question of whether Trump's support comes from economic anxiety or racism.
In its purest form, the economic anxiety argument holds that working-class white men have lost economic ground relative to women and other racial and ethnic groups over the past several decades, sparking feelings of anger and resentment that lead them to support Trump.
"White males aren't the most sympathetic victim group — especially because they still earn more money and have more wealth on average than any other demographic," Tim Carney writes in the Washington Examiner. "But since we tend to judge our well-being relative to others and relative to the past, white working-class males naturally see themselves as the victims of the new economic order."
This, again, is testable. If the economic anxiety argument were true, then measures of support for Trump should track with measures of self-reported concern about the US economy. The more one is concerned about the economy, the theory goes, the more likely one should be to support Trump.
Klinkner, the Hamilton College scholar, examined exactly this in a study published by Vox. He set up an interaction variable between measures of economic pessimism and "racial resentment." This tests whether people who were pessimistic about the economy were more likely to be racially resentful and support Trump.
Klinkner found bupkis. People who were racially resentful were more likely to support Trump regardless of their views of the economy.
Someone who was not very economically pessimistic but quite racially resentful was as likely to support Trump as someone who was equally resentful but much more pessimistic about the economy. Economic stress didn't appear to be "activating" racial resentment.
This tracks with a long history of research on the prejudices Trump is activating.
Take immigration. A number of scholars have examined whether the recent rise of anti-immigrant attitudes in the United States is caused by economic angst among whites or cultural panic about a changing face of America. The consensus, as described by my colleague Dara Lind, is the latter.
"Evidence about the role of economic concerns in opposition to immigration … has been inconsistent," three University of Michigan scholars write in a review of the literature. "On the other hand, symbolic attitudes such as group identities turn up as powerful in study after study."
You can say the same thing about anti-black prejudice.
"Multiple studies, using several different surveys, have shown that overall levels of racial resentment were virtually unchanged by the economic crash of 2008," UC Irvine's Tesler writes at the Monkey Cage. "Some data even suggests that racial prejudice slightly declined during the height of economic collapse in the fall of 2008. The evidence is pretty clear, then, that economic concerns are not driving racial resentment in the Obama Era."
Tesler's own research confirms this. He looks at data from the same people, interviewed in 2007 and again in 2012, and examined the relationship between racial resentment and their evaluations of the economy. There was no relationship in 2007; in 2012, there was suddenly a strong correlation.
If the Great Recession didn't cause this, there's only one obvious explanation: America's election of a black president. That means we need to turn the "economic anxiety causes racism" theory on its head: It's racism that caused a certain group of Americans to say the economy is doing badly. Concern about the economy became, for some, an outlet for anxieties about the country being led by a black man.
It's not that the tectonic shifts in the global economy have played no role in the rise of the Western far right. That would be difficult to prove — and, moreover, is probably wrong. There are doubtless some people who are attracted to Trump or the FN as a result of their own economic pain.
But it's telling that in study after study, economics plays so much less of a role than racial and cultural anxiety. It suggests that of the two biggest shifts in Western society in the late 20th century, the move toward genuine multiculturalism is playing a far bigger role than growing inequality in giving rise to a new kind of far-right politics.
A lot of people, especially in the Western cultural elite, find this explanation baffling. They find it genuinely confusing that people could be motivated by status anxiety alone, and look for a "deeper" explanation.
"It may or may not be accurate to attribute the political behavior of large groups of people to racism, but it is not very useful," as economics writer Steve Randy Waldman puts it. "Those people got to be that way somehow. Presumably they, or eventually their progeny, can be un-got from being that way somehow."
But the truth is sometimes uncomfortable. Cultural attitudes aren't always "caused" by anything else in some immediate or obvious sense. To explain how people "got" to believe in racist and xenophobic status hierarchies is to explain hundreds of years of Western history and the complicated story of how race and national identity were made in the West.
As a result of this history, many people value their culture and identity as much as they value economic security. When their vision of the way the world should work is threatened, they see it as a personal threat. They're racist because race and hierarchy and group identity have come to play integral roles in how humans understand the world.
To deny that is to deny that both identity and the past matter, to assume everything is reducible to some kind of material or economic ultimate cause. History has shown, conclusively, that this is a mistake.
VII. Can the far right be stopped?
It's not clear just how high the far right's ceiling is.
On the one hand, the far right has never taken power in Western Europe or the United States (the "far right" here referring to post-World War II FN-style political movements, not dictatorships like the one that ran Spain). Donald Trump's stunning general election victory was caused by a perfect electoral storm, including an unprecedented and race-shifting intervention by the FBI — he may very well only last one term, and could very well discredit his own ideas if the administration goes badly. The United States will be a majority minority country in 30 years; younger generations on both sides of the Atlantic are less attracted to the far right's racial dog whistles.
So it's possible that the Trump presidency is the high-water mark for the far-right. But it's also possible that the opposite is true. We could be at the very beginning of an era defined by a battle between the far-right, racist nationalists and the kind of liberal cosmopolitanism that transformed the world after World War II.
Marine Le Pen is at the top of the French presidential polls; her leading rival, the center-right Republican party's Francois Fillon, has similarly aggressive views on immigration and multiculturalism. Current polling suggests Vlaams Belang, a spinoff of Vlaams Blok, is likely to quadruple its share of seats in Belgium's parliament in the next election. And that's only two examples; you can see these parties rising, particularly in the past year, across the continent.
Canada has become an entirely different type of society
In the United States, Trump appears to have cemented control on the Republican party. There's also no evidence that Republican voters are getting less racist.
Trump is facing little meaningful resistance from congressional Republicans, and his favorability among rank-and-file GOP voters remains quite high. Influential right-wing media outlets like Breitbart News aren't just embracing Trump — they're embracing Trumpism, denouncing "globalists" and expressing solidarity with the far right. One Breitbart article termed the far right's surge in Europe the "Patriot Spring." The structural factors are there, in the US, for a kind of Trumpism without Trump.
And the events giving rise to these ideas aren't going away. The past year of strong polling for the far right is the result of a one-two punch: a surge of refugees trying to get into Europe and a spate of high-profile terrorist attacks. These two factors made cultural change, particularly Muslim immigration, even scarier, activating prejudices and turning Europeans to the right.
No one has a good solution for the refugee crisis or for Islamist terrorism. Longer term, immigrant populations in Europe will continue to have children, and it's quite a while before white voters in the US can simply be outvoted. The issue of how to integrate ethnic and religious minorities will never entirely disappear, which means xenophobic politicians may continue to find fertile ground among whites concerned about ongoing cultural change.
Western governments can't simply ignore the far right. Brexit proved its ability to destabilize major Western institutions and the global economy; Trump proved its ability to capture the most powerful position in the world. Most importantly, these parties threaten the most cherished values in Western society: our all-too-recent embrace of equality and tolerance.
If we want to protect the idea of Western societies as fundamentally open and tolerant places, then Western governments need to do something. One possible path forward can be found in the Western country that's proven most immune to the rise of right-wing populism: Canada.
You might be tempted to think Canada has always been this way. Far from it: For most of its history, Canada was every bit as bigoted and intolerant as its peers. The Canadian immigration system prior to the 1960s was known as the "White Canada" policy because of explicit ethnic and racial quotas.
A half-century later, Canada has become an entirely different type of society.
In 1982 it passed the Canadian Charter of Rights and Freedoms, a major anti-discrimination law that enshrined multiculturalism as an essentially constitutional value. Ottawa now provides funding for communities and individuals to run citizenship and language classes for new immigrants, and sometimes even help them find housing. It eschewed the guest-worker programs used in much of Europe and emphasized to new immigrants that they would be a welcome and permanent part of the Canadian populace.
Canada also works to inculcate pluralistic values in its youngest citizens. By one estimate, public schools receive more than $1 billion a year to pay for teaching aids and videos with pro-immigrant messages.
The result? Today, 20.6 percent of Canada's population is foreign-born, one of the highest such percentages in the developed world. While other countries have tried to limit Syrian refugees, Canada has welcomed them — letting in tens of thousands of Syrians and clamoring for more.
"Compared to the citizens of other developed immigrant-receiving countries, Canadians are by far the most open to and optimistic about immigration," Irene Bloemraad, the chair of Canadian studies at UC Berkeley, writes in a 2012 study published by the Migration Policy Institute.
The Canadian immigration model is not a blueprint for ending racism. Canada still has serious problems with structural discrimination, particularly when it comes to its First Nations population. It also experiences occasional bouts of xenophobia — see the anti-immigrant demagoguing from Kellie Leitch, a candidate for the leadership of the center-right Conservative party who speaks favorably about Trump's approach.
Even if other Western countries copied large parts of Canada's immigration system and multicultural ideology, they could have a hard time staving off the growing political strength of the far right. Divisions over race caused the American Civil War; in Europe, centuries of ethnic supremacy culminated in the Holocaust. What we're experiencing today, thankfully, is far less dangerous — partly because the open racism that the Confederates and Nazis stood for has been utterly delegitimized.
This is a testament to a basic truth, underscored by the Canadian model: Things really can get better. The forces of reaction, of ethno-racial supremacy, have been defeated in the past, and can be defeated again. The key to doing it is to refrain from surrendering on core values — to reaffirm Western societies' basic commitment to tolerance and to craft policies that promote that commitment rather than back away from it.
The future shouldn't belong to the Front National and its ilk. It should belong to the people they're afraid of."
—
Why Anti-Immigrant Sentiment Is Rising in Europe
—
5 Countries (Besides America) with Race Issues | Decoded | MTV News
—
---
Anti-Immigration in US

—


—

—
PEW: Facts about Unauthorized immigration in U.S.
11 million unauthorized immigrants

Decline from 11.3 million in 2009

Half are from Mexico

Asia/Central A. rising since 2009

US civilian workforce includes 8 million unauthorized immigrants

About 5% of total workforce
Down slightly from 8.2 million in 2007

6 states account for 59% of unauthorized immigrants

California, Texas, Florida, New York, New Jersey, Illinois

Majority (66%)have lived in US for at least a decade
"For the first time, the number of unauthorized immigrants living in the U.S. was lower in 2015 than it was at the end of the Great Recession in 2009. The origin countries of unauthorized immigrants also shifted during that time, with the number from Mexico declining and the number from other regions rising, according to the latest Pew Research Center estimates.
Here are five facts about the unauthorized immigrant population in the U.S.
1
There were 11 million unauthorized immigrants in the U.S. in 2015, a small but statistically significant decline from the Center's estimate of 11.3 million for 2009.
The Center's preliminary estimate of the unauthorized immigrant population in 2016 is 11.3 million, which is statistically no different from the 2009 or 2015 estimates because it is based on a data source with a smaller sample size and larger margin of error. Unauthorized immigrants represented 3.4% of the total U.S. population in 2015. The number of unauthorized immigrants peaked in 2007 at 12.2 million, when this group was 4% of the U.S. population. 
2Mexicans may no longer be the majority of U.S. unauthorized immigrants. They made up half of all unauthorized immigrants in 2016, according to the Center's preliminary estimate, marking the first time in at least a decade that they did not account for a clear majority of this population. Their numbers (and share of the total) have been declining in recent years: There were 5.6 million Mexican unauthorized immigrants living in the U.S. in 2015 and 2016, down from 6.4 million in 2009.
Meanwhile, the number of unauthorized immigrants from nations other than Mexico has grown since 2009, from 5 million that year to 5.4 million in 2015. Non-Mexicans numbered 5.7 million in the preliminary 2016 estimate, a total that was not statistically different from 2015.
From 2009 to 2015, the number of unauthorized immigrants from Asia and Central America rose. Increases in the number from other countries have mostly offset the decline in the number from Mexico (and a relatively small decrease in the number from South America).
3
The U.S. civilian workforce includes 8 million unauthorized immigrants, accounting for 5% of those who were working or were unemployed and looking for work, according to separate Pew Research Center estimates. The 2014 number was unchanged from 2009 and down slightly from 8.2 million in 2007. The share of unauthorized immigrants in the civilian labor force was also down slightly from 2009 (5.2%) and 2007 (5.4%). Compared with their 5% share of the civilian workforce overall, unauthorized immigrants are overrepresented in farming and construction occupations (26% and 15%, respectively). In all industries and occupations, though, they are outnumbered by U.S.-born workers.
4
Six states account for 59% of unauthorized immigrants: California, Texas, Florida, New York, New Jersey and Illinois. But individual states have experienced different trends. From 2009 to 2014, the unauthorized immigrant population decreased in seven states: Alabama, California, Georgia, Illinois, Kansas, Nevada and South Carolina. In all of them, the decline was due to a decrease in unauthorized immigrants from Mexico. In six states, the unauthorized immigrant population rose over the same time period: Louisiana, Massachusetts, New Jersey, Pennsylvania, Virginia and Washington. In all of these but Louisiana, the increases were due to growth in unauthorized immigrant populations from nations other than Mexico. (In Louisiana, the overall increase was driven by an increase in Mexican unauthorized immigrants.)
5
A rising share of unauthorized immigrants have lived in the U.S. for at least a decade. About two-thirds (66%) of adults in 2014 had been in the U.S. at least that long, compared with 41% in 2005. A declining share of unauthorized immigrants have lived in the U.S. for less than five years – 14% of adults in 2014, compared with 31% in 2005. In 2014, unauthorized immigrant adults had lived in the U.S. for a median of 13.6 years, meaning that half had been in the country at least that long. Only 7% of Mexican unauthorized immigrants had been in the U.S. for less than five years in 2014, compared with 22% of those from all other countries.
To learn more: Explore unauthorized immigrant population trends for states, birth countries and regions, and see an interactive map and detailed table showing our latest estimates of the unauthorized immigrant population by state.
—
—
US Anti-Immigrant Culture
US culture promotes White immigrant myths

Whitewashes atrocities of white immigrants like Columbus and puritans

Slavery, genocide, ethnic cleansing, etc.

Claims white immigrants were the first immigrants
Falsely claims it's a nation of immigrants and not white supremacy

Ignoring a history of oppression, violence, and discrimination against immigrants

Immigrants of color are treated the opposite

Many immigrants of color are fleeing violence created/supported by the US

(Honduras, Guatemala, El Salvador, Iraq, Afghanistan) and seeking asylum

Many immigrants escaping extreme poverty that often caused/supported by US policies

NAFTA eliminated over 2 million farm jobs in Mexico and as a result

20 million Mexicans live in "food poverty"
25% of the population does not have access to basic food
1/5 of Mexican children suffer from malnutrition

Forced to deal with immigration policies that are designed to punish them

Child separation, overcrowding, horrible detention conditions
Racial profiling
Dehumanization, criminalization, political scapegoating, racist propaganda
Children as young as 3 representing themselves in deportation trials, mass trials
Limiting definitions of Asylum

False assumption there's legitimate immigration process for immigrants of color

Very hard to legally immigrate as an immigrant of color living in poverty

Can take decades to legally immigrant, very expensive and majority of asylum cases are denied

Most asylum seekers of color are denied
Immigrants of color are often dehumanized by the Political Right

"Animals", "Infestation", "Rapists", "Murderers", "MS-13", "Catch and Release"
"Illegals"

Being an undocumented person in this country is a civil (not criminal) violation

This is equivalent to jaywalking or parking in a handicap space

Majority of undocumented people in US are overextending their visas which is a civil violation
Entering the U.S. illegally is a crime but is a misdemeanor for first time offenders
"Phrases such as "illegal immigrant" and "illegal alien" replace complex circumstances with an assumption of guilt. They effectively criminalize the personhood of migrants, instead of describing the legality of their actions" Fact Matter: Immigration explained

Politically scapegoated for:

Crime

Despite false claims many studies (including CATO institute) show less crime among immigrant populations

Arrest ratse for illegal immigrants was 40% below that of native-born Americans
Homicide arrest rate for native-born Americans was about 46% higher than the illegal immigrant rates
Illegal immigrants are 47% less likely to be incarcerated than natives

Taxes/Economic burden

Despite a 2017 Gallup poll that found that 41% of US citizens think immigrants are taking away taxes, the 11 million undocumented immigrants contribute every year :

10s of billions of dollars through taxes like payroll and income taxes
Millions of undocumented workers paid in cash file ITINs every year to voluntarily pay taxes

Majority of these taxes go to programs undocumented workers can't access, like social security
Unauthorized Immigrants Paid $100 Billion Into Social Security Over Last Decade
Terrorism

Despite false claims there is more domestic right wing white terrorism than foreign Islamist terrorism

Jobs

Despite false claims undocumented immigrants don't have a significant effect on job openings

Immigrants often fill the jobs Americans don't want
Immigration is tied to positive economic growth and innovation
"In response to the argument that immigrants steal jobs from Americans by undercutting their wages, the UFW set up a website offering citizens and legal residents agricultural jobs anywhere in the country through state employment services. This was in 2010, during the Great Recession. The website received about four million hits, out of which around 12,000 people filled out employment forms. Of these, a total of twelve citizens or legal residents actually showed up for work. Not one of them lasted longer than a day." Michael Greenberg, NY Books
—
Washington Post: Racial resentment is the biggest predictor of immigration attitudes, study finds
2018 Clemson University study

analyzes nationally representative survey data from the American National Election Studies and the Voter Study Group for motivations for anti-immigrant attitudes
—
—
Teaching Tolerance: Ten Common Myths About Immigration
Most immigrants are here illegally
It's just as easy to enter the country legally today as it was when my ancestors arrived
Today's immigrants don't want to learn English
Immigrants take good jobs from U.S. citizens
"The worst" people from other countries are coming to the United States and bringing crime and violence
Undocumented immigrants don't pay taxes and burden the national economy
The US is being overrun by immigrants like never before
We can stop undocumented immigrants coming to the United States by building a wall along the border with Mexico
Banning immigrants and refugees from majority-Muslim countries will protect the United States from terrorists
Refugees are not screened before entering the United States
—
AJ+ Busting The Biggest Immigration Myths In America
—
—
Lets Set Straight Immigration Laws
"Once more for the people with their fingers in their ears:
Seeking asylum is not illegal.
Crossing a border illegally is a misdemeanor.
Being in this country illegally is a civil (not criminal) violation.
We don't take your children away when you jaywalk.
We don't put your kids in cages when you park in a handicap zone.
We don't lock up your baby when you do commit a crime.
We don't lose track of what we did with your kid when you ask for help fleeing someone who's trying to harm you.
If you refuse to understand what the problem is here, you need to look deep inside yourself and find the gaping hole in your soul and fix it."
via Tess Whelan H/T Laura Martancik
—
LA Times: How grandma got legal
Today's immigrants aren't like our ancestors, some say. U.S. history says otherwise.
—
Violent Immigrants Myth
The violent myth

sold through skewed stats and false associations with MS-13

Majority of studies

including one by the conservative think tank, Cato Institute
have shown immigrants commit less crime than native born
—
Washington Post: Terrorism does increase with immigration — but only homegrown, right-wing terrorism
—
Chain Migration is Racist Dog Whistle

What is Chain Migration?

Family immigration system without limits
1965 Immigration and Nationality Act

Replaced racial quotas w/ current system weighted toward family reunification with many limits

Myth

Chain migration is unlimited and overwhelming the US

Reality

Each link takes years/decades to complete with lots of limits

Today 5-25 years for each chain, depending on country

Chain migration is

A myth exploited by anti-immigrant hate groups like Federation for American Immigration Reform (FAIR)
Used to stoke fear from white people about being overwhelmed by immigrants
Used to attack immigration systems used by people of color

Family-sponsored immigration, most of which comes from Latin America and Asia, is a particular target of these groups

Trump

Trump admin uses language from these anti-immigrant groups to stoke fear among white people
Politico: The Myth of Chain Migration
The White House and its allies are promoting a misleading immigration term with an ugly history.
"This week, the Trump White House sent out a chart designed to scare us into thinking that America's immigration policies result in the entry of hordes of disconnected foreigners. Enough to fill stadiums or even whole cities! On the basis of family ties alone!
A graphic on chain migration distributed by the Trump administration
The chart was followed by a White House proposal widely covered as a breakthrough in the impasse over the future of hundreds of thousands of Dreamers—undocumented immigrants whose parents brought them to the United States as children. The price? $25 billion for a wall on the US/Mexico border, reallocating slots in the diversity visa lottery, and preventing people from sponsoring their parents, adult children or siblings as immigrants to the U.S. In other words, the White House proposes reducing the hordes that they have been hyping, and taking a bite out of "chain migration," or migration centered around family reunification.
This is an effort to use the Dreamers' desperation as leverage to undo a fundamental premise of our legal immigration system: allowing American citizens to reunite with their closest family members, a premise that dates back to a 1965 civil rights-focused law that established family reunification rather than racially based quotas as the basis for immigration to the United States. Under this law, when you fall in love and marry that guy you met while working in Shanghai, our immigration law is set up so that you can bring him home. And his 2-year-old. And when your family grows and you'd like his parents to help with child care, while it takes quite a few years, you'd ultimately be able to bring them, too.
If we had a family immigration system without limits, this structure could theoretically lead to the dreaded chain migration. In addition to allowing you to bring that Chinese spouse, his child and ultimately his parents, once your spouse is a U.S. citizen, he can petition for his sister and her family. And in theory, once her spouse becomes a citizen, he could do the same for his siblings. But we don't have an unlimited system. In fact, back in 1988, the federal agency then known as the General Accounting Office found that the immigration system's waiting lists make chain migration a theory that doesn't really happen in practice. This is because each link in the chain takes years—and sometimes decades—to complete. Bluntly put, America isn't being overrun by Chinese- and Mexican-born grandmas.
The GAO made this judgment because, back in the late '80s, the waiting list for a typical family visa was six to 12 years, depending on the country. Now those waiting lists are much longer. It takes five years for your Chinese spouse to become a U.S. citizen and petition for his sister. The family visa system is badly backlogged; the U.S. is currently processing sibling visa requests for China that were filed in 2004, making the total wait for a visa just shy of two decades. For Mexico and the Philippines, the total wait now exceeds 25 years.
Chain migration, put another way, is a myth—it takes too long for a chain to form.
The vocabulary chosen by the White House is no accident. They are using the same terms that anti-immigrant organizations like the Federation for American Immigration Reform and Numbers USA have been pushing for years. These organizations, both of which have well-documented ties to white supremacy, exist to decrease immigration of all kinds. Family-sponsored immigration, most of which comes from Latin America and Asia, is a particular target. The terms of debate now being driven by the White House (look at those numbers! It's chain migration!) are a targeted assault on Americans' ability to reunite with their closest family members, using a misleading vocabulary straight from the playbook of some hate groups. That vocabulary is now being echoed in much of the news media.
The threat is not just fundamental to who we are as a nation of immigrants; it is also an assault on our families and our economic vibrancy. It is well established that immigrants, who tend to come in their prime working years, make enormous economic contributions to the United States. This was underscored by a 2016 panel assembled by the National Academies of Science Engineering and Medicine, which found that "immigration is integral to the nation's economic growth. The inflow of labor supply has helped the United States avoid the problems facing other economies that have stagnated as a result of unfavorable demographics, particularly the effects of an aging workforce and reduced consumption by older residents."
Family immigrants are essential to this economic growth, both because of their contributions in the workforce and because a generous family immigration policy is essential to attracting the talent we hope to bring from around the world. Think about it: We train entrepreneurs and other highly skilled economic players from across the globe at our first-rate universities. We hope that they will stay, building companies and driving innovation in the U.S. If we create obstacles for them to bring their loved ones, we will lose them to countries with more thoughtful family immigration regimes, like Canada. Family immigration isn't just a sentimental approach, it's an essential economic strategy.
We should call the Trump administration's efforts to curtail legal immigration by attacking family immigration exactly what they are: an attempt to torpedo an engine of economic growth and prosperity, driven by a not-so-thinly-veiled racial agenda masquerading as an economic one. Don't fall for it."
—
Further Readings
Sojourners: James Dobson's Anti-Immigrant Rhetoric Is Dangerous
Washington Post: 'Hispanic invasion': A white nationalist version of Texas that never existed
Everyday Feminism: 3 Fear-Mongering Lies Politicians Love to Tell About Immigrants – Debunked
—
---
White Supremacist Immigration Policy
—
—
How Trump Plans To Keep America White
Atlantic: The Outrage Over Family Separation Is Exactly What Stephen Miller Wants
Though he keeps a relatively low profile compared to the cast of camera-muggers and Twitter warriors in President Donald Trump's orbit, the 32-year-old speechwriter and senior adviser has cultivated a reputation as the most strident immigration hawk in the West Wing. So, it came as little surprise when The New York Times reported over the weekend that Miller had played a key behind-the-scenes role in advancing the new border policy:
"No nation can have the policy that whole classes of people are immune from immigration law or enforcement," he said during an interview in his West Wing office this past week. "It was a simple decision by the administration to have a zero tolerance policy for illegal entry, period. The message is that no one is exempt from immigration law."

… Privately, Mr. Miller argued that bringing back "zero tolerance" would be a potent tool in a severely limited arsenal of strategies for stopping migrants from flooding across the border … And in April, after the border numbers reached their zenith, Mr. Miller was instrumental in Mr. Trump's decision to ratchet up the zero tolerance policy.
But while Miller's influence on this issue is a matter of documented fact, his motives remain somewhat murkier. Why exactly is he using his perch to champion a measure that's so unpopular that it's opposed by fully two-thirds of Americans? Theories abound, of course—ranging from ideology to incompetence to xenophobia—but they are almost all products of distant speculation.
I spent a significant amount of time earlier this year reporting on Miller for a recent profile in The Atlantic. In addition to interviewing friends, allies, enemies, and associates, I sat down for a lengthy interview with him in late March. At the time, the forced family-separation policy had not yet been implemented. But our conversation illuminated the grim calculus that seems to underlie the border strategy Miller helped shape.
Trump White Supremacist Appointments
Stephen Miller – Senior Advisor for Policy

Architect behind polices Muslim Ban and Child Separation

Stephen Bannon – Chief Strategist (Dismissed)

former right-wing fake news media executive for Breitbart News, who created Breitbart into an online destination for white nationalism, anti-semitism, xenophobia, sexism, etc.

Sebastian Gorka – Counterterrorism Adviser (Dismissed)

Member of anti-Semitic, quasi-Nazi Hungarian nationalist group

Julie Kirchner – Citizenship and Immigration Services Ombudsman

former director of FAIR, an anti-immigration group with ties to eugenicis and white supremacist groups and listed as a hate group by the SLPC

Jon Feere – Adviser to director of Immigration and Customs Enforcement

former legal policy analyst for Center for Immigration Studies, one of the many anti-immigration groups founded and funded by eugenicist John Tanton
Stephen Miller – Senior Advisor for Policy
—
Stephen Bannon – Chief Strategist (Dismissed)


Stephen Bannon's,  former right-wing fake news media executive for Breitbart News, created Breitbart into an online destination for white nationalism, anti semitism, xenophobia, sexism, the spreading of lies and conspiracy theories, and hateful rhetoric.  "Breibart" which he described in 2016 as "the platform for the alt-right"
History of Steve Bannon's Ideology
—
Sebastian Gorka – Counterterrorism Adviser (dismissed)

The Forward reports Thursday that officers of Vitézi Rend, an anti-Semitic, quasi-Nazi Hungarian nationalist group, say Gorka is a sworn member. Gorka wore a medal typically worn by Vitézi Rend members during Trump's inauguration ball, but said at the time that it was a gesture honoring his late father.  Gorka was previously national-security editor at Breitbart.  Gorka is known to be outspokenly anti-Islam.
—
Mark Morgan – Former Trump Picked ICE Director and current acting commissioner of U.S. Customs and Border Protection

Politico: Trump's pick for ICE director: I can tell which migrant children will become gang members by looking into their eyes
—
Julie Kirchner – Citizenship and Immigration Services Ombudsman
As the former director of FAIR, an anti-immigration group with ties to eugenicist and white supremacist groups (read more about FAIR) and listed as a hate group by the Southern Poverty Law Center (SLPC), Kirchner advocated harsh restrictions on immigrants.  As the Citizenship and Immigration Services Ombudsman she is now in charge of providing immigrants assistance from handling a wide range of legal immigration matters, including applications for citizenship and green cards, granting legal status to those in extreme circumstances, such as refugees and asylum seekers and adjudicating applications from undocumented immigrants who were brought to the country illegally as children, sometimes referred to as "dreamers" or DACA recipients.  Immigrant advocates are very concern Kirchner will use this position, made to help immigrants, to instead hurt them.
Pro Publica: Former Director of Anti-Immigration Group Set to Be Named Ombudsman at U.S. Immigration Agency
SPLC: Federation for American Immigration Reform
SPLC: The Nativist Lobby: Three Faces of Intolerance
—
Jon Feere – Adviser to Thomas D. Homan, the acting director of Immigration and Customs Enforcement
Feere was a former legal policy analyst for the Center for Immigration Studies, which is one of the many anti-immigration groups founded and funded by eugenicist John Tanton, who operates a racist publishing company and has written that to maintain American culture, "a European-American majority" is required.  Feere is also an advocate of ending birthright citizenship, a provision in the 14th Amendment that states all born in the United States are automatically granted American citizenship.
SPLC: The Nativist Lobby: Three Faces of Intolerance
SPLC: Another Anti-Immigrant Extremist to Join the Trump Administration
—
The Atlantic: The Day 'Shithole' Entered the Presidential Lexicon
In insulting certain countries, Trump revealed the hierarchy he imposes on the world.
—
---
Historic Waves of Immigrant Xenophobic

Chinese Exclusion
Non White Europeans
Mexican Reparations
Operation Wetback

—
Chinese Exclusion
—
Denial of Citizenship

1790 Naturalization Act made Asians ineligible for citizenship, limited to whites only

Yellow Peril

19th century, US rapid industrialization, leads to labor shortages in mining and rail industries

Chinese immigrant labor was often used to fill this gap leading to large-scale Chinese immigration

Construction of the First Transcontinental Railroad
Chinese immigrants were despised because they took the jobs of whites for cheaper pay

Weekly newspapers and labor parties began negatively stereotyping Chinese

Phrase "Yellow Peril" claimed demise of Western Civilization from Chinese immigrants gained popularity

Chinese immigrants suffered from discrimination to violence

Denial of Immigration

1882 Chinese Exclusion Act banned Chinese immigration to the United States until 1943

First time a law excluded a major group from the nation based on ethnicity

Between 19-20th centuries over 600 pieces of anti-Asian legislation

limiting Asians from citizenship, culture, land ownership, and economic opportunities
Non-citizens had almost no rights

Whites could kill Asians with impunity because they could not testify in court

"Driving Out" era

Following Chinese Exclusion act many incidents of violence and ethnic cleansing occurred against Chinese

including forced removals of the Chinese from Cherry Creek, Colorado; Tacoma, Washington; Tombstone, Arizona; Rock Spring, , Wyoming; and Redlands, and California
A popular saying came into the American lexicon "He doesn't stand a Chinaman's chance."
PBS: The Chinese Exclusion Act
The Immigration Act (1917) (Asiatic Barred Zone Act)

Law imposed literacy tests on immigrants
Banned new categories of "undesirables"
Barred immigration from the Asia-Pacific Zone

The Immigration Act of 1924

It limited the overall number of immigrants
Established quotas based on nationality
Reduced immigrants from Eastern Europe and Africa
Completely restricted immigrants from Asia, except for Japan and the Philippines.
At the same time it increased visas available to people from Britain and Western Europe
"The Anti-Chinese Wall" Cartoon
This 1882 cartoon shows stereotypical imagery of laborers, among whom are Irishmen, an African American, a Civil War veteran, Italian, Frenchman, and a Jew, building a wall against the Chinese. Congressional mortar is used to mount blocks of prejudice, non-reciprocity, law against race, fear, etc. Across the sea, a ship flying the American flag enters China, as the Chinese knock down their own wall and permit trade of such goods as rice, tea, and silk.
—
PBS: Becoming American – The Chinese Experience
Further Readings
Wikipedia: Racism: Asian Americans
—

Non-White Europeans
—
WW2 Denied of Jewish Asylum

US refused to increase immigration caps for 20,000 Jewish children fleeing Nazi rule

The Immigration Act of 1924

It limited the overall number of immigrants
Established quotas based on nationality
Reduced immigrants from Eastern Europe and Africa
Completely restricted immigrants from Asia, except for Japan and the Philippines.
At the same time it increased visas available to people from Britain and Western Europe
Huffpost: In 1920, Jews, Italians, Irish And Greeks Were The People From 'Shithole' Countries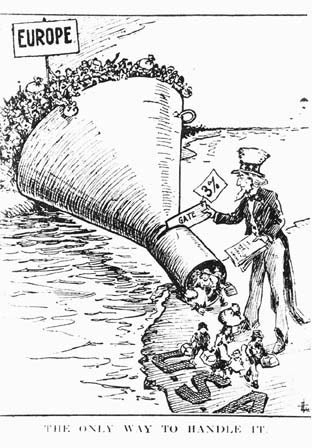 —
Mexican Reparations
—
Mexican Repatriation (1929-1936)

Great Depression (1929-1939)

1920s – Anti-Mexican sentiment grew as Great Depression began

Whites accused Mexicans and other foreigners of stealing American jobs

Mexican Reparations (1929-1936)

US forcibly removed 2 million people of Mexican descent

Due to fears about jobs and the economy

Up to 60% removed were American citizens

Local governments cut off services and raided gathering places

People w/ disabilities & illnesses were removed from hospitals & dumped at border

1936 Colorado ordered all of its "Mexicans" (anyone who spoke Spanish or seemed to be of Latin descent) to leave the state
Around 1/3 of Los Angeles and Texas Mexican population left the country

California and the city of Los Angeles apologized for repatriation in the early 2000s

Considered Ethnic Cleansing
Ursula Wolfe-Rocca: Deportations on Trial: Mexican Americans During the Great Depression
From the late 1920s to the late 1930s, men, women, and children, immigrant and U.S.- born, citizen and noncitizen, longtime residents and temporary workers all became the targets of a massive campaign of forced relocation, based solely on their perceived status as "Mexican." They were rounded up in parks, at work sites, and in hospitals, betrayed by local relief agencies who reported anyone with a "Mexican sounding" name to what was then the Immigration Service, tricked and terrorized into "voluntary" deportation by municipal and state officials, and forcibly deported in trains and buses, to a country some hadn't lived in for decades and others never at all.
Historian Mae M. Ngai argues that this 1930s campaign of mass deportations had little to do with law; it was a program of "racial expulsion," rooted in racism. But unlike other racist and nativist efforts of the era, these deportations were not symbolized or driven by any signature piece of legislation like the Chinese Exclusion Act of 1882 or the Immigration Act of 1924. Rather, they were orchestrated using a patchwork of federal and local authority, existing but seldom used deportation rules, and simple mob action against a vulnerable population.
—
Operation Wetback
—
The Bracero Program: 1942-1964

Mexico/US farm worker program to help meet US labor needs with cheap labor
Introduced in 1942, a year after the U.S. entered the Second World War
The majority of "braceros" were assigned to work in agriculture, though a significant minority, about one in four, were contracted to work on the railroads.
The program, negotiated between the U.S. and Mexican governments, brought approximately 4.8 million Mexican contract laborers to work in the U.S., primarily as agricultural workers in California and Texas.
The term "bracero" refers to those who work with their arms, from the Spanish word for arm "brazo."
"Braceros were usually afraid to register official complaints, but they suffered from lack of consistent work, long work hours, earnings that barely covered expenses, unauthorized deductions from their pay, meager and poor-quality food rations, run-down and unsanitary housing, dangerous means of transportation, dangerous working conditions that led to disabling or fatal accidents, and even physical abuse, as well as severe racial discrimination." Sarah Hines, The Bracero Program: 1942-1964
Operation Wetback (1954)

Mass deportation of over a million migrant workers

Targeted millions of Mexicans that legally entered the country through joint immigration programs like the Bracero Program, in first half of the 20th century

Especially needed Mexican farm workers during WW2

Biggest mass deportation of undocumented workers in US history
Justified by campaign of fear and racial stereotypes against immigrants

"wetback" racial epithet for Mexicans illegally entering Texas crossing Rio Grande River

Mass human rights violations

Military removal of Mexican immigrants
100s died in poor transportation situations
Due process suspended for many
100s of US citizens deported
"was lawless; it was arbitrary; it was based on a lot of xenophobia, and it resulted in sizable large-scale violations of people's rights, including the forced deportation of U.S. citizens," UCLA historian Kelly Lytle Hernandez
History: The Largest Mass Deportation in American History
During Operation Wetback, tens of thousands of immigrants were shoved into buses, boats and planes and sent to often-unfamiliar parts of Mexico, where they struggled to rebuild their lives. In Chicago, three planes a week were filled with immigrants and flown to Mexico. In Texas, 25 percent of all of the immigrants deported were crammed onto boats later compared to slave ships, while others died of sunstroke, disease and other causes while in custody.
It's not clear how many American citizens were swept up in Operation Wetback, but the United States later claimed that 1.3 million people total were deported. However, some historians dispute that claim. Though hundreds of thousands of people were ensnared, says historian Kelly Lytle Hernandez, the number of deportees was drastically lower than the United States reported—likely closer to 300,000. Due to immigrants who were caught, deported, and captured again after re-emigrating, it's impossible to estimate the total number of people deported under the program.
Mass deportations of Mexican immigrants from the U.S. date to the Great Depression, when the federal government began a wave of deportations rather than include Mexican-born workers in New Deal welfare programs. According to historian Francisco Balderrama, the U.S. deported over 1 million Mexican nationals, 60 percent of whom were U.S. citizens of Mexican descent, during the 1930s. Balderrama toldFresh Air's Terry Gross that the program was referred to as "repatriation" to give it the sense of being voluntary. In reality, though, it was anything but.
Despite a widespread belief among native-born Americans that Mexicans came to the United States to steal jobs from American workers, many were invited to the country to work in its fields. In 1942, the U.S. Mexican Farm Labor Program, also known as Operation Bracero after the Spanish term for "manual laborer," began. The program funneled Mexicans into the United States on a legal, temporary basis in exchange for guaranteed wages and humane treatment—an attempt by the Mexican government to stave off the discrimination faced by earlier immigrants.
However, not all employers wanted to follow the guidelines or pay the thirty-cent-an-hour guaranteed wage (about $4.51 in modern dollars). Nor did the Mexican government want Mexicans to work in Texas, which continued its discrimination against Mexican people, and the state was excluded from the program between 1942 and 1947. That's where "wetbacks" came in. The racial epithet was used to describe Mexicans who illegally entered Texas by crossing the Rio Grande River. The government turned a blind eye to Texans' employment of these undocumented immigrants, even after hiring undocumented workers was declared illegal.
An estimated 4.6 million Mexicans entered the country legally through the Bracero Program between 1942 and 1964, and states like California soon became dependent on bracero workers. At the same time, hundreds of thousands of Mexican workers crossed the border without permission and found jobs on the farms of employers willing to flout the law.
In 1953, the government decided it had had enough. By refusing to participate in the Bracero Program,  South Texas farmers essentially received their labor for less money than farmers who complied. And Border Patrol head Harlon B. Carter—a convicted murderer who killed a Latino as a teenager in 1931 and who later headed the National Rifle Association (NRA)—was frustrated by the sheer numbers of Mexican immigrants, both legal and undocumented, in the United States. He convinced President Eisenhower to ramp up immigration enforcement efforts.
In 1953, Carter tried to get the National Guard involved in a forerunner of Operation Wetback,, but since the U.S. military is not supposed to be used to enforce domestic laws, he couldn't gain authorization to do so. Instead, in 1954, the government introduced Operation Wetback, which used Border Patrol resources instead.
Operation Wetback may not have had troops, but it used military tactics and propaganda to achieve its goals. It was headed in part by General Joseph Swing, head of the Immigration and Naturalization Service, and was planned like a war strike.
In an interview with the Los Angeles Times, Carter promised sweeps of factories, farms and other workplaces, ending with the detention of undocumented workers in holding facilities to await deportation. It would be "the biggest drive against illegal aliens in history," Carter told the paper. News of the raids terrified Latinos in the United States, many of whom remembered the wave of forced deportations in the 1930s.
Historians have documented the behind-the-scenes wheeling and dealing that the United States participated in during Operation Wetback—deals that were not publicized at the time. Immigration officials threatened South Texas employers, some of whom had resorted to hiring armed guards to fend off Border Patrol officers, with stepped-up raids and offered them watered-down versions of the Bracero Program that let them get papers for their workers without committing to all of the program's strenuous requirements. As a result, the number of immigrants in the Bracero Program grew as undocumented workers were deported.
Operation Wetback "was lawless; it was arbitrary; it was based on a lot of xenophobia, and it resulted in sizable large-scale violations of people's rights, including the forced deportation of U.S. citizens," Hernandez told CNN in 2016.
Within a few months, Operation Wetback's funding ran out and the program ended. The Bracero Program continued until 1964, when Congress terminated it against farmers' complaints in an attempt to preserve jobs for American citizens. By then, the program had created an ongoing thirst for cheap farm labor and cheap food—and a corresponding thirst for Mexican nationals to seek out their fortunes in the United States. Ironically, the program bred even more illegal immigration.
Though it took place over 60 years ago, Operation Wetback charged back into the news when Donald Trump endorsed the program during his presidential campaign. Though he did not refer to the program by name, Trump praised a policy that dumped undocumented immigrants in Mexican territory. "They never came back," he said in a 2015 speech.
Trump's statement isn't accurate—despite the best efforts of the United States and Mexico during Operation Wetback, many workers simply returned to the United States again and again. Now, it appears that Operation Wetback, or its tactics, may be serving as inspiration for the Trump administration's stepped-up deportation program and immigration policies.
But President Trump isn't the only person who remembers the program: For many Mexican-Americans, the name brings back memories of a fearful historical moment they don't want to relive.
—
Congress terminated the bracero program (1964)

Gov guest worker program that, since the 1940s, had permitted millions of Mexicans to work legally in the United States.
Overnight millions of Latin American migrant workers who used to be "legal" became "illegal"
—
Counter Punch: The Bracero Program: 1942-1964
---
Rise of For Profit Immigrant Detention Centers
—
Modern Convict Leasing
Convict Leasing

"After the Civil War, slavery persisted in the form of convict leasing, a system in which Southern states leased prisoners to private railways, mines, and large plantations. While states profited, prisoners earned no pay and faced inhumane, dangerous, and often deadly work conditions. Thousands of black people were forced into what authors have termed "slavery by another name" until the 1930s." Equal Justice Initiative

Reformers abolished convict leasing in 20th-century Progressive Era

The last state to abolish was Alabama in 1927

Prison "slave" labor continued in different forms

Up to the 1970s

Texas: segregated prisoners picking cotton for free
Mississippi, Louisiana, other Southern States had forced agriculture programs

ALEC, PIECIP, and Prison-Industries Acts (1979)

American Legislative Exchange Council (ALEC)

Lobbied firm to focus on opening up private prison labor for profit

"ALEC helped pioneer some of the toughest sentencing laws on the books today, like mandatory minimums for non-violent drug offenders, "three strikes" laws, and "truth in sentencing" laws." The Nation The Hidden History of ALEC and Prison Labor

Prison Industry Enhancement Certification Program (PIECP or PIE)

Legalized the transportation of prison-made goods across state lines
Allows prison inmates to earn market wages in private sector jobs that can go towards tax deductions, victim compensation, family support, and room and board
Significantly increased prison labor participation in private sector

Increasing the desire for private prisons

Prison Industries Acts

State legislations promoted by ALEC to increase private prison labor

For profit prison lobbyists began to lobby other policies over next decades

War on Drugs, longer sentencing legislation (mandatory minimums, 3 strikes, Truth in Sentencing), numerous crime bills, Broken Windows Policing, Stop and Frisk, Immigration policies, criminalization of black people and immigrants, etc.
ALEC clip from Netflix documentary "13th
—
Rise of Private For Profit Prisons
Begin in the 1980s under Reagan and Bush Sr.

War on Drugs drastically increased the need for more prisons
Reached its height in the 1990s under Clinton
Obama outlawed private prisons but was overturned by Trump

One of the fastest growing industries today despite crime rates decreasing

6% of state prisons, 16% of federal prisons and many local prisons are owned by for-profit companies
Between 1980-1994 alone, profits went up from $392 million to $1.31 billion

Lobbyists influence legislation and judicial systems to increase profit by advocating for:

Passage in 13 states of the "three strikes" law made it necessary to build 20 new federal prisons
The passage of laws that require minimum sentencing, without regard for circumstances
Jailing persons convicted of non-violent crimes
Long prison sentences for possession of microscopic quantities of illegal drugs
Stopping bail reform

37 states legalized contracting prison labor by private corporations inside state prisons

companies include IBM, Boeing, Motorola, Microsoft, AT&T, Wireless, Texas Instrument, Dell, Compaq, Honeywell, Hewlett-Packard, Nortel, Lucent Technologies, 3Com, Intel, Northern Telecom, TWA, Nordstrom's, Revlon, Macy's, Pierre Cardin, Target Stores, and many more

Many companies are reducing or closing down factories and moving operations to prisons

Privately-run prisons pay much less for their labor (.17-.50 cents and hour)

As little as 17 cents per hour for a maximum of six hours a day, the equivalent of $20 per month.
The highest-paying private prison is CCA in Tennessee, where prisoners receive 50 cents per hour

Conditions in private run prisons are often much worst

High rates of sexual, abuse, neglect, violence, death, etc.
Less guards and training, lack of medical care, lack of sanitation, etc.
High incentive to cut safety and health to save money

Due to recent immigrant farm worker crackdowns

States are leasing prisoners to farms
Arizona, Idaho, and Washington
"private contracting of prisoners for work fosters incentives to lock people up" Vicky Peláez – Global Research
—
Immigration Detention
Immigration detention

Practice of incarcerating immigrants while they await for their immigration hearings
The U.S. immigration court system is facing a backlog of 850,000 cases

Fewer than 450 judges nationwide to handle them

Wait can take months to years before trial
—
"Did you know that under Obama there was a pilot project called the Family Case Management Program? Instead of detaining those seeking asylum, they assigned them case managers to guide them through the complex process. The rate of them showing up for their hearings in that program? 99%, according to ICE's own statistics. Trump claims that over 90% of them don't show up at the hearings and that's why they have to put them in jail and take their kids away. Trump ended the FCMP in June 2017. He did away with the perfect solution, which should have been expanded to cover all detainees. Oh, and the cost of that program was only 1/10th the cost of detaining them." Ed Brayton
Further Readings
—
—
The Atlantic: Why It's Immigrants Who Pack Your Meat
—
The Guardian: Immigration panic: how the west fell for manufactured rage
We are seeing a new red scare, except this time the enemy isn't communists; it's immigrants. The US Immigration Enforcement and Border Patrol raids, grabbing mothers on the streets and hustling them into government vans in front of their screaming daughters, are reminiscent of the Palmer Raids in 1919 and 1920, when hundreds of suspected leftists who were foreign, or looked or sounded foreign, were rounded up and deported. Obama was better in his language than Trump, but not much better in his policies. He was called the "deporter in chief" by immigrant advocates because of his record of forcibly removing 3 million people without proper papers – a far higher number than Bill Clinton or George W Bush had removed. Obama expended little serious political capital to make life easier for the undocumented during his eight years in office, pleading political gridlock under a Tea Party-controlled Congress, although he did sign executive orders protecting the Dreamers in his second term.
What are whites so afraid of? In a 2018 column, the paleoconservative commentator Pat Buchanan pointed out the political ramifications of today's immigration: "In US presidential elections, persons of colour whose roots are in Asia, Africa and Latin America vote 4-1 Democratic, and against the candidates favored by American's [sic] vanishing white majority." Then he painted a picture of the looming apocalypse: "Mass immigration means an America in 2050 with no core majority, made up of minorities of every race, colour, religion and culture on earth, a continent-wide replica of the wonderful diversity we see today in the UN General Assembly."
Today, these jeremiads against migrants are given vent full-throated on Fox News. The Fox anchors claim they are not anti-immigrant; they just want immigrants to come lawfully. The commentator Tomi Lahren often tweets imprecations at immigrants: "We are indeed a nation of immigrants. We are also a nation of laws. Respect our laws and we welcome you. If not, bye."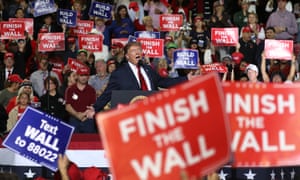 An amateur genealogist named Jennifer Mendelsohn dug up a 1917 court case featuring Lahren's great-great-grandfather, a Russian immigrant named Constantin Dietrich. He was indicted on two counts of "wilfully, unlawfully, and knowingly" lying about a naturalisation proceeding and forging a naturalisation document "with a knife or steel eraser or other instrument unknown to the Grand Jurors". He had failed to file his application in time, so he forged it to make it appear that it had been executed two years earlier.
"Migrant memoirs and other documents are full of examples of people who lied," points out Hasia Diner, a professor of American Jewish history at New York University. "They lied about their ages, they lied about their occupations. The word went through immigrant ships and stations and ports of embarkation, to say that one had a particular skill. People lied to leave Europe, because they could be liable for military conscription."
The most notorious immigrant hater in the Trump administration is his adviser Stephen Miller, who grew up Jewish in California. Miller's great-grandparents Wolf and Bessie Glotzer were refugees fleeing the pogroms in Belorussia. They came over in 1903, without hindrance of extreme vetting or even an interview with the American embassy, with $8 in their pockets.
"For Miller to say his family came to America 'legally' is simply a ruse," the Jewish Journal pointed out. "There was no illegal immigration at the turn of the century, because all non-Asian immigration was essentially legal until the 1920s. Then, as now, angry voices fought to keep these immigrants out. They organised the Immigration Restriction League, focused on shutting the ports to swarthy Italians and Jews. "The floodgates are open," wrote one anti-immigrant newspaper editor as the eastern European Jews docked in New York. 'The horde of $9.60 steerage slime is being siphoned upon us from Continental mud tanks.' Such sentiments led to the Immigration Quota Act of 1924 – which effectively shut the door to Jewish immigration on the eve of the Holocaust."
As the article notes: "When an American Jew turns on immigrants, there is a whiff of head-scratching hypocrisy, if not something more clinical. It is taking the side of people who, in a historical blink of the eye, would have met your own great-grandparents at the docks with stones and spitballs."
Miller's own uncle, David Glosser, posted a Facebook note: "My nephew and I must both reflect long and hard on one awful truth. If in the early 20th century the USA had built a wall against poor desperate ignorant immigrants of a different religion, like the Glossers, all of us would have gone up the crematoria chimneys with the other 6 million kinsmen whom we can never know.'
Fear of migrants earns politicians votes. Fear of migrants sells. Fox ratings have never been higher. The Springer newspapers in Germany, the Berlusconi papers in Italy and the Sun and Daily Mail in the UK are flourishing, feeding their readers a daily diet of xenophobia.
But the greatest facilitator of race-hatred against refugees isn't a tabloid; it's Facebook. Researchers at the University of Warwick recently studied every anti-refugee attack – 3,335, over two years – in Germany. They found that among the strongest predictors of the attacks was whether the attackers are on Facebook. The social network aids the dissemination of rumours, such as that all refugees are welfare cheats or rapists; and, unmediated by gatekeepers or editors, the rumours spread, and ordinary people are roused to violence. Wherever Facebook usage rose to one standard deviation above normal, the researchers found, attacks on refugees increased by 50%. When there were internet outages in areas with high Facebook usage, the attacks dropped significantly.
The conversation about immigrants in America, too, is approaching incitement to genocide. Not just restraining or detaining the undocumented, but murdering them en masse. Virgil Peck, a Kansas state assemblyman, offered a solution to America's immigration problem in the legislature during a 2011 committee meeting on shooting wild hogs from helicopters: "If shooting these immigrating feral hogs works, maybe we have found a [solution] to our illegal immigration problem." He later said that he'd been joking, that he was just speaking like "a south-east Kansas person".
These comments were mirrored in February 2013 by a conservative radio show host and former US Navy Seal named Carl Higbie. "What's so wrong with wanting to put up a fence and saying: 'Hey, everybody with a gun, if you want to go shoot people coming across our border illegally, you can do it fo' free'?" Higbie said on his radio show, Sound of Freedom. "And you can do it on your own, and you'll be under the command of the, you know, National Guard unit or a Border Patrol. I think stick a fence six feet high with signs on it in both English and Spanish and it says, 'If you cross this border, this is the American border, you cross it, we're going to shoot you' … You cross my border, I will shoot you in the face. I will go down there. I'll volunteer to go down there and stand on that border for, I don't know, a week or so at a time, and that'll be my civil duty. I'll volunteer to do it."
What happened to this homicidal, hate-filled man? Four years later, Donald Trump appointed him to be head of external relations for AmeriCorps, the national volunteer service programme. After the comments came out in the wider media, he resigned.
In February 2018, the US Citizenship and Immigration Services (USCIS) removed the phrase "nation of immigrants" from its mission statement. It will no longer secure "America's promise as a nation of immigrants"; it will now merely "administer the nation's lawful immigration system". This was met with wide applause from anti-immigrant groups like Fair and Numbers USA. The Peruvian-born then head of USCIS, Lee Cissna, explained the change: that the agency now exists "to ensure people who are eligible for immigration benefits receive them, and those who are not eligible – either because they don't qualify or because they attempt to qualify by fraud – don't receive them, and those who would do us harm are not granted immigration benefits". In other words, a sort of immigrant monitor, ever on the alert for criminals, terrorists, rapists, malingerers, deadbeats, cheats.
Even if they are observed more in the breach, these official catchphrases such as "nation of immigrants" mean something: what the country's ideals are, what it aspires to. In changing the phrasing, USCIS removed even that aspirational ideal. It announced in no uncertain terms its idea of America: a nation of immigrant-haters.
Two Indian engineers were having beers on the porch of a bar in Kansas earlier that year. A white navy veteran came up to them. "Where are you from?" he demanded. 'How did you get into this country?' Other people in the bar shooed him off. The questioner came back with a 9mm gun. "Get out of my country!" he yelled, and shot both of them; one of them died. He was 32 and left a wife he'd been married to for just four years. She was waiting for her husband to come home so they could sip chai together in the backyard that unseasonably warm February evening.
Every year, extremists murder people for their views. The Anti-Defamation League noted: "A majority of the 2017 murders were committed by rightwing extremists, primarily white supremacists, as has typically been the case most years. The white supremacist murders included several killings linked to the alt-right as that movement expanded its operations in 2017 from the internet into the physical world – raising the likely possibility of more such violent acts in the future." Between 2008 and 2017, white supremacists accounted for 71% of deaths in terror attacks in the US.
The researcher Lyman Stone has calculated the ancestries of all the people charged with terrorism in America since 2001. More than half – 227 – have "no foreign citizenship, parentage, or identifiable ancestry of any kind". That is, they're Americans, in the generic sense. We have met the enemy, and he is us.
—
As a matter of policy, the US government is separating families who seek asylum in the US by crossing the border illegally.
Dozens of parents are being split from their children each day — the children labeled "unaccompanied minors" and sent to government custody or foster care, the parents labeled criminals and sent to jail.
Between October 1, 2017 and May 31, 2018, at least 2,700 children have been split from their parents. 1,995 of them were separated over the last six weeks of that window — April 18 to May 31 — indicating that at present, an average of 45 children are being taken from their parents each day.
To many critics of the Trump administration, family separation is an unpardonable atrocity. Articles depict children crying themselves to sleep because they don't know where their parents are; one Honduran man killed himself in a detention cell after his child was taken from him.
But the horror can make it hard to wrap your head around the policy.
Family separation isn't sudden, nor is it arbitrary. While the Trump administration claims it's taking extraordinary measures in response to a temporary surge, it is entirely possible this will be the new normal. Here's what you need to know to understand it.
1) How is the government separating families at the border?
To be clear, there is no official Trump policy stating that every family entering the US without papers has to be separated. What there is is a policy that all adults caught crossing into the US illegally are supposed to be criminally prosecuted — and when that happens to a parent, separation is inevitable.
Typically, people apprehended crossing into the US are held in immigration detention and sent before an immigration judge to see if they will be deported as unauthorized immigrants.
But migrants who've been referred for criminal prosecution get sent to a federal jail and brought before a federal judge a few weeks later to see if they'll get prison time. That's where the separation happens — because you can't be kept with your children in federal jail.
According to federal defenders, some Border Patrol agents are lying to families about why and how long they're being separated. A federal defender told the Washington Post's Michael E. Miller that parents were told their children were just being taken away briefly for questioning. Liz Goodwin of the Boston Globe cites a defender saying that in several cases, children were taken "by Border Patrol agents who said they were going to give them a bath. As the hours passed, it dawned on the mothers the kids were not coming back."
Rep. Pramila Jayapal (D-WA), who visited a federal prison where some mothers were being housed on Sunday, recounted stories of women being told by Border Patrol agents that "their 'families would not exist anymore' and that they would 'never see their children again.'"
First-time border crossers don't usually do prison time. After a few weeks in jail awaiting trial, they're usually brought before a judge in mass assembly-line prosecutions (according to Lomi Kriel of the Houston Chronicle, one courtroom in McAllen, Texas, has been hearing 1,000 cases a day in recent weeks) and sentenced, within minutes, to time served — as long as they plead guilty. Michael E. Miller depicted the scene for the Washington Post:
As [the federal defender] consulted with Nicolas-Gaspar, dressed in the same dirt-caked tennis shoes and mud-stained shirt in which he'd been detained, the immigrant in his late 20s began to sob. She told him the best chance he had of seeing his son soon was to plead guilty.

"Culpable," he told the judge when court resumed minutes later. "Culpable. Culpable."
There are also some cases in which immigrant families are being separated after coming to ports of entry and presenting themselves for asylum — thus following US law. It's not clear how often this is happening, though it's definitely not as widespread as separation of families who've crossed illegally. Trump administration officials claim that they only separate families at ports of entry if they are worried about the safety of the child, or if they don't think there's enough evidence that the adult is really the child's legal custodian.
Upon being separated from their parents, children are officially designated "unaccompanied alien children" by the US government — a category that typically describes people under the age of 18 who come to the US without an adult relative arriving with them. Under federal law, unaccompanied alien children are sent into the custody of the Office of Refugee Resettlement (ORR), which is part of the Department of Health and Human Services. The ORR is responsible for identifying and screening the nearest relative or family friend living in the US to whom the child can be released.
2) How many families have been separated at the border?
At least 2,700 — but we don't know how many more.
Lomi Kriel of the Houston Chronicle first reported last fall that families were being separated by Border Patrol after arriving in the Rio Grande Valley in Texas. The New York Times later reported that from October 2017 to April 20, 2018, 700 families were split by the Trump administration. (The Trump administration claims it piloted its "zero-tolerance" prosecution policy in the Rio Grande Valley in summer 2017, which would have led to family separations over that period; Reuters has reported that nearly 1,800 families were separated between October 2016 and February 2018, suggesting that the practice may have been going on for some time.)
In early April, the Department of Justice announced that any migrant referred for illegal entry by DHS officials would be prosecuted. On May 7, DOJ and DHS announced that any migrant caught by Border Patrol agents after crossing illegally would be sent to DOJ — and, therefore, prosecuted.
From April 18 to May 31, Department of Homeland Security officials reported in June, 1,995 children were taken from 1,940 adults.
That might be an undercount. According to DHS officials, this number reflects only the families that have been separated when parents were sent into criminal custody to be prosecuted for illegal entry. That means it doesn't include families who presented themselves for asylum legally by coming to a port of entry — an official border crossing — and were then separated.
It doesn't look like all families apprehended by Border Patrol get separated — or even most of them. According to Border Patrol statistics, 9,485 migrants were apprehended in "family units" in May 2018 — 306 a day — while the CBP statistics on family separations suggest that 93 people were separated from their children or parents a day after the zero-tolerance directive went into effect.
But the pace may be picking up. Federal defenders in McAllen counted 421 parents coming into court between May 21 and June 5 — and that represents just one Border Patrol sector, though admittedly the highest-traffic one for family crossings. (Many of those parents could have been apprehended and split from their children during the May 7-21 period and counted in the Customs and Border Protection stats.)
3) Is the policy of separating families new?
Yes. But it's building on an existing system, and attention to family separation has brought more awareness to problems with that system that have been going on for some time.
For the past several years, a growing number of people coming into the US without papers have been Central Americans — often families, and often seeking asylum. Asylum seekers and families are both accorded particular protections in US and international law, which make it impossible for the government to simply send them back. Those protections also put strict limits on the length of time, and conditions, in which children can be kept in immigration detention.
When the Obama administration attempted to respond to the "crisis" of families and unaccompanied children crossing the border in summer 2014, it put hundreds of families in immigration detention — a practice that had basically ended several years before. But federal courts stopped the administration from holding families for months without justifying the decision to keep them in detention. So most families ended up getting released while their cases were pending — which immigration hawks have derided as "catch and release." In some cases, they disappeared into the US rather than showing up for their court dates.
The Trump administration has stepped up detention of asylum seekers (and immigrants, period). But because there are such strict limits on keeping children in immigration detention, it's had to release most of the families it's caught.
The government's solution has been to prosecute larger numbers of immigrants for illegal entry — including, in a break from previous administrations, large numbers of asylum seekers. That allows the Trump administration to ship children off to ORR, rather than keeping them in immigration detention.
4) What happens to the children?
In theory, unaccompanied immigrant children are sent to ORR within 72 hours of being apprehended. They're kept in government facilities, or short-term foster care, for days or weeks while ORR officials try to identify the nearest relative in the US who can take the child in while his immigration case is being resolved.
But the system for dealing with unaccompanied immigrant children was already overwhelmed, if not outright broken.
ORR facilities were already 95 percent full as of June 7; 11,000 children are being held. (Remember, most of these are probably children who arrived in the US without their parents.) According to the New York Times, the government "has reserved an additional 1,218 beds in various places for migrant children, including some at military bases."
The agency has been overloaded for years; its backlog in 2014 precipitated the child migrant "crisis," when Border Patrol agents ended up having to care for kids for days. An American Civil Liberties Union report released in May 2018 documented hundreds of claims of "verbal, physical, and sexual abuse" of unaccompanied children by Border Patrol.
There are questions about how carefully ORR vets the sponsors to whom it ultimately releases children. A PBS Frontline investigation found cases of teenagers getting released to labor traffickers by ORR. The agency told Congress in April that of 7,000 children it attempted to contact in fall 2017, 1,475 could not be contacted — leading to allegations that the government "lost" children, or that they'd been handed over to traffickers.
For the most part, though, it's probable that the families ORR was unable to contact made the deliberate decision to go off the map. People who came to the US as unaccompanied children were usually teenagers who had close relatives here to reunite with. In 2014-'15, according to an Office of the Inspector General report, 60 percent of unaccompanied children were released to their parents; 99 percent were released to relatives or close friends. (The other 1 percent were put in long-term foster care.)
That isn't true of children who come to the US with their parents — children who don't have to be old enough to make the journey on their own — and are then separated from them. ORR isn't used to changing diapers.
In May, according to the New York Times, the government put out a request for proposals for "shelter care providers, including group homes and transitional foster care," to house children separated from parents. One organization coordinating placements is placing children with foster families in Michigan and Maryland — and planning to expand to several other states.
Some of these foster families have experience fostering unaccompanied children. But they're not used to children who've just been separated from their parents.
5) Are families being reunited?
Some have been. But the government is sending very mixed signals about how families can be reunited — and whether the Trump administration is even trying to make that happen at all.
In an ACLU lawsuit over the separation of families in immigration detention, a DOJ official told the judge that "once a parent is in ICE [Immigration and Customs Enforcement] custody and the child is taken into the Health and Human Services system, the government does not try to reunite them, and instead attempts to place the child with another relative in the United States — if the child has one."
That isn't what ICE and DHS say. They claim that once parents have finished their criminal sentences for illegal entry or reentry, they can be reunited with their children in civil immigration detention while they pursue their asylum case.
They don't appear to have a system to bring families back together. 
One flyer given to parents in Texas offered a number to call to locate children. But the number was wrong: Instead of being a number for ORR, it was an ICE tip line. (The flyers had to be corrected in pen.) And even if a parent can call ORR and ORR can identify the child, they might not be able to call the parent back — because immigrants in detention don't have phone access. (Federal judges sentencing immigrants have urged the government to make sure that they have access to phones so they can relocate their kids.)
The plaintiffs in the ACLU's family-separation lawsuit are one woman separated from her child for eight months after she presented herself for asylum at a port of entry, and another woman who was sentenced to a brief jail term for illegal entry but couldn't be reunited with her child for months after her release back to DHS custody.
Some parents are being deported without their children. And some small children, according to advocates in Central America, are getting deported without their parents.
6) Why does Trump say there's a "Democratic law" requiring families to be separated?
President Trump has responded to criticisms of family separation by claiming that a "Democratic law" requires him to do it, and that if Congress doesn't like it, they can change the law.
This is not true. There is no law that requires immigrant families to be separated. The decision to charge everyone crossing the border with illegal entry — and the decision to charge asylum seekers in criminal court rather than waiting to see if they qualify for asylum — are both decisions the Trump administration has made.
Other administration officials back up Trump by pointing to the laws that give extra protections to families, unaccompanied children, and asylum seekers. The administration has been asking Congress to change these laws since it came into office, and has blamed them for stopping Trump from securing the border the way he'd like. (Those aren't "Democratic laws" either; the law addressing unaccompanied children was passed overwhelmingly in 2008 and signed by George W. Bush, while the restriction on detaining families is a result of federal litigation.)
In that context, the law isn't forcing Trump to separate families; it's keeping Trump from doing what he'd perhaps really like to do, which is simply sending families back or keeping them in detention together, and so he has had to resort to plan B.
7) Does family separation deter people from coming illegally, or coming at all?
Some administration officials say they're prosecuting immigrants (and separating families) for a simple reason: They want to stop people from coming into the US illegally between ports of entry. "You have an option to go to a port of entry and not illegally cross into our country," Homeland Security Secretary Kirstjen Nielsen told a Senate committee last month.
It sounds like common sense — and it allows the administration to avoid awkward legal or moral questions about trying to keep out people fleeing persecution.
But there isn't evidence that strategy will work. In early May, rolling out the zero-tolerance policy, the Trump administration claimed that a pilot of the program along one sector of the border had reduced border crossings in that sector by 64 percent — but failed to produce numbers to back up that claim and instead produced numbers about something else.
Furthermore, the administration sends mixed signals about whether it actually wants people to use ports of entry to seek asylum legally.
Some asylum seekers have been separated from their children at ports of entry, though advocates don't believe it's happening systematically. The Trump administration has promised to prosecute anyone who submits a "fraudulent" asylum claim — and Attorney General Jeff Sessions has made it clear that he suspects many, if not most, asylum claims are fraudulent.
Meanwhile, at several ports of entry, asylum seekers are being told there's no room for them and that they'll have to come back another time. In at least one case, asylum seekers were physically prevented from stepping on US soil — which would have given them the legal right to seek asylum at the port of entry.
The statistics the Trump administration uses to back up the idea that there's a "surge" since last year sometimes count both people getting caught by Border Patrol between ports of entry and those presenting themselves without papers at ports of entry for asylum. The implication is that the current crackdown will reduce both — implying that one point of the policy is to stop families from trying to enter the US to seek asylum, period.
8) How is family separation legal?
The Trump administration puts it bluntly: Criminal defendants don't have a right to have their children with them in jail.
The question is whether the Trump administration has the legal authority to put asylum-seeking parents in jail awaiting trial to begin with, knowing they're splitting them from their children.
Human rights organizations, including the United Nations, have argued that it violates international law to prosecute asylum seekers criminally. But no administration has agreed with that interpretation; the Obama administration prosecuted some asylum seekers too, just not as often.
Federal courts have, however, ruled that it's illegal to keep an immigrant in detention in the hopes of deterring others, instead of making an individual assessment about whether that immigrant needs to be detained.
That might pave the way for advocates to fight back against family separation — or, at least, to force the government to start helping families get reunited after the parents have been sentenced.
The ACLU won an early victory in its case in June: The federal government asked the judge to throw out the case, and the judge refused. In his ruling, he made it clear he believed that if the allegations against the administration were true, they might very well be unconstitutional — violating family integrity, which some courts have found is implicitly part of the Fifth Amendment's guarantee of "liberty" without due process of law.
This doesn't mean that the case is definitely going to succeed, though the tea leaves are favorable. And, of course, any opinion will be appealed — and will likely go to the Supreme Court unless something else happens to change the policy before then.
Even if the ACLU does succeed, it won't stop families from being separated at the border. The lawsuit argues that it's unconstitutional for parents who are in immigration detention to be separated from their children — but not that it's unconstitutional to charge parents with illegal entry and take them into separate criminal court.
A victory would merely obligate the federal government to reunite parents with their children once they've served their (brief) time for illegal entry. But whether the government will actually be able to do that is another question. And it's certainly less preferable, for families, than not being separated at all.
9) How long will this last?
The Trump administration presents its crackdown as a temporary response to a temporary "surge" of people crossing the border illegally. But the "surge" is simply a return to normal levels of the past several years after a brief dip last year. It would be foolish to assume that the administration will be satisfied with border apprehension levels in a few months, and wind down the aggressive tactics it's started to use.
If we had a different president running a different White House, the outrage that family separation has generated would probably make it more likely that the policy would be quietly ended or at least curbed. Not only is it galvanizing progressives, but some conservatives — including talk show host Hugh Hewitt and evangelical leader Samuel Rodriguez— have voiced concerns for the children.
But this administration very rarely backs down from something because people are mad about it — often, the president takes that as an indication he's doing something right.
It's possible the administration simply won't have the resources to keep this many people in detention for this long — it's already running out of space in ICE detention — or to keep prosecuting more and more people for a crime that already overwhelms federal dockets. But it's also possible that it will simply burn through the money it has and demand Congress give it more, in the name of protecting the US from an invasion of illegality.
It is extremely unlikely that Congress is going to pass a law that stops the administration from separating families at the border. Democrats are scrambling to propose bills to limit prosecution and separation, but the issue isn't even inspiring the bipartisan momentum that Trump's decision to end the Deferred Action for Childhood Arrivals (DACA) program last fall did.
Indefinite family separation is almost certainly going to overwhelm the already precarious system for dealing with migrant children. Border Patrol and ORR aren't going to get the resources they need to address the new jobs they're being asked to take on by treating children separated from their parents as "unaccompanied" children. But the public and policymakers never paid much attention to that part of the immigration system anyway.
When it first became clear that the Trump administration was engaging in wide-scale family separation, White House Chief of Staff John Kelly waved off questions about the policy by saying that children would be sent to "foster care or whatever." The vagueness and inaccuracy were telling.
The administration knows it is separating families. It does not appear to believe it's its job to reunite them.
—
—
—
Fox News' Outrageous Coverage of Family Separartions
—
History of US Child-Snatching
Domestic Slave Trade (Second Middle Passage)

Families were broken up and sold, never to see each other again, for profit
Over one million enslaved people were separated and sold
To justify their brutality, slaveholders used the perverse reasoning, articulated by Thomas Jefferson in the 1780s, that slaves were incapable of expressing sentiment or love

Apprenticeship Laws

In 1865 and 1866, Southern states passed "apprenticeship laws" that were part of the region's Black Codes meant to restrict the rights of the newly freed.
States had mandatory youth apprenticeship programs or used these programs as punishment for things like vagrancy violations which essentially enslaved black children
These children were often forced to work for their former owners for free

Native American Boarding Schools

Starting in 1879, tens of thousands of Natives required to leave their families to attend boarding schools
Richard Pratt, an Army officer who founded the first one, the Carlisle Indian Industrial School, in Pennsylvania, summarized his philosophy this way: "A great general has said that the only good Indian is a dead one. In a sense, I agree with the sentiment, but only in this: that all the Indian there is in the race should be dead." He declared, "Kill the Indian in him, and save the man."

Native American Adoption Program

In the 1950s the federal government instituted an adoption program.
Native Americans whose parenting practices were perceived to breach white norms or whose conduct was seen as suspicious had their children taken away from them and handed over to white families.
People who refused to give up their cultural traditions were particularly vulnerable to losing their kids.
Sketch of slave auction
Pupils at Carlisle Indian Industrial School, Pennsylvania (c. 1900)
—
Blarb: America's Dirty War on Immigrant Children
President Trump is right about one thing: there is an emergency; indeed we would call it a humanitarian catastrophe at the US southern border. It is also a demographic, political, and moral catastrophe. However, the chaotic "solutions" devised by former Attorney General Sessions and embraced by US Immigration and Customs Enforcement (ICE) and Homeland Security has brought us ever deeper into the unthinkable, Primo Levi's "Grey Zone."
Nine months after a federal judge ordered the Trump administration to reunite thousands of immigrant children taken from their parents at the border, the whereabouts of thousands of children remains unresolved. Some 15,000 migrant children are in government detention. That figure is growing by the day as the number of migrant families crossing southern border reached an 11-year high this February with "unauthorized entries nearly double what they were a year ago." The most recent Border Patrol data shows that 76,103 migrants were apprehended at the border — two thirds more than during the prior month. More than 40,000 were families travelling together. Children and newborns continue to be taken from their parents even as the Administration claims to have rescinded the order to forcibly separate migrant families.
America's littlest desaparecidos, some of them still in diapers, crying inconsolably, begging and screaming for their mothers, wetting their beds, became so traumatized that they stopped speaking to their government-supplied caretakers. These motherless children began to give up and move inside their little selves, eventually accommodating to a cruel new world, bereft of tenderness and abandoned to caretaker strangers who were not allowed to touch them, lest they be accused of physical or sexual assault. Months later we have learned that many of these missing children will never be reunited with their parents. It is possible that some of these separated children will fill the emptiness of kindly American families seeking to foster or to adopt them. States have different laws on foster care and on adoption, and the judges who will decide the outcome often due so by sealing the case.
The chaos of parent-child separations — the missing records, missing parents, and missing children — echoes other historical traumas in the history of childhood in the United States: African slavery, for one, US government-run Indian boarding schools for another. The underlying rationale behind these government policies is that white, wealthy, and middle-class parents are deemed as more able, more intelligent, and more worthy than the migrant children's parents who risked their lives to protect their children. Here lies the foundation for a dirty war against Latino migrants fleeing violence and extreme poverty to risk their lives to save their children.
These events bring to mind aspects of Argentina's Dirty War during the military dictatorship when parents and their children, including infants, were confiscated from suspected "radicals" who were arrested and interrogated (sometimes to the death) as alien enemies to the neo-fascist order. During the Dirty War (1976-1983) some 500 infants and children were separated from their parents and given to right wing military families and their friends who could raise them as good Christian fascists. When democracy returned to the country in 1984 the biological grandmothers, led by the famous Abuelas de Plaza de Mayo, in Buenos Aires sought the help of Professor Mary-Clare King, a UC Berkeley geneticist (now at the University of Washington, Seattle) to set up a Grandparents Index, and apply DNA matching to reunite them with their grandchildren.
The use of DNA to identify the Argentine children who had been separated many years earlier by Argentina's state-sponsored terror and returned to their natural parents and grandparents is reminiscent of the Trump administration's scrambled attempt to meet a federal judge's order to reunite thousands of children and parents who had been forcibly separated after crossing the border in search of asylum. The administration was forced to admit it had no records to link several hundred children who had been separated from their parents. Alex Azar, the US Secretary of Health and Human Services, proposed to use DNA to match separated children to their parents. But by this time the parents of some 200 separated children had already been deported to Central America. The DNA detour was a diversion that led to nothing more than the "Wow!" exclaimed by Dr. Azar in response to the many ordinary Americans who had signed up to help in the DNA reunifications.
The Argentine Dirty War is an extreme example, but it began with a declaration of a state of emergency by Mrs. Perón in November 1974 who was leading a civilian government that was besieged by rampant inflation, corruption, and violence by university students, unions, and leftist organizations. She gave the military a free hand, and General Videla responded with his Proceso — the violent junta-led system of torture and extrajudicial murder — which dissidents renamed "the Dirty War." The majority of people who were disappeared and killed by the military state were young people. The Dirty War was primarily a war against youth and young adults who were not seen as citizens but rather as dangerous activists and dissidents — "aliens." The word "animals" was also applied to them.
While United States is in no imminent danger of becoming a dictatorship, the totalitarian tendencies of an increasingly authoritarian President is worrisome. The US rendition of dirty war is not a war against internal aliens, as in Argentina, but a dirty war against migrants and refugees seeking asylum. The President's attempt to declare a state of emergency at the southern border is politically and morally perverse.
The real emergency is from the other side of the southern borderland. Mass migrations of desperate asylum seekers coming mostly from the Northern Triangle — El Salvador, Guatemala, and Honduras — are fleeing astronomical homicide rates. And yet, this political and economic instability did not arise in a vacuum. It is the legacy of decades of US intervention and exploitation of what used to be called the "banana republics," run by ruthless dictators, supported by US foreign policies since the mid-20th century. The result was revolutions, massacres, and ethnocides — "small wars and invisible genocides."
The real emergency is the miserable deaths in the desert of thousands of Latino migrants forced to take extreme risks to escape poverty, violence, and terror at home. Some migrants sent their older children alone praying that the United States is still the land of open arms. But the arms that greeted them carried automatic military rifles.
At the southern border, an archaeology of misery and death is being excavated. Left behind are the remnants of backpacks, fragments of letters, photos, Bibles. Human remains are scattered across the divide. Next to sunbaked human bones are bits and pieces of clothing, a soiled pair of shorts, a T-shirts in shreds, a sandal, discovered and collected by forensic anthropologists. Thanks to their ghastly work we know the so-called terrorists and rapists of Trump's imaginary died of thirst, of heat stroke, of hypothermia, of rattlesnake bites, of vultures preying on moribund bodies.
The desolate and silent deaths at the border are manufactured by an immigration policy of deterrence by death, a barbaric approach that purposefully channels ever more desperate migrants to cross the most forbidden areas of extreme danger and high risk. For two decades this policy has turned the rugged terrain of southern Arizona and Texas into a killing field. It is an early 21st century adaptation of the Roman damnatio ad bestias ("condemnation to beasts"), a form of capital punishment in which the condemned was executed by wild animals. The US "deterrence strategy" to make the border impassable was first outlined in a July 1994 planning document: "Border Patrol Strategic Plan: 1994 and Beyond." This document is heartbreaking, and constitutes what the United Nations Office of Drugs and Crime (UNODC) would declare a crime against humanity.
A longer wall at the southern border with Mexico is yesterday's answer to yesterday's problem. By 2017 the undocumented population from Mexico fell by 400,000 for the first time in the last half-century. Mexican migrants constitute less than half all undocumented immigrants in the United States. Over the last seven years, more undocumented people have entered the United States — by a ratio of nearly two to one — via airplane and other legitimate ports of entry than as "entries without inspection," or crossing undetected via the border.
As cross-border migration from Mexico declined in 2012, Central Americans began their exodus to the United States. From 2016 to 2018, the number of families from Honduras and Guatemala apprehended at the southern border almost doubled, rising from 23,067 to 50,401 for family units from Guatemala, and from 20,226 to 39,439 for Honduras during the same period. Migration from El Salvador tripled between 2013 and 2016, with more than 27,000 family units and 17,500 unaccompanied children apprehended at the US Southern Border in 2016. Overall the number of families seeking refuge shot up again, with Border Patrol agents detaining 136,150 children and parents during the first five months of this fiscal year "compared with 107,212 during all of fiscal 2018."
There are many reasons for the rapid kinetic expansion of migrants fleeing from the Northern Triangle. In Guatemala, the source of most recent border crossers, environmental malfeasance and land tenure clashes in the Western highlands, engenders violence. Furthermore, depressed prices in global markets for Guatemalan commodities are pushing farmers northward. Climate change and severe drought in El Salvador has resulted in food insecurity for millions, while deforestation has left Honduras more vulnerable to Hurricanes. Hurricane Mitch left more than 11,000 dead and displaced more than 2.5 million Hondurans in 1998 before governments or the media understood the dangers of global warming. According to a study by Brown University School of Medicine, nearly a half-million adults age fifteen or older living in Honduras experienced post-traumatic stress disorder in the wake of Hurricane Mitch. It was then that Hondurans first migrated in significant numbers to the United States.
But above all, war and terror are behind the humanitarian catastrophe. The United States has a long history of involvement in the dirty wars south of the border. John Chatsworth's research enumerates 41 occasions of United States-led regime change in Latin America and the Caribbean between 1898 and 2004.  As Jeffrey Sachs has noted, "violent, extra-constitutional overthrows of Latin American governments by the United States through a variety of means, including wars, coups, assassinations, electoral manipulation, acts of provocation" has led to a giant humanitarian crisis.
State terrorism in Central America killed more than 200,000 civilians in Guatemala and more than 75,000 in El Salvador in recent decades. Likewise what is driving the most recent cycle of Honduran migrants across the US border is the residue of the violent military coup in 2009 that overthrew Honduras' democratically elected President Manuel Zelaya. The coup was financially supported by the US Department of State.
In each of these countries the institutions of society — including schooling, healthcare and the rule of law — has been decimated. Nothing about the so-called push-pull causes of Central American migrations competes with the decades of unending civil wars, drug wars, death squads, and military coups — most, if not all, initiated or supported by the United States.
As a young man for Central America put it, "we are here because you were there."
The current US administration's fabricated hysteria about brown terrorists, gangsters, rapists, and drug addicts using small children as human shields is cynical theater. In the coliseum of sadism that our immigration policy has become, desperate migrants are thrown to the lions for the insatiable rapaciousness of the professional haters.
Trump is right — there is a crisis at the border. But it is a humanitarian crisis. Medieval walls and cages are inimical to a humanitarian response.
Zero Tolerance / Zero Competence / Zero Transparency
As families continue to arrive at the southern border seeking mercy and shelter, they find chaos, cruelty, and incompetence in the name of the administration's policy of "Zero Tolerance." In fact, there was no blueprint, no action plan, and no thought given to implementing the administration's decision. Zero Tolerance was the brainchild of former Attorney General Jeff Sessions, famously dubbed a "Dumb Southerner" by his boss, President Donald Trump. Both men are avid practitioners of race baiting, but Trump envisions himself as a self-made, sophisticated global corporate capitalist, whereas Jeff Sessions is nothing more than a "white cracker"  — a cantankerous Southerner who still grieves "the night they drove old Dixie down."
Sessions described brown brothers and sisters arriving from across the border as inhuman aliens, a position that echoes his lifelong fury at the civil rights movement for our African American citizens. Sessions' dedication to racial supremacy goes back to his years as Alabama's attorney general, when he was known for demeaning his Black associates as "boys" and his deep hostility to civil rights workers. He perfected the art of harassing black voters and oversaw the executions of mentally and cognitively disabled people. In a move of Pharaohic cruelty, Sessions claimed that parents who fled to the US with their children "were scarcely better than human smugglers secreting contraband. 'If you are smuggling a child, then we will prosecute you,' he said. 'That child will be separated from you as required by law.'"
But Sessions was likely more a two-bit player: he wanted to prove his stuff by suggesting a plan, if not a coherent policy that he knew would resonate deeply in the reptilian brain of his boss. The President's atavistic war cries — "animals" invading the country — struck a powerful cord with his adoring, jingoistic followers. In dehumanizing the poorest and most vulnerable among us, the President revealed a total gap in compassion, once a core American value ("There but by the grace of God go I.").
The administration's Zero Compassion policy was in plain sight again in the sinister semiotics "I REALLY DON'T CARE. DO U?" logo scribbled on the First Lady's jacket — no matter to whom it was addressed: to the President, the news media, or to the confiscated and caged children. Her attempts at conversation with the children were robotic and banal. "I'm here to learn about your facility," Melania Trump said as she received a briefing about the work of Upbringing the New Hope Children's Shelter. She asked the directors how she could "help these children be reunited with their families as quickly as possible." Rogelio De La Cerda Jr., the shelter's program director, told the First Lady not to worry as the separated children were "in a safe environment, free from abuse." We have heard nothing more on the topic from the First Lady who soon after left for an African safari — effortlessly transitioning from petting caged children to petting caged animals.
Last summer a New York Times headline announced that "Four Military Bases Prepare to Hold 20,000 Children." This is the ghost yet to come. The new military bases were for a new generation of child migrants, not for the "lost generation" of children who may never be reunited with their parents and are being kept in a hodge-podge of detention centers, abandoned buildings, and tent cities furnished with cages but no children's books. Trump's mouthpiece, Fox news, referred to cages as if they were a normal way to house children. The right-wing media suggested that "hygiene" was the most important concern, and that cages allowed custodians to clean them with hoses. Meanwhile dozens of adult migrants and young children faced acute medical emergencies. For millions of Americans, the hullabaloo about containing brown migrant children and youth in cages was much ado about nothing. It was a simple case of their President fulfilling promises to his anti-immigration white constituency.
Soon enough the children in cages begin to smell like all caged animals: proof, for him and his followers, that "shit-hole" nations south of the border were sending their garbage, their refuse. Meanwhile, Trump, a famed germophobe, washed his hands of any responsibility. He declared, "Any deaths of children or others at the Border are strictly the fault of the Democrats and their pathetic immigration policies that allow people to make the long trek thinking they can enter our country illegally. They can't. If we had a Wall, they wouldn't even try!"
This is an unambiguous example of a grim truth — that words can kill. The confiscation of children is necessary, the administration claims, for their own safety. The primal cries of babies and toddlers begging for their mamas and papas has kept a great many Americans awake at night, even as professional hate-mongers like Ann Coulter warn President Trump not to be fooled by child actors. We are told that these children are being cared for in so-called "tender age" shelters before being transferred to foster care homes, and from there to upright families eager to resocialize them into "real" Americans.
With Zero Transparency, the devils-in-the-details are coming out in slow, harrowing detail. In the immigrant camps rape and sexual abuse was rampant. Children and youth were handcuffed, assaulted, and drugged with powerful antipsychotics and sedatives. According to data from the US Department of Health and Human Services, "178 of the complaints were against staff at the shelters — in particular, youth-care workers who escort the children everywhere they go. The complaints range from inappropriate romantic relationships between children and adults, to touching genitals, to watching children shower."
The purposeful use of children to punish the parents is not new. Violently separating children from parents, caging children, abusing them, mocking them, placing them with families sympathetic to the "regime" are all signature moves of dirty wars past and present.
While the specter of fascism — chants of "Jews will not replace us," spikes in hate crimes, the return of anti-Semitism to broad daylight — has been rightly registered, it is the tactics of state terrorism perfected in dirty wars south of the border that most resemble the current dirty war on immigrant children. The danger we are facing in America today is not a Holocaust, but rather a 21st century version of the dirty wars Argentina, Brazil, and Chile experienced in the 1970s–1980s. We know, because he has told us so many times, that President Trump admires strength and power, especially "macho men." We could laugh this off, but it would be a terrible mistake. What is happening in front of our eyes is a vulnerable democracy entering stage 4 cancer, as we incrementally move toward a dictatorship by election rather than by a coup d'état.
The pseudo-terrorist tactics of the current US administration are veering at dizzying speed into those of the Argentine Dirty War, of General Videla's Proceso. Approximately thirty percent of the dissidents disappeared in the Proceso were women. Some were abducted with their small children. In perhaps three percent of the abductions, women were pregnant, or became so while in detention, usually through rape by guards and torturers. Pregnant prisoners were kept alive until they'd given birth. "The regime's depravity reached its outer limit with pregnant detainees," Marguerite Feitlowitz, then a Harvard professor, wrote in her groundbreaking study of the Argentine nightmare, A Lexicon of Terror. One former detainee told Feitlowitz, "Our bodies were a source of special fascination. They said my swollen nipples invited the 'prod'" — the electric cattle prod, which was used in torture. "They presented a truly sickening combination — the curiosity of little boys, the intense arousal of twisted men." Sometimes the mothers were able to nurse their newborns, at least sporadically, for a few days, or even weeks, before the babies were taken from them and the mothers were "transferred" — sent to their deaths, in the Dirty War's notorious nomenclature. Baby thefts arose partly from the military's collusion with retrograde sectors of the Catholic Church, which gave its blessing to the transfers of "terrorists," but not to the murder of unborn babies or young children.
Children — whether in the dirty wars of the Northern Triangle, or in our detention camps — always inspire totalitarian fantasies of molding the citizens of the future. The Argentine junta wanted to define and create "authentic Argentines." The children of "terrorists" were seen, Feitlowitz explained, as "seeds of the tree of evil." Perhaps through adoption, those seeds could be replanted in healthy soil. Baby-theft cases provided one small loophole to the amnesty laws: parents who were judged in court to be guilty of having adopted — or "appropriated" — the children of the disappeared while knowing the truth about their origins could be prosecuted.
Until his death, General Videla defended the kidnapping of young dissidents and the confiscation of their infants and young children. He explained: "There was no other alternative [to the disappearances] … It was necessary to eliminate a large group of people who could not be brought to justice nor [openly] shot either." "The women giving birth, who I respect as mothers, were militants who were active in the machine of terror … Many used their unborn children as human shields."
The very same rhetoric against adult migrants using their children "as human shields" has been used by the Trump administration, echoing the words of a Latin American terrorist dictator who was finally convicted of grave humans rights and crimes against humanity.
President Trump was eventually forced by the courts to replace the separation of parents and children with a policy of detaining entire families together. But alas, the legal time limits on the detention of minors led to thousands of children still being kept in tents, cages, and even in old Walmart stores run by a mix of government and private agencies. Chaos remains the shiny coin of the current regime. New York City Mayor Bill de Blasio announced that he had no idea how many children have been taken (by train, bus, and plane) to New York City shelters run by Christian charities sympathetic to the regime. In a moment of moral clarity, three airlines outright refused to host the travel of separated children accompanied by US federal agents. American Airlines took an especially strong position.
The progressive American media has noted parallels between what is happening today with political refugees and traumatized migrants with the Holocaust. Letters to The New York Times by survivors of the Holocaust who are re-traumatized by the current events articulate the horrific parallels. One of these letters to the editor from a child Holocaust survivor shared her memory of screaming as she was put on a train to England to escape the Nazis making the point that any child ripped from the family under any circumstances will certainly be traumatized for life. We found uncanny parallels between these experiences, the Argentine dirty war, and the current treatment of migrant children at the US-Mexico border.
Zero Tolerance is based on the confiscation and separation of migrant children while their parents are either detained or sent back to Central America. Private charities have been implicated in the adoption of taken children by respectable white Christian families, who are tasked with turning child immigrant "animals" into "real Americans." The current dirty war on immigrant children is not a new story but part of the history of childhood in the American South under slavery, and to this day among poor Black tenant farmers who had their children removed or recycled through foster homes. There are yet other parallels in the history of Native Americans who have had their children confiscated and sent to government-run boarding schools where they were forcibly "socialized" to adapt to Anglo- and white America.
Our history is riddled with hidden tortures and violent separations of families that were later described by sociologists as "broken." Today's torture is the separation of children from parents. Too many of these separations will be permanent. We are being made complicit in this political and moral catastrophe.
—
Vice: Trump's Asylum Policies Sent Him Back to Mexico. He Was Kidnapped Five Hours Later By a Cartel.
—
Further Reading
—
---
Refugee, Travel, and Asylum Bans
—
Muslim Travel Ban
—
Wikipedia: Executive Order 13769
Executive Order 13769, titled Protecting the Nation from Foreign Terrorist Entry into the United States, also known as the Muslim ban[1] or travel ban, was an executive order by United States president Donald Trump. Except for the extent to which it was blocked by various courts, it was in effect from January 27, 2017, until March 16, 2017, when it was superseded by Executive Order 13780. Executive Order 13769 lowered the number of refugees to be admitted into the United States in 2017 to 50,000, suspended the U.S. Refugee Admissions Program (USRAP) for 120 days, suspended the entry of Syrian refugees indefinitely, directed some cabinet secretaries to suspend entry of those whose countries do not meet adjudication standards under U.S. immigration law for 90 days, and included exceptions on a case-by-case basis. Homeland Security lists these countries as Iran, Iraq, Libya, Somalia, Sudan, Syria, and Yemen.[2] More than 700 travelers were detained, and up to 60,000 visas were "provisionally revoked".[3]
The signing of the order provoked widespread condemnation and protests and resulted in legal intervention against the enforcement of the order with some calling it a "Muslim ban" because Trump had previously called for temporarily banning Muslims from America soon after the 2015 San Bernardino terrorist attack (a call he reiterated after the Orlando nightclub shooting six months later), and because all of the affected countries had a Muslim majority.[1] A nationwide temporary restraining order (TRO) was issued on February 3, 2017 in the case Washington v. Trump, which was upheld by the United States Court of Appeals for the Ninth Circuit on February 9, 2017. Consequently, the Department of Homeland Security (DHS) stopped enforcing portions of the order and the State Department re-validated visas that had been previously revoked. Later, other orders (Executive Order 13780 and Presidential Proclamation 9645) were signed by Trump and superseded order 13769. On June 26, 2018, the U.S. Supreme Court upheld the third executive order (Presidential Proclamation 9645) and its accompanying travel ban in a 5–4 decision, with the majority opinion being written by Chief Justice John Roberts.[4]
—
The Atlantic: The Faulty Logic in Trump's Travel Ban
—
Further Reading
—
Refugee Bans
—
—
New York Times: Trump's Refugee Cuts Threaten Deep Consequences at Home and Abroad
—
Business Insider: The Trump administration has admitted the lowest number of refugees the US has accepted in decades. Here's what people go through to make it to the US.
Millions of people around the world have been forced from their home countries due to war, genocide, or persecution.
They come from conflict-ridden countries like Syria, Somalia, and Sudan, and they wait for years in refugee camps before they can secure a spot in safe countries.
The United States takes in just a tiny fraction of the world's refugees, but it maintains one of the strictest, most rigorous vetting process — and the rules have gotten much stricter in recent years.
The Trump administration slashed the "cap" on the number of refugees accepted into the US to the lowest since the refugee program was created in 1980. The administration previously took in just 22,491 refugees in the entire 2018 fiscal year.
Here's a look at where the world's refugees come from and what they endure to make it to safety in the United States.
The UNHCR estimates that some 68.5 million people around the world have been forced from their homes.
Some of them are refugees within their own countries, some have managed to flee their home countries altogether, and some have no citizenship — and therefore nowhere to go.
As of 2016, the most recent year with data available, just 0.8% of the world's refugees were resettled in safe countries, according to the UNHCR. For 0.4% of refugees, that safe country was the United States.
When refugees flee their home countries, they often have to temporarily seek safety in a "host country," where they typically live in refugee camps until they can permanently be resettled.
Many of Syria's 5.5 million refugees, for example, sought temporary safety in neighboring countries such as Turkey, Lebanon, and Jordan.
The United States is one of 37 countries that offer resettlement programs, though refugees don't get to pick where they're sent. Instead, the UNHCR assigns them to the US. Then, they undergo a rigorous, years-long screening process by US officials. Here's how that works:
President Donald Trump has dramatically restricted America's refugee intake since he took office. Though he has demanded that "extreme vetting" be implemented for refugees coming from majority-Muslim countries, those closest to the refugee-vetting process say the current system is already as extreme as it gets.
The refugees undergo years of screening filled with intensive interviews, detailed background checks from multiple government agencies, biometric data collection, medical tests, and constant scrutiny from the US officials who vet them.
Trump has reduced both the number of refugees the US can admit annually — known as the "cap" or "ceiling" — and the number it actually ends up admitting.
In the last 20 or so years, presidents have generally kept the cap in the 70,000-range.
Though former President Barack Obama raised the 2017 refugee citing to 110,000 admissions, Trump took office mid-way through the fiscal year, and barely allowed half that in the country.
The Trump administration reduced the cap to 45,000 for the 2018 fiscal year but took in fewer than half, according to State Department data.
As of September 30, the end of the fiscal year, the government resettled just 22,491 refugees.
Secretary of State Mike Pompeo announced last month that the administration is slashing that cap even further for the 2019 fiscal year, and will accept a maximum of 30,000 refugees.
In a speech announcing the new cap, Pompeo said the reduction was because the administration is dealing with a backlog of hundreds of thousands of asylum-seekers whose immigration cases are still pending. But asylum-seekers are an entirely different category of immigrants and have no bearing on the refugee program.
"The improved refugee policy of this administration serves the national interest of the United States and expands our ability to help those in need all around the world," Pompeo said. "We will continue to assist the world's most vulnerable while never losing sight of our first duty, serving the American people."
The historic drop-off in refugee admissions is particularly noticeable from 2017 data.
Throughout the 2017 fiscal year — which started in October 2016 — refugee resettlement in the US plummeted once Trump took office on January 20, 2017. In August of that year, the Trump administration only resettled 913 refugees.
Resettlement organizations in the US have expressed dismay at the Trump administration's reluctance to admit refugees — particularly when so many countries around the world are mired in crises that displace millions of citizens.
Refugee resettlement groups have warned that the reduction in admission levels would drain their resources and force the shuttering of many programs, making it even harder for the refugees who do arrive in the US to access any assistance they may need.
In the two years since Trump took office, the number of refugees accepted each month has remained low, and roughly stable. In the fiscal year 2019, usually between 1,000 and 3,000 per month have been accepted.
Under the Trump administration, refugees who are permitted to resettle in the US are mostly from African countries, according to 2018 data.
Despite the often dangerous conditions in central American countries, the US accepted only 525 refugees from Latin America in fiscal year 2018. Those who live in countries rife with gang violence, such as Honduras and El Salvador, seek safety in the US by migrating as asylum-seekers.
Instead of being processed by the UNHCR, the migrants attempt the dangerous journey northward to the US-Mexico border and strive to reach US soil, where they can claim asylum.
The Trump administration has also placed further restrictions around the asylum process, and has struggled to process and accommodate the tens of thousands of Central American migrants arriving at the US-Mexico border each month.
Refugees don't get to choose which state they'll be resettled in, either. Though they're free to move around once they arrive, they are generally placed in cities where they either have relatives, or an existing community of immigrants from their home countries.
—
Syria
—
Wikipedia: Refugees of the Syrian Civil War
On 27 January 2017, new US President Donald Trump announced that he had signed an executive order suspending any further resettlement of Syrian refugees to the United States indefinitely until further notice due to security concerns (excluding "refugee claims made by individuals on the basis of religious-based persecution, provided that the religion of the individual is a minority religion in the individual's country of nationality"[319] which could include Christians, Shia Muslims and Yazidis in Syria). It will resume once an enhanced security screening procedure is implemented.[320][321] Two days before signing the executive order, President Trump said that he was interested in establishing safe zones in Syrian territory, allowing refugees to live there while fleeing violence and stated that the European countries have "made a tremendous mistake by admitting millions of refugees from Syria and other Middle Eastern trouble spots" during the 2015 European migrant crisis.[322] In July 2017, President Trump along with Lebanese Prime Minister Saad Hariri agreed on US support to Lebanon to "supporting the humanitarian needs of displaced Syrian citizens as close to their home country as possible." It was also announced in April of that same year that the US would send $167 million for Lebanese support.[323]
While some supports advocate that Donald Trump's new suspension of resettlement was done to help protect the safety of the United States, a large portion are skeptical of the long-term results of the suspension. According to opponents of the plan, the suspension can be described as "ill-conceived, poorly implemented and ill-explained."[324] This group of critics even includes two prominent Republicans, Michael Hayden and John McLaughlin. The critics argue that, since 11 September 2001, there have been no terrorist attacks in the U.S. that have been caused by any of the people banned by the order. In addition, they say that the suspension could compromise U.S. troops fighting overseas and that it provides propaganda for terrorist organizations like ISIS, as it allows them to proclaim that the U.S. has anti-Islam tendencies. The U.S. 9th Circuit Court of Appeals has said in Washington v. Trump, that the travel ban is not constitutional, but Trump has stated he will continue to try and make it a reality.[325] On 4 December, the United States Supreme Court ruled in favor of supporting the Trump Administrations third installment of the travel ban. This decision will allow full enforcement of the ban to continue after US courts blocked the first two measures of the controversial regulation of travelers. The ban will allow the Trump administration to heavily regulate migration from countries such as Chad, Iran, Libya, North Korea, Somalia, Venezuela, Yemen and Syria. This comes after President Trump's loss in October from his second ban being blocked by federal judges in Maryland and Hawaii. Active cases against the ban are currently in the lower courts and could dictate if President Trump's third attempt at his travel ban could still be enforced or deemed unconstitutional like his original two efforts. Advocates against the ban include the American Civil Liberties Union which represent several groups challenging the ban and will continue to do so with American Civil Liberties Union's director Omar Jadwat saying "President Trump's anti-Muslim prejudice is no secret." [326]
In the 2016 Fiscal Year, the US dramatically increased the number of refugees admitted from Syria, totaling 12,587 refugees from the war-torn country. Ninety-nine percent of these refugees were Muslims (with few Shia Muslims admitted) and approximately one percent were Christian according to the Pew Research Center analysis of State Department Refugee Processing Center data.[327] The religious breakdown of Syria's 17.2 million people is approximately 74% Sunni Islam, 13% Alawi, Ismaili and Shia Islam, 10% Christian and 3% Druze.[328]
The state of religious persecution in the country is described by the State Department, "In Syria, the Assad regime increased its targeting and surveillance of members of a variety of faith groups it deemed a "threat," especially members of the country's Sunni majority. This occurred concurrently with the escalation of violent extremist activity targeted against religious minorities, including Christians, Druze, Alawites, and others as the current civil war continues. Large scale internal and external displacement of all sectors of the population is ongoing" [329]
In 2017, the US accepted 3,024 Syrian refugees, but only accepted 11 in the first quarter of 2018 [330]
—
Independent: Trump administration set to end Syrians' refugee status in US, leaving 7,000 at risk of deportation
Democrats claim ongoing conflict in war-torn country makes 'safe return impossible'
Donald Trump's administration is considering ending the legal status of thousands of Syrians living in the US, leaving many in fear of possible deportation.
A group of around 7,000 Syrians have been given temporary protected status (TPS), but the legal designation is set to expire on 30 September.
The Trump administration has to decide to extend the refugee programme by the end of Thursday, or the group will automatically lose their status at the end of next month.
If the Department of Homeland Security chooses not to renew it, the refugees will have to leave America, be deported back to Syria, or fight to find a new form of legal status in the US.
"The anxiety and uncertainty that is there in the back of your mind at all times is stressful … it's difficult to live with," the 23-year-old Monzer Shakally, a dental student living in Iowa City, told ABC News.
The Department of Homeland Security first designated people from Syria for TPS in 2012 because of the conflict raging across Bashar al-Assad's war-torn country.
In January 2018, the Trump administration extended TPS for around 7,000 Syrians for another 18 months – but did not allow any Syrians who entered after August 2016 to apply.
TPS allows refugees to live, work or study in the US while conditions in their home country remain too dangerous for them to be there.
A group of Democratic senators called on secretary of state Mike Pompeo and acting head of the Department for Homeland Security Kevin McAleenan to make sure the Syrians are offered continued protection.
"Armed conflict and extraordinary conditions prevail in Syria, making safe return impossible," a letter signed by 2020 candidates Elizabeth Warren, Bernie Sanders, Kamala Harris and Cory Booker stated.
"Should the Department of Homeland Security allow Syrian TPS designations to expire, it would force recipients and their families to make a nearly impossible choice about whether to return to dangerous conditions or stay in the United States and risk deportation."
Michael Shakur, a 26-year-old stand-up comedian living in New York City told ABC News: "Going back would be literally a death sentence.
"This country really just saved my life. I am grateful for being given the chance to live, to exist, to have a future, to have a life, to do things I'm passionate about. That's what TPS is."
—
Bahamas
HuffPost: Trump Claims Those Fleeing Bahamas Could Be 'Very Bad People'
—
Aslyum Restrictions
—
Ruetors: Five ways Trump's moves to stem asylum seekers have hit hurdles
(Reuters) – Grappling with a ballooning number of mostly Central American families seeking asylum at the U.S.-Mexico border, President Donald Trump has suggested increasingly bold steps to limit protections for this group and stem their entry into the United States.
Yet many of his administration's ideas have been hindered by legal, practical and political obstacles.
Increasingly frustrated, Trump on Monday issued a presidential memorandum directing officials to make it harder for asylum seekers to apply for work permits and to charge them application fees – drawing immediate fire from the United Nations.
The proposals face a potentially lengthy regulatory review and once rules are issued they may be subject to legal challenges. Many asylum protections are codified in U.S. and international law.
Meanwhile, the flow of migrants continues to swell. In March, the monthly number of people apprehended and deemed inadmissable at the U.S.-Mexico border surged to more than 100,000, the highest level in more than a decade.
Migration is largely driven by poverty, corruption, crime and other factors in Honduras, Guatemala and El Salvador where the bulk of people are coming from.
Some examples of administration proposals or policies that have run or may run into trouble:
INCREASE BARRIERS FOR ASYLUM APPLICATIONS
Monday's presidential memorandum directed the Justice Department and Department of Homeland Security to introduce new regulations tightening asylum policy within 90 days.
In addition to setting a fee for asylum applications, which are currently free to file, the memo ordered officials to issue rules to ensure claims are adjudicated in immigration court within six months. That provision already exists in U.S. law but has been hampered because of a crushing backlog of more than 800,000 immigration court cases.
The president of the immigration judges' union said the goal is not feasible without a significant increase in resources for the courts.
DETAIN ASYLUM SEEKERS INDEFINITELY
U.S. Attorney General William Barr recently issued a ruling that allows asylum seekers who cross the border illegally to be held without bond as they challenge their deportation – a decision affecting perhaps tens of thousands of migrants.. It was the latest move by top justice officials seeking to reshape legal precedent in the country's U.S. immigration courts.
Rights groups have already threatened to sue over the measure – which goes into effect in 90 days – and as a practical matter, additional detention space would be needed, requiring funding from Congress. Until that happens, many migrants are likely to continue to be released with an order to appear in court.
BAR GANG AND DOMESTIC VIOLENCE VICTIMS
Before leaving office, U.S. Attorney General Jeff Sessions intervened in an immigration case to overturn asylum protections for a domestic abuse survivor. His opinion sought to narrow protections for migrants fleeing sexual and gang violence perpetrated by private actors.
In December, however, a Washington D.C. District court judge struck down the policy change and ordered the government to bring back six deported asylum seekers who sued the administration seeking reconsideration.
PREVENT ASYLUM BETWEEN PORTS OF ENTRY
In November, Trump issued an order that would prevent migrants who cross between official U.S. ports of entry from applying for asylum. The administration has implemented a policy of "metering" how many applications can be processed at legal border crossings. Advocates say that has pushed more large groups into the hands of smugglers who drop them off at illegal entry points with instructions to turn themselves into border agents.
Migrant rights groups rushed to court to block the policy and a San Francisco-based federal judge temporarily halted it the same month it was issued. [L2N1XU14R] The U.S. Supreme Court declined to immediately overturn that ruling.
MAKE ASYLUM SEEKERS WAIT IN MEXICO
One of the boldest proposals by the Trump administration has been to tap a little-used clause in immigration law to send hundreds of asylum seekers back to often dangerous border towns in Mexico to wait months – or potentially years – for their cases to be resolved in U.S. courts.
Local Mexican officials say their towns already are overwhelmed with migrants who have nowhere to live and few job prospects, while immigration advocates say those who are stuck in Mexico often have trouble finding lawyers and receiving proper notice for their U.S. hearings.
A federal judge ordered a halt to the policy but an appellate court said it could continue while the administration appeals. Since the policy went into effect in late January through April 22, nearly 2,000 Central Americans have been returned to Mexico to await their hearings, according to Mexican immigration officials. Many remain there with their status in limbo.
—
NBC: Supreme Court allows Trump administration to enforce toughest restriction yet on asylum requests
The U.S. Supreme Court late Wednesday gave the Trump administration permission to enforce its toughest restriction yet on asylum seekers at the southern border, even though a lawsuit to stop the new policy is still working its way through the lower courts.
As a result, the government can now refuse to consider a request for asylum from anyone who failed to apply for it in another country after leaving home but before coming here. The order means, for instance, that migrants from Honduras, Guatemala, and El Salvador cannot seek asylum in the U.S. if they didn't first ask for it in Mexico.
Justices Ruth Bader Ginsburg and Sonia Sotomayor dissented, saying the court acted too quickly and should allow the case to work its way through the normal judicial process.
The administration said the new restriction is needed to respond to "an unprecedented surge" of people who enter the country illegally and seek asylum if they're caught. But officials said only a small fraction of them are eventually found to be qualified. "The rule thus screens out asylum seekers who declined to request protection at their first opportunity," said Solicitor General Noel Francisco. He said it allows immigration officials to concentrate on the asylum seekers who most need protection.
Immigration courts now face a backlog of 436,000 asylum requests. But given how few are actually granted, it's reasonable to ask whether those applicants "genuinely fear persecution or torture, or are simply economic migrants," Francisco said.
After the new policy was announced in July, a federal judge in California blocked its enforcement, ruling that it would violate existing immigration law and was improperly rushed into effect. The Justice Department took the case to the Ninth Circuit Court of Appeals in San Francisco, but also asked the Supreme Court to let the government carry out the restrictions while the case is on appeal.
The ACLU, representing immigrant rights groups, said the new policy would violate a federal law in effect since 1980 that allows denying asylum claims only when applicants who have been "firmly resettled" in a third country or when the US has signed a safe-third-country agreement with another nation. No such agreement has been signed with Mexico.
The Trump administration's restriction "bars virtually every non-Mexican asylum seeker who enters through the southern land border," the ACLU told the Supreme Court, regardless of whether the applicant could have safely sought asylum in another country. The court should not permit "such a tectonic change to US asylum law," especially at this early stage in the legal battle, the group said.
It's the second recent immigration-related victory for the Trump administration before the Supreme Court. In July, the justices lifted a lower court order that had blocked the government from using Pentagon construction money to build part of the border wall on the Mexican border.
The Trump administration celebrated the victory later on Wednesday. U.S. Citizenship and Immigration Services "will commence implementing the asylum rule ASAP," the agency's acting director, Ken Cuccinelli, said in a tweet.
Asylum is a form of humanitarian relief recognized under international law. As a signatory to an international asylum treaty, the U.S. has a legal obligation to provide protection and certain rights to people who arrive at the border seeking asylum.
People may request it if they are unable or unwilling to return to their home countries because they have been persecuted there in the past or have a well-founded fear of persecution if they return, and the reason for the persecution is connected to race, religion, nationality, membership in a particular social group, or political opinion.
An earlier move by the Trump administration to restrict asylum remains blocked by the courts. It would have denied the protection to anyone who did not enter the US through a legal port of entry.
Dissenting from Wednesday's order, Justices Sotomayor, joined by Justice Ginsburg, said the new asylum policy "seeks to upend longstanding practices regarding refugees who seek shelter from persecution. Although this Nation has long kept its doors open to refugees—and although the stakes for asylum seekers could not be higher—the Govern­ment implemented its rule without first providing the pub­lic notice and inviting the public input generally required by law."
—
---
Know Your Rights: Near the Border
US Border agent can board vehicles without a warrant to search for people without immigration documents within 100 air miles from external US boundary

jurisdiction extends only to immigration violations and federal crimes

4th Amendment (right against unreasonable searches/seizures) protects against arbitrary searches/seizures of people and their property, even in expanded border area

You have the right to remain silent or tell the agent that you'll only answer questions in the presence of an attorney, no matter your citizenship or immigration status
An immigration officer cannot

Detain you without "reasonable suspicion"
Search you or your belongings without either "probable cause" or your consent

An immigration officer cannot arrest you without "probable cause"

Your silence alone meets neither of these standards.

Refusing to answer the agent's question will likely result in being further detained for questioning

Nor does your race or ethnicity alone suffice for either probable cause or reasonable suspicion

If an agent asks you for documents

S. citizens do not have to carry proof of citizenship
If you have valid immigration documents and over age 18, law requires to carry those documents
If you are an immigrant without documents, you can decline the officer's request
No matter what category you fall into, never provide false documents to immigration officials
ICE Reactions
—
---
US Policies that Caused Immigration Crisis
—
—

Central Americans are not only fleeing the violence the US helps create

but the oppressive gov, violent gangs, extreme poverty, and neo-liberal economics that followed

American Imperialism

Monroe Doctrine, Spanish American War, Mexican–American War

US colonies

Cuba (1899–1902), Panama Canal Zone (1903–79), Dominican Republic (1916–24,1965–66), Haiti (1915–34)

Banana republics

Politically unstable countries, controlled by US corps &US military, for purpose of extorting local resources

Banana Wars (1898-1934)

US military invades to control economic business interest for companies like United Fruit compnay

Cuba, Panama, Honduras, Nicaragua, Mexico, Haiti, Dominican Republic

By 1914, US banana corps own 1 million acres of nation's best land

Cold War Intervention

El Salvador

1932 – US helps put down a peasant revolt
1944, 1960 – US supports military coups
1980–1992 – US trains, arms and supports death squads during civil war

As Reagan denies war crimes, they also deny asylum

1990 – Congress passes leg helping 200,000 asylum seekers

Trump overturns asylum in 2018

Honduras

1980s – Reagan stations thousands of troops in Honduras to train Contra right-wing rebels

While supporting militarization & neo-liberalization of Honduran society & widespread human rights abuses & poverty

2009 – US supports military coup

Guatemala

1954 – CIA overthrows reformist president

installs authoritarian gov that reverese land reform and commits widespread human rights violations

1965 – CIA supports death squads during Guatemala civil war, US backed gov "disappears" 7000 civlian dissidents
1981 – Reagan sends billions in military aid and training during Guatemala war helping military kill 150,000 civilians
1982 – S.-backed military coup installs president later convicted of genocide against indigenous Maya

Nicaragua

1979- 1990 – US trained, financed and gave military support to Contras who committed widespread atrocities
—
AJ+: How U.S. Involvement In Central America Led To a Border Crisis
—
Medium: A Century of U.S. Intervention Created the Immigration Crisis
"A national spotlight now shines on the border between the United States and Mexico, where heartbreaking images of Central American children being separated from their parents and held in cages demonstrate the consequences of the Trump administration's "zero-tolerance policy" on unauthorized entry into the country, announced in May 2018. Under intense international scrutiny, Trump has now signed an executive order that will keep families detained at the border together, though it is unclear when the more than 2,300 children already separated from their guardians will be returned.
Trump has promised that keeping families together will not prevent his administration from maintaining "strong — very strong — borders," making it abundantly clear that the crisis of mass detention and deportation at the border and throughout the U.S. is far from over. Meanwhile, Democratic rhetoric of inclusion, integration, and opportunity has failed to fundamentally question the logic of Republican calls for a strong border and the nation's right to protect its sovereignty.
At the margins of the mainstream discursive stalemate over immigration lies over a century of historical U.S. intervention that politicians and pundits on both sides of the aisle seem determined to silence. Since Theodore Roosevelt in 1904 declared the U.S.'s right to exercise an "international police power" in Latin America, the U.S. has cut deep wounds throughout the region, leaving scars that will last for generations to come. This history of intervention is inextricable from the contemporary Central American crisis of internal and international displacement and migration.
The liberal rhetoric of inclusion and common humanity is insufficient: we must also acknowledge the role that a century of U.S.-backed military coups, corporate plundering, and neoliberal sapping of resources has played in the poverty, instability, and violence that now drives people from Guatemala, El Salvador, and Honduras toward Mexico and the United States. For decades, U.S. policies of military intervention and economic neoliberalism have undermined democracy and stability in the region, creating vacuums of power in which drug cartels and paramilitary alliances have risen. In the past fifteen years alone, CAFTA-DR — a free trade agreement between the U.S. and five Central American countries as well as the Dominican Republic — has restructured the region's economy and guaranteed economic dependence on the United States through massive trade imbalances and the influx of American agricultural and industrial goods that weaken domestic industries. Yet there are few connections being drawn between the weakening of Central American rural agricultural economies at the hands of CAFTA and the rise in migration from the region in the years since. In general, the U.S. takes no responsibility for the conditions that drive Central American migrants to the border.
U.S. empire thrives on amnesia. The Trump administration cannot remember what it said last week, let alone the actions of presidential administrations long gone that sowed the seeds of today's immigration crisis. There can be no common-sense immigration "debate" that conveniently ignores the history of U.S. intervention in Central America. Insisting on American values of inclusion and integration only bolsters the very myth of American exceptionalism, a narrative that has erased this nation's imperial pursuits for over a century.
As the British immigrant rights refrain goes, "We are here because you were there." The adage holds no less true here and now. It's time to insist that accepting Central American refugees is not just a matter of morality or American benevolence. Indeed, it might be better described as a matter of reparations.
The following timeline compiles numerous sources to lay out an incomplete history of U.S. military and economic intervention in El Salvador, Honduras, and Guatemala over the past century.
El Salvador
1932: A peasant rebellion, led by Communist leader Farabundo Martí, challenges the authority of the government. 10,000 to 40,000 communist rebels, many indigenous, are systematically murdered by the regime of military leader Maximiliano Hernández Martínez, the nation's acting president. The United States and Great Britain, having bankrolled the nation's economy and owning the majority of its export-oriented coffee plantations and railways, send naval support to quell the rebellion.
1944: Martínez is ousted by a bloodless popular revolution led by students. Within months, his party is reinstalled by a reactionary coup led by his former chief of police, Osmín Aguirre y Salinas, whose regime is legitimized by immediate recognition from the United States.
1960: A military-civilian junta promises free elections. President Eisenhower withholds recognition, fearing a leftist turn. The promise of democracy is broken when a right-wing countercoup seizes power months later. Dr. Fabio Castillo, a former president of the national university, would tell Congress that this coup was openly facilitated by the United States and that the U.S. had opposed the holding of free elections.
1980–1992: A civil war rages between the military-led government and the leftist Farabundo Martí National Liberation Front (FMLN). The Reagan administration, under its Cold War containment policy, offers significant military assistance to the authoritarian government, essentially running the war by 1983. The U.S. military trains key components of the Salvadoran forces, including the Atlacatl Battalion, the "pride of the United States military team in San Salvador." The Atlacatl Battalion would go on to commit a civilian massacre in the village of El Mozote in 1981, killing at least 733 and as many as 1,000 unarmed civilians, including women and children. An estimated 80,000 are killed during the war, with the U.N. estimating that 85 percent of civilian deaths were committed by the Salvadoran military and death squads.
1984: Despite the raging civil war funded by the Reagan administration, a mere three percent of Salvadoran and Guatemalan asylum cases in the U.S. are approved, as Reagan officials deny allegations of human rights violations in El Salvador and Guatemala and designate asylum seekers as "economic migrants." A religious sanctuary movement in the United States defies the government by publicly sponsoring and sheltering asylum seekers. Meanwhile, the U.S. funnels $1.4 million to its favored political parties in El Salvador's 1984 election.
1990: Congress passes legislation designating Salvadorans for Temporary Protected Status. In 2018, President Trump would end TPS status for the 200,000 Salvadorans living in the United States.
2006: El Salvador enters the Dominican Republic–Central America Free Trade Agreement (CAFTA-DR), a neoliberal export-economy model that gives global multinationals increased influence over domestic trade and regulatory protections. Thousands of unionists, farmers, and informal economy workers protest the free trade deal's implementation.
2014: The U.S. threatens to withhold almost $300 million worth of Millennium Challenge Corporation (MCC) development aid unless El Salvador ends any preferences for locally sourced corn and bean seeds under its Family Agriculture Plan.
2015: Under the tariff reduction model of CAFTA-DR, all U.S. industrial and commercial goods enter El Salvador duty free, creating impossible conditions for domestic industry to compete. As of 2016, the country had a negative trade balance of $4.18 billion.
Further reading:
Honduras
1911: American entrepreneur Samuel Zemurray partners with the deposed Honduran President Manuel Bonilla and U.S. General Lee Christmas to launch a coup against President Miguel Dávila. After seizing several northern Honduran ports, Bonilla wins the Honduran 1911 presidential election.
1912: Bonilla rewards his corporate U.S. backers with concessions that grant natural resources and tax incentives to American companies, including Vaccaro Bros. and Co. (now Dole Food Company) and United Fruit Company (now Chiquita Brands International). By 1914, U.S. banana interests would come to own one million acres of the nation's best land — an ownership frequently insured through the deployment of U.S. military forces.
1975: The United Fruit Company ( rebranded as the United Brands Company) pays $1.25 million to a Honduran official, and is accused of bribing the government to support a reduction in banana export taxes.
1980s: In an attempt to curtail the influence of left-wing movements in Central America, the Reagan administration stations thousands of troops in Honduras to train Contra right-wing rebels in their guerrilla war against Nicaragua's Sandinistas. U.S. military aid reaches $77.5 million in 1984. Meanwhile, trade liberalization policies open Honduras to the interests of global capital and disrupt traditional forms of agriculture.
2005: Honduras becomes the second country to enter CAFTA, the free trade agreement with the U.S., leading to protests from unions and local farmers who fear being outcompeted by large-scale American producers. Rapidly, Honduras goes from being a net agricultural exporter to a net importer, leading to loss of jobs for small-scale farmers and increased rural migration.
2009: Left-leaning and democratically elected President Manuel Zelaya, who pursued progressive policies such as raising the minimum wage and subsidizing public transportation, is exiled in a military coup. The coup is staged after Zelaya announces intentions to hold a referendum on the replacement of the 1982 constitution, which had been written during the end of the reign of U.S.-backed military dictator Policarpo Paz García. Honduran General Romeo Vásquez Velásquez, a graduate of the U.S. Army training program known as the School of the Americas (nicknamed "School of Assassins"), leads the coup. The United States, under Hillary Clinton's Department of State, refuses to join international calls for the "immediate and unconditional return" of Zelaya.
2017: Honduras enters an electoral crisis as thousands of protesters contest the results of the recent presidential election, which many allege was rigged by the ruling party.
Further reading:
—
Hostile rhetoric and harsher policies have been cornerstones of President Donald Trump's immigration agenda. But even arrests, deportations and family separations can pale compared with the costs of staying put for many Honduran women. Both local women and advocates here described rape and the threat of rape as methods of terrorizing neighborhoods and controlling women in their own homes. One in 10 Honduran women says her partner abused her physically or sexually at least once in the previous year. (No comparable statistics are available for the United States, but in Canada, the proportion is 1 in 100.) Still, these statistics can be unreliable because family violence and sexual assault often go unreported, and it's not hard to see why: In 2016, of the more than 400 homicide cases with female victims in Honduras, only 15 were even investigated, resulting in just two convictions.
The Honduran government, with backing from the Catholic and Evangelical churches, exacerbates this crisis by limiting women's options after sexual violence. Honduras is the only nation in Latin America that bans emergency contraception outright, including for rape victims. Abortion is also outlawed, with no exceptions for rape, incest, severe fetal abnormality or the life of the pregnant woman. Women who seek abortions anyway assume physical risk and the potential of years in prison. Women who go through with unwanted pregnancies face a maternal mortality rate that is one of the highest in Latin America; a woman dies nearly every day and a half from pregnancy or childbirth here.
All of this has left Sofia with few options. Sofia's mom had to quit her job when they decided to move, which means there's not much money for a new child. A local women's shelter is helping with counseling and paying for her medical bills and transportation, but it's not much. Sofia's mother says her daughter asked for an abortion, but given the law and what Sofia's mom heard at church, that wasn't a possibility. And so, Sofia, her fully pregnant belly protruding in jarring juxtaposition to her diminutive preteen frame, is no longer able to go to school, and waits in her one-room home for her delivery date, confiding in her stuffed bunny.
The plan for now is for Sofia's mom to raise the baby as her own, and tell the girl that she and Sofia are sisters. Hiding up in the hills with a new baby on the way, Sofia's mom says that leaving Honduras anytime soon is not on the table. But many women in similar positions make the calculus that the short-term risk of migrating is better than the longer-term risk of staying. "Women have to be creative," says Joaquin Mejía Rivera, a lawyer and human rights investigator in the city of El Progreso, about an hour outside San Pedro Sula.
Vanessa Siliezar, a women's rights lawyer based in the coastal city of La Ceiba, put it starkly: "If they're killing you here, it's better to go die in the desert."
***
Mercedez is making that calculation now. She's a curly-haired 19-year-old, almost feline in her skittishness—when two men's silhouettes pass by a window, she visibly flinches. She gave birth to a baby girl so recently that when she curls into herself, she still cradles her soft, expanded belly. Mercedez (also a pseudonym) grew up in and around Tegucigalpa in a series of state-run homes for children whose parents died or could no longer care for them, moving from shelter to shelter until she was 18 and found herself abruptly on her own.
When she was volunteering at a nursery, she told me, she began dating one of the security guards, a 22-year-old she eventually learned was a drug dealer and a gang member. As retribution for who knows what, one night he tied her up, gagged her, and he and his friends tortured her in a small house in a dodgy neighborhood. Later that night, the house's cleaning lady left the door ajar, and Mercedez made her escape. She ran to the police station and begged for a ride to the bus depot; the officer who promised to drive her, she says, took her on his personal motorcycle to an empty plot of land instead, where he raped her. She says he drove her back to the main road, threw 200 lempiras (about $8) at her and took off. It took her hours to get back home to Tegucigalpa. On the way, a drunk man tried to kiss her, and then followed her when she got off the bus. When she crossed the street to sit and wait for her transfer, another group of men started heckling her, asking her the price for sex.
Mercedez says she cried when she read the positive pregnancy test. "What was I going to do with a baby?" she says. "I didn't have any experience." She would have taken emergency contraception immediately after the rape, she said, but didn't know how to get it. She wanted to have an abortion, but knew it was illegal and didn't pursue one. She initially tried her own way. "At first I didn't eat, and I didn't take medicine, because I didn't want her," Mercedez says. "I still think the same way I did before. I'm not ready. I don't know how to do this. … I don't have a way to support her." Still, she wants the best for her baby, and as a result, has considered leaving the country—but she's an orphaned teenage mom, and so she's not sure how to do that, either.
The reasons people migrate are complex. For Honduran women, economic instability and physical insecurity are intertwined, and both are exacerbated by the patriarchal norms of society here and women's lack of political power. Only about half of Honduran women work outside the home. When women do work, they make about half what their male colleagues do. Since men can and do "leave whenever they want," Siliezar says, women might be left "with three or four children without the possibility of supporting themselves."
For women who are lucky, a new boyfriend can bring love, affection and support; for women who aren't, he can be a new source of power and control over the family's finances and physical safety. Some of the worst scenarios, Siliezar says, are also troublingly common: abusive men who control women and violate their daughters.
"When [a girl] finally gets pregnant at 10 or 11, because it's the first time she gets her period, she has lost all faith in the future," she says. "When she goes to ask for help or to the hospital, the law says she has to go with her mom. And that mom is the one who has been quiet about what this girl has gone through her entire life." There is then a rush to blame the mother—a woman who, Siliezar says, often has her own story to tell.
Four hours by car from Siliezar's office in La Ceiba and just outside of the big city of San Pedro Sula is Choloma, which just may be the most dangerous city in one of the world's most dangerous nations.
Here, in a small house where chickens roam the yard, lives Ricsy (not her real name), at 19 the youngest of her mother's six children, and one of four still alive. She's not sure how old she was when her big sister, who was beautiful and tall and had long hair, was found dead among the sugar cane, but Ricsy thinks she was about 4-feet tall when she saw her sister's body, pants pulled down, on TV. She's also not sure how old she was when her stepfather began raping her. "I remember he got there when I was 5, and then I turned 8, I turned 9, 10, 11, 13. I was 13, and then I had the baby," she says.
She told her mom about the abuse, and said she would commit suicide if it continued, but her mom didn't believe her. It was only after Ricsy became pregnant with her son that her mother took her claims seriously, yet the stepfather stayed in the house for two more years. He would beat up her mother, too. Ricsy isn't sure what he did for work, but she knows he used drugs, and "when he didn't have any money for his vices, then he would go out and hurt people."
Abortion wasn't an option. Legally it was off the table, and Ricsy grew up hearing it was wrong. "I went to church, and the pastor had said if we had an abortion, it's like we are killing someone," Ricsy says.
When Ricsy was 15, her stepfather was murdered. That brought relief, but not resolution. When she looks at her now 6-year-old son, Ricsy says, "I just remember everything that I have gone through."
A few months ago, Ricsy told me, she was raped by a stranger on her way from work at a shopping mall just a few blocks from her home, grabbed as she passed her son's elementary school. Her boy keeps asking why she doesn't walk him to school as much as she used to, and why she cries when they pass the building. She doesn't have an answer. She goes to church for solace, and the pastor knows something is wrong. He is the only person, Ricsy says, "who asked me why I am not the same happy person I used to be." She tells him she's just busy because, she says, "I feel ashamed." Besides, she can guess what he'll say: "'Let's pray for that person so God may put his hand on him,'" Ricsy says. She isn't sure she has it in her to pray for the man who raped her.
For now, she gets through the days with her son and her 3-year-old daughter. On the days she feels strong enough to take her son to school, "We hold hands, and we sing worship songs," she says. On one of their walks, "He asked me, 'Did you pray today?' And I said yes. And I asked him, 'Did you pray today?' And he said yes. He said, 'I prayed for all the sadness to leave your heart.'"
Ricsy isn't sure that she will ever escape this sadness, so deep that she sometimes finds herself curled in a ball underneath her son's bed. But she may escape Honduras. In her 19 years, Ricsy hasn't been safe at home, and she hasn't been safe on the street; she can't walk through the market without a sense of hypervigilance, like someone is following her. Ricsy, who had asthma, was a sick kid, which meant she was forced to drop out of school at 7, and now as an adult she cannot read or write. She's poor, and so leaving for the United States would mean walking, and that brings its own perils. But she's seen the caravans and is increasingly thinking about joining one, imagining how good it would feel to send some money back for her kids, to be able to say "yes" when her son asks for a new schoolbook or soccer cleats. Whatever hazards lurk along the way feel less daunting than life in Choloma. "My mom said the journey was very dangerous," Ricsy says. "And I told her, 'I know, Mom, but I can no longer continue to live here.'"
A great number of Honduran girls have been, like Sofia and Ricsy, raped and impregnated as children. More than 20,000 Honduran girls age 18 and under gave birth in the country's national hospitals in 2017, according to Centro de Derechos de Mujeres, a women's rights group, giving Honduras the second-highest adolescent birth rate in Latin America. Of these 20,000 girls, 819 of them were 14 or younger. Twenty-five were just 10. Under the Honduran penal code, all sex with girls under the age of 14 is rape; a 2014 study found that nearly 80 percent of Honduran adolescent girls in relationships were physically, psychologically or sexually abused by their partners.
Telling women and girls that they cannot prevent pregnancies with emergency contraception, then barring their access to safe abortion, can compound the trauma of rape, says Amber Assaf, a psychologist with Médecins Sans Frontières (Doctors Without Borders) in Choloma. Assaf sees sexual violence survivors in her practice regularly, and says that women who have been sexually violated need to return to feeling like they're in control of their bodies in order to heal. Women and girls who are raped and then refused the choice to prevent or end pregnancies feel "that they have lack of control of their own lives," Assaf says. "They end up feeling that that is normal, as they do with the other kinds of violence they suffer."
Siliezar observes that control over women's reproductive lives extends from the state to the household. Many men in Honduras, she says, "cannot tolerate that a woman is not going to have a baby." Siliezar works with victims of violence, and often hears that men fly into a rage if they find out their female partners are using contraception. Sometimes, the women are beaten. One woman Siliezar met tried to take a break from more than a decade of childbearing by using birth control pills. When her husband found them, Siliezar says, he forced her—his wife and a mother of six—to drink the pills with toilet water.
The United Nations and other human rights groups called on Honduras to change its abortion law in 2017 to allow the procedure in the cases of rape and incest, or where the pregnancy posed a threat to the pregnant woman's life or health. But the Catholic and Evangelical churches rallied against even a minor liberalization of the abortion law, lobbying legislators and bringing their political influence to bear. In the end, the religious groups won—abortion stayed illegal and criminal.
Recently, the government did update the nation's penal code: Later this year, Honduras is expected to decrease the penalty for violence against women, to between one and four years in jail, according to local news reports. The Honduran government has spent decades making it difficult for women to assert control over their own bodies, even after they survive violence. Now, that same government is poised to make it easier for perpetrators of violence to walk free.
***
If you're a woman in Honduras who wants to leave all of this for America, there are two ways to do it: You can go through formal means and wait, perhaps for decades, to see whether someone says "come in," or you can try to cross the border without documentation.
For Honduran women who are victims of violence and are seeking asylum, both these routes are highly uncertain. Asylum protections have long extended to those who flee their countries because of a well-founded fear of persecution based on their race, religion, nationality, political opinion or membership in a particular social group; domestic violence survivors have been found to be a particular social group, and have been granted asylum on that basis. A year ago, Attorney General Jeff Sessions tried to make it harder for victims of domestic and gang violence to get asylum; while he succeeded in giving judges less leeway and making these claims more time-consuming to obtain, women who survive domestic violence can still apply for asylum in the United States.
But even if a Honduran woman meets the requirements of asylum, there is no "asylum-seeker" visa she can apply for from Honduras to enter the United States; she must have left her country first before applying. This is one reason so many people from the Northern Triangle are caravaning to Mexico and trying to get across the U.S. border. From 2012 to 2017, the number of asylum applications filed by citizens of Guatemala, El Salvador and Honduras in the United States rose nearly 800 percent, from just over 3,500 in 2012 to more than 31,000 in 2017. According to researchers at Syracuse University, the percentage of asylum applications denied by U.S. immigration courts has been on the rise since 2012—hitting 65 percent in 2018. That year, immigration judges granted only 21 percent of asylum cases from Hondurans.
Facing these obstacles, some women, like Heydi Garcia Giron, 34, wait. Heydi has never left her hometown of Tegucigalpa, let alone Honduras, but she knows she needs to go. The scar across her shoulder, extending across her neck, is a daily reminder. Heydi has what you might call "presence" if she were a politician or an actress; she draws your gaze, holds your attention. When she says, "I am a warrior," you believe her.
Heydi was orphaned at 6 when her mother died during pregnancy, and her father, a drug dealer, was in jail. Before that, when she was an even younger girl, Heydi was raped by her father's best friend, she told me. After that, when she was in boarding school, she was sexually abused by her own best friend's father. Heydi had a son with a man she spent nine years with, and then a daughter with a man she was with for another nine years. She almost had another baby, but her daughter's father beat her so badly during the pregnancy that she miscarried. He's the man who finally tried to kill her, attacking her with a machete last fall. He cut the nerves in her arm, and so she still struggles to use it. He nearly severed her jugular.
It happened on the day after her birthday, and he was angry she had met up with a friend. "Do you think that you own yourself?" Heydi says he yelled at her before he grabbed the machete. "I am going to show you how to respect men." As he brought the machete down on Heydi's neck, their 5-year-old daughter threw herself at his feet, begging him to stop. He paused to comfort her and pet her head, telling her it was over. That's when Heydi, one hand holding her throat closed, dragged herself away and ran. At the hospital, Heydi says a doctor told her, "If you believe in God, start praying, because I do not think you are going to make it." She thought about her children, and "at that moment, my world just fell."
But Heydi did make it. When she woke up in a hospital room, a doctor asked her some basic questions to check her consciousness, and then told her not to talk so her throat could heal. "I just told him, 'God gives his hardest battles to the toughest soldiers,'" Heydi recalls.
By the time the anesthesia wore off, "everything hurt, even my hair hurt," she says. Her heart hurt, too. Her daughter was having nightmares, waking up screaming, "Dad, don't kill my mom." A mysterious woman showed up in Heydi's hospital room, and said she was sent by Heydi's now-ex to check up on her. "I was scared," Heydi said. "If he could send someone to the hospital to see how I was doing, he could send someone else to kill me." She filed a police report, and the case against her husband is moving forward. But there's no guaranteeing the outcome or his sentence—or that members of his family or friend network won't make Heydi pay.
And so Heydi, like others, wants to seek asylum in the United States.
"We are seeing a mass migration from Honduras from women who are fleeing everything from domestic violence to violence by gang members, and often there's overlap between the two," says Lori Adams, director at the Immigration Intervention Project at Sanctuary for Families, a U.S. organization that works with victims of gender-based violence, including on asylum claims. "Women are leaving with no other option but to flee north, even knowing that the journey itself might be life-threatening, but knowing it's a near certainty that they will be killed if they remain."
Heydi gathered all the evidence and paperwork, but she says when she went to the U.S. Embassy in Tegucigalpa, officials referred her to a U.S. government call center, which just referred her to a website. A friend at the embassy also told her to try the Mexican Embassy and request asylum there. But Mexico, she says, is just as dangerous. If she could stay in Honduras, she would. But "violence here in Honduras is unbearable," she says. "It is my country. I love it and it hurts, but it is the truth." (The U.S. Embassy in Tegucigalpa did not respond to a request for comment.)
Heydi has heard about the caravans and those who walk or take boats across the border, but she has also heard it's dangerous and isn't willing to put her children through that risk. And so, she waits. "My life was gray," Heydi says. "I don't want my children's lives to be gray. I want to break that chain and see the light."
In mid-April, I watched a group of a migrants depart from the San Pedro Sula bus station just as the dawn light broke through the gray morning. Those with money for a bus ticket had left the night before, extending fistfuls of cash for a place on one of several overcrowded coaches that would take them to the border. Those who couldn't pay arrived at the station in a steady stream, gathering through the night as they waited for an appointed leader to say it was time to go. Napping men pulled their baseball caps down over their eyes. Women fed babies in a state of half-sleep, while family members lolled in the nearby grass, counting down the minutes until they had to wish their loved ones farewell. When the caravan of several hundred Hondurans from across the country set out on foot, young mothers walked with hips jutting sideways from the weight of sleep-heavy children. Women took hold of tiny hands when it was time for the group to cross the highway. Some pushed baby carriages draped with blankets.
Three months earlier, Marlin, 32, had been one of those women. She was also seeking a new home in the United States, but she did what Heydi wouldn't: She took her children and her partner, and they walked with the caravan that left San Pedro Sula on January 15. The choice, Marlin says, was made for her when her 9-year-old daughter was raped. She only found out when a doctor's exam for an unrelated health issue discovered a perianal wart, a sexually transmitted infection that the girl would need removed. The rapist was Marlin's mother's boyfriend, she said.
Marlin and her family stayed for the criminal trial, even while her own mother turned on her. "She says I'm a bitch and that my daughter is a prostitute," Marlin says. "My mom said she was going to give my address to his siblings so they can go after me and kill me." He was sentenced to 11 years in prison, but there's no assurance he will serve the whole term. And his family continues to threaten Marlin, saying "that I was going to pay for what I had done to their brother," as she puts it. She especially worries because she knows they own guns.
"Shortly after he pled guilty, I heard about the caravans. I couldn't take it anymore," Marlin says. "It was pain after pain, it was tears after tears, and I could no longer bear having that life."
They walked for days through the rain and the cold; sometimes they hitchhiked. Border guards in Mexico tear-gassed them, leaving the children sobbing. "They cried and just kept calling, 'Mom, Mom,' and I just asked for forgiveness and also asked God for forgiveness for putting them through this ordeal," Marlin says. In Mexico, they got bare-bones legal advice from volunteer lawyers; they were also put in jail for a night before making their way farther north. "I never felt safe," Marlin says.
Marlin is currently in Mexico with her children, all their names on a waitlist for asylum in the United States. It's hard to fill the days when you're waiting for your life to begin, but it could be worse. Her daughter smiles again now. If they can just make it over that border, maybe her daughter will be safe; maybe she'll have opportunities. Maybe her son will see there are different ways for men to be. Maybe, Marlin says, they will have the choice to become whoever they want.
—
Further Readings
Vice: The Violence Central American Migrants Are Fleeing Was Stoked by the US
The Conservation: How US policy in Honduras set the stage for today's mass migration
Democracy Now: From CIA-Backed Wars to Cartel Violence: Inside the Roots of the Refugee Crisis in Central America
Jacobin: How the US Created Violent Chaos in Honduras
AP: Before Venezuela, US had long involvement in Latin America
—
MS-13
—
FRONTLINE: How the U.S. Fueled the Rise of MS-13
"MS-13 was born in Los Angeles amidst the refugees fleeing President Reagan's dirty wars in El Salvador, and became a transnational gang that ultimately did so much to destabilize El Salvador precisely because of deportation policies pursued by President Trump's predecessors. This is a problem that's American-made through and through. So, to treat it as though it's some external threat being foisted on Americans, it not only entirely takes out of proportion and exaggerates the criminal threat that MS-13 poses to Americans, it obscures the fact that it's our foreign policies, our military interventions and our long history—that, unfortunately, well precedes Donald Trump—of mass deportations and criminalization of immigrants, that created MS-13 in the first place." Daniel Denvir – Harvard Law School's Fair Punishment Project
—
Democracy Now: Made in the USA: The Real History of the MS-13 Gang Trump Talked About in State of the Union
"During President Trump's first State of the Union, he called on Congress to pass an immigration overhaul and repeatedly tried to conflate immigrants, including DREAMers, with terrorists and gang members. Among Trump's guests to the State of the Union were the parents of two young girls who were killed by members of the MS-13 gang two years ago in Long Island, New York. MS-13 is a gang that originated in Los Angeles in the 1980s and has since spread to Central America as a result of the U.S. mass deportation policies…
…DANIEL DENVIR: I mean, political rhetoric around immigration so often functions to obscure the reality and history of immigration—though Trump is a rather extreme case. And what his obsessive focus on MS-13 does, aside from scapegoating and facilitating the mass criminalization of Latino immigrants in this country, is obscure the origins and reality of gangs like MS-13.
MS-13 was born in Los Angeles amidst the refugees fleeing President Reagan's dirty wars in El Salvador, and became a transnational gang that ultimately did so much to destabilize El Salvador precisely because of deportation policies pursued by President Trump's predecessors. This is a problem that's American-made through and through. So, to treat it as though it's some external threat being foisted on Americans, it not only entirely takes out of proportion and exaggerates the criminal threat that MS-13 poses to Americans, it obscures the fact that it's our foreign policies, our military interventions and our long history—that, unfortunately, well precedes Donald Trump—of mass deportations and criminalization of immigrants, that created MS-13 in the first place.
AMY GOODMAN: And talk more about that, as you fully develop it in your piece, in your work, even why it's called MS-13, but to explain that history, Daniel.
DANIEL DENVIR: Yeah. So, Mara Salvatrucha was formed in L.A. in the 1980s. Older viewers are probably fully aware, and many younger ones, as well, that in the 1980s President Reagan was backing a right-wing government in El Salvador that was waging a brutal dirty war against leftist revolutionaries in that country, that sent huge numbers of refugees fleeing to the U.S. He also had similar dirty wars in Guatemala, as well as a Contra war against the Sandinista government in Nicaragua. But in the case of Salvadoran refugees fleeing to the U.S., Reagan made a point of denying that they were refugees, because how could his friendly government in El Salvador be sending refugees fleeing from their country if they weren't committing massive human rights abuses? Which they were. And so, coming into segregated neighborhoods in the U.S., where, like many poor people of color in this country, they were denied access to good jobs and good schools, people gravitated—young people gravitated towards gangs, gangs that were a thoroughly American phenomenon at the time, not one that they were bringing with them from El Salvador.
And then, in the 1990s, Bill Clinton's harsh anti-immigrant policy, which he was using as part of his general strategy of triangulation, attempting to placate rising right-wing, anti-immigrant sentiment, to ward off the right and consolidate white support in advance of—to advance his own political ambitions, launched a mass crackdown on so-called criminal aliens. And those same policies were followed by George W. Bush and also by Barack Obama. And the result was that enormous numbers of people have been deported to Central America, including El Salvador, some of them alleged gang members, many of them not. But those people being deported back into El Salvador brought Mara Salvatrucha and other gangs to that country and turned what was a homegrown L.A. phenomenon into a transnational criminal empire.
Again, Trump entirely exaggerates the criminal threat that MS-13 poses to the U.S., but those gangs have played a major role in wreaking incredible violence and destabilization in Central America, in El Salvador. And that violence, that destabilization, along with U.S.-backed mano dura crackdowns in the region, have pushed a new generation of refugees to come to the U.S. And now Trump has the gall to say that it's this new generation of refugees, young, unaccompanied minors, who are a threat to us as Americans. I mean, it's absurd. It's offensive. And it's, you know, an insult to history, because U.S. policy has created MS-13 through and through. I think, for Trump, it's just a convenient way to scapegoat and facilitate the criminalization of ordinary immigrants, which is something that he has been doing since he announced his campaign and said that Mexican immigrants were rapists and criminals.
MY GOODMAN: And, Maru Mora Villalpando, your response to that trajectory he made, the thread that wove through the fabric of his speech last night, young people coming over the border, MS-13, killing young women in Long Island, New York?
MARU MORA VILLALPANDO: Again, it's just plain racist, hate rhetoric, that is trying to blame us for what [Daniel] just explained. There's many different reasons why there's violence in this country. He obviously left aside all the other violence that white people have generated in this country, a lot of terrorist acts, but a majority of them being done by white people in this country.
To me, it's really, really offensive, too, that he—even the way he described children. We actually are working with a young man in the detention center in Tacoma. He's being detained. He came from El Salvador precisely escaping gang violence. He came as a minor. And as soon as he turned 18, he was sent to the detention center. He already won his case. And the government, the U.S. government, decided to appeal his winning in court, in immigration court. And they still kept him in detention. He's still detained, along with another young man that we're working with, Manuel Abrego, that won his case, also from El Salvador, under the Convention Against Torture. The U.S. government appealed his case. He won back in November. He's still detained right now in the detention center.
So, this is just another way of keeping us in detention, making sure that our bodies, our brown and black bodies, are being used for profiteering, for, in this case, GEO Group to make more money, and for ICE to claim that they are supposedly creating a safe environment for us, when what they're doing is continuing destroying our communities."
—
Neo-Liberal/Free Trade Agreements
—
NAFTA (1994)
Trade agreement with US, Mexico, Canada
Supposed to help consumers, employees, economies north and south of the border

Reality has been very different.

Corporate Bill of Rights

Allows corps to sue local gov when they or courts imped profits
Many important local laws and court decisions overturned in NAFTA tribunals favor of foreign corporations

Millions of Mexican farmers lost their livelihoods by US dumping cheap corn, hogs on their market

Results:

Mexico lost 1.3 million farm jobs, causing US illegal immigration to doubled during first decade
US lost jobs as corporations moved factories to Mexico with lower costs
Free trade zones (sweatshops) were expanding along Mexico/US border
Rolled back labor, environmental, and consumer protections in Mexico causing widespread abuse
Expanded dangerous patients on much needed pharmaceuticals decreasing public health
How NAFTA Helped Create The Modern Drug Trade (HBO)
CAFTA-DR (2005)
Trade agreement w/ US, Costa Rica, El Salvador, Guatemala, Honduras, Nicaragua, Dominican Republic
Expanded the NAFTA model

Reduce local rights and protections, while increasing multinational corporations power

2005: Honduras rapidly, goes from net ag. exporter to a net importer, leading to loss small-scale farmers/ increased migration
2014: US threatens $300 million in development aid unless El Salvador ends any preferences for locally sourced corn/ bean seeds
2015: Under the tariff reduction model of CAFTA-DR, all U.S. industrial and commercial goods enter El Salvador duty free

Creating impossible conditions for domestic industry to compete creating negative trade balance of $4.18 billion in 2016

Caused violent suppression of unions/activists in Honduras, Guatemala, El Salvador

US military aid helped kill thousands/suppress millions causing refugee wave seeking asylum in US
"When tens of thousands of Central American migrant children streamed across the US-Mexico border last year, some in this country received them as refugees fleeing violence and poverty; others demonized the "invasion" from the south with bigoted panic. What many overlooked was that these "unaccompanied minors" weren't just coming in search of new homes—they were actually sent; their migration had been sponsored by some of the biggest corporations in the hemisphere.
A new report from the AFL-CIO examines the migrant influx in the context of global trade programs, tracing the the migration from one key "trading partner," Honduras, back to the chaos wrought by years of transborder economic exploitation. Labor activists say that as the United States exports misery to the south, "free trade" has plunged a generation of youth into free fall.
While free-trade deals are routinely criticized in the US for promoting the outsourcing of "American jobs," according to the research of a union-led delegation to Honduras, the trade system is systematically undermining democracy in the Latin American nations Washington has sought to control for decades through commercial exploitation and political coercion.
Honduras presents a case study in how the regime of free trade steels the corporate dominion that is both cause and effect of Latin America's violence and oppression. One major factor is the 2009 coup that ousted the populist Zelaya government—a right-wing plot clandestinely supported by the Obama administration—and ushered in a wave of regressive economic policies in rural and industrial sectors and intensified corruption.
…since the 2009 coup, the ruling governments have failed to respect worker and human rights or create decent work, and instead have built a repressive security apparatus to put down dissent. Numerous trade unionists and community activists who participated in resistance to the coup were killed, beaten, threatened and jailed.
While many factors have contributed to this instability, according to the report, exploitative trade has helped embolden the government's impunity, in turn driving the brutality and displacement that sends countless families to seek refuge in the north. The current crises facing Honduran society emanate from direct political suppression as well as the economic turmoil under the massive Dominican Republic–Central American Free Trade Agreement (CAFTA-DR).
CAFTA-DR was sold to lawmakers as a boon for US trade with Costa Rica, El Salvador, Guatemala, Honduras, Nicaragua and the Dominican Republic. And indeed, bilateral trade has boomed in recent years. But the cost is outsourced to workers tethered to the neoliberal export-economy model, in which multinationals have systematically weakened trade and regulatory protections. So far, the free market has allowed an estimated 70 percent of employers to violate minimum-wage and overtime standards. Meanwhile, the pauperization of Honduras's rural sector has led to widespread displacement of small farmers.
Much of this chaos has been methodically enforced by state terror. According to the delegation's research, "workers and community leaders spoke not only about the extreme levels of corruption, but also the increased militarization of the country, and widespread corruption among security forces." Meanwhile, US aid for "security purposes" reached about $27 million in 2012—another typical export of Washington to the "neighbors" in the south whom Washington seeks to patrol quietly in order to maintain regional "stability."
While labor has always struggled with anti-union violence and other attacks of civil society, the AFL-CIO reports that the new trade rules that were supposed to stabilize labor relations have only enabled more attacks, and government-backed forces are associated with anti-union oppression. Along with retaliatory firings, intimidation and violence, local labor activists told the research delegation that working conditions had declined as powerful companies have brought exploitative temporary labor schemes, child labor and discriminatory employment policies.
Although CAFTA-DR was supposed to provide a grievance mechanism for unions to raise complaints about labor conditions, activists say the trade deal has only institutionalized impunity. A complaint filed by the AFL-CIO and several local unions has been stalled since 2012—an unconscionable delay in light of the relatively efficient process that CAFTA-DR and other trade deals provide for multinationals to sue to ease trade barriers. So workers' rights go unenforced while supranational "investor-state" tribunals allow litigation to defend "future profits."
The mechanisms for labor complaints remain ineffective in that they "completely depend on the political will to enforce them," according to AFL-CIO Global Worker Rights Coordinator Brian Finnegan. So in many embattled rural and industrial workplaces,
Unions and workers feel that violence whether they are trying to organize a garment maquila in San Pedro Sula, defend public education and the budgets that make it (barely) possible, or to organize rural workers to keep lands they have long held or take collective action as hired labor in a union in export-led agribusiness. Just as Mexican rural workers left farms after [the Clinton-era North American Free Trade Agreement] and went to Mexican cities and the US, we are seeing it in Honduras.
Unions and civil society could be supported in efforts to rehabilitate the country if Washington applied concrete pressure for government accountability on labor and human rights abuses. And in the long term, according to Finnegan, "we need to insist the US government use the labor provisions in trade agreements—as weak as they are—to make Honduras enforce its laws."
Until that happens, the United States will continue to receive the human collateral damage fanning out of this devastated corner of Central America. Washington could help alleviate the damage by aiding refugees fleeing to the US—by granting asylum to as many as possible and halting deportations. But the root problems demand cooperative action across borders, from labor solidarity to bilateral accountability.
Unions have successfully organized in some instances, such as a flagship unionized Fruit of the Loom factory. Too often, however, free trade forces workers to trade their safety for their labor rights. Leaders of the agricultural union FESTAGRO reported "fear that union activists would suffer an increase in violent attacks and threats against their lives as the union seeks to organize sugar cane workers."
Negotiations are now underway for a much larger trade deal—the Trans Pacific Partnership that would link twelve Pacific Rim nations—and Congress will debate whether this will help or hurt American workers. But with the CAFTA-DR, the deepest pain is inevitably borne by our "neighbors" to the south—the ones we ignore first as the free market shackles their democracy, and ignore again when their children show up at our doorstep."
—
"The liberal rhetoric of inclusion and common humanity is insufficient: we must also acknowledge the role that a century of U.S.-backed military coups, corporate plundering, and neoliberal sapping of resources has played in the poverty, instability, and violence that now drives people from Guatemala, El Salvador, and Honduras toward Mexico and the United States. For decades, U.S. policies of military intervention and economic neoliberalism have undermined democracy and stability in the region, creating vacuums of power in which drug cartels and paramilitary alliances have risen. In the past fifteen years alone, CAFTA-DR — a free trade agreement between the U.S. and five Central American countries as well as the Dominican Republic — has restructured the region's economy and guaranteed economic dependence on the United States through massive trade imbalances and the influx of American agricultural and industrial goods that weaken domestic industries. Yet there are few connections being drawn between the weakening of Central American rural agricultural economies at the hands of CAFTA and the rise in migration from the region in the years since. In general, the U.S. takes no responsibility for the conditions that drive Central American migrants to the border."
—
Nation: How US Foreign Policy Helped Create the Immigration Crisis
Neoliberal strictures, support for oligarchs, and the War on Drugs have impoverished millions and destabilized Latin America.
"As his price for not deporting roughly 800,000 "Dreamers" who came to this country as children, Donald Trump demands an escalated war against immigrants, topped by his nightmarish 2,000-mile wall along the Mexican border. Democrats have said no. Whether or not some sort of deal is eventually struck, the country will remain deeply divided over undocumented immigrants from the south.
Unfortunately, though, that debate is entirely focused on domestic policy—how to treat the undocumented after they have arrived. Democrats, thinking Latinos will vote for them, want the newcomers to stay. Republicans, fearing Democrats are right, want them sent back. Employers want their cheap labor. Workers fear their wage competition. The clash of these agendas further inflames simmering social tensions over racism, police tactics, and cultural identity, which in turn feed Trump's reactionary base.
Lost in these US-centric arguments is the role of our foreign policy in creating the conditions that push people in Central America and Mexico to make the long, arduous, and frequently fatal trek north.
For at least 150 years, the United States has intervened with arms, political pressure, and foreign aid in order to protect the business and military elites of these countries who have prospered by impoverishing their people.
Still, illegal immigration from the region remained modest until the 1980s, when the US government and its neoliberal collaborators at the IMF and World Bank began imposing policies on the region that favored large multinational corporations, undercutting the small farms and businesses that had supported the working poor.
Meanwhile, many of the oligarchs became partners in the growing narco-trafficking business. Protected by government officials, criminal gangs have spread throughout the region, adding threats of kidnapping, extortion, rape, and murder to the daily life of people struggling to make a living. A young Guatemalan recently told me: "Unless you are connected to one of the families that run this country, there is no future here. Either you work for the narcos or go north."
The US response has been a War on Drugs that provides these same oligarchs with political protection and more weapons. In 2009, for example, the Obama administration ensured the success of a coup by the Honduran military against an elected president whose modest social programs of food and education for the poor had enraged the ruling class.
Since then, US aid to the Honduran oligarchs has more than doubled. Yet two-thirds of Hondurans live in poverty. Large numbers inhabit shacks without toilets, and can't afford to buy shoes for their children. And the murder rate among Latin American countries is second only to that of El Salvador, which has received even more US aid. Five years after the Honduran coup, the number of children illegally crossing into the United States increased by 1,272 percent.
The ruling class in Mexico, despite that country's greater size and nationalist culture, has a similar relationship with us—to similar effect. The 1994 North American Free Trade Agreement, sold to Congress as a way to keep Mexicans home, threw millions of peasants and small businesses out of work. Illegal immigration from Mexico doubled.
Over the past 10 years, the United States has given Mexico $2 billion in technology and training, ostensibly to fight drug cartels. Yet, as an international coalition of human-rights groups reported in August, the documented cases of government-connected assassination, torture, and disappearances of activists, journalists, and ordinary people keep piling up.
True, higher fences and more dogs and drones have reduced the rate of illegal crossings. As has a reign of terror against the undocumented—midnight raids, mass deportations, and the ripping apart of families. But that has not stopped the drugs, and it will not stop people from fleeing for their lives. A recent poll reports that one-third of Mexicans (43 million people) would come to the United States if they could. Even if Trump builds his wall, they will find a way over, around, or under it.
We have trapped Latin American migrants between a foreign policy that drives them from home and a domestic policy that drives them back. A humane deal concerning the fate of the Dreamers, although unlikely, would be welcome. But the fundamental conflicts that poison our politics over this issue will remain. If we are ever finally going to resolve how we deal with them here we need to change what we are doing to them there."
—
Newsweek: Immigration From Mexico Grew Under NAFTA Trade Deal
"Pesident Donald Trump is no fan of NAFTA. His principle argument against the North American Free Trade Agreement—an agreement signed more than two decades ago that allows for free trade among the U.S., Canada and Mexico—has long been an economic one. It's a disaster for U.S. workers, Trump has said repeatedly, promising to pull out of the deal or at least renegotiate the terms.
"You have to understand, we have been on the wrong side of the NAFTA deal with Canada and with Mexico for many, many years, many decades," Trump said at a rally in Pennsylvania over the weekend. "We can't allow it to happen. So we are going to renegotiate. And if we can't make a fair deal for companies and our workers, we will terminate NAFTA, OK?"
Trump, who campaigned as an immigration hard-liner, has also said that immigration was part of why he wanted to renegotiate NAFTA.
"We will be starting negotiations having to do with NAFTA," Trump said in January, according to Reuters. "We are going to start renegotiating on NAFTA, on immigration and on security at the border."
But stopping illegal immigration and calling off a major trade deal with Mexico might be opposing goals.
NAFTA has long been tied by some to an uptick in unauthorized immigration into the U.S. On the 20-year anniversary of the agreement, NPR reported in 2013 that U.S. corn-growers—subsidized by the government—sent so much of their product to Mexico that it cost Mexican farmers jobs, which led some of them to make their way to the U.S. to find work.
It was originally expected that NAFTA would slow illegal immigration, as the Mexican economy picked up. However, The New York Times wrote in 2007 (around the time the number of unauthorized immigrants living into the U.S. peaked) that the Mexican government hadn't invested in infrastructure improvements, leading many Mexican workers to seek work in a new country.
"The main thing that would have stemmed the flow of people across the border was a rapid increase in wages in Mexico," Dani Rodrik, an economist and trade specialist at Harvard's John F. Kennedy School of Government, said at the time. "And that certainly has not happened."
Then the U.S. economy went into crisis mode in 2007 and 2008. The number of undocumented Mexican immigrants living in the U.S. at the time was 6.9 million. It has since fallen by more than 1 million, according to the Pew Research Center.
And while Central American illegal immigration has increased, Pew Research found last year that from 2009 onward, more Mexican nationals left the U.S. for their home country than came into the U.S. Apprehensions at the southwest border of the U.S., a common barometer for total border crossings, hit their highest mark in 2000, reaching some 1.64 million, but declined in the past eight years or so and stood at just more than 408,000 last year, according to U.S. Border Patrol statistics.
The Washington Post editorial board wrote in 2012 that NAFTA initially caused an uptick in Mexican workers making their way to the U.S., but "over time, NAFTA helped make Mexico more efficient and, hence, wealthier."
"Migration plummeted after 2005 because of reduced U.S. demand for labor and the slowing of Mexican population growth—but also because NAFTA started to pay off in the form of dynamic new export industries in Mexico such as automobile manufacturing," the Post wrote.
So while NAFTA may have caused an uptick it unauthorized immigration it might have also helped slow it by improving the Mexican economy. Should Trump pull out of the agreement it could disrupt that progress.
"Killing NAFTA would hurt the Mexican economy, which is heavily dependent on exports to the U.S. That would prompt jobless Mexicans to resume the tradition of going north," wrote Quartz this month."
—
NAFTA: The North American Free Trade Agreement
NAFTA,was signed in 1994 by the governments of the USA, Canada and Mexico, was supposed to have been a boon to consumers, boosted employment and strengthened economies north and south of the border. Reality has been very different. Local laws have been overturned in favor of corporations not even based in the same country. Court decisions have been vacated by NAFTA tribunals that are completely unaccountable to the citizenry. In Mexico thousands of farmers have been forced out of their livelihood when U.S. agricultural conglomerates dumped cheap corn and hogs on the market.
—
CAFTA: The Central American Free Trade Agreement
Negotiated by the governments of the United States, Guatemala, Honduras, Nicaragua, Costa Rica, and El Salvador, the Central American Free Trade Agreement (CAFTA) would impose the failed policies of the North American Free Trade Agreement (NAFTA) throughout Central America and the Caribbean. The agreement would undermine workers' rights, drive countless family farmers off the land and ultimately lay the groundwork for the expansion of NAFTA throughout the hemisphere.
According to Global Exchange CAFTA:
1. CAFTA Expands a Proven Disaster
CAFTA would expand the failed NAFTA model of international trade to five additional Central American countries with plans to include the Dominican Republic already under way. But 10 years of NAFTA have shown just how devastating these agreements can be for working families and the environment. In the United States, over 766,000 jobs have been lost due to NAFTA. In the maquiladora zones along the US-Mexico border, wages are low, union organizing is suppressed, and industrial pollution has dramatically increased cases of hepatitis and birth defects among workers. NAFTA should be repealed, not expanded.
2. CAFTA Contains No Protection for Workers and the Environment
CAFTA contains no meaningfully enforceable standards that might prevent countries from lowering their public health, workplace safety, and environmental laws in order to attract investment. Our experience with NAFTA has shown how corporations use this arrangement to pit workers in each country against one another in a "race-to-the-bottom" in wages and environmental protections. Trade agreements are presented to the public as a vehicle for economic development, but when these agreements fail to condition trade access on enforcement of international labor and environmental standards, only corporate CEOs see the benefits.
3. CAFTA Promotes Sweatshop Labor
CAFTA would ignore standards set by the International Labor Organization and instead require only that countries continue to enforce existing domestic labor laws, regardless of how inadequate these laws may be. In the context of Central America—where laws fall far below international standards and governments are often actively hostile towards unions—this model amounts to no less than a recipe for rampant labor violations. CAFTA will no doubt lead to an expansion of the region's maquila industry, already one of the world's most developed.
4. CAFTA Drives Family Farmers Off the Land
Thousands of small family farms in both the US and Central America will be lost because of CAFTA—much like what has already happened to U.S, Mexican and Canadian farmers under NAFTA. Meanwhile, giant corporate farms like ADM and Cargill will be the ones benefiting most from their downfall and the trade agreement. The threat of CAFTA is especially ominous for farmers in Guatemala, where nearly 60% of the population support themselves on agriculture. CAFTA would likely force a massive migration of erstwhile farmers to large urban areas to work in the maquila industry, or to risk the dangerous journey to the U.S.
5. CAFTA Privatizes Public Services
CAFTA investor rules will make it impossible for governments in Central America and the US to give preferences to public service providers. Under CAFTA, domestic regulations protecting people's right to food, education, health, and basic utilities could be considered "barriers to trade" and open to challenges by multinational corporations. CAFTA would require that governments bid out for services contracts, resulting in price increases, reduced access, and compromised quality that would most severely impact the vulnerable in our society, such as children, the poor, and the elderly.
6. CAFTA Expands Corporate Power
CAFTA would expand NAFTA rules that allow corporations to sue governments over any law that might stand in the way of their ability to profit. These rules have already been used 27 times since 1994 to challenge some of our most cherished public health, workplace safety and environmental laws. The threat of being sued forces governments to either pay large fines or to pass only pro-business legislation.
7. CAFTA Undermines Public Health
CAFTA provisions to protect and expand the patent monopolies of US pharmaceutical companies in Central America will undermine access to affordable generic AIDS drugs and increase the price of medicines. Meanwhile, hundreds thousands of HIV-positive Central Americans are in immediate need of treatment or else they will die. Of the six Latin American countries with the highest prevalence of HIV, four are Central American.
—
Learn More about: Free Trade Agreements (NAFTA, CAFTA, FTAA, TPP, WTO)
—
Eastern Wars
—
As of 2016 US has

Spent $3.6 trillion on the wars in
Dropped more than 26,000 bombs

Iraq, Afghanistan, Pakistan, Syria, Yemen, Somalia, Libya
Afghanistan War

111,000 deaths, 1.4 million internal refugees, 2.5 million external refugees
longest war in America's history

Iraq War

178,000 civilian deaths, 4.4 million internally displaced people, quarter of a million refugees

Yemen's civil war

US is bombing extremist groups while supporting Saudi Arabia, who repeatedly targets civilians
Displaced 2.5 million people.

Libya's Civil War

2011 – US assisted overthrow of Muammar Qaddafi with bombing support and aid to rebels
Displaced .5 million and caused Libya to fall into a civil war allowing ISIS to rise

Now bombing ISIS in Libya

Facilitated the rise of the Islamic State (ISIS) and other offshoots

Which has caused a international refugee crisis, especially in Syria Civil War

which is now the worlds largest refugee crisis
"Rather than freeing people from the Taliban, the invasion of Iraq and the weakening of the state in both Afghanistan and Iraq exacerbated the mobilization of extremist groups" Azadeh Shahshahani – Open Global Rights
—
Fair Observor: The US Role in Forced Migration from the Middle East
American foreign policy is at the root of forced migration from different parts of the world, and human rights advocates must address the problem at its heart.
"Human rights advocates and organizers working on immigrants' rights in the United States must take a broader approach in our advocacy, rather than solely focusing on the rights of people once they get here. As Donald Trump rolls back immigrants' rights and debates on the refugee crisis intensify, there is no doubt as to the immense scale of the problem. Nearly 24 people are displaced per minute. About 66 million people around the world have been forced from their homes. The Middle East and North Africa region accounts for more displacement than any other. Six million Syrians have been internally displaced, and over 4.8 million are refugees outside of Syria — around half of the country's pre-war population. The Iraq conflict displaced 4.4 million people internally and created more than a quarter of a million refugees. Yemen's civil war displaced 2.5 million people. In Libya, almost half a million people were forced to flee their homes.
To address the root causes of this massive forced migration from the Middle East, advocates need to understand the various facets of this issue, including the role of US foreign policy that creates conditions that impel people to flee their countries. But this aspect of the issue is often left out of mainstream media coverage and political rhetoric.
As of August 2016, the US had appropriated, spent or taken on obligations to spend more than $3.6 trillion on the wars in Iraq, Afghanistan, Pakistan and Syria and on Homeland Security (2001 through fiscal year 2016). Add to this an estimated $65 billion in dedicated war spending that the Department of Defense and State Department requested for 2017, along with nearly $32 billion requested for the Department of Homeland Security in 2017, and estimated spending on veterans in future years. Total US spending on the wars will easily reach $4.8 trillion.
These wars often have a pretense of humanitarianism. When George W. Bush announced strikes against the Taliban in Afghanistan in 2001, he also spoke condescendingly to the Afghan people: "The oppressed people of Afghanistan will know the generosity of America and our allies. As we strike military targets, we will also drop food, medicine and supplies to the starving and suffering men and women and children of Afghanistan."
However, the military engagement that began as Operation Enduring Freedom in Afghanistan is now the longest war in America's history, producing a death toll of 111,000 people, plus 1.4 million refugees internally and 2.5 million externally. Rather than freeing people from the Taliban, the invasion of Iraq and the weakening of the state in both Afghanistan and Iraq exacerbated the mobilization of extremist groups, facilitating the growth of the Islamic State and other offshoots, whose violence has produced refugees in large numbers. Other Western actors, specifically the United Kingdom, also had a role to play by taking part in and actively supporting the US mission.
In Iraq in 2003, the US intervened with the purported goal of finding weapons of mass destruction. Yet the US invasion of Iraq catapulted the country into a civil war, leading to widespread internal displacement, as noted earlier, in addition to at least 178,000 deaths of Iraqi civilians (estimates reach as high as 199,000).
In Libya, on March 28, 2011, Barack Obama announced that the US would pursue the formation of an international coalition to protect civilians from the security forces of Muammar Qaddafi. After Qaddafi was overthrown, the country disintegrated as tribal and rival militias feuded over power, leading in turn to mass displacement of the same civilians that the US was purporting to protect. The entirety of US military operations in Libya cost the US around $1.1 billion.
According to the Council on Foreign Relations (CFR), the United States dropped more than 26,000 bombs on Iraq, Syria, Afghanistan, Libya, Yemen, Somalia and Pakistan in 2016 — an average of 72 per day. CFR also notes that these estimates are "undoubtedly low" considering the lack of reliable data that the fact that a single "strike" can include multiple bombs. These numbers also do not include bombs dropped by other actors who were either aligned with the US or against it.
What the Future Holds
Trump campaigned on keeping immigrants out while increasing defense spending, and quickly added $30 billion in military spending to the FY 2017 budget. His FY 2018 budget will add another $96.5 billion to the military budget.
Then, in April 2017, Trump announced airstrikes against Syria without congressional authorization, sending 59 cruise missiles into Syria in response to Bashar al-Assad's latest chemical weapons usage against his own citizens. Yet, in apparent contradiction to this claim of defending Syrian citizens, Trump attempted to ban Syrian refugees from the US, a ban that is now partially in effect.
Trump's pre-inaugural pronouncements regarding the Middle East also sounded a colonialist note, with one study noting his repeated insistence "that the US should 'keep the oil' in Iraq and Libya after intervening there." This rhetoric, along with ramping up of defense spending, means that we should expect more of the same, if not worse, in US policy toward the Middle East.
The Role of Human Rights Advocates
Our most important obligation is to create public awareness about the roots of forced migration as steeped in US foreign policy. We cannot and should not divorce this issue from broader discussions around immigrants' rights. Rights activists and organizations should hold educational forums specifically on roots of forced migration and invite directly affected migrants and refugees to speak. Stakeholders should continue to discuss this issue in-depth in any forums about immigrants' rights, as well as in congressional and state legislative advocacy.
We should also do our utmost to hold the US government accountable for its foreign policy decisions that have led to disastrous consequences for millions around the world — and try to prevent additional wars. This is not a theoretical proposition as the US government is once again sounding out a belligerent tone, this time toward Iran, North Korea and Venezuela. We must hold our congressional representatives accountable and demand that they stop funding the wars. Looking to our history, it was only through massive and sustained mobilization of the American public against the war in Vietnam that the US government was finally forced to end its disastrous military intervention there.
Citizens of other countries can also hold their governments accountable by demanding that they not participate in any form or lend tacit support to US wars. As just one example, other countries can refuse the US military the use of their land or air space.
As we have begun to do in Georgia in our fight to shut down immigration detention centers through documenting and exposing the abuses, we must work closely with organizations such as School of the Americas Watch in tying immigrants' rights with US foreign policy and addressing both issues in a more holistic manner. It is only through making these linkages and collectively fighting against an unjust US foreign policy and repressive immigration policy that we can have any hope of finally addressing the roots of forced migration.
—
FUSION: How Many Countries is the U.S. Currently Bombing
—
Further Readings
Newseek: U.S. Has Spent Six Trillion Dollars on Wars That Killed Half a Million People Since 9/11, Report Says
—
---
Problems in Current Immigration System
—
NPR: Immigration Chief: 'Give Me Your Tired, Your Poor Who Can Stand On Their Own 2 Feet'
—
MTV Decoded: Why is Legal Immigration to the U.S. Almost Impossible?
—
Path to Citizenship
Visa

Temporary pass that lets you enter the United States and remain there for a specific period of time
Work visa, student visa, tourist visas, diversity lottery visa, etc.
Most undocumented immigrants overstayed their visa
Can lead to green card/ permanent residence

Green Card

Officially as a Permanent Residence Card (PRC)
Allows an imigrant to gain permanent residence in the US

To live and work (lawfully) anywhere in the US
Entitled to rights and protections of citizenships
Can qualify for U.S. citizenship after five years

Must prove good character

Estimated 13.2 million green card holders

Approximately 65,000 of them serve in the U.S. Armed Forces
8.9 million are eligible for citizenship of the United States

Can still be deported if convicted of a serious crime
Around 1.2 million greencards issues every year

Family based immigration – 800,000 green cards (70%)
Employment-based green cards – 140,000 (12%)
Rest is a combination of asylum, lottery, military, etc. (18%)
Below is a size representation of who gets the most green card
—
The Realities of US Immigration and the Need for Reform
There are 5 ways to legally immigrate to the US
Family-Based Immigration

US Citizens can sponsor immigrant family members (parent, spouse, sibling) for permanent residence (Green Card)

Employment-Based Immigration

US employers sponsor highly skilled employees for temporary work visas

 Have to leave country every 11 months to get it renewed

Not guaranteed you can come back every year

Can lead to a green card


Refugee Asylum

Refugees fleeing violence, persecution, humanitarian crisis or seeking asylum
Can apply for a greencard after living in the US at least one year

Since being granted asylum
Trump admin working to cut to zero

The Diversity Visa Program (Green Card Lottery)


Each year 50,000 visas are allocated by lottery to countries that have received less than 50,000 green cards, not including Asylum, in the previous 5 years

Ineligible Bangladesh, Brazil, Canada, China (mainland-born), Colombia, Dominican Republic, El Salvador, Haiti, India, Jamaica, Mexico, Nigeria, Pakistan, Peru, Philippines, South Korea, United Kingdom and its dependent territories (except Northern Ireland), and Vietnam

Meant to increase diversity in immigration

Countries with less previous immigration have higher chances

Only path if not sponsored by employer or family member and not a refugee/Asylum
Can lead to a greencard

Military

The US has agreements with some countries (South Korea, Canadia, etc)

To recruit specialized soldiers in exchange for green cards

Trump admin working on ending these programs
—
Barriers to legal Immigration
Due to these barriers many people and families living in extreme poverty or dangerous situations have no choice but to illegally immigrate
Green Card Cap per country

The maximum number of Green Cards available, excluding aslyum, for any eligible country is 3,500 (7%)

Cost

The application fee in 2014 to apply for immigration status is $465
For employee sponsored work visas it can cost up to $6000 in fees
Additional costs: legal fees, medical exams, vaccinations, fingerprinting, transportation, etc.

Often can cost $1000s to legally immigrate to the US

This eliminates poor people, who often need to the most, from legally immigrating to the US

Backlog

Many countries immigration applications are backlog for years to decades.

Several countries have a 20+ wait time for applications to be reviewed
Many people living in very dire situations can't wait that long.

"The four countries with the longest wait times for family- and employer-sponsored visa applications are Mexico, India, China and the Philippines. That's because the limits on green cards are the same for large countries like Mexico as they are for small countries like Denmark. Each year, the US grants 226,000 family-sponsored green cards. The limit for employer-sponsored permanent visas is 140,000. The law prescribes a per-country limit at 7% of the total… The U.S. government is only now (2014) considering Mexicans who were sponsored by siblings by June 1997" Moni Basu – CNN

Trumps'  "Invisible Wall"

Effort to slow down/block legal immigration through a variety of ways

ie. Public Charge

Link a subject's immigration status to their income and their possible use of certain public programs (food stamps, housing assistance, Medicaid)

Highly Skilled

Most of the employer-based visas are reserved for high-skilled workers
Not an option people in construction, landscaping and agriculture

Being Denied Asylum

Denials issued in 2/3 cases heard by asylum officers and 1/2 cases heard by Immigration Judges
2018 AG Sessions removed domestic abuse/gang violence from asylum
Domestic Violence Asylum Claims
2018 AG Sessions removed domestic abuse/gang violence from asylum

Will have devastating effects on thousands of asylum seekers fleeing violence
Overturns precedent set during the Obama admin that allowed women to claim credible fears of domestic abuse
"The prototypical refugee flees her home country because the government has persecuted her" – Jeff Sessions

Asylum seekers can make claims that they suffered persecution related to

Race, religion, nationality, political opinion or their particular social group
Domestic violence victims gained eligibility in 2014 case of Guatemalan woman

Gender-based violence a huge problem in Central America and parts of Mexico

In 2016 1 out of 10 applicants seeking asylum are approved

Process can take months or years
—
"To several of the commenters on this thread – first, I want to acknowledge that asking why people don't just become citizens, or whether people without legal status can get public benefits that U.S citizens cannot, are legitimate questions. If they are asked in good faith, no one should mind you asking them.
Therefore, let me answer your questions. Please know that I am well-informed on these topics, as an immigration lawyer for the past 8 years, the past six of those in Colorado, and currently the Director of Family Immigration Services at Catholic Charities of Central Colorado (most of you know us best as the organization that runs the Marian House soup kitchen). You may verify those statements by entering my bar number (44591) on the Supreme Court of Colorado website (http://www.coloradosupremecourt.com/Search/AttSearch.asp) or viewing our Catholic Charities website (https://www.ccharitiescc.org/).
First, as to why young people who have DACA haven't just become citizens:
To become a U.S. citizen (other than by birth), one must first become a Lawful Permanent Resident ("green card" holder). Only after five years as a Permanent Resident can you apply to become a citizen. Thus, the obvious next question: how does a person become a Permanent Resident? There are three primary options to do so:
1) Family-based petitions. This means that a U.S. citizen or Permanent Resident parent, spouse, adult child, or sibling files a "petition" for you. Depending on the category that you fall into, the wait will be anywhere from 1 – 22 years (yep) before you can use that petition to take the next step – applying to become a Permanent Resident (background checks, medical exam, more fees, etc.). That works for people living outside the U.S., but for those who have been here, it may not be possible if they entered the U.S. illegally, even if they were minor children when they did so.
2) Employment-based petitions. A U.S. employer can similarly sponsor you, but generally only if you are in a profession requiring an advanced degree or unique skills (doctors, software engineers, world-class athletes to coach professional sports teams, etc.). Even then, the potential employer must generally also prove that they made good-faith efforts to hire a U.S. citizen for the position, but no qualified applicants applied.
3) Diversity visa lottery. Every year, the U.S. government selects 50,000 people worldwide who enter a lottery and pass background checks to come to the U.S. as Permanent Residents. This lottery, however, is only available to people from countries that traditionally send few people to the US – so, for example, people from countries such as Mexico, the Philippines, China, Guatemala, India, El Salvador, and other countries that send larger numbers of immigrants to the U.S. do not have this option.
Extra note: The current Administration has actively sought to eliminate or dramatically limit Options #1 and #3. The new term being used in the attempted re-branding of Option #1, family-based immigration, which has been the basic principle of U.S. immigration law for over a century, is "chain migration". If those two options are in fact eliminated or curtailed, legal immigration to the U.S. will be significantly reduced.
The KEY POINT to all of the above: If you do not qualify for one of these 3 options, then there is no "line" to get into to legally become a Permanent Resident and eventually a U.S. citizen. So, if you are not fortunate enough to have, say, a U.S. citizen spouse or a graduate degree in computer science, you very likely can never become a citizen of the United States.
Second, one commenter above asked why President Obama, when he established DACA in 2012, did not just create a path to citizenship for these young people at that time. The answer: earlier that year, Congress had for the 11th year in a row failed to pass the Dream Act, which would have done exactly that. The President acting through his authority as head of the Executive Branch cannot create a path to Lawful Permanent Residency (and eventual US citizenship). Only a law, passed by Congress and then signed by the President, can accomplish that. So President Obama on June 15, 2012 created the more limited DACA program through Executive Action – which is why President Trump, as the new President, was able to end the program, also without an act of Congress, last fall." Eric Pavri
—
Legal Immigration: Last Week Tonight with John Oliver (HBO)
—
The Guardian: How Trump's 'invisible wall' policies have already curbed immigration
Each change is being closely monitored by immigrant and civil rights groups, such as the American Civil Liberties Union (ACLU), which has led dozens of legal campaigns against Trump policies. A day after the administration announced the so-called asylum ban, the ACLU had filed a lawsuit against it. One month later, the supreme court upheld a lower court's decision to block the ban.
"There are legal constraints to what the government can do and those constraints have stopped many things from moving forward," said Omar Jadwat, director of the Immigrants' Rights Project at the American Civil Liberties Union (ACLU). "But that hasn't stopped them from trying."
Jadwat said even immigration experts struggle to keep track of the government's endless stream of policy changes, directives and behind-the-scenes maneuvers to reshape immigration policy.
"It is all really part of one campaign to target immigrants and immigration," said Jadwat. "To do everything they can, and many things they can't legally do, to try to vilify immigrants, to make their lives harder, both people who are in status and people who are seeking legal status."
The ACLU's legal challenges have stopped, or slowed, several Trump policies from continuing, including forcing the government to reunify families it separated at the border last summer – months before mass separations began.
Despite this, they are bracing for another two years of Trump administration anti-immigration policies, which could include another form of family separation.
In November, Trump's nominee to run US Immigration and Customs Enforcement (Ice), Ronald Vitiello, declined to rule out the possibility that the US could again separate families at the border. And the Trump administration has reportedly weighed family separation alternatives including a "binary choice" plan that would give parents the option to separate voluntarily or be detained together for years.
Jadwat concluded: "They have doubled and tripled down on these policies that are illegal and unconscionable. And done it in ways, and repeatedly, that are extremely sloppy [and] lack the basic competence you would expect from the government."
—
Hill: Trump administration releases new 'public charge' rule making it easier to reject immigrants
The Trump administration on Monday released the final version of a controversial rule that dramatically increases the government's ability to reject green cards for people who are deemed likely to depend on government aid such as food stamps, housing assistance and Medicaid.
The new "public charge" rule would link a subject's immigration status to their income and their use of certain public programs.
Published in the Federal Register, the rule will officially be released Wednesday and go into effect 60 days later.
Ken Cuccinelli, the acting director of the U.S. Citizenship and Immigration Services, announced the rule at a press briefing at the White House on Monday morning.
The administration has portrayed the rule as a way to promote sufficiency and independence among immigrants.
"We certainly expect people of any income to be able to stand on their own two feet," Cuccinelli said. "A poor person can prepare to be self-sufficient… so let's not look at that as the be all end all."
But immigration advocacy groups have expressed concerns that it could discourage immigrants from seeking necessary assistance and lead to a chilling effect in minority communities.
The National Immigration Law Center announced as Cuccinelli took the podium that it would challenge the rule in court.
"It will have a dire humanitarian impact, forcing some families to forego critical life-saving health care and nutrition," NILC executive director Marielena Hincapieé said in a statement. "The damage will be felt for decades to come."
The rule defines the term "public charge" in the Immigration and Nationality Act, which gives the Department of Homeland Security authority to deny applicants green cards, visas or entry into the U.S. if there is a risk they will become public charges.
The public charge term has historically referred to someone who is "primarily dependent on the government for subsistence" based on their receipt of "public cash assistance."
The new rule expands the definition to include anyone who receives food stamps, Medicaid and housing subsidies.
Receipt of one or more of those designated public benefits for an aggregate 12 months within any three-year period by any noncitizen will be considered a negative factor in determining whether or not they become a public charge.
The rule contains a list of other positive and negative factors, like age, which will be evaluated together to make a public charge inadmissibility determination.
Cuccinelli emphasized that the determination is a "totality of circumstances test," meaning that receiving one benefit will not be disqualifying for green card or visa applications.
He was also adamant that the rule is not a substitute for congressional action, insisting it does not undercut the need for broader immigration reforms.
The rule change was first announced in September of last year and was reportedly spearheaded by White House adviser Stephen Miller, who has led the charge on a number of hardline initiatives to cut down on immigration.
It received over 200,000 public comments online, many of which were critical of the policy.
The Trump administration has consistently sought to curb both legal and illegal immigration.
Senior White House adviser Jared Kushner has been developing an immigration plan that would shift the U.S. system to favor a skills-based application process rather than an applicant's family ties.
Experts last year predicted the proposed version of the rule would have a serious impact on all immigrants, regardless of whether they were specifically impacted by the policy, by disincentivizing the use of public programs.
"Numerous studies, by MPI and others, have found the rule would result in disenrollment from public benefits programs by many immigrants, including those not directly affected by the rule, as well as U.S.-born dependents," the Migration Policy Institute wrote in a report.
"Already, there are anecdotal reports by service providers of people disenrolling from public benefit programs amid fear or confusion about the rule."
The new rule includes some changes from the proposed version. It also sets thresholds under which receiving benefits will not trigger the designation.
Additionally, receipt of Medicaid will not be considered a factor for noncitizens "under the age of 21 and pregnant women during pregnancy and during the 60-day period after pregnancy."
—
Further Reading
—
---
The Fear of Demographic Changes
—
—
Changing Demographics
Rising Hispanic Population

Between 1980-2008, foreign-born Hispanic population quadrupled from 4.2 to 17.8 million

2008 Census Bureau Report

Stated by 2050 minorities will become the majority

Causing white people to be minorities

Yale studies on white people reactions to demographic change found this change often:

Scares white voters into voting for politicians stoking fear and implicitly/explicitly racist

Nudged many white people to be more conservative on a variety of policies

Causes white sympathy for other whites

While increases feeling of fear and anger toward minorities

Produces a sense of a zero-sum competition between racial groups

Hearing about one group rising, creates fear about own group declining

These results were found among white people in all political backgrounds

As the country diversifies

White Americans are increasingly segregating themselves from people of color

Which denies them a chance to reduce fear and prejudice through face to face encounters

These demographic changes already happening in many communities

Rising Hispanic Population

Between 1980-2008, foreign-born Hispanic population quadrupled from 4.2 to 17.8 million

"Economic concerns" was not the leading reason in exit polls for voting for Trump

Growing minorities threatening dominate status groups (white, male, Christians)
Fear of losing the "American way of life" to foreign influence
—
Fox News' Latest Disturbing Anti-Immigrant Rant
NATGEO: As America Changes, Some Anxious Whites Feel Left Behind
Since 2000, Hispanic populations has become majority in town/counties:

Suffolk, Massachusetts, Montgomery, Maryland, Mecklenburg, North Carolina, numerous counties in California, Colorado, Florida, Georgia, New Jersey, Texas

NATGEO article highlighted Hazleton, Pennsylvania

Former coal mining town slipping into decline until Latinos arrived in early 2000
In 2000 Hazleton's 23,399 residents were 95% white and less than 5% Latino
By 2016 Latinos became the majority, composing 52% of the population

while the white share plunged to 44%

Many white residents reported feeling:

Outnumbered and scared about being a minority
Way of life or American way of life being threaten
"We know in sociology when community identity is challenged or questioned in some way, the community asserts and defends that identity. With Hazleton's changing demographics and persistent economic decline, the community began to see itself as white. The city reasserted its identity as white." Jamie Longazel, Criminal Justice professor at John Jay College
—
Vox: White fear of demographic change is a powerful psychological force
"In August 2008, the Census Bureau released a report that predicted a seismic shift in American demographics: By 2050, minorities would make up more than 50 percent of the population and become the majority.
When Yale psychologist Jennifer Richeson heard about the report on NPR, she remembers thinking, "This is probably freaking somebody out."
By "somebody," she means white people.
Richeson's studies on interracial interactions had taught her that when people are in the majority, the sense of their race is dormant. But the prospect of being in the minority can suddenly make white identity — and all the historical privilege that comes with it — salient. And, she guessed, the prospect of losing majority status was likely to make people (perhaps unconsciously) uneasy.
In other words, she wondered if white people would read the news of a coming "minority majority" shift as a threat, a "threat" powerful enough to change their thoughts and behavior.
In the years since, Richeson has tried to answer this question with a trove of experimental research. What she's found is both unsettling and crucial to understanding politics in the era of President Donald Trump.
Her research — and the research of many other social scientists studying the rise of Trump, Brexit, and other examples of nationalistic backlash around the world — points to how the politics of inclusion will be challenged in the days ahead.
Perhaps one day social scientists will figure out how to get people of different backgrounds to live among one another and not be afraid. But for now, the perceived "threat" of demographic change is making voters fearful and, in turn, giving power to politicians who implicitly or explicitly stoke that fear. It's a troubling problem crying out for an answer.
The experiments
After the census report came out, Richeson and Maureen Craig, a graduate student working under her (now a psychology professor at NYU), set up a simple experiment.
First, they had a group of white participants read a bit of text summarizing the census report heralding the minority-majority shift.
That was the experimental condition. Then they had a second group of white participants read about demographics as they currently exist.
The first round of results was troubling: White participants who read about demographic change showed greater preference for their own racial groups — they were more likely to respond to statements like "I would rather work alongside people of my same ethnic origin" in the affirmative. The paper, published in Personality and Social Psychology Bulletin, also found that the experiment made white participants feel less warm toward members of other races.
This effect has been replicated in other labs. For instance, a study led by psychologist H. Robert Outten reported nearly identical findings in both Americans and Canadians. Outten's paper also found that the exposure increased white sympathy for other whites, and increased feeling of fear and anger toward minorities.
The results suggest that "a sense of a zero-sum competition between groups is activated," Craig tells me. When people hear about the rise of one group, they automatically fear it will mean a decline in their own.
To be clear: It's wrong to conclude from these studies that deep down, all white people harbor extreme animus. The psychologists do not see it that way. On average, Craig says, people in her studies report tolerant attitudes toward minorities. "We're saying that there's a [small] relative difference, and that difference is leading toward more negative attitudes," she says. The effects they find are small in effect size, but consistent.
"The point is that people who think of themselves as not prejudiced (and liberal) demonstrate these threat effects," Richeson says.
You can think of the results like this: Fear of outsiders is a chord that can be struck in some of us. Some politicians exploit this, and Trump most certainly did when he said that undocumented Mexican immigrants, refugees, and people from Muslim countries ought to be feared and barred from entering our country.
Fear of demographic change is changing political decision-making
It's not just racial attitudes that shift when whites are exposed to the demographic data. Political attitudes shift too. And this can, in part, explain why Trump found an audience with his nationalistic rhetoric.
In another paper, published in Psychological Science, Richeson and Craig found that exposure to the census report nudged participants to be more conservative on a variety of policies. What's interesting here is that the policies weren't necessarily race-related. Participants became more conservative on topics like affirmative action and immigration, as well as on defense spending and health care reform.
The threat of demographic change — and the loss of status that comes with it — provokes a broad sense of wanting to hunker down. A similar thing happens when psychologists remind people of their mortality. Psychologists find the threat of death makes people more conservative, and more wary of others too.
And it's not that conservatives are becoming more conservative. White people of all political backgrounds in America become more conservative in these experiments.
But why would a self-avowed liberal change her political position just because of a line from a census report? Richeson and Craig are pretty sure the answer is that these white people feel threatened.
Richeson and Craig ran a version of the experiment where participants were told that even though the minority-majority switch was coming, the social order would continue to be the same. White Americans would still come out on top in American society.
In that condition, the effect disappeared. "And that's how you know it's status threat" fueling the effect, Richeson says.
She doesn't know how that threat will increase or diminish in the population in the coming years. The feeling of threat could even decrease. "People may have seen electing [Trump] as an intervention that will stave off the status and cultural shifts they are concerned about," she says.
But then, that's concerning too: We can't neutralize the threat of demographic change at the cost of minorities.
A sense of demographic threat influences voting behavior, too
What's compelling about this line of research is that it suggests not only do people change their attitudes, but they also change their behavior in response to demographic threat.
Maria Abascal, a sociologist at Brown University, found in an experiment that white participants who are exposed to information about Hispanic population growth will donate less money to black people. Think about this for a second: When hearing about the rise of one minority group, participants in the study were stingier toward an unrelated minority group. That means the growth in the Hispanic population is causing an anxiety that generalizes into a broad sense that white people's status needs to be reinforced. (The information about Hispanic population growth did not change the behavior of the black participants in the study.)
And right before the election, a paper led by Brenda Major at UC Santa Barbara found that exposure to demographic change increased support — to a small degree — for Trump (and not the other Republican presidential candidates) among whites who highly identified with their racial groups.
"Among very highly identified Whites … the racial shift reminder shifted them one point more likely to vote for Trump on a 7 point scale — from about a 2.5 to about a 3.5," Major explains in an email. "Of course, Democrats were still less positive toward and intended to vote for Trump less than Republicans did, but the group threat pushed them both in that direction. Why Trump and not the other Republican candidates? I think because Trump's rhetoric was and is most hostile toward people who aren't White."
Outside of psychology labs, there's compelling evidence that Trump's win was linked, in part, to white anxiety about a changing world. Racial attitudes were a strong predictor of Trump support in the lead-up to the election. "Republicans who scored highest on racial resentment were about 30 percentage points more likely to support Trump than their more moderate counterparts in the bottom quartile of the party in racial conservatism," Michael Tester, a UC Irvine political scientist, explained to the Washington Post.
Why increasing diversity could make America a more hostile place
All these results are troubling. And they're troubling because the forces dividing Americans along racial lines may only grow stronger in the Trump era.
Vox's Alvin Chang has reported on another disturbing trend: that white America is slowly segregating itself from diverse communities. It's a story, he writes, about:
… how many white people have reacted to increasing exposure to nonwhite populations, who are following in their footsteps and pursuing the traditional American dream. The reaction is not always articulated or even intentional; in fact, most people say they want to live in a diverse and integrated community; they, too, have the dream that no one will be judged by the color of their skin.

But data shows that as minorities move into suburbs, white families are making small and personal decisions that add velocity to the momentum of discrimination. They are increasingly choosing to self-segregate into racially isolated communities.
So as the country diversifies, white Americans are increasingly choosing to live among each other. But demographic change will keep charging ahead. White Americans will learn about the changes, but they won't have the opportunities to make the intensive face-to-face contact necessarily to assuage their fears.
There's one study that shows it's possible to meaningful reduce prejudice in the real world. And for that opinion change to happen, it requires going door to door and having voters talk about their real lived experience, and their own memories of feeling marginalized. It isn't easy. But with contact, it's possible.
It's not just Richeson and Craig who worry that increasing diversity might make America a more hostile, less compassionate place.
"I think that diversity, immigration, and multiculturalism are right at the heart of the sociological problem in Western democracies, along with the new and pernicious role of social media," psychologist Jonathan Haidt recently told Vox's Sean Illing. "So long as we are all immersed in a constant stream of unbelievable outrages perpetrated by the other side, I don't see how we can ever trust each other and work together again."
Haidt continued:
As multiculturalism is emphasized more and more, there emerges a reaction against it on the right, which is attractive to the authoritarian mind and also appeals to other conservatives. And this, I think, is what has happened, this is what Trump is about — not entirely, of course, but certainly this is a big factor.
Elsewhere, researchers find that mere exposure to marginalized groups of people backfires when it comes to progressive policymaking. A recent study in PNAS (Proceedings of the National Academy of Sciences) found that when experiment participants walked past an actor dressed up like a destitute homeless person, they were less willing to support redistribution of income through a "millionaire's tax" on a questionnaire. "I do think it could be the case that, for an affluent individual, seeing someone who is poor reminds you of your wealth and perhaps makes you more protective of it," Melissa Sands, the author of that study, tells me in the email.
The big question the researchers cannot yet answer is this: How does the country keep growing more diverse without these fears coming to an even more dangerous boil?
"My biggest concern about all of this is if we're going to really build a multiethnic, interfaith democracy, we can't have these levels of racial polarization," Richeson says. "We really need to understand the many identity threats that are happening here. Both for White Americans and for the many racial minorities that are feeling very threatened by a Trump presidency, what this means for all kinds of racial progress. … How do we come together given this demographic split? it's terrifying for us."
Richeson says she doesn't have the answers. No one does. But she hopes to look for them in some research projects over the next several years. "If we can understand the mechanism giving rise to what we are seeing in the world, then we can address it," she says.
In addition to lab studies, Richeson says her colleagues in the field are planning trips out into America, to learn from white people and understand how they feel about demographic change. The goal is to find a way to frame the change in a way that's nonthreatening, or communicate messages that build multiracial coalitions. (Richeson wonders if poor white voters will better identify with poor black voters when reminded of their shared economic hardships, for instance.)
One last thing to note: The US Census projections are based on arbitrary ideas of race. None of this matters if the census changes its definition of who it considers to be white. For instance, the 2008 report considered biracial people to be part of the coming "minority majority." If the census redefines what it means to be "white," then the possibility of a minority majority may go away.
The "threat" is dependent on who you consider part of your team. If the labels change, so may the feelings of threat. "This term 'majority minority' has absolutely no meaning," Richeson says.
Unless we let it.
"It's horrible that things are devolving as much as they are in terms of intergroup harmony," Richeson says. "But what that says to me is our work is all the more important.""
—
Fox News Pushing Demographic Change Fears In America
—
---
Intersectionalities of Xenophobia
Intersectionality

Explains how someone can feel multiple forms of discrimination and/or privilege when an individual has multiple identities such as race, gender, age, ethnicity, health and other characteristics

Xenophobia can often be worst

When person marginalized has other marginalizing identities

Women
LGBTQ
Disabled
Homeless
Poor
—