---
Table of Contents
What is Environmental Racism
Environmental Justice
Current Environmental Justice Battles
Environmentalism vs Colonialism
Decolonializing Environmentalism
Opposition to Environmental Justice
---
What is Environmental Racism
—
"Environmental Racism is any environmental policy, practice, or directive that differentially affects or disadvantages (whether intended or unintended) individuals, groups, or communities based on race or color. Low income persons and people of color are exposed to greater environmental risks than white or affluent communities"  DR. Robert Bullard, Father of Environment Justice
—
Blavity: Environmental Racism and Climate Change
—
The Atlantic: Environmental Racism is the New Jim Crow
—
Center for American Progress: 5 Things to Know About Communities of Color and Environmental Justice
Communities of color have higher exposure rates to air pollution than their white, non-Hispanic counterparts. A Yale University study found that non-Hispanic whites had the lowest exposure rates for 11 of the 14 pollutants monitored in the study. Meanwhile, Hispanics had the highest exposure rates for 10 out of the 14 pollutants, and African Americans had higher exposure rates than whites for 13 out of the 14 pollutants. Some of the pollutants studied have been connected to asthma, cardiovascular issues, lung disease, and cancer. For example, a case study of The Bronx, New York, found that individuals who lived close to noxious industrial facilities and waste sites were 66 percent more likely to be hospitalized for asthma. Significantly, these same individuals were 13 percent more likely to be people of color.
Landfills, hazardous waste sites, and other industrial facilities are most often located in communities of color. A report titled "Toxic Waste and Race at Twenty" reviewed data collected over a 20-year time period and found that more than half of the people who live within 1.86 miles of toxic waste facilities in the United States are people of color. A report by the Center for Effective Government found that people of color are nearly twice as likely as white residents to live within a fenceline zone of an industrial facility. These facilities contribute to air pollution, safety issues, and health concerns.
Lead poisoning disproportionately affects children of color. Children of color who live in urban areas are at the highest risk for lead poisoning caused by lead-based paint. A study by the Centers for Disease Control and Prevention determined that 11.2 percent of African American children and 4.0 percent of Mexican-American children are poisoned by lead, compared with 2.3 percent of white children. Lead poisoning can result in a wide range of health problems, such as anemia, seizures, and brain development issues. Even with the restrictions on lead paint usage, children of color who live in low-income communities continue to suffer the most. For example, a 2004 report revealed that African American children and Hispanic children in Chicago were 12 times and 5 times more likely to be poisoned, respectively, than white children.
Climate change disproportionately affects low-income communities and communities of color. The effects of climate change, such as extreme weather conditions, have devastating consequences for communities of color and low-income communities. These extreme weather events can displace residents and even cause death. In the aftermath of such disasters, efforts of city officials to rebuild communities of color and low-income communities are often inadequate compared to efforts to rebuild higher-income and white communities. Perhaps the most powerful example of this inequity is the communities of color in New Orleans that were affected by Hurricane Katrina. Black homeowners received $8,000 less in government aid than white homeowners due to disparities in housing values. In 2013, about 80 percent of the mostly black residents of the city's Lower 9th Ward had not returned to their community due to inadequate building efforts. 
Water contamination plagues low-income areas and communities of color across the nation. Studies have documented limited access to clean water in low-income communities of color. Water contamination has largely affected children of color who live in rural areas, indigenous communities, and migrant farmworker communities. Contaminated water can cause an abundance of health-related issues, particularly for young children. Depending on the contaminant, possible health problems can include waterborne diseases, blood disorders, and cancer. Indigenous people of the Navajo Nation, for example, have suffered for years from water contamination due in part to the residual effects of uranium mining in the region during the 1950s, as well as the recent Gold King Mine toxic spill. In St. Joseph, Louisiana, residents are forced to live on water that is tinted brown and yellow but that the state continues to claim is safe to drink. African Americans make up three-quarters of the town's population and nearly 40 percent of the residents live in poverty.
—
Environmental Racism Explained
—
NPR: Pollution Kills 3 Times More than AIDS, TB And Malaria Combined
"Exposure to polluted air, water and soil caused nine million premature deaths in 2015, according to a report published Thursday in The Lancet.
The causes of death vary — cancer, lung disease, heart disease. The report links them to pollution, drawing upon previous studies that show how pollution is tied to a wider range of diseases than previously thought.
Those studies observed populations exposed to pollutants and compared them to people not exposed. The studies have shown that pollution can be an important cause of diseases — many of them potentially fatal — including asthma, cancer, neurodevelopmental disorders, birth defects in children, heart disease, stroke and lung disease.
The nine million figure adds up to 16 percent of all deaths worldwide, killing three times more people than AIDS, tuberculosis and malaria combined. Pollution is responsible for 15 times more deaths than wars and all other forms of violence.
"No country is unaffected," the report notes. But 92 percent of those deaths occurred in low- and middle-income countries.
You talk about environmental injustice. Explain the injustice of pollution.
One blatant example is asbestos. About two million tons of new asbestos is produced every year. [Asbestos is outlawed in most of the developed world because of the high risk of lung cancer.] Virtually all of that goes to the world's poorest countries that have poor or no regulations against it. [According to reports it is used in the production of building materials, among other products.] It's going to continue to cause epidemics of cancer in poor counties. Another example is pesticides. About 20 percent of U.S. pesticide production is of pesticides not allowed in this country because of known health risks. So we export it to poor countries.
Then there is the international transfer of materials like old computers, cell phones, TVs, refrigerators from rich countries to the developing world. People break them up and try to extract valuable things like gold or copper, and pollutants get into the soil. Or lead batteries end up in developing countries and contaminate communities."
—
The Root: Study Finds White Americans Primarily Cause Air Pollution, But Black People and Latinx Are the Ones Who Breathe It
America's racial gap colors every aspect of its landscape: the places we live, the water we drink, and, as a new study shows, the very air we breathe.
According to research published Monday in the journal Proceedings of the National Academy of Sciences (PNAS), black people and non-white Hispanics disproportionately breathe air polluted by non-Hispanic white people. What makes the study particularly remarkable is that it looks beyond the immediate environments black people and non-white Latinx typically inhabit, which have already been established as more likely to be closer to industrial zones that cause pollution.
Instead, researchers focused on consumer demand for products that cause pollution and compared that to the quality of air different racial groups breathed in.
As NPR summarizes, researchers found polluted air is "disproportionately caused by white Americans' consumption of goods and services, but disproportionately inhaled by black and Hispanic Americans."
To put it another way, while white Americans are the primary drivers of air pollution, black Americans and Latinx shoulder the "pollution burden," according to the study's authors.
The researchers also noted that while the findings may seem "intuitive," this relationship "has not previously been directly established, let alone quantified."
So what does the racial gap look like when it comes to pollution?
The study, which used data from the U.S. Bureau of Labor Statistics, found black people are exposed to about 56 percent more pollution than caused by their consumption. That number was even higher for non-white Hispanics, who breathe in 63 percent more air pollution than they cause. As for white Americans, the study found they breathe in 17 percent less air pollution than they cause.
One of the study's authors, Christopher Tessum, a postdoctoral researcher at the University of Washington, explained to NPR that this gap in consumption didn't seem driven by a difference in the goods and services white people consumed. Rather, they were simply consuming more products and services that cause pollution than black and Latinx Americans.
These disparities have dire health consequences, the study notes, since poor air quality is the largest environmental health risk in the U.S.
From NPR:
The most relevant air pollutant metric for human health is "particulate matter 2.5″ or PM2.5. It represents the largest environmental health risk factor in the United States with higher levels linked to more cardiovascular problems, respiratory illness, diabetes and even birth defects.
Human activities, like burning fossil fuels or agriculture, are the primary causes of PM2.5 pollution, which contribute to more than 100,000 deaths every year in the U.S., reports Science Daily.
Texas Southern University public affairs professor Robert Bullard, frequently referred to as the "the father of environmental justice," was not involved in the PNAS study, but has written extensively on racial inequity as it applies to having clean water, clean air, or living in a clean environment.
As Bullard told USA Today, "these findings confirm what most grassroots environmental justice leaders have known for decades, 'whites are dumping their pollution on poor people and people of color.'"
—
Vice: Being Black in America Is a Health Risk. It's Time for Reparations.
"…Or consider that Black children more frequently need to visit the emergency room for asthma attacks—at an average cost of $2,116, according to Medical Expenditure Panel data—since they're at greater risk of not having a primary care provider than white children. In Chicago alone, Respiratory Health Association researchers found that Black kids were five times as likely as white kids to visit the ER and determined that preventable charges totaled $6.1 million annually. That doesn't include the costs of missed days of school and childcare.
Two of Rolinda Robinson's daughters suffered from severe asthma attacks. Living in the Austin area of the West Side of Chicago, Robinson often drove her children nearly a half hour in the middle of the night to an emergency room she trusted, only to wait two or three hours to be seen. "We would be sitting in the emergency room until the next day to the point where I would be so drained that I could not go to work the next day, as well as she would be so sick that she would not be able to go to school or daycare," Robinson said.
Though Robinson had health insurance for most of her children's lives, her insurance did not cover all of the expenses that come with being a single parent trying to care for children with asthma. "There was the constant cost of going back and forth to ER, the gas to get there, paying for parking, and missing time off work," she explained.
One of the straightest lines we can draw between a racial health disparity and lost wages is lead poisoning. For at least 20 years, it has been known that Black children are at a much greater risk of lead poisoning, a clear consequence of housing segregation that exposes them to lead-based paint and contaminated soil and water.
Lead poisoning has a destructive effect on health, which directly affects a person's lifelong ability to make money: Children endure behavioral and cognitive problems that may hinder their chances at doing well in school and on tests. "There is strong evidence that exposure to lead in early childhood negatively affects a developing brain and has long-term negative effects on both cognitive achievement and behavior," said Anna Aizer, an associate professor of economics and public policy at Brown University. "These children will grow up to earn less in adulthood."
Elise Gould of the Economic Policy Institute estimates that a loss of one IQ point from lead poisoning may lead to a loss of more than $22,000 in lifetime earnings (adjusting for inflation). Now consider that 14 percent of the children poisoned in Flint, Michigan, had very high blood lead levels—above 10 micrograms, which works out to a lifetime loss of at least $162,800 in earnings per child. It is medically impossible to reverse the damage done to the nervous systems of these children. But it is very possible to compensate them for unnecessary harm.
Improving the financial health of Black Americans is critical for improving their mental and physical health
Cash is certainly not an on-off switch to fix racial health disparities (especially maternal mortality, which affects every socioeconomic class of Black women), nor can any amount of money make right the loss of so many lives. Yet, there is evidence that cash reparations would not only be a just form of repayment, but a massive evidence-based health intervention…"
—
Business Insider: We're headed for 'climate apartheid,' in which the poor will suffer while the rich save themselves, warns a chilling UN report
Further Readings
Reuters: Reuters finds 3,810 U.S. areas with lead poisoning double Flint's
—
---
Environmental Justice
—
"Environmental justice is the fair treatment and meaningful involvement of all people regardless of race, color, national origin, or income, with respect to the development, implementation, and enforcement of environmental laws, regulations, and policies" DR. Robert Bullard, Father of Environment Justice
—
ProPublica: A Brief History of Environmental Justice
—
In January, I travelled to Mississippi to meet Heather McTeer Toney, an Obama appointee to the Environmental Protection Agency and the first black mayor of Greenville, Mississippi. On her mind were the minority communities on the frontlines of climate change disasters in the south.
An estimated 70% of the country's contaminated waste sites are located near low-income housing, and an Associated Press analysis suggests 2 million people live within a mile of one of the 327 Superfund sites vulnerable to climate change-related flooding, most of them in low-income communities and communities of color.
The south-east, particularly North Carolina and Virginia, is notorious for its coal ash deposits, spills, and anti-regulation mentality. People of color have outsized exposure to coal ash pollution, which contains carcinogens like mercury, lead, and arsenic. The EPA estimates that 1.5 million people of color live in areas vulnerable to contamination.
I decided to visit Virginia to learn more and arrived in February, Black History Month. Governor Ralph Northam was on a listening tour following his blackface photo scandal, and a bill allowing local governments to determine the future of Confederate monuments had just been easily defeated, 6-2. I wondered: if Virginia is still fighting culture battles, how can it address the imminent threats of climate change effectively and protect all its citizens.
Norfolk, Virginia, is one of the most flood-prone cities on the east coast. Through a grant from the US Department of Housing and Urban Development, the city is piloting advanced resilience measures like micro-grids, oyster reef restoration, green stormwater management, and a "People First Initiative" that sets aside money to help the displaced.
However, some of the actions meant to help low-income residents – like moving people out of flood-prone housing – raise questions of gentrification. For example, a public housing neighborhood called Tidewater Gardens will soon be razed to make way for a mixed-use project. The Norfolk city councilman Paul Riddick feels that the initiative is yet another example of urban gentrification that excludes non-white contractors, and of the generational transfer of wealth.
Though Northam recently encouraged bipartisan legislation requiring Virginia's Dominion Power Company to excavate and clean up its ash ponds, citizens will fund the $5bn cleanup bill, not the company. Furthermore, Dominion is pursuing a pipeline project that would place a pollution-generating compressor station in the historic black community of Union Hill.
While in Virginia, I visited Rick Middleton in Charlottesville to learn more about the history of environmental justice in the south.
Middleton is an Alabama-born lawyer and founder of the Southern Environmental Law Center, one of the largest environmental law organizations in the world. Its work has been instrumental in coal ash cleanup across the south, and it has sought to help communities of color such as Union Hill, Virginia, and Walnut Tree, North Carolina, challenge industrial pollution.
I asked him why he started the organization.
"I was idealistic," he said. "And I believe in justice."
Virginia's current ethical race-based fumbles are stereotypical of what people expect from the south. What outsiders don't always expect are the intelligent and passionate movements that grow in response to systematic injustice here.
"Why did you come back to the south?" I asked Middleton, wondering why he chose to open the SELC in Charlottesville.
"Yale Law School was my first time in the north-east," he said. "Because of my Alabama accent, people assumed I was an ignorant southerner, and it made me want to identify even more as a southerner."
He witnessed what he felt was a lack of interest from major environmental groups. "They didn't know the area or think they could raise money down here," he said. At the time, air pollution was a serious problem, and there was a clear need for the enforcement of standards. Middleton thought he could help.
"Advocacy is essential," Middleton continued, "but you cannot succeed at environmental protection without lawyers, especially when you're up against political power and resources."
I asked what it was like working against conservative ideology in the south.
"It wasn't always that way," Middleton explained. "When we first started, people wanted clean air. The environment wasn't politicized. We had public opinion behind us."
In the late 70s and early 80s, Middleton told me, companies weren't savvy about environmental laws, and winning cases was easier. Eventually, companies began to staff their own environmental lawyers, and then came the Reagan administration, which strengthened the conservative ideology that still persists in the south today: that government is the enemy, and regulation prevents prosperity.
Those ardently opposed to regulation might ask themselves how much they trust corporations to keep their air and drinking water clean. They might review the sheer number of Superfund sites that sat in the path of Hurricane Florence, and consider that the burden of cleanup costs often falls on taxpayers instead of the polluting companies.
Combined, the six southern states the SELC represents, Middleton tells me, would be the eighth-largest contributor of greenhouse gases in the world. It isn't a region environmentalists can afford to ignore.
Despite working against the political grain, the SELC has taken energy cases to the supreme court, resulting in the largest power plant cleanup in history. They've cleaned up coal-fired power, resulting in a 29% decrease in CO2 emissions in the region. The organization has protected millions of acres of land, and prevented uranium mining projects that would have endangered the drinking water of 1.1 million people.
I realize that in my 30 years of living in the region, even I took this work for granted. It isn't fast or glamorous – the SELC sometimes spends 10 to 15 years in litigation.
When Middleton and I walk two blocks from his office to the Charlottesville mall, a city center lined with shops, Middleton points first to an independent bookstore he loves, and second to the place where, a year ago, a white supremacist murdered the protester Heather Heyer with his car.
Environmental advocates, like those at SELC, are working across a divided nation. "I had no idea it would become as partisan as it is today. It has gotten so bad," Middleton says. "People will tell me, 'You're not so bad for an environmentalist.' Tell me – how did the idea of caring about the environment become leftwing political ideology?"
We both acknowledge that climate change is going to make things worse. "It's a slow, insidious process," he says. "America is a crisis society – we don't pay attention to anything until there's a real crisis."
If companies are not held responsible for the pollution they cause, and the government does not act to protect all citizens, we may have several crises to choose from.
—
Everyday Feminism: Civil Rights Are Green: A Concise History of Environmental Racism and Justice in the US
I never knew the Anacostia River in Washington, D.C to be anything other than disgusting. My family would joke that if you stuck your foot in the water, you'd grow an extra toe.
My grandmother, like most in the predominately black neighborhood of Southeast, lives minutes away and my father had grown up playing at its edge  — but not me.
By the time I was old enough to notice, the factories and facilities that had polluted the river were gone — but my family, friends, and community have been stuck with its consequences.
This situation is not unusual for communities of color. In fact, hazardous facilities and other harmful environmental burdens — like climate change, pollution, and waste disposal —  are disproportionately placed on low-income people and people of color.
Nearly any place you look around the nation, there are people of color suffering from environmental injustices —  like the Latinx communities of Puerto Rico stranded for days following Hurricane Maria.
Or the Skull Valley Goshute Reservation in Utah grappling with a possible nuclear waste facility on their land. Or Florida's black community of Wedgewood, who are deciding how to use new grant money to rectify the town's 13 landfills.
These issues are part of a long and complex legacy of environmental injustice which often leads to health disparities in communities of color.
Instances like these have been going on since America's inception as a mixture of disregard, neglect AND careful and intentional planning by people who benefit from it.
It's important that we look at issues that pertain to our environment with a racial equity lens because lives are at risk. The pollution placed in communities of color is literally killing us.
The stresses of climate change are destroying not just our planet but the livelihoods of people of color. We want to hold the people and institutions behind these acts accountable.
Environmental Racism places communities of color, who are more likely to be poor and without access to resources, near harmful environmental hazards, like pollution, toxic waste and other urban decay.
Access to resources and the power to make decisions are directly tied to making people of color sick and more vulnerable to natural disasters.
In fact, the underrepresentation of black people on city councils in cities where they are the majority population has led to harmful decisions about their communities being made on their behalf.
For example, residents' criticism of the predominantly white city council in Paramount, CA who turned a blind eye to toxic air pollution in the town's communities of color.
City councils help enforce zoning laws, propose projects, and bills — all of which have environmental implications.
The sticky institutional nature of environmental racism makes it hard to pinpoint exactly when it began, but the timeline below attempts to show how we got to our current state of environmental inequality in America — it hasn't been pretty.
If you're wondering about how racism slowly seeped into our environments, I've made it easy for you. Here's a timeline of how environmental injustice grew what we see today:
1800s: In search of a new world order following the end of Slavery, whiteness becomes equated with cleanliness and people of color, as well as low-income peoples, with uncleanliness. This is later used as a justification for people of color working dirtier jobs dealing with sanitation and cleaning.
1916: Starting with New York City, American city planners in the early 20th century began to divide the "cities into areas for residence and areas for industrial and commercial growth" also known as land use zoning. This practice would become the bedrock of environmental racism through industrial zoning of residential communities of color.
1965: Following the passing of the Voting Rights Act, many cities begin enacting at-large elections for voting. This method is often "discriminatory because they, in combination with racially polarized voting, prevent voters of color from electing their candidates of choice where they are not the majority in the jurisdiction," according to the NAACP. At-large elections still keep people of color out of local government, which make important environmental decisions.
1970: The Environmental Protection Agency (EPA) was founded by the Federal government to "consolidate in one agency a variety of federal research, monitoring, standard-setting and enforcement activities to ensure environmental protection," according to the EPA.
1974: The Safe Drinking Water Act was established to protect public drinking water supplies around the country.
1977: The supreme court ruled in Arlington Heights v. Metropolitan Housing Development — a landmark zoning case — that any break of the equal protection clause must be the result of both discriminatory intent and have led to discrepant outcomes. This problematic ruling neglects to notice the non-racial reasons for hazardous zoning, like less political engagement or low land costs that often affect communities of color as a result of racial inequality.
1983: Following the Warren County protests, Robert Bullard published the groundbreaking study of waste disposal practices and sitting in Houston, Texas. A few months later, Congress' General Accounting Office published a similar study proving a correlation between the siting of hazardous waste landfills and the racial and economic status of host communities.
1987: Dr. Benjamin Chavis coined the phrase "Environmental Racism" to help better explain the results of a study he aided — Toxic Waste and Race in the United States — exploring the direct relation between race and the frequency of hazardous waste sites placed near or in communities of color.
1988: Peggy Shepard, Vernice Miller-Travis, and Chuck Sutton founded the West Harlem Environmental Action, or We ACT, to fight environmental injustice in West Harlem. It was the first environmental organization in New York City to be run by people of color.
—
Environmental Justice Explained
—
UNC: Environmental Justice: Grassroots Activism and Its Impact on Public Policy Decision Making
"Despite significant improvements in environmental protection over the past several decades, millions of Americans continue to live in unsafe and unhealthy physical environments (Institute of Medicine, 1999). Many economically impoverished communities and their inhabitants are exposed to greater health hazards in their homes, on their jobs, and in their neighborhoods when compared to their more affluent counterparts (Bullard, 1994a, 1994b; Bryant, 1995; Bryant & Mohai, 1992; Calloway & Decker, 1997; Collin & Collin, 1998; U.S. EPA, 1992b).
From New York to Los Angeles, grassroots community resistance has emerged in response to practices, policies, and conditions that residents have judged to be unjust, unfair, and illegal. Some of these conditions include (1) unequal enforcement of environmental, civil rights, and public health laws; (2) differential exposure of some populations to harmful chemicals, pesticides, and other toxins in the home, school, neighborhood, and workplace; (3) faulty assumptions in calculating, assessing, and managing risks; (4) discriminatory zoning and land use practices; and (5) exclusionary practices that prevent some individuals and groups from participation in decision making or limit the extent of their participation (Bullard, 1993b; C. Lee, 1992).
Environmental justice is defined as the fair treatment and meaningful involvement of all people regardless of race, color, national origin, or income with respect to the development, implementation, and enforcement of environmental laws, regulations, and policies. Fair treatment means that no group of people, including racial, ethnic, or socioeconomic groups, should bear a disproportionate share of the negative environmental consequences resulting from industrial, municipal, and commercial operations or the execution of federal, state, local, and tribal programs and policies (U.S. EPA, 1998).
During its 30-year history, the U.S. Environmental Protection Agency (EPA) has not always recognized that many government and industry practices (whether intended or unintended) have an adverse impact on poor people and people of color. Growing grassroots community resistance emerged in response to practices, policies, and conditions that residents judged to be unjust, unfair, and illegal. The EPA is mandated to enforce the nation's environmental laws and regulations equally across the board. It is required to protect all Americans, not just individuals or groups who can afford lawyers, lobbyists, and experts. Environmental protection is a right, not a privilege reserved for a few who can "vote with their feet" and escape or fend off environmental stressors.
The current environmental protection apparatus manages, regulates, and distributes risks (Bullard, 1996). The dominant environmental protection paradigm institutionalizes unequal enforcement; trades human health for profit; places the burden of proof on the "victims" and not the polluting industry; legitimates human exposure to harmful chemicals, pesticides, and hazardous substances; promotes "risky" technologies; exploits the vulnerability of economically and politically disenfranchised communities; subsidizes ecological destruction; creates an industry around risk assessment and risk management; delays cleanup actions; and fails to develop pollution prevention as the overarching and dominant strategy (Austin & Schill, 1991; Bullard, 1992, 1993c)…
…The environmental protection apparatus in the United States does not provide equal protection for all communities. The environmental justice movement emerged in response to environmental inequities, threats to public health, unequal protection, differential enforcement, and disparate treatment received by the poor and people of color. The movement redefined environmental protection as a basic right. It also emphasized pollution prevention, waste minimization, and cleaner production techniques as strategies for achieving environmental justice for all Americans without
regard to race, color, national origin, or income. The poisoning of African Americans in
Louisiana's "Cancer Alley," Native Americans on reservations, and Mexicans in the border towns all have their roots in the same economic system, a system characterized by economic exploitation, racial oppression, and devaluation of human life and the natural environment. Both race and class factors place low-income and people of-color communities at special risk. Although environmental and civil rights laws have been on the books for more than 3 decades, all communities have not received the same benefits from their application, implementation, and enforcement.
Unequal political power arrangements also have allowed poisons of the rich to be offered as short-term economic remedies for poverty. There is little or no correlation between proximity of industrial plants in communities of color and the employment opportunities of nearby residents. Having industrial facilities in one's community does not automatically translate into jobs for nearby residents. Many industrial plants are located at the fence line with the communities. Some are so close that local residents could walk to work. More often than not, communities of color are stuck with the pollution and poverty, while other people commute in for the industrial jobs.
Similarly, tax breaks and corporate welfare programs have produced few new jobs by polluting firms. However, state-sponsored pollution and lax enforcement have allowed many communities of color and poor communities to become the dumping grounds. Louisiana is the poster child for corporate welfare. The state is mired in both poverty and pollution. It is no wonder that Louisiana's petrochemical corridor, the 85-mile stretch along the Mississippi River from Baton Rouge to New Orleans dubbed "Cancer Alley," has become a hotbed for environmental justice activity.
The environmental justice movement has set out clear goals of eliminating unequal enforcement of environmental, civil rights, and public health laws; differential exposure of some populations to harmful chemicals, pesticides, and other toxins in the home, school, neighborhood, and workplace; faulty assumptions in calculating, assessing, and managing risks; discriminatory zoning and land use practices; and exclusionary policies and practices that limit some individuals and groups from participation in decision making. Many of these problems could be eliminated if existing environmental, health, housing, and civil rights laws were vigorously enforced in a nondiscriminatory way.
The call for environmental and economic justice does not stop at the U.S. borders but extends to communities and nations that are threatened by the export of hazardous wastes, toxic products, and "dirty" industries. Much of the world does not get to share in the benefits of the United States' high standard of living. From energy consumption to the production and export of tobacco, pesticides, and other chemicals, more and more of the world's peoples are sharing the health and environmental burden of America's wasteful throwaway culture. Hazardous wastes and "dirty" industries have followed the path of least resistance. Poor people and poor nations are given a false choice of "no jobs and no development" versus "risky, low-paying jobs and pollution."
Industries and governments (including the military) have often exploited the economic vulnerability of poor communities, poor states, poor nations, and poor regions for their unsound and "risky" operations. Environmental justice leaders are demanding that no community or nation, rich or poor, urban or suburban, Black or White, be allowed to become a "sacrifice zone" or dumping grounds. They are also pressing governments to live up to their mandate of protecting public health and the environment."
—
Majora Carter: Greening the Ghetto
Environmental Injustice: Start at 3:00
History of Disinvestment in the Bronx: Start at 5:35
—
Environmental Justice: Peggy Shepard at TEDxHarlem
—

Greater Greater Washington: City planners need to talk about race. The lives of our residents depend on it.
The effects of historic discriminatory urban design practices, such as redlining and racially-restrictive zoning, are by no means relegated to the past. New research shows how discriminatory land use practices continue to degrade the health of people of color to this day. In order to build more equitable communities, planners must better understand and acknowledge this legacy of discrimination—and actively work to undo its persisting effects.
Research shows that historic patterns of racial housing segregation—developed and maintained through redlining, racial violence, racial zoning, restrictive deed covenants, predatory mortgage lending, racial steering, and more—continue to keep communities racially segregated. Historically, unable to purchase properties or housing or subjected to predatory lending practices, many African Americans were, and are still, forced into neighborhoods that remain separate and unequal.
By not acknowledging this oppressive past, planners fail to understand the realities disenfranchised people face in the Washington region and around the United States. If planners don't address this context, they are bound to reinforce the effects of discriminatory land-use practices and perpetuate inequitable health outcomes in the very communities they are charged with serving.
On the other hand, when communities plan for racial and health equity, they are not just planning to improve the lives of African Americans—they are improving the lives and the economic opportunity for all residents.
Black and Latino residents bear a "pollution burden" and inhale more air pollution than they make
Research from the University of Minnesota published on March 11 concluded that "on average, non-Hispanic whites experience approximately 17% less air pollution exposure than is caused by their consumption, whereas blacks are exposed to about 56% more pollution than is caused by their consumption and Hispanics experience about 63% more."
African Americans are more likely to live in communities where there are higher concentration of pollutants and toxic uses, like gas stations, power plants, and coal ash landfills, the 2011 study Why place and race matter shows. There are also fewer safe sidewalk connections and fewer recreational facilities to encourage healthy play and lifestyles. Black residents also live closer to freeways and high traffic roadways, and have longer commutes to jobs and school.
Black residents are more likely to live in areas that are more susceptible to issues of climate change, natural disasters, and industrial environmental hazards, and are least likely to live in areas with access to fresh fruits and vegetables. These environmental conditions have real consequences on public health, and can lead to diseases like obesity, chronic obstructive pulmonary disease, asthma, diabetes, and pedestrian fatalities. This restricts people from living their most whole lives, and can even result in intergenerational trauma.
The specific health outcomes that develop as a result of one's interaction with the built environment is context-dependent and can appear differently. For example, when shuttering grocery stores are quickly replaced with low-priced retail stores that have limited, if any, fresh food options, it becomes extremely difficult to make healthy eating decisions. Close proximity to a roadway or utility facility can make neighbors more susceptible to the health effects of air pollutants that can easily be inhaled and lodge into small crevices in people's lungs.
In a 2005 study published in Respiratory Research, German researchers concluded that long-term air pollution exposure and living close to busy roads are associated with Chronic Obstructive Pulmonary Disorder (aka emphysema or bronchitis) in women. A separate study published by Epidemiology in 2009 concluded that long-term exposure to ambient air pollution is associated with calcium build-up in the aortic valve of the heart. In layman's terms, there is a well-founded connection between proximity to roadways, traffic pollution, and death.
Inevitably, environmental conditions can lead to chronic health issues. The urban design, transportation network, and land use of a community does not just impact the how aesthetically desirable it looks or how many jobs are there—it translates into real years of life lost. In DC for example, African Americans men are expected to live 16 years fewer than white men, and African American women are expected to live nine years fewer than white women.
If planners considered the long-term public health impact of the development they propose, they might discover that the effects of that development cost more than they help.
Planners need to consider race and health
To improve health outcomes in a population, planners can take a "health equity" approach to their design. Health equity considers the intersection of one's social, natural, and financial environment to analyze their ability to lead a healthy, whole life. The Robert Wood Johnson Foundation, a philanthropic health institution, defines this emerging concept as:
"…mean[ing] that everyone has a fair and just opportunity to be healthier. This requires removing obstacles to health such as poverty, discrimination, and their consequences, including powerlessness and lack of access to good jobs with fair pay, quality education and housing, safe environments, and health care."(Braveman et al., 2017).
The implications of racially discriminatory housing and land allocation practices, in combination with NIMBY decision-making, has impacts beyond merely where people live. It also contributes to ongoing inequities in academic achievement, wealth-building, intangible cultural heritage, and most important, the physical health and quality of life of residents. Without an intentional and immediate intervention, past land-use decisions will continue to have a ripple effect on the built environment and the health of current and future inhabitants.
A health equity approach to planning acknowledges that systems of oppression and disenfranchisement have disproportionately impacted some communities, and that these issues must be remedied in order to move closer to an equitable society. Health equity is also a method to understand and repair inequitable outcomes that result from "isms" such as racism, sexism, ableism, homophobia, and other identity-centered forms of biases and discrimination.
How planners can take a health equity approach
Fortunately, best practices and implementation strategies are showing up in communities across the country. Close to home, the City of Baltimore's Department of Planning launched an overhaul of its staff training and community outreach to focus more on racial equity following the 2015 uprisings related to the death of Freddie Gray. The Department of Planning's community engagement strategy focused first on training staff on the city's history of racially segregated zoning.
This included determining if there were any disparities in the distribution of financial resources and participating in an undoing racism training designed to teach them about the ways that implicit bias helped shape their decisions, both as individuals and as staff. It also developed a community-based educational program that helped residents from communities most adversely impacted by these policies learn about the impacts of planning and zoning, and how to better navigate the process.
In 2016, California adopted The Planning for Healthy Communities Act, which requires all new General Plans to consider how new toxic land uses will impact the health of communities that have repeatedly received a higher concentration of adverse land uses. In conjunction with the policy, the California Environmental Justice Alliance and PlaceWorks developed an implementation toolkit that gives counties and local decision makers guidance on how to identify communities that are disadvantaged, as well as strategies to redress the environmental and health impacts of these land use decisions.
In Delaware, a coalition of state agencies, healthcare providers, and university researchers partnered to develop the Healthy Living and Active Design Scorecard for Comprehensive Plans. The scorecard uses a rubric to score plans for its incorporation of key components that help to foster healthy communities like complete streets, access to fresh drinking water, and the preservation of local farms.
Researchers at the University of Maryland's Community Engagement, Environmental Justice, and Health Laboratory and the National Center for Smart Growth developed the Maryland Environmental Justice Screen Tool for the City of Baltimore and Montgomery and Prince George's counties. The tool combines health data with land-use data to establish baseline indicators and begin to address inequities.
More equitable planning practices help everyone
When jurisdictions provide physical interventions to protect residents from the impacts of climate change, they aren't just protecting the community that is nearest the potential hazard, they are also protecting adjacent communities. This investment in mitigation also saves the jurisdiction money it would otherwise spend on disaster clean-up in the future, which a 2017 FEMA report estimates costs $6 for every $1 spent.
Similarly, if a community ensures that residents who work third shifts or other late hours have a safe and affordable mode of transit, this does not just benefit those workers, but also the people who want to attend (and the companies that them to attend) a late-night Nationals game. Communities that plan for racial and health equity also plan for economic and environmental resilience to benefit all residents.
To better address health outcomes through the built environment, it is critical that planners make a concerted effort to understand how their work has historically contributed to racially-segregated communities and as a result, worse health outcomes for people of color.
Planners should also work intimately with their local health departments to understand the health challenges their communities face, and work with communities to improve social determinants of health. This in turn will help planners carry out their mission of serving the public and promoting the health, safety, and wellbeing of all current and future residents in the jurisdictions they are charged with serving.
—
Further Readings
DR. Robert Bullard, Father of Environment Justice
—
---
Current Environmental Justice Battles
—
Table of Contents

Bhopal, India Gas Disaster

World's worst industrial disaster

Cancer Alley, Louisiana
Chevron/Texaco & Amazon Crude
Dakota Access Pipeline
E-waste industries in China, SE Asia
Flint, Michigan Water Crisis
Leather Tanneries in India, China
North Carolina Pig Farming Industry
Toxic Waste in Native Lands (Radioactive Colonialism)
Trash Incinerators
—
Bhopal, India Gas Disaster

The Atlantic: Bhopal: The World's Worst Industrial Disaster, 30 Years Later
"Thirty years ago, on the night of December 2, 1984, an accident at the Union Carbide pesticide plant in Bhopal, India, released at least 30 tons of a highly toxic gas called methyl isocyanate, as well as a number of other poisonous gases. The pesticide plant was surrounded by shanty towns, leading to more than 600,000 people being exposed to the deadly gas cloud that night. The gases stayed low to the ground, causing victims throats and eyes to burn, inducing nausea, and many deaths. Estimates of the death toll vary from as few as 3,800 to as many as 16,000, but government figures now refer to an estimate of 15,000 killed over the years.
Toxic material remains, and 30 years later, many of those who were exposed to the gas have given birth to physically and mentally disabled children. For decades, survivors have been fighting to have the site cleaned up, but they say the efforts were slowed when Michigan-based Dow Chemical took over Union Carbide in 2001. Human rights groups say that thousands of tons of hazardous waste remain buried underground, and the government has conceded the area is contaminated."
Wikipedia: Environmental Racism: Union Carbide chemical leak in Bhopal, India
"Approximately 520,000 people were exposed to the toxic chemical immediately after the leak. Within the first 3 days after the leak an estimated 8,000 people living within the vicinity of the plant died from exposure to the methyl isocyanate.
Some people survived the initial leak from the factory, but due to improper care and improper diagnoses many have died. As a consequence of improper diagnoses, treatment may have been ineffective and this was precipitated by Union Carbide refusing to release all the details regarding the leaked gases and lying about certain important information. The delay in supplying medical aid to the victims of the chemical leak made the situation for the survivors even worse. Many today are still experiencing the negative health impacts of the methyl isocyanate leak, such as lung fibrosis, impaired vision, tuberculosis, neurological disorders, severe body pains, and many more medical conditions.
The operations and maintenance of the factory in Bhopal contributed to the hazardous chemical leak. The storage of huge volumes of methyl isocyanate in a densely inhabited area, was in contravention with company policies strictly practiced in other plants. The company ignored protests that they were holding too much of the dangerous chemical for one plant and built large tanks to hold it in a crowded community. Methyl isocyanate must be stored at extremely low temperatures, but the company cut expenses to the air conditioning system leading to less than optimal conditions for the chemical. Union Carbide India Limited never created disaster management plans for the surrounding community around the factory in the event of a leak or spill. State authorities were in the pocket of the company and therefore did not pay attention to company practices or implementation of the law. The company also cut down on preventative maintenance staff to save money. The company cut corners in order to save some money, creating conditions for the leak to occur."
There has never been any meaningful clean up and thousands of families are exposed to the abandoned toxic waste through their drinking water. The outstanding criminal charges have never been answered and Union Carbide, now a part of Dow Chemical, simply refuses to attend the Bhopal courts. Dow has been summonsed on five occasions to explain Union Carbide's whereabouts but also refuses to attend the court. It's a shocking indictment of the way multinational chemical companies conduct their business.

Please visit: www.bhopal.org for more info on the disaster and the current situation in Bhopal.
—
Cancer Alley, Louisiana
85 mile area along Mississippi River between Baton Rouge & New Orleans

contains over 150 industrial plants (refined oil, rubber, asphalt, etc)
Many low income, communities of color
High levels of cancer
Also called Petro Chemical Corridor

Communities are often rezoned from residential to industrial

As their property values plummet when industries are built right next door

Many residents are stuck, unable to afford to move away

Economic promises often unfulfilled too

Jobs are often not filled by local residents
Louisiana gives huge tax breaks while not holding these corps accountable to many environmental laws.v
—
The Guardian: 'Cancer Alley' residents say industry is hurting town: 'We're collateral damage'
"The town's (St James, Louisiana) location on the Mississippi river and accessibility to cheap oil and gas feedstock make St James what Louisiana Economic Development, a state agency, described to the Guardian as an "ideal" site for large industrial projects. About 10 years ago, the town was rezoned from residential to industrial, paving the way for the highly concentrated development seen today. Fifteen large industrial sites – mainly oil storage facilities, pipelines and petrochemical plants – now fill the 13-mile stretch of road that defines the town of St James, also known as the fifth ward of St James parish.
Yet residents here say they've seen little economic benefit – either in jobs or tax revenues – from the industry that has taken over the town. Instead, they say, they've been saddled with a myriad of health issues, medical bills and environmental degradation.
"They put [the plants] here and the other parishes are the ones that get the jobs," claimed Joseph. "We're like the lamb that was sacrificed."
The rise of the oil and petrochemical industry at their doorstep has thrust residents into a financial trap. They can't afford to leave without selling their houses, but the predominance of industrial plants and pipelines has slashed home values and scared off buyers. Many here see only one ticket out: a residential buyout by industrial companies operating here…
…Geraldine Mayho is one of those residents determined not to die in St James. A large suitcase and stack of boxes fill one corner of her modest home, which is bordered on both sides by the huge cylindrical oil storage tanks that dominate the local landscape. She walks through the house to point out the crooked doorways and window frames and cracked walls – an effect of the near constant industrial activity at nearby loading docks that has shifted the house foundation.
She says she can't afford to rent an apartment on her monthly pension of about $700 from her days as a janitor at the local high school. Her best option is to move in with her grandchildren in Mobile, Alabama, until someone – local industry, she hopes –compensates her for her home.
"Whether or not they buy me out, I've got to get out of here," said Mayho. "I'm so tired of being sick."
She says that since moving here in 1965, when the area was still mostly agricultural, she has suffered a range of ailments, from headaches to stomachaches and heart problems, that doctors could never fully explain. But several years ago, she says one doctor gave her a letter stating her conditions were the result of exposure to "toxic substances".
Her family's health, too, has been shaped by the town's air pollution. She rattles off a list of six female relatives, all residents, recently diagnosed with or deceased from breast cancer. One son has had a persistent cough; another is infertile. Her daughter died in her 30s, but she says doctors couldn't identify the exact cause.
"She was sick like I was sick," Mayho said. Asked if she thought her daughter's death had been caused by industrial pollution, she fought back tears: "I know it was."
The Louisiana Tumor Registry, a state cancer tracker, only releases data on a regional level, so localized cancer rates are hard to come by. But many residents who speak to the Guardian seem to have some ailment or an affected family member, from cancer to asthma to multiple sclerosis and skin conditions, and they all trace it back to the air pollution from the chemical plants that surround them…
…In this largely African American town that grew out of former slave plantations, people are concerned with a certain kind of environmental injustice. Two environmental groups have pushed the EPA to declare civil rights violations because the cumulative air pollution of existing and new plants disproportionately impacts a community of color."
AJ+: Cancer Alley
UNC: Environmental Justice: Grassroots Activism and Its Impact on Public Policy Decision Making
The southern United States has become a "sacrifice zone" for the rest of the nation's toxic waste (Schueler, 1992, p. 45). A colonial mentality exists in Dixie through which local government and big business take advantage of people who are both politically and economically powerless. The region is stuck with a unique legacy: the legacy of slavery, Jim Crow, and White resistance to equal justice for all. This legacy has also affected race relations and the region's ecology. The South is characterized by "look-the-other-way environmental policies and giveaway tax breaks" and as a place where "political bosses encourage outsiders to buy the region's human and natural resources at bargain prices"
(Schueler, 1992, pp. 46–47). Lax enforcement of environmental regulations has left the region's air, water, and land the most industry-befouled in the United States.
Toxic waste discharge and industrial pollution are correlated with poorer economic conditions. In 1992, the Institute for Southern Studies' "Green Index" ranked Louisiana 49th out of 50 states in overall environmental quality. Louisiana is not a rich state by any measure. It ranks 45th in the nation in spending on elementary and secondary education, for example.
Ascension Parish typifies the toxic "sacrifice zone" model. In two parish towns of Geismar and St. Gabriel, 18 petrochemical plants are crammed into a 9.5-square-mile area. In Geismar, Borden Chemicals has released harmful chemicals into the environment that are health hazardous to the local residents, including ethylene dichloride, vinyl chloride monomer, hydrogen chloride, and hydrochloric acid (Barlett & Steele, 1998, p. 72).
Borden Chemicals has a long track record of contaminating the air, land, and water in Geismar. In March 1997, the company paid a fine of $3.5 million—the single largest in Louisiana history—for storing hazardous waste, sludges, and solid wastes illegally; failing to install containment systems; burning hazardous waste without a permit; neglecting to report the release of hazardous chemicals into the air; contaminating groundwater beneath the plant site (thereby threatening an aquifer that provides drinking water for residents of Louisiana and Texas); and shipping toxic waste laced with mercury to South Africa without notifying the EPA, as required by law (Barlett & Steele, 1998).
Louisiana could actually improve its general welfare by enacting and enforcing regulations to protect the environment (Templet, 1995). However, Louisiana
citizens subsidize corporate welfare with their health and the environment (Barlett
& Steele, 1998). A growing body of evidence shows that environmental regulations do not kill jobs. On the contrary, the data indicate that "states with lower pollution levels and better environmental policies generally have more jobs, better socioeconomic conditions and are more attractive to new business" (Templet, 1995, p. 37). Nevertheless, some states subsidize polluting industries in the return for a few jobs (Barlett & Steele, 1998). States argue that tax breaks help create jobs.However, the few jobs that are created come at a high cost to Louisiana taxpayers and the environment.
Nowhere is the polluter-welfare scenario more prevalent than in Louisiana. Corporations routinely pollute the air, ground, and drinking water while being subsidized by tax breaks from the state. The state is a leader in doling out corporate welfare to polluters (see Table 1). In the 1990s, the state wiped off the books $3.1 billion in property taxes owed by polluting companies. The state's top five worst polluters received $111 million dollars over the past decade (Barlett & Steele, 1998). A breakdown of the chemical releases and tax breaks includes
• Cytec Industries (24.1 million pounds of releases/$19 million tax
breaks)
• IMC-Agrico Co. (12.8 million pounds/$15 million)
• Rubicon, Inc. (8.4 million pounds/$20 million)
• Monsanto Co. (7.7 million pounds/$45 million)
• Angus Chemical Co. (6.3 million pounds/$12 million)
Not only is subsidizing polluters bad business, but it does not make environmental sense. For example, nearly three-fourths of Louisiana's population—more than 3 million people—get their drinking water from underground aquifers. Dozens of the aquifers are threatened by contamination from polluting industries (O'Byrne & Schleifstein, 1991). The Lower Mississippi River Industrial Corridor has over 125 companies that manufacture a range of products, including fertilizers, gasoline, paints, and plastics. This corridor has been dubbed "Cancer Alley" by environmentalists and local residents (Beasley, 1990a, 1990b; Bullard, 1994a; Motavalli, 1998)
—
Standing Rock Sioux Fight Against the Dakota Access Pipeline
Since August of 2016, thousands of Native Americans and allies from across the country have converged to camp in and around the Standing Rock Sioux reservation in North Dakota to oppose the construction of the multi–billion dollar Dakota Access oil pipeline. The pipeline, which would transfer crude oil to existing pipelines in Illinois, would come within a half-mile of the reservation and cross culturally significant ancestral sites. It would also run under the Missouri River, an important water source for the Standing Rock Sioux, which could be damaged if the pipeline were to erupt.
Out of fears of contamination and loss of control of their main water supply, Standing Rock Sioux began to organize a protest against the pipeline.   Since the protests have started, pipeline security personnel have attacked peaceful protesters with clubs, dogs, tasers, pepper spray, rubber bullets, pepper spray, and a water truck spraying protestors in below freezing temperatures giving 167 people hypothermia.
After a federal judge in September 2016 rejected the Standing Rock Sioux Tribe's request for an injunction against the U.S. government over the Dakota Access pipeline, the Army, the Department of Justice and the Department of the Interior responded with a joint announcement on December 4, denying an easement for construction until an environmental impact assessment was conducted by the Army Corps.
This has not stopped Dakota Access from continuing construction of the pipeline.  The Standing Rock Sioux Coalition plans to continue to protest until the pipeline is officially and permanently stopped.
In January 2017 President Trump issued an Executive Order instructing the Department of Homeland Security to commence immediate construction of a 1,900-mile long wall along the southern border with Mexico using existing federal funds to get it started.
On Feb 22nd the North Dakota State Police, with the help of the National Guard and Wisconsin state police, began evicting protesters from the main protest camps.  Below is a video of the final Days of the Oceti Sakowin camp, near the Standing Rock Sioux Reservation, ground zero of the movement to stop the Dakota Access oil pipeline.
The pipeline was completed by April 2017 and its first oil was delivered on May 14, 2017.
Further Reading
CNN: Keystone Pipeline leaks 210,000 gallons of oil in South Dakota
Eco Watch: Texas Pipeline Spills 600,000 Gallons of Oil One Week Before DAPL Is Approved
Responsible Consumer: Standing Rock Pipeline Protest
—
E-waste
Wikipedia:  Environmental Racism: Electronic waste in Guiyu, China
"Electronics companies are constantly coming out with new technologies, rendering old models obsolete. These older technologies can be sent to recycling depots for proper dismantling; however, there is a large component of technology that gets shipped overseas to less developed countries for inexpensive, labour-intensive recycling. From the mid-1990s until about 2001, it is estimated that some 50 to 80 percent of the electronics collected for recycling in the western half of the United States was being exported for dismantling overseas, predominantly to China and Southeast Asia.  This scrap processing is quite profitable due to an abundant workforce and cheap labour. Proper disposal and recycling of these electronics is difficult, labour-intensive, and therefore expensive. As a result, large quantities of the waste are shipped overseas to places where the labour is cheap and the environmental laws are lax.
These electronics produce vast amounts of waste when not properly dismantled or disposed of. E-waste disposal sites, such as one in Guiyu, China, are also subjects of controversy. In the town heaps of discarded computer parts rise near the riverbanks and their toxic substances, such as cadmium, copper, lead, PBDEs, and numerous persistent organic compounds, seep into and poison the local water supply. Water samples taken by the Basel Action Network in 2001 from the Lianjiang River contained lead levels 190 times higher than WHO safety standards. After the e-waste began arriving the groundwater in Guiyu became undrinkable. As a consequence, the villages must get their drinking water trucked in, which is quite expensive causing people to still use the contaminated water for some activities. These chemicals and toxins bioaccumulate in fatty tissue and biomagnify up the food chain. In Guiyu, labourers with no protective clothing regularly burn plastics and circuit boards from old computers. They pour acid on electronic parts to extract silver and gold, and crush cathode ray tubes from computer monitors to remove other valuable metals, such as lead. Nearly 80 percent of children in the e-waste hub of Guiyu, China, suffer from lead poisoning, according to recent reports.
Much of the area of Guiyu, before the electronic waste, was agriculturally based with many small farmers making their living. Farming has been abandoned for more lucrative work in scrap electronics. "According to the Western press and both Chinese university and NGO researchers, conditions in these workers' rural villages are so poor that even the primitive electronic scrap industry in Guiyu offers an improvement in income". There were more incentives for the residents of Guiyu to move from farming to electronics dismantling. The citizens of Guiyu more than likely did not have significant political influence or the capital to stop electronic waste coming into the area."
US News: E-Waste in Developing Countries Endangers Environment, Locals
Recycling electronics, it's been argued, could help developing nations transcend the "digital divide," as well as grow information and communications technologies in places that need to catch up. Even if devices don't work, some say recycling could provide spare parts and valuable metals like copper. But the processes to get those valuable materials often entail exposure to heavy metals like lead and mercury…
…E-waste is exported largely for the same reason manufacturing jobs have been sent overseas: lower labor costs and fewer regulatory burdens. Handling e-recycling domestically could ensure safer procedures for the environment and workers but would come at a price, as it often costs more to process these devices than the materials are worth.
To learn more about the problem of e-waste, visit EPA's web page here. Or to learn what you can do to help, visit Electronics Take Back Coalition.
—
Flint, Michigan Water Crisis
Flint, Michigan is located 70 miles north of Detroit, over 41% of its 91,830 residents live below the poverty line, and the city is approximately 56.6% African American. Flint used to have a robust economy created primarily by jobs from the country's largest General Motor's (GM) plant. However, GM downsized the plant in the early '80s. By 2011, Flint was in a financial deficit of $25 million and the state of Michigan took over their budget. The officials who took over used some of the money allocated to the city's water infrastructure, and used it to cover this deficit even though this caused the water infrastructure budget to be under funded by $9 million.  To reduce this funding deficiency, in 2014 Flint switched their water source from the treated Detroit Water and Sewerage Department water from Lake Huron to the Flint River, while they constructed a new pipeline to Lake Huron.  Flint used the river before 1967 and switched to Lake Huron after this date.
The Flint River water had not been treated with an anti-corrosive agent to save funding, and was found to be 19 times more corrosive than water in Detroit. Thus, lead from the aging pipes began to leak into the water supply.  Soon after the switch, residents said the water started to look, smell and taste funny. Tests in 2015 by the Environmental Protection Agency (EPA) and Virginia Tech indicated dangerous levels of lead in the water at residents' homes.
According to a 2017 Business Insider article:
The EPA's limit for lead in water is 15 parts per billion (ppb).  Some of the highest levels of lead in samples of Flint's water were at 13,000 ppb.
For 18 months Flint city officials knew about the potentially toxic water residents were using, but did no actions, and often told residents the water was safe to drink.
Approximately 9000 children under the age of 6 were exposed to toxic levels of lead.
After being taken to court by the Concerned Pastors for Social Action, the Natural Resources Defense Council (NRDC), the American Civil Liberties Union and a Flint resident, the state of Michigan is ordered to set aside  $97 million over the next three years to replace the lead-ridden water lines that currently service at least 18,000 homes in beleaguered Flint.

(Responsible Consumer Opinion) This action took over 2 years and dozens of lawsuits to force the state of Michigan to do what they probably would of done normally if the city was predominately white and more affluent.
The health effects of lead exposure are devastating and include: impaired cognition, behavioral and hearing problems in children, and a wide range of neurological and cardiological effects in growing fetuses. The CDC states that lead can affect nearly every bodily system in every stage of life, yet frequently goes unrecognized as poisonings are often symptomless until very serious and often irreparable damage has occurred.
Flint and Environmental Racism
Flint Michigan Water Crisis: Environmental Racism
Is your drinking water polluted? Plug in your ZIP code and find out
Further Readings
Responsible Consumer: Flint, Michigan Water Crisis
—
North Carolina Pig Farming Industry
In North Carolina there are estimated 10 million pigs in the farming industry creating waste equivalent to 100 million humans.  There are no septic systems for these farms.  They are stored in giant lagoons that are periodically emptied by spraying the sewage over fields.  These lagoons often pollute groundwater and the sprays often drift to nearby poor minority communities.  Nearby residents complain that it's literally raining hog waste when the sprays hit the right wind.  People living near these lagoons experience horrible smells daily and health problems such as asthma, diarrhea, eye irritation, depression, blood pressure increases, neurological issues, lung issues, cancer and other health problems.  The local residents are left with little recourse.
According to a 2017 Observer article:
"An analysis conducted by WaterKeeper Alliance found that out of 2,246 pig concentrated animal feeding operations in the state, only 12 have been required to obtain permits under the Clean Water Act. The rest operate under lax state permit guidelines. A 2014 study conducted by University of North Carolina at Chapel Hill found that black people are 1.54 times more likely to reside near these hog operations in North Carolina than white people, Hispanics are 1.39 times more likely, and Native Americans are 2.18 times more likely."
Observer: Feces From Hog Farming Is Poisoning Black Communities in North Carolina
NY Times: North Carolina's Noxious Pig Farms
—
Toxic Waste in Native Lands (Radioactive Colonialism)
—
---
Environmentalism vs Colonialism
—
—
OLIVIA BALCOS: DECOLONIZING ENVIRONMENTAL EDUCATION

—
—
Vice: The Environmental Movement Needs to Reckon with Its Racist History
Because racism in environmentalism hasn't gone away, and it's holding the movement back.
Indigenous peoples and people of color are disproportionately affected by our global climate crisis. But in the mainstream green movement and in the media, they are often forgotten or excluded. This is Tipping Point, a new VICE series that covers environmental justice stories about and, where possible, written by people in the communities experiencing the stark reality of our changing planet.
---
When I was a student at Columbia in New York City there were two major divestment campaigns on campus: one for private prisons and another for fossil fuel corporations. Though they shared similar tactics and aims, their constituents looked very different from each other. The former was led by Black students. The latter was predominantly white.
One of the organizers of Columbia's prison divestment campaign is now a leader in Black Youth Project 100, an organization at the forefront of the Black Lives Matter movement. One of the leaders of fossil fuel divestment was an early supporter of the Sunrise Movement, an organization leading the charge for a Green New Deal. Racial divisions on campus, even among activists, mirror divisions in society.
These divisions are especially apparent among environmentalists, who inherit a troubling history of colonialism, racism, and exclusion. The institutions of environmental power—elected officials, government bureaucracies, nonprofits, laws, and the like—were, almost as a rule, created by white men and often remain dominated by white people. Since the Civil Rights era, activists of color have secured hard-fought victories for racial and environmental justice. But the legacy of racism continues to haunt the movement and undermine progress.
The founding fathers of environmentalism ranged from garden variety racists to eugenicists. Henry David Thoreau, the naturalist and abolitionist whose writings inspired Mahatma Gandhi and Martin Luther King Jr., among others, held troubling but typical views about the inevitable demise of Native Americans. In his influential 1862 Atlantic essay "Walking," he wrote: "I think that the farmer displaces the Indian even because he redeems the meadow, and so makes himself stronger and in some respects more natural."
"The origins of environmentalism are closer in spirit to the safari or trophy hunt than the march or sit-in"
John Muir, a co-founder of the Sierra Club and disciple of Thoreau, wrote about the indolence of Black "Sambos." He described the Miwok, the Indigenous people of Yosemite, as "dirty" and "altogether hideous." "They seem to have no right place in the landscape," he wrote.
Madison Grant, a prominent conservationist and Muir's contemporary, wrote the 1916 book The Passing of the Great Race. The text influenced the Immigration Act of 1924, which limited emigration from Southern and Eastern Europe and Africa, and banned migrants from Asia. Adolf Hitler called the book his "bible" in an admiring letter to the author. Today, echoes of Grant can be heard in the hate speech of white nationalists like Richard Spencer.
In light of this history, it is perhaps unsurprising that when Muir and Theodore Roosevelt went on perhaps the most consequential camping trip in American history in 1903, the president conserved 230 million acres of public land—an area larger than Texas—through the expulsion of Indigenous peoples and the rural poor. Dubbed "America's best idea" by documentary filmmaker Ken Burns, these parklands were first and foremost a sanctuary for Anglo-Saxon gentlemen. In truth, then, the origins of environmentalism are closer in spirit to the safari or trophy hunt than the march or sit-in.
The Civil Rights movement—and trash—had a big hand in making environmentalism more diverse. In 1978, Linda McKeeven Bullard recruited her husband, Dr. Robert Bullard, then a junior sociologist at Texas Southern University, to serve as expert witness in the first case to claim environmental discrimination under civil rights law. The lawsuit, Bean v. Southwestern Waste Management, sought an injunction against the siting of a garbage dump in Northwood Manor, a middle-class Black suburb of Houston.
Bullard was tasked with producing maps and statistics to prove that race was the decisive factor driving placement. "I grew up in the South, I knew the segregation and the power of racism to deprive neighborhoods." said Bullard. "The maps we generated showed, without a doubt, that race was a major player in where the city sited environmental hazards."
In 1983, following the Bean case, the Congressional Black Caucus conducted a study of waste facilities in the South and found that 75 percent were in Black neighborhoods even though Black people made up less than a quarter of the population.
Bullard went on to study environmental injustice in the Alabama Black Belt, in predominantly Black "Cancer Alley" in Louisiana and in West Virginia, compiling research for his first book, Dumping in Dixie. In 1987, the Commission for Racial Justice of the United Church of Christ took his thesis nationwide in its pathbreaking report on "Toxic Wastes and Race in the United States." Though many regard Bullard as the father of environmental justice, he still describes himself as "accidentally environmentalist."
Where data, maps, and litigation blazed a trail, a movement followed. In 1982, the predominantly Black, poor, and rural residents of Warren County, North Carolina took a stand against a PCB oil dump in their community. Schoolchildren were arrested for laying their bodies in front of trucks carrying oil. National organizations such as the NAACP, United Church, and Congressional Black Caucus stepped up. "If you look at some of those photographs and some of that footage, and if you look at what was happening in Standing Rock—that was a microcosm or smaller or earlier version of people saying no," said Bullard. Similar protests challenging instances of environmental racism began coalescing across the country.
In 1991, Bullard helped convene the First National People of Color Environmental Leadership Summit in Washington, D.C. In Minnesota, Winona LaDuke, the Ojibwe environmentalist and one-time Green Party vice presidential candidate, encouraged Tom Goldtooth, a Dakota and Diné organizer and director of the Red Lake Nation's environmental protection program, to attend. (Women recruiting men to the cause appears to be a common thread in the history of environmental justice.)
At the conference, Goldtooth and other Indigenous attendees formed a caucus to help draft the 17 principles of environmental justice alongside more than 1,000 diverse grassroots leaders. In the preamble, the principles emphasized the need "to build a national and international movement of all peoples of color to fight the destruction and taking of our lands and communities." Some of these organizers went on to found the Environmental Justice Leadership Forum and Climate Justice Alliance to actualize this vision.
Five years later, many of the same leaders, including Goldtooth and his new outfit the Indigenous Environmental Network (IEN), convened a meeting in Jemez, New Mexico to create another set of principles outlining how grassroots organizations and better-funded historically white NGOs should work together.
Today, most "Big Greens" including the Sierra Club have at least nominally endorsed the Principles of Environmental Justice and Jemez Principles. "We've always been about building solidarity with white NGOs but also lifting ourselves up and being assertive," said Goldtooth. "There has to be some solidarity and equality in how they lift us up."
In 1994, this burgeoning movement won a landmark victory when then President Bill Clinton issued an executive order mandating every federal agency "make achieving environmental justice part of its mission" by addressing disproportionate health and environmental impacts in low-income communities and communities of color.
While pipelines, mines, and dumps remain disproportionately located in these communities, white lawyers, lobbyists, and lawmakers disproportionately represent the environmental movement on Capitol Hill. According to the 2014 Green 2.0 report, people of color comprise 36 percent of the U.S. population, but account for only 12 percent of the staff of environmental organizations. A 2019 update shows that diversity has actually declined in recent years.
Access, meanwhile, has done little to advance environmental good. Even though green groups have a collective annual budget of over $500 million—significantly more than the Koch network's $400 million—they have been largely outflanked by polluting industries and the right-wing.
As climate change has emerged as the flagship environmental issue in the 21st century, environmental justice leaders—predominantly people of color—have too often been relegated to the sidelines in the big federal fights. Ten years ago, environmental justice communities were largely excluded from the drafting of Waxman-Markey, the cap-and-trade bill that passed the House of Representatives but never made it to the Senate floor for a vote.
With less access to Capitol Hill, these communities have tended towards community organizing and direct action tactics as they did in Warren County in 1982. Sometimes these campaigns, like the movements against the Dakota Access and Keystone XL pipelines, made national headlines.
Today, though they are excited about the inclusion of racial, economic, and environmental justice language in the Green New Deal resolution, environmental justice leaders I have spoken to fear the same exclusion or tokenization will happen again—or worse, that climate legislation will do real harm by intensifying pollution and costs in their communities.
At a March convening to begin drafting a Green New Deal, leaders of the Climate Justice Alliance voiced concerns that the progressive climate platform was not being developed according to the Jemez Principles and the Principles of Environmental Justice. "I'm not saying there hasn't been some positive movement and some incorporation of environmental justice with white organizations," said Goldtooth, whose organization, IEN, is part of the Climate Justice Alliance. "But the challenges are still there with the Green New Deal."
These concerns are not unfounded. In June, New York state passed the Climate Leadership and Community Protection Act, a state-level model for a Green New Deal, and one of the most comprehensive climate bills ever written. Environmental justice organizations were part of the coalition that led the charge for the legislation.
But by the time the policy was signed into law, Governor Andrew Cuomo had written out requirements prioritizing investments in communities of color and protections for union workers, among other key environmental justice provisions.
"Among my generation it is becoming more common to see Black, brown, and Indigenous people—and particularly women—leading the way"
Our generation must do better. "Now we have young people that are moving into spaces and are linking the various movements," Dr. Bullard told me. "The intersectionality arguments many young people in their organizations and movements are linking together, whether it's folks who are working on climate, energy, Black Lives Matter, criminal justice, food security… You start to bring those pieces of the puzzle together—that's very refreshing and it will pay off in the long-run."
The environment is no longer a white sanctuary. The messy business of society, power, and race is everywhere and intertwined. People of color have made the question of who—who leads, who is represented, and who deserves justice—unavoidable. Among my generation it is becoming more common to see Black, brown, and Indigenous people—and particularly women—leading the way.
"We see the legacy of a climate movement that has deeply failed people of color on many, many counts," said Aru Shiney-Ajay, a 21-year-old child of Indian immigrants who has taken the year off from Swarthmore College to help train young people for Sunrise. "I think about why I want to really invest in leaders of color, and I've seen how much people have invested in me and how much Sunrise has been this life-changing process of growth. I want to give that to other people."
But an inconvenient truth remains: climate change does not answer to racism, politics, or even justice—at least not directly. Its only principles are chemistry and physics. And this might be its greatest cruelty. Power is grazing the fingertips of people of color for the first time. But as we finally start to grasp it and change an environmental movement rooted in a racist past, science may have other designs.
—
New Yorker: Environmentalism's Racist History
Madison Grant (Yale College 1887, Columbia Law School) liked to be photographed with a fedora, or just his dauntingly long head, tilted about thirty degrees to the right. He belonged, like his political ally Teddy Roosevelt, to a Manhattan aristocracy defined by bloodline and money. But Grant, like many young men of his vintage, felt duty-bound to do more than enjoy his privilege. He made himself a credible wildlife zoologist, was instrumental in creating the Bronx Zoo, and founded the first organizations dedicated to preserving American bison and the California redwoods.
Grant spent his career at the center of the same energetic conservationist circle as Roosevelt. This band of reformers did much to create the country's national parks, forests, game refuges, and other public lands—the system of environmental stewardship and public access that has been called "America's best idea." They developed the conviction that a country's treatment of its land and wildlife is a measure of its character. Now that natural selection had given way to humanity's "complete mastery of the globe," as Grant wrote in 1909, his generation had "the responsibility of saying what forms of life shall be preserved."
Grant has been pushed to the margins of environmentalism's history, however. He is often remembered for another reason: his 1916 book "The Passing of the Great Race, or The Racial Basis of European History," a pseudo-scientific work of white supremacism that warns of the decline of the "Nordic" peoples. In Grant's racial theory, Nordics were a natural aristocracy, marked by noble, generous instincts and a gift for political self-governance, who were being overtaken by the "Alpine" and "Mediterranean" populations. His work influenced the Immigration Act of 1924, which restricted immigration from Eastern and Southern Europe and Africa and banned migrants from the Middle East and Asia. Adolf Hitler wrote Grant an admiring letter, calling the book "my Bible," which has given it permanent status on the ultra-right. Anders Breivik, the Norwegian extremist who killed sixty-nine young Labour Party members, in 2011, drew on Grant's racial theory in his own manifesto.
Grant's fellow conservationists supported his racist activism. Roosevelt wrote Grant a letter praising "The Passing of the Great Race," which appeared as a blurb on later editions, calling it "a capital book; in purpose, in vision, in grasp of the facts our people most need to realize." Henry Fairfield Osborn, who headed the New York Zoological Society and the board of trustees of the American Museum of Natural History (and, as a member of the U.S. Geological Survey, named the Tyrannosaurus rex and the Velociraptor), wrote a foreword to the book. Osborn argued that "conservation of that race which has given us the true spirit of Americanism is not a matter either of racial pride or of racial prejudice; it is a matter of love of country."
For Grant, Roosevelt, and other architects of the country's parks and game refuges, wild nature was worth saving for its aristocratic qualities; where these were lacking, they were indifferent. Grant, as his Times obituary noted, "was uninterested in the smaller forms of animal or bird life." He wrote about the moose, the mountain goat, and the redwood tree, whose nobility and need for protection in a venal world so resembled the plight of Grant's "Nordics" that his biographer, Jonathan Spiro, concludes that he saw them as two faces of a single threatened, declining aristocracy. Similarly, Roosevelt, in his accounts of hunting, could not say enough about the "lordly" and "noble" elk and buffalo that he and Grant helped to preserve, and loved to kill. Their preservation work aimed to keep alive this kind of encounter between would-be aristocratic men and halfway wild nature.
For these conservationists, who prized the expert governance of resources, it was an unsettlingly short step from managing forests to managing the human gene pool. In a 1909 report to Roosevelt's National Conservation Commission, Yale professor Irving Fisher broke off from a discussion of public health to recommend preventing "paupers" and physically unhealthy people from reproducing, and warned against the "race suicide" that would follow if the country did not replenish itself with Northern European stock. Fisher took the term "race suicide" from Roosevelt, who, in a 1905 speech, had pinned it on women who dodged childbearing. Gifford Pinchot, the country's foremost theorizer and popularizer of conservation, was a delegate to the first and second International Eugenics Congress, in 1912 and 1921, and a member of the advisory council of the American Eugenics Society, from 1925 to 1935.
Roosevelt put Pinchot in charge of the National Conservation Commission, and made him head of the new Forest Service, but he also cultivated the Romantic naturalist John Muir, who founded the Sierra Club in 1892. In the Sierra Club's early leaders, the environmental movement has some less troubling ancestors. Following Muir, whose bearded face and St. Francis-like persona were as much its icons as Yosemite Valley, the club adopted the gentle literary romanticism of Thoreau, Emerson, and Wordsworth. The point of preserving wild places, for these men—and, unlike in Roosevelt's circles, some women—was to escape the utilitarian grind of lowland life and, as Muir wrote, to see the face of God in the high country.
But Muir, who felt fraternity with four-legged "animal people" and even plants, was at best ambivalent about human brotherhood. Describing a thousand-mile walk from the Upper Midwest to the Gulf of Mexico, he reported the laziness of "Sambos." Later he lamented the "dirty and irregular life" of Indians in the Merced River valley, near Yosemite. In "Our National Parks," a 1901 essay collection written to promote parks tourism, he assured readers that, "As to Indians, most of them are dead or civilized into useless innocence." This might have been incisive irony, but in the same paragraph Muir was more concerned with human perfidy toward bears ("Poor fellows, they have been poisoned, trapped, and shot at until they have lost confidence in brother man") than with how Native Americans had been killed and driven from their homes
It is tempting to excuse such views as the "ordinary" or "casual" racism of the time, and it does feel more like a symptom of the dominant culture than Grant's racism and Pinchot's eugenics, which touched the nerves of their organizing commitments. But Muir and his followers are remembered because their respect for non-human life and wild places expanded the boundaries of moral concern. What does it mean that they cared more about "animal people" than about some human beings? The time they lived in is part of an explanation, but not an excuse. For each of these environmentalist icons, the meaning of nature and wilderness was constrained, even produced, by an idea of civilization. Muir's nature was a pristine refuge from the city. Madison Grant's nature was the last redoubt of nobility in a levelling and hybridizing democracy. They went to the woods to escape aspects of humanity. They created and preserved versions of the wild that promised to exclude the human qualities they despised.
Their literary icon, Thoreau, had said in his 1854 speech "Slavery in Massachusetts" that even his beloved ponds did not give him pleasure when he thought of human injustice: "What signifies the beauty of nature when men are base? . . . The remembrance of my country spoils my walk." But Thoreau also shared Muir's problem; in some ways, he created it. When he wrote about American nature, Thoreau was arguing about American culture, which, even for most abolitionists, meant the culture of a white nation. In his essay "Walking," which gave environmentalists the slogan "In wildness is the preservation of the world," Thoreau proposed that American greatness arose as "the farmer displaces the Indian even because he redeems the meadow, and so makes himself stronger and in some respects more natural." For both Muir and Thoreau, working, consuming, occupying, and admiring American nature was a way for a certain kind of white person to become symbolically native to the continent.
The nineteen-seventies saw a raft of new environmental laws and the growth of the Sierra Club's membership from tens to hundreds of thousands. But the decades of advocacy behind this wave of environmental concern shared much with the older, exclusionary politics of nature. In 1948, more than a decade before Rachel Carson's "Silent Spring" (most of which was first published in this magazine), a pair of best-selling works of popular ecology sounded many of Carson's themes, from the dangers of pesticides to the need to respect nature's harmonies. William Vogt's "Road to Survival" embraced eugenics as a response to overpopulation, urging governments to offer cash to the poor for sterilization, which would have "a favorable selective influence" on the species. In "Our Plundered Planet," Fairfield Osborn, the son of Madison Grant's friend and ally Henry Fairfield Osborn, forecast that postwar humanitarianism, which allowed more people to survive into adulthood, would prove incompatible with natural limits. While neither man evinced Madison Grant's racial obsessions, they shared his eagerness to champion an admirable "nature" against a debased humanity that had flourished beyond its proper limits.
This strain of misanthropy seemed to appear again in biologist Paul Ehrlich's 1968 runaway best-seller "The Population Bomb." Ehrlich illustrated overpopulation with a scene of a Delhi slum seen through a taxi window: a "mob" with a "hellish aspect," full of "people eating, people washing, people sleeping. . . . People thrusting their hands through the taxi window, begging. People defecating . . . People, people, people, people." He confessed to being afraid that he and his wife would never reach their hotel, and reported that on that night he came to understand overpopulation "emotionally." By the evidence, what he had encountered was poverty. Ehrlich was announcing that his environmentalist imperatives were powered by fear and repugnance at slum dwellers leading their lives in public view. At the very least, he assumed that his readers would find those feelings resonant.
Even as environmentalism took on big new problems in the seventies, it also seemed to promise an escape hatch from continuing crises of inequality, social conflict, and, sometimes, certain kinds of people. Time described the environmental crisis as a problem that Americans "might actually solve, unlike the immensely more elusive problems of race prejudice or the war in Vietnam." In his 1970 State of the Union address, in which he expended less than a hundred words on Vietnam, made no explicit reference to race, and yet launched a new racialized politics with calls for a "war" on crime and attacks on the welfare system, Richard Nixon spent almost a thousand words on the environment, which he called "a cause beyond party and beyond factions." That meant, of course, that he thought it could be a cause for the white majority.
Environmentalism largely was that. When the Sierra Club polled its members, in 1972, on whether the club should "concern itself with the conservation problems of such special groups as the urban poor and ethnic minorities," forty per cent of respondents were strongly opposed, and only fifteen per cent were supportive. (The phrasing of the question made the club's bias clear enough.) Admitting to its race problem took the movement nearly two decades. In 1987, the United Church of Christ's Commission for Racial Justice published an influential report that found that hazardous waste facilities were disproportionately located in minority communities, and called this unequal vulnerability "a form of racism." The environmental movement, the report observed, "has historically been white middle and upper-class." Three years later, activists sent a letter to the heads of major environmental organizations, claiming that non-whites were less than two per cent of the combined seven hundred and forty-five employees of the Audubon Society, Sierra Club, Natural Resources Defense Council (N.R.D.C.), and Friends of the Earth. Fred Krupp, then executive director of the Environmental Defense Fund, replied with a mea culpa: "Environmental groups have done a miserable job of reaching out to minorities."
Since then, "environmental racism" and "environmental justice" have entered the vocabulary of the movement. There are many environmentalisms now, with their own constituencies and commitments. In the Appalachian coalfields, locals fight the mountaintop-removal strip mining that has shattered peaks and buried more than a thousand miles of headwater streams. Activists from working-class Latino neighborhoods in Los Angeles have opposed parts of California's landmark climate-change legislation, which the large environmental groups support, arguing that it gives poor communities too little protection from concentrated pollution. Despite some such conflicts, large, well-resourced national groups such the Sierra Club and the Natural Resources Defense Council seek out these groups as partners in everything from environmental monitoring to lawsuits. Mitch Bernard, director of litigation at N.R.D.C., says, "It's no longer a national group swooping down on a locale and saying this is what we think you should do. Much more of the impetus for action, and the strategies for action, come from the affected community." (I worked under Bernard at the N.R.D.C., in the summer of 2000.)
Still, the major environmental statutes, such as the Clean Air Act and the Clean Water Act, were written with no attention to the unequal vulnerability of poor and minority groups. The priorities of the old environmental movement limit the effective legal strategies for activists today. And activists acknowledge that persistent mistrust goes beyond immediate conflicts, such as the split over California's climate-change law, but can make them more difficult to resolve. Bernard attributes some of the misgivings to environmentalism's history as an élite, white movement. A 2014 study found that whites occupied eighty-nine per cent of leadership positions in environmental organizations.
Some of the awkwardness of environmental politics since the seventies, now even more acute in the age of climate change, is that it lays claim to worldwide problems, but brings to them some of the cultural habits of a much more parochial, and sometimes nastier, movement. Ironically enough, Madison Grant, writing about extinction, was right: the natural world that future generations live in will be the one we create for them. It can only help to acknowledge just how many environmentalist priorities and patterns of thought came from an argument among white people, some of them bigots and racial engineers, about the character and future of a country that they were sure was theirs and expected to keep.
—
Truth Out: The Colonial Origins of Conservation: The Disturbing History Behind US National Parks
Iconoclasm – questioning heroes and ideals, and even tearing them down – can be the most difficult thing. Many people root their attitudes and lives in narratives that they hold to be self-evidently true. So it's obvious that changing conservation isn't going to be an easy furrow to plow.
However, change it must. Conservation's achievements don't alter the fact that it's rooted in two serious and related mistakes. The first is that it conserves "wildernesses," which are imagined to be shaped only by nature. The second is that it believes in a hierarchy, with superior, intelligent human beings at the top. Many conservationists still believe that they are uniquely endowed with the foresight and expertise to control and manage so-called wildernesses and that everyone else must leave, including those who actually own them and have lived there for generations.
These notions are archaic; they damage people and the environment. The second also flouts the law, with its perpetual land grabs. For nature's sake as well as our own, it's crucial to expose how these ideas grew and flourished, to understand just how mistaken they are. There's an ongoing attempt to wipe from the map the quagmire around conservation's wellspring, to pretend it's all now transparent and sunlit. It isn't.
Some conservationists, usually those lower in the pecking order, have the morality to face reality. They must prevail. With enough support, they will propel the industry from below toward a radically different approach, one that stands a far better chance of saving the environment and one using far smaller sums of money to do so.
This iconoclastic revolution is urgently needed, and there's no better time: 2015 is the 125th anniversary of Yosemite National Park, and 2016 completes a century for the United States National Park Service. These are highly symbolic anniversaries: Conservation dogmas were rooted in colonial conquest and were inextricably bound up in the genocide committed against Native Americans. Both lies – that of the wilderness and that of the inferiority of some human beings – were in full flower by 1916, though they were seeded earlier when the US began to invent the parks model that is still, all too harmfully, exported around the world.
The Eviction of the Ahwahneechee People From Yosemite
The conservation movement (and its problems) really began with the 1864 Yosemite Grant Act. Conservation leaders like John Muir believed that the indigenous people who had inhabited Yosemite for at least 6,000 years were a desecration and had to go. Muir deemed them "lazy" because their hunting techniques yielded a good living without wasted effort. Such prejudice is alive and well today: An official in India said that tribal people don't want to leave their forest because they get "fodder and income … for free" and are too lazy to work, so must be evicted.
White invaders saw the land as pristine wilderness because it didn't conform to their European industrial image of productivity. In reality, Yosemite had long been an environment shaped by its inhabitants through controlled undergrowth burning (which created its healthy forests with big trees and a rich biodiversity), tree planting for acorns as a food staple, and sustainable predation on its game, which ensured species balance.
In the 19th century, the newcomers didn't hesitate to send in the army to police this wilderness and get rid of everyone else. One historian, Jeffrey Lee Rodger, is sympathetic to the cavalrymen, but admits their "improvised punishments … were clearly extralegal and may have veered into arbitrary … force." He might have compared such "punishments" with those still supported by conservation today, particularly in Africa and Asia, where tribal people are routinely kicked out of parks and beaten, even tortured, when they resist.
Native Americans were evicted from almost all the American parks, but a few Ahwahneechee people were tolerated inside Yosemite for a few more decades. They were forced to serve tourists and act out humiliating "Indian days" for the visitors. The latter wanted the Indians they saw in the movies, so the Ahwahneechee had to dress and dance as if they were from the Great Plains. If they didn't serve the park, they were out – and they all did finally die or leave, with their last dwellings deliberately and ignominiously burned down in a fire drill in 1969.
As Luther Standing Bear declaimed, "Only to the white man was nature a wilderness … to us it was tame. Earth was bountiful." The parks were and are supposed to preserve their "wilderness," but they've never been very successful. In the case of Yosemite: over a thousand miles of often-crowded roads and hiking trails were constructed; trees were felled to make viewpoints; the balance of species was altered as animal and human predators were eliminated; trout were introduced to delight anglers; a luxury hotel was built; bear feeding areas were established to thrill visitors, so conditioning the animals to scavenge for human food; and hoteliers carried out a "firefall" for a century, in which burning wood was pushed over Glacier Point to cascade thousands of feet into the valley (the scars remain visible nearly 50 years after it was halted).
The Native Americans' own fires, their ancient practice of seasonal and controlled undergrowth burning, was stopped. One result is the devastating conflagrations that now plague California; those simply wouldn't have happened on the Natives' watch.
This wasn't preservation, it was reshaping the environment to extract tourist dollars. In spite of this, and the fact that the National Park Service has presided over a loss of biodiversity and dozens of species extinctions, many conservationists have continued to believe they're better at protecting environments than the tribal peoples who live in them.
Scientific Racism in the Conservation Movement
The conservation movement's historically dismissive attitudes toward indigenous people were intertwined with the ideas of scientific racism and eugenics that were just beginning to emerge when the Yosemite Grant Act was passed. Charles Darwin had published The Origin of Species five years before the passage of the act, and Darwin's cousin, Francis Galton, was beginning to develop his racist ideas of eugenics, declaring, "The feeble nations of the world are necessarily giving way before the nobler varieties of mankind." Eugenics enthusiasts in Britain included writer H.G. Wells and playwright George Bernard Shaw, who thought those he saw as genetically inferior, who couldn't "justify their existence," should be humanely gassed. John Maynard Keynes, William Beveridge and Marie Stopes joined up, together with most of the liberal intelligentsia.
In the US, eugenics and conservation were born twins. Wealthy big-game hunters, including Teddy Roosevelt and his friend Madison Grant, both major conservationists, were among the most enthusiastic to embrace the racist creed. Their initial priority was to conserve the herds that provided their sport, and the easiest way to do that – so they thought – was to remove the "predators" who were killing the game to eat (and for its leather) rather than to hang horns on the wall. But these predators were principally human hunters – both Native Americans and poor colonists trying to eke a living from an unfamiliar world.
Ousting these subsistence hunters had the opposite of the desired effect. Elk herds in Yellowstone, for example, grew beyond the carrying capacity of the land. (The same is happening now, with elephants in Botswana.) Weak animals, once the first to fall from hunter's arrow or wolf's fang, started reaching reproductive age. The herd grew, but the animals sickened as hunger took its toll. Seeing their precious trophies fading through their bungling, the elite came up with ideas of "game management," still applied today. The key is to cull, keeping the herd smaller but stronger.
They then turned their attention to the human "herd," which was expanding rapidly from European immigration. Following Galton, they categorized humankind into hierarchical "races" and feared the country being swamped by what they considered to be lower races, including "Mediterraneans," "Alpines," and Jews.
The big-game hunting boys saw themselves as a different ilk. As the "Aryans" from northern Europe, they saw themselves as the creators of "true" civilization, science, culture, religion and wealth. They believed that racial mixing would threaten their "race" and what they saw as its irreplaceable talents. They passed laws to reduce immigration to the United States from "non-Aryan" countries, they outlawed interracial marriage and imposed segregation wherever possible, and they coercively sterilized anyone they could get their hands on who didn't fit their bill; no one with a mental, physical, or even social, problem was safe, particularly the poor.
The most important hunter-turned-conservationist, Madison Grant, was also their principal writer. He was a key supporter, often founder or leader, of a dozen or so conservation groups that still exist, though he barely appears in their official histories. Among the most prominent were the Save the Redwoods League; the New York Zoological Society (now the Wildlife Conservation Society, WCS); and the National Parks Association (now the National Parks Conservation Association).
His book, The Passing of the Great Race, was published in the year the National Park Service was founded. Science Magazine's glowing review enthused over its "solid merit." Thirty years later, it would be cited by German Nazis who couldn't understand why they were on trial: They were, they pleaded, simply emulating the United States, where scientific eugenics had long been used to shape society. Grant had sent a translation of his book to Hitler, who called it his Bible.
Widespread Support for Eugenics
Scratch the record anywhere in the early conservation movement, and eugenics sounds loud and clear: Alexander Graham Bell, who falsely claimed to have invented the telephone and who was one of the founders of the National Geographic Society; two charter members of the Sierra Club, David Starr Jordan (founding president of Stanford University) and Luther Burbank were all prominent members of the movement. George Grinnell, founder of the Audubon Society (and Edward Curtis' mentor) was Madison Grant's close friend for nearly 50 years. The National Park Service's first director, mining magnate Stephen Mather, was backed by Charles Goethe, of the Audubon and Kenya Wildlife Societies, regional head of the Sierra Club and outspoken advocate of Nazi eugenic laws.
In 1937, Goethe wrote to Otmar Freiherr von Verschuer, director of "racial hygiene" in Frankfurt, saying, "I feel passionately that you are leading all mankind herein," according to Garland E. Allen's 2012 essay, "Culling the Herd," in the Journal of the History of Biology. Verschuer was doctoral supervisor and collaborator of Josef Mengele, infamous for his barbaric experiments on children in Auschwitz. He continued to excel after the war, as professor of genetics at Münster.
In one article, "Patriotism and Racial Standards" published in a 1936 issue of Eugenical News, Goethe enthused, "We are moving toward the elimination of humanity's undesirables like Sambo, the husband to Mandy the 'washerlady.' " In 1965, on his 90th birthday, Goethe was dubbed the state's "number one citizen" by California's governor. He fought immigration from Mexico, making the racist argument that Mexicans have low IQs.
Eugenics grew into the establishment belief of the first half of the 20th century and didn't falter seriously until 1945, when an American battalion stumbled into Buchenwald, just after its prisoners had seized it from fleeing camp guards.
When the Nazis had built it, their second concentration camp, an oak tree growing inside its fences had consciously been conserved. It was symbolic, though not about nature: Goethe (no relation to the conservationist) had written poetry, including some of Faust, under its branches.
The military defeat of Nazism was to unveil scientific eugenics as a true Faustian pact, absurdly false and grotesquely violent. That should have been its end. But as with much in this history, the fog of obfuscation hangs over the landscape: Eugenic affiliations are continually denied or censored.
Acclaimed figures in post-war European conservation included former Nazis like Prince Bernhard, a founder of WWF (who joined the allies before the war), and Bernhard Grzimek, the self-proclaimed "savior of the Serengeti," cofounder of Friends of the Earth Germany, and former director of the Frankfurt Zoological Society – one of Europe's biggest conservation funders. He made sure the Maasai and other tribes were expelled.
So did Mike Fay of the Wildlife Conservation Society, the creator of the Nouabalé-Ndoki Park in the Congo, which kicked out the Mbendjele people, using US taxpayers' money. The Wildlife Conservation Society trained the guards who now beat Mbendjele people for suspected poaching. Given the way they're treated, it's frankly not surprising that those who once lived on and from the land "poach" if the opportunity arises: Conservation breeds poachers.
When today's environmental leaders press for curbs on immigration and population, it can only call to mind this violent past. Did David Brower, for example, founder of both Friends of the Earth and Earth Island Institute, have to assert that having children without a license should be a crime – given that he had four of his own?
Few environmentalists protest at the theft of tribal lands or stand for indigenous rights. For example, John Burton, of the World Land Trust, formerly of Friends of the Earth, and Fauna and Flora International, openly opposes the very idea, though other key players, some in Greenpeace for example, have signaled support for tribes.
The unexpurgated history of conservation matters because it still shapes attitudes toward tribal peoples. Conservationists no longer pretend to be saving their "race," but they certainly claim to be saving the world's heritage, and they mostly retain a supercilious attitude toward those they are destroying.
Such attitudes must change. Conservation nowadays, particularly in Africa and Asia, seems to be as much about land grabbing and profit as anything else. Its quiet partnerships with the logging and mining industries damage the environment. Tribal people are still abused, even shot, for poaching, when they're just trying to feed their families, while "conservation" still encourages trophy hunting. The rich can hunt, the poor can't.
In spite of the growing evidence to the contrary, many senior conservationists can't accept that tribal peoples really are able to manage their lands. They're wrong. It's a great con trick and it's time it was stopped.
Other conservationists are keen to do better. They deserve to know there's a groundswell of public support behind them, pushing for a major change in conservation to benefit, finally, tribal peoples, nature, and us all.
—
The Guardian: 'Bees, not refugees': the environmentalist roots of anti-immigrant bigotry
Recent mass shootings have been linked to 'eco-xenophobia' – part of a tradition that dates to America's first conservationists
The environmentalist, white nationalist, and influential anti-immigration activist John Tanton died less than three weeks before the El Paso shooting. Tanton lived to see his movement shape much of modern US immigration policy, but not this latest violent turn.
A hate-filled document allegedly linked to the man suspected of killing 22 people in El Paso on 3 August echoed the kind of rhetoric generally favored by the far right—and also had a decidedly environmentalist, Tanton-like bent. The document praised the Dr Seuss character the Lorax, who says he speaks for the trees, and complained about the unsustainable overuse of paper towels. It concluded that the best course of environmental action would be mass murder.
A week prior, on an Instagram account reportedly linked to the alleged Gilroy, California, garlic festival shooter, he complained about migrant-driven sprawl. Months before, the Christchurch, New Zealand, shooter called himself an "eco-fascist."
Long before this violence, researchers warned of "the greening of hate." From Tanton's anti-immigration nonprofit network to some of today's avowed environmentalists, across the political spectrum, overpopulation and immigration in particular has been blamed for environmental collapse for over 50 years.
Anti-immigrant ideology has been part and parcel of the whole of American conservationism since the first national park was founded, in part to protect wild yet white-owned nature from Mexicans and Native Americans. National purity and natural purity were inextricably linked.
The current rise of eco-minded white supremacy follows a direct line from the powerful attorney, conservationist and eugenicist Madison Grant—a friend of trees, Teddy Roosevelt, and the colonial superiority of white land stewardship. Grant, along with the influential naturalist John Muir and other early Anglo-Saxon conservationists, was critical in preserving the country's wildlands for white enjoyment. Muir, who founded the Sierra Club environmental group in 1892, was disturbed by the "uncleanliness" of the Native Americans, whom he wanted removed from Yosemite. Grant successfully lobbied, in equal measure, for the creation of protected national parks and the restriction of immigration by non-whites.
"Environmentalists were hardcore eugenicists. They were as committed to racial thinking as they were to protecting the great redwoods in California," said Heidi Beirich, intelligence project director at the Southern Poverty Law Center.
That eco-xenophobia resurfaced in the 1970s as overpopulation and resource depletion was deemed the pre-eminent challenge facing the planet at the dawn of the anthropocene.
Published in 1968, The Population Bomb, by the Stanford University biology professor Paul Ehrlich, predicted that overpopulation would fuel worldwide famine and global upheaval.
Much of what Ehrlich predicted did not come to pass, but the book proved hugely influential in the nascent environmental movement. Global population growth was soon conflated with US immigration growth, and both were blamed for the coming collapse of Spaceship Earth. This argument inspired generations of eco-nativists, and the most influential anti-immigration advocacy network currently operating in the US.
In 1979, Tanton, a local Sierra Club official, founded the "centrist/liberal" Federation for American Immigration Reform (Fair) to further advance the overpopulation-as-environmental-degradation cause. He went on to co-found the Center for Immigration Studies. Tanton, who warned of a "Latin onslaught" that would degrade America's culture and lands, is widely regarded as the founder of the modern immigration reform movement.
While Tanton was establishing his right-leaning network of anti-immigration organizations, new ecologists on the left were coming to the same conclusions he did about the answer to growing environmental crisis. "Deep ecologists" in the 1980s and 1990s argued that humans were just one of many species, and often an invasive and destructive one. Activist David Orton argued that limiting immigration "from a maintenance of biodiversity perspective…has nothing to do with fascists." The deep ecologist Dave Foreman was a co-founder of the radical wilderness collective Earth First! before the group forced him and his increasingly anti-immigration ideologyout.
By the late 90s, the anti-immigration issue reached a fever pitch within the US environmental movement. The Sierra Club had grown exponentially in the preceding decades, and "population control" had been part of its core platform. A nearly decade-long power struggle ensued for control over America's pre-eminent conservation group, as new members attempted to move away from the overpopulation argument, while longtime Sierrans and those in Tanton's circle pushed the group to maintain immigration control as a core tenet.
They ultimately lost the Sierra Club in the mid-2000s, but anti-immigration groups associated with Tanton didn't give up on attempting to influence eco-minded progressives. They ran ads linking overpopulation and climate crisis in mainstream newspapers and progressive magazines, from the New York Times to the Nation.
"The takeover attempts of the Sierra Club really woke people up to what was going on, but it still continues," said Betsy Hartmann, Hampshire College professor emerita of development studies and author of "The America Syndrome: Apocalypse, War and Our Call to Greatness." "The fact that it's picked up—that's the new twist."
"We're seeing the far right really take up ecological arguments again," said John Hultgren, a Bennington College environmental politics professor and author of Border Walls Gone Green: Nature and Anti-immigrant Politics in America. "The rise of eco-fascism, I think, is very real."
The right's perspective on the climate crisis has generally been one of denial, and reliance on a fringe in the scientific community that maintains climate change is a natural process. According to available research, immigration control as climate control is a similar pseudoscience. By stopping immigration from countries with low per capita emissions to wealthier nations with high per capita emissions, this thinking goes, total environmental impact will be limited, as will further damage to US wildlands and biodiversity: fewer people means less sprawl and less resource use.
There is little actual science to bolster immigration control for ecological purposes. While there is evidence that population and economic growth in total increases global emissions, recent studies show no correlation between US immigrant communities and pollution.
Whether eco-nativists are using these arguments to greenwash racism, or they truly believe limiting immigration is the best way to pull the planet back from the brink, the results are the same. "You can be a genuine environmentalist and a genuine xenophobe—the two often do converge," said Hultgren.
The El Paso manifesto echoed this logic, lamenting that it's proven too difficult to change American consumers' habits. "So population reduction is almost the low-hanging fruit, the simple solution to the crisis of climate change. That's the argument that a lot of anti-immigrant environmentalists have made," said Hultgren—but taken to a violent end.
Limiting immigration has certainly proven more politically palatable than regulating fossil fuel companies and corporate polluters under the current administration.
Tanton network groups have reportedly enjoyed a close relationship with the Trump administration and a great deal of influence over immigration policy. Trump's adviser Stephen Miller and former attorney general Jeff Sessions have both been linked to Tanton groups. Former Fair officials and lobbyists have found a new home in the Trump administration. They include the former executive director of Fair, who is now the Department of Homeland Security's citizenship andimmigration services ombudsman
The eco-xenophobic rhetoric that Tanton and his supporters have traded in has proliferated across the right, straddling both arguments about population growth and outright racist beliefs that Latino immigrants, in particular, destroy nature. Long before he became the father of the Proud Boys, the Vice magazine co-founder Gavin McInnes espoused the ecological virtues of population and immigration control. In a 2003 Vice Guide to Happiness, McInnes offered some cause for optimism under President George W Bush: "Immigration is getting handled, which is helping the environmental problems overpopulation has caused." In 2010, he grumbled about how the Sierra Club had turned away from the anti-immigration cause.
Richard Spencer's "meta-political manifesto for the Alt-Right" advocated for a kind of conservationism in the white nationalist tradition. Right wing pundit Ann Coulter claimed Americans will have to choose between a "greening or browning" of America. Fox News host Tucker Carlson opined on air about the ecological impact of immigrants: "I actually hate litter, which is one of the reasons I'm so against illegal immigration."
Online, an eco-fascist rhetorical revival has been wrapped in traditional white nationalist imagery and language, along with love for large guns. Using the hashtag #pinetreegang, supporters espouse the benefits of immigration control and share Lorax memes: just like Madison Grant and John Tanton before them, they purport to speak for the trees.
"What's on the rise is white supremacy in general, but this is a pretty staple part of that ideology," said Beirich. "When people hear [the Nazi nationalist slogan] 'blood and soil', they think of the blood, but the soil part mattered."
One of the favored Pine Tree Gang phrases: "Bees, not refugees."
The Sierra Club has backed far away from its xenophobic history, as have other environmental groups, which have since taken a more global perspective on climate crisis and environmental justice.
"It's only now that the environmental movement is less racist than it's ever been," said Beirich.
"Environmental justice activists forced American environmentalists, most of whom were white and middle and upper class, to really confront this logic," said Hultgren. "There's been an ideological shift among mainstream and progressive environmental organizations to really reflect on the relationship between social inequality and environmental degradation."
In 2013, the Sierra Club and the environmental activist group 350.org threw their support behind immigration. Earth First! has gone a step further, calling national borders "scar[s] on the earth."
"The entire earth is a closed system, and the idea that people crossing borders is going to have a major impact on any individual environment is absurd," said Veery Marten, an Earth First! Journal collective member. "The culprits of this white supremacist violence citing alleged environmental interests are almost always middle class white men who are not lowering their own carbon footprint. It's not really about consumption, it's about who's allowed to consume and gate-keeping these resources."
Environmental activism is still far from fully making amends for its history, though, and indigenous groups and people of color still feel sidelined in the movement.
"The environmental movement is increasingly reconciling with what it means to try to protect land on this continent when this land is stolen," said Marten.
Mainstream environmentalists and the broader left may no longer espouse the benefits of limiting immigration, but many do warn of an impending global refugee crisis worsened by climate change that will in turn pressure societies unable or unwilling to grapple with an influx of new residents. In 2018, a World Bank report predicted more than 140 million climate migrants from Latin America, sub-saharan Africa and south-east Asia could be displaced by 2050. Concern for these migrants is often couched in calls for more open borders.
But Hartmann warns that proclamations of looming dystopia in the form of a mass climate-caused global refugee crisis put well-intentioned environmentalists on some shared ground with fear-mongering nativists, even as they're attempting to convey a useful urgency about the future of the planet and the disproportionate impacts of climate crisis on the developing world.
"Not to say there won't be climate-related migration, but I think that portrayal of migrants as climate change refugees, especially these mass movements of people, feeds into the anti-immigrant environmental worldview," said Hartmann. "Alarmist hyperbole and stereotypes around climate conflict and even climate mass refugee dislocation is based on kind of old, racially and colonially charged stereotypes of poor people of color being more prone to violence in times of scarcity."
A worsening climate crisis could easily become a cudgel for anti-immigration activists looking to use ecological preservation as an excuse to close borders, a means of gesturing toward doing something about climate crisis that aligns with the right's other political goals.
"As it becomes more difficult for Republicans to deny that climate change is a thing, this is a really likely next move for the right in climate politics," said Hultgren.
—
Guardian: The tribes paying the brutal price of conservation
Welcome to 21st-century life in the vast Central Kalahari game park, an ancient hunting ground for the San, but now off-limits to the people who forged their history there. The brutal incident took place last week, just days after Botswana's wildlife minister Tshekedi Khama, the brother of President Ian Khama, announced a shoot-on-sight policy on poachers.
Khama claims the policy, which is supported by conservation groups, will deter poaching and the illegal wildlife trade, which is widely seen by Europe and the US as disastrous for biodiversity. But there are no rare or endangered species such as elephants or rhinos in the areas where the bushmen hunt. Sending a helicopter gunship and armed guards to arraign the hunters looks rather like an escalation of the low-grade war that Botswana has waged for years on one of the most vulnerable indigenous groups in the world.
For the past 20 years, the San have been systematically stripped of their homes, land and culture. In a series of heavy-handed evictions, houses have been burned, schools and health centres closed, and water supplies cut off. Now these people live, dispossessed, on the edge of the huge game park, forbidden to hunt in or enter the land they have lived on sustainably for centuries.
Meanwhile, one of the largest diamond mines in the world has been allowed to open in the park, and wealthy big game hunters from abroad are welcomed to newly constructed state-of-the-art game lodges. Is this conservation, or something more akin to bullying of the weak and exploitation of the land in the interests of the powerful?
What has happened in Botswana is happening all over the world, according to an increasingly vocal group of campaigners, academics and environmentalists. They claim that indigenous peoples are being appallingly treated and abused, all in the name of a conservation philosophy that carries a heavy human cost. In order to make room for wildlife, tourism and industry, governments are using conservation as a pretext to drive the world's most endangered peoples away from the lands and animals they have lived with for generations.
This week, the issue will be raised in Hawaii at the International Union for Conservation of Nature's congress. "The world's most vulnerable people are paying the price for today's conservation," says Victoria Tauli-Corpuz, UN special rapporteur on the rights of indigenous peoples. She has already sounded the alarm at the UN over the impact that conservation is having on tribal peoples in Kenya, Uganda, Bangladesh, Namibia, Botswana, Ethiopia, South Africa, Argentina, Chile and Ecuador.
Tauli-Corpuz will tell the congress that nature conservation is not working for people or for wildlife. "Houses are still being burned down, and people are being displaced violently. Protected areas continue to expand, yet threats against them are also increasing," she will say. Vulnerable tribal peoples are being removed by force from India's tiger reserves and forests; tribal groups such as the Ogiek and Sengwer, the San, Maasai and Baka are being forced out of forests and wildlife-rich plains in Africa; and from Thailand to Ecuador, Cameroon to Bangladesh, ethnic groups are being dispossessed in the name of protecting nature.
"It is happening all over Asia and Africa. We can agree with the goals of conservation, but if these protected areas are then being overrun by mining companies, what is the point of conservation?" Tauli-Corpuz said.
What's more, human rights groups claim, governments are accessing wealthy conservation groups based in the US and Europe to take advantage of the billions of pounds of conservation money being offered by global banks, northern governments and foundations for climate change and biodiversity protection. The international money duly flows in, but recipient governments are not abiding by international laws to protect communities.
"Governments like conservation because there is a lot of money in it. It brings money from the Global Environment Facility and elsewhere. But when your economic priority is to generate money from conservation, you want to get rid of people from these protected areas. That is what is now happening," Tauli-Corpuz told the Observer.
Most of the world's 6,000 national parks and 100,000 protected places have been created by the removal of tribal peoples. Hundreds more parks are being created every year as countries commit to meeting the UN's goal to protect 17% of land by 2020. And the human toll is rising accordingly. "Eviction numbers are declining," says Rosaleen Duffy, a political ecologist at Sheffield University. "There are still large-scale, violent evictions, generally in national parks, but they are less common now. But much more common is the everyday form of exclusion [of tribal groups] which makes it impossible for anyone to live in protected areas."
Gonzalo Oviedo is head of social policy at the IUCN. He told the Observer: "Conservation has changed a lot. Governments are more likely now to restrict the rights of people who live in protected areas. They may ban hunting, or farming, the cutting down of trees or fishing. The effect is to force people to move.
"They are more careful now about evictions. But in practice they are reducing access to resources and reducing people's ability to live in protected areas. People in reserves may not be allowed to do anything. They are often poorer than they were before, and the impact can be bigger than if they are moved out," said Oviedo.
Simon Counsell, director of the UK's Rainforest Foundation, agrees: "Much conservation is still in the mindset of being in opposition to people. The 'conservation v people' approach to protecting wildlife has worsened the lives of thousands of native people.The foundation this year documented dozens of cases of human rights abuses in central Africa, where up to $500m has been spent in the last decade by the US, EU and other western donors to protect the world's second largest swath of rainforest.
The irony is that "anti-people" conservation doesn't appear to be having a beneficial effect on wildlife and may in fact be self-defeating. Analysis this year of 34 large protected areas in Congo DRC, Cameroon, Gabon, the Central African Republic and the Republic of Congo found that conservation had displaced villages and led to conflict and multiple human rights abuses – and that animals including elephants, gorillas and chimps were still declining at alarming rates anyway.
"Conservation is clearly not working," said Counsell. "Despite billions of dollars being poured into protected areas over this period and in spite of legally binding commitments to respect people's rights, there was evidence that local indigenous and local communities across the world continue to pay a heavy price for protected areas," he said.
"A new model of saving nature is urgently needed because the anti-people agenda now being practised by many countries is not working and undermines attempts to protect nature. Not only is the present anti-people model which is being practised unjust. It marginalises the very people who have protected forests for millennia and who represent one of our best hopes for doing so in the future.
Meanwhile, tension is mounting between human rights groups who seek to protect people and conservationists who are paid to effectively run protected areas for government. The ill-feeling came to a head this year when the WWF was accused by tribal defence group Survival International of funding and logistically aiding anti-poaching eco-guards in Equatorial Africa. The guards were allegedly victimising pygmy groups in the region.
According to a 228-page complaint made to the OECD, the Baka people in Cameroon had been forbidden to enter many of their traditional hunting areas, despite the fact that their hunting is reported to have minimal impact on the environment.
The WWF responded that it provides human rights training for the eco-guards, and that it was working in a complex area overrun with military groups. Adjudication by the OECD on that row is expected shortly.
According to Duffy: "Some groups are in danger of becoming complicit in government wrongdoing. They rely on national governments to allow access. Some have very significant links with corporates and corporate sponsorship, and tend not to be very critical of what is going on. It can be difficult for them to talk out of turn. Some facilitate the process."
The IUCN's Gonzalez believes conservation groups and western governments need to monitor what is happening on the ground far more closely. "A lot has changed in the big groups but there is still a lot to be done. Countries often impose no conditions on money for conservation. EU countries give money but do not have sufficient safeguards on how it is used. They don't care what is going on. But multilateral groups like the World Bank have social safeguards and are more careful now. Why don't governments have the same safeguards? Foundations and private money also do not care much about the impact of their spending," he said.
According to Kristen Walker at Conservation international's Policy Center for Environment and Peace, the big conservation groups are attempting to adapt to often difficult dilemmas and relationships. "We can find ourselves in tricky situations. We are invited guests in countries, but we also try to advocate and support communities, too. There are countries we have pulled out of because we felt we could not work there, and in some places people expect us to be more outspoken advocates.
"Governments sometimes look at the short term. We have adopted a rights-based approach and we are guided by an indigenous advice group. There has been a lot of change in conservation in 10 years. But how do you make sure governments are not shortsighted? How do you make sure communities are recognised? These are challenges," she said.
The lobby in favour of returning more protected land to the original "owners" is growing. Studies by the Centre for International Forestry Research and the World Bank have found that when traditional communities are given full legal rights to their land, they protect the environment efficiently and cheaply.
"In India, tribal peoples face arrest and beatings, harassment, threats and trickery and feel forced to 'agree' to leave their forest homes. But the evidence proves that tribal peoples are better at looking after their environment than anyone else", says Sophie Grig of Survival.
"In the BRT tiger reserve in southern India where tribal people have been allowed to stay, tiger numbers have increased at above the national average. There is no reason to believe that evicting tribes helps tigers. In fact, it's harming conservation."
In Hawaii this week, Tauli-Corpuz will make the same argument. She will tell delegates that indigenous-owned lands are effective at resisting deforestation in Brazil; that in Namibia, community-based wildlife management has resulted in significant growth in wildlife populations; and in the US and Australia, indigenous peoples manage protected areas effectively. "Studies have demonstrated that the territories of indigenous peoples who have been given land rights have been significantly better conserved than the adjacent lands".
Leading environmentalists and human rights advocates, including Noam Chomsky, Jonathon Porritt and Ghillean Prance, agree. Last year they appealed to conservationists to protect endangered tribes. In a letter to the Guardian, they stated: "Tribal peoples have managed their lands sustainably for generations. Forcibly removing them usually results in environmental damage. Such removals are a violation of human rights. The cheapest and quickest way to conserve areas of high biodiversity is to respect tribal peoples' rights. The world can no longer afford a conservation model that destroys tribal peoples: it damages human diversity as well as the environment."
The argument is still a long way from being won. But could 2016 be the year that some of the world's most ancient tribes began to return to the land of their ancestors?
MAASAI
Thousands of pastoralist Maasai groups in Tanzania have been evicted from a 1,500 sq km area close to the Serengeti, Maasai Mara and Ngorongoro national parks. The government has tried to remove them to establish exclusive game-hunting in the area. In 2009, a mass eviction left more than 200 homes burned and 3,000 people homeless.
BAIGA
Thousands of these tribespeople in India are being forcibly evicted from Kanha tiger reserve, though they do not hunt tigers and have lived in the forests with the animals for centuries. Many other adivasi, or tribal groups, are under notice to leave their forest homes to make way for tourism and tiger conservation. The Baiga have now set up a project to "save the forest from the forest department".
BAKA
The indigenous forest pygmy tribe which lives near Nki national park in south-east Cameroon, and the Bagyeli ethnic group of South Kribi have been forced out of their forests or massively restricted in what they hunt and fish. The groups says that they have become squatters on their own land, with entry into the forest restricted.
HMONG
Thousands of ethnic Hmong and Karen hill tribes groups in northern Thailand have been displaced from their forests after they were designated national parks or protected areas. The groups have been classed as "illegal occupants" or "squatters" even though they have been living there for more than 100 years. The Hmong and Karen are routinely blamed for resource degradation but say their traditions protect nature.
BARMAN
These tribespeople, who have lived in the forests of central Bangladesh for centuries with other ethnic groups, have been evicted or prevented from living in traditional lands rezoned by the government as protected reserves in the 1980s. They are now restricted in where they live, move, and what they grow.
SENGWER
Kenya Forest Service guards have for years harassed and tried to evict Sengwer indigenous people from the western highlands. The 5,000 hunter gatherers were barred from their ancestral forests in 1964 but continue to return. Many now live in makeshift homes, camped out on roadsides.
SAN
The San, or Bushmen, peoples of the Kalahari desert in Botswana have been outlawed from their traditional lands to make way for tourism and mining. Even though they have lived in the desert for generations, they are considered a threat to wildlife. In a series of evictions, they have had their homes destroyed and water cut off and have been restricted from hunting. In 2006 the high court granted the Bushmen the right to return to their land, but the government has continued to enforce a permit system.
OGIEK
The Kenyan government has long been seeking to drive the Ogiek and others from the Mau forest to protect national water supplies and wildlife. The forest has been severely degraded after an influx of logging companies and illegal settlers, but the Ogiek, who have lived there for centuries, say they are not responsible and are resisting eviction. Many communities have had their homes burned but continue to fight to return.
DUKHA
The nomadic reindeer-herding Dukha tribe of northern Mongolia are struggling to survive after being banned from hunting in the name of conservation. Their traditional land was declared a protected area in 2013 and they face prison and restrictions on where they migrate to and hunt. The Dukha have hunted sustainably for generations, with their own strict rules governing the number of animals they can kill, and when and where they can hunt.
LICKAN ANTAY
The Lickan Antay indigenous people from the Atacama desert in northern Chile live in a state-protected reserve but have been overwhelmed by tourism and conservation which leaves them little water and restricts them from access to many places. "Before the creation of the reserve there wasn't a single tourist, and suddenly they're everywhere. Our existence is now a constant battle," says one member of the community.
WANNIYALA-AETTO
The "forest people" of Sri Lanka were evicted from their homeland in what is now the Maduru Oya national park. Until recently, they hunted deer and wild boar, and collected honey, fruit and nuts. Today, they live outside their forest with small plots of land to grow rice and vegetables. They need a permit to enter the forest and those caught hunting risk arrest and violence.
—
—
OLIVIA BALCOS: DECOLONIZING ENVIRONMENTAL EDUCATION
---
Decolonializing Environmentalism
—
—
Decolonization
Decolonization

Process of deconstructing colonial ideologies of the superiority and privilege of Western thought and approaches.
Involves:

Dismantling structures that perpetuate status quo/unbalanced power dynamics
Valuing and revitalizing Indigenous/African knowledge, culture and approaches

Weeding out settler biases or assumptions that impacted Indigenous ways of being

Creating spaces that are inclusive, respectful, and honor Indigenous Peoples and African Americans.

Indigenization

The act of making something more native; transformation of some service, idea, etc. to suit a local culture, especially through the use of more indigenous people in administration, employment, education, etc.

For non-Indigenous/black people and allies

Decolonization is the process of examining your beliefs about Indigenous/African people and culture by learning about yourself in relationship to the communities where you live and the people with whom you interact

Learn about your internalizations, histories, and power structures that have occurred and still are occurring for you to live on stolen indigenous
Learn about colonialism, settler colonialism, white Supremacy, systemic racism, racial bias, truth behind white washed histories, bad allyship approaches, etc.
—
Decolonization Is for Everyone | Nikki Sanchez | TEDxSFU
—
OLIVIA BALCOS: DECOLONIZING ENVIRONMENTAL EDUCATION
—
"Across the globe, hundreds of thousands of young people are striking in the streets today to protest the lack of action and accountability of world leaders and corporations. Seeing photos of my former students marching in the streets of Downtown LA made me tear up and my heart swell.
As adults, it's crucial that we empower our students and children to speak up about climate change and this global crisis. However, it's just as important for us to help our children understand that climate change and racism go hand in hand. To create EQUITABLE change for everyone, we need to see the entire picture. So when you teach or talk to folx about climate change and environmental advocacy, consider the following:
Did you know that BIPOC are disproportionately affected by climate change? Displacement, health issues, unemployment, housing, food distribution, among other issues.
Did you know that modern day environmentalism has a colonialist legacy of exclusion, gate keeping, racism?
Did you know that the "heroes" of the environmental movement such as Muir, Roosevelt, and Thoreau spoke openly about their disdain for Black and Indigenous people, and that environmental protection was never meant for BIPOC?
Did you know how Black communities are targeted for garbage and toxic dumping, which impacts the health of Black folx for generations?
Did you know that BIPOC make up less than 12% of staff at environmental organizations? (2014 Green Report, but recent update showed this number has dropped)
Did you know that Indigenous people have engaged in this work for centuries, but are repeatedly marginalized by white environmentalists who live on the very land their ancestors colonized?
Suggested reading: A People's Curriculum for the Earth, Environmental Justice in Postwar America"  Liz Kleinrock, Teach and Transform
—
—
—
Settler Privilege
"Whether one participates in settler colonialism is not entirely a matter of when or how one's ancestors came to the U.S. Having settler privilege means that some combination of one's economic security, U.S. citizenship, sense of relationship to the land, mental and physical health, cultural integrity, family values, career aspirations, and spiritual lives are not possible, without the territorial dispossession of Indigenous peoples." Kyle Powys Whyte – Yes! Mag
Bad Indigenous Allyship Approaches
Romantic approach

Assumes that lifting up Indigenous wisdom and spirituality constitutes action

Does not confront ongoing territorial dispossession and risks to health, cultural integrity, etc

Difficulties with Indigenous hypocrisies, like tribally sanctioned coal industries

Responding to these critiques requires an understanding of colonialism and Indigenous self-determination

Same-boat approach

Solidarity by claiming Indigenous and non-Indigenous environmentalists are same

More focused on environmental issues that threaten us all than environmental racism

Many environmental achievements either hurt Natives or required efforts to reform for fair access

1970s Clean Water Act and Safe Water Drinking Act made no mention of American Indian tribal lands

Laws only extended to tribal lands after 1980-90s reform efforts and to this day enforced unequally

Yosemite model

National conservation practice of displacing Natives to create nature parks

Includes Central Park, Grand Canyon, North Cascades
Early conservationists were a mixture of racist, eugenics, elitist game hunters, bad environmentalists
"National parks, ecological restoration projects, conservation zones, and even the uses of certain terms—especially "wilderness"—are associated with forced displacement of entire communities, erasure of Indigenous histories in education and public memory, economic marginalization, and violations of cultural and political rights." Kyle Powys Whyte – Yes!
—
De-colonizing Approach to Allyship
"ecological footprint of colonialism as seismic. The ongoing U.S. colonial legacy includes forcing Indigenous peoples into grid-like reservations that empower corporations and private individuals to degrade our territories; fostering patriarchy and conditions for sexual violence in Indigenous communities; brainwashing Indigenous children through boarding schools; and brainwashing everyone else through erasing Indigenous histories and experiences across U.S. culture, education, and memory. " Zoe Todd and Heather Davis, authors of "On the Importance of a Date, or Decolonizing the Anthropocene
Allyship Strategies

Must challenge settler privilege and the different ecological realities we all live in
Stop trying to avoid future eco disasters and realize Natives are already living it
Environmental protection must resist capitalism/colonialism oppression
"One can't claim to be an ally if one's agenda is to prevent his or her own future dystopias through actions that also preserve today's Indigenous dystopias…This is why so many of our environmental movements are about stopping sexual and state violence against Indigenous people, reclaiming ethical self-determination across diverse urban and rural ecosystems, empowering gender justice and gender fluidity, transforming lawmaking to be consensual, healing intergenerational traumas, and calling out all practices that erase Indigenous histories, cultures, and experiences." Kyle Powys Whyte – Yes! Mag
—
Yes! Mag: Climate Justice Is Racial Justice Is Gender Justice
"There's nothing like the giant oil companies to provide us all with lessons about power and prejudice.
The climate crisis offers a lens to understand many of the inherent injustices on this planet: There's an almost perfect inverse relationship between how much of the problem you caused and how much of the pain you're feeling. Furthermore, it offers the best chance to actually right some of these wrongs: The economic rearrangement that must accompany any successful effort to fix the planet's climate system is an opportunity to make sure that the people who've always been left out won't be put at the back of the all-electric bus…
… Patterson (Jacqueline Patterson is the director of the NAACP Environmental and Climate Justice Program): Well, there's one story I tell to help people understand intersectionality: There's a picture I show of this young boy named Antoine, who lives in Indiantown, Florida, 3 miles from a coal-fired power plant. He has severe asthma. There's a picture of his bag of medicines that show what he depends on to get by from day to day. And there's a picture of him as a young boy watching other kids play in a fountain. Another one shows him looking out the window and watching kids go to school. Not him—there's so many poor air quality days that would put his life at risk if he went.
I talk about the connection between the very facility that is driving climate change and the increased concentration of pollutants that come from climate change. And the kids who can't go to school. Or have a hard time paying attention because the other things that come out of smokestacks [are] lead. Or they might be drinking it from their water supply. I want people to see all those levels of risk kids have from these impacts.
And then I overlay it with the maps that show these same communities are food insecure—more likely to get Doritos and Cheetos than kale or quinoa. And I overlay that with the fact that when you have this many problems, including living next to a toxic facility, on average your property values are 15 percent lower. So that affects the quality of their schooling because they're less resourced—fewer tax dollars. And then I show an image of a child standing on a milk crate being fingerprinted.
If you're not on grade level by grade 3, you're much more likely to enter into the school-to-prison pipeline. And then the same entities that fight against the regulations to help the air are the same entities pushing forward punitive criminal justice measures, and privatizing our prisons, and so on. People see that through the lens of an actual child, how all those systems come into play. How they come into play against his chance to be a thriving adult…
…climate change might be big enough to help us start reimagining things. Usually by the time I finish describing the problem side of my presentations, most people are properly depressed, but when I get on the transformation side, I start to talk about how these systems are predicated on exploitation of natural resources and of human resources. Or humans, period. How these systems are so deeply flawed—instead of commons, we have sacrifice zones. And how climate change is really a byproduct of this systematic world of winners and losers. And then we talk about the ways we really need to flip this on its head.
We talk about how when we have a system based on capitalism, by definition it means there are winners and losers. And communities of color, women, and so on are on the losing end. But it's the 99 percent that are on the losing end in various degrees. And then we go through the various systems—how we deal with our waste, the way we are generating energy, how it's possible for us to have 100 percent renewable energy. System by system, we talk about it. And then we talk about the whole economic and political system—the people who are using the profits from this old system to suppress democracy, to stay in control. That's part of our narrative of transformation…
…As we are taking back our democracy by overturning Citizens United and getting money out of politics and so on, we also have to be the change we want to see in the world, even before our political system catches up. So, the things that the Institute for Local Self-Reliance does around helping us develop recycling systems, our own energy systems, our own food systems. How we shift power away from the Monsantos, the Exxons. How we shift away from these systems at the same time that we're changing the rulemakers and the rules. We have to do it all at the same time."
—
OLIVIA BALCOS: DECOLONIZING ENVIRONMENTAL EDUCATION
—
---
Opposition to Environmental Justice
—
Vox: Watch the Republican Party turn against climate science
—
PBS Frontline: War on the EPA
—
Silencing Environmental Activists
National Geographic: 200 Environmentalists Were Murdered Last Year
HuffPost: Disturbing Report Shows How Many Environmental Activists Are Killed Each Week
NGO Global Witness reveals that around the world, people are murdered and attacked for defending the Earth. Even in America, activists are being silenced.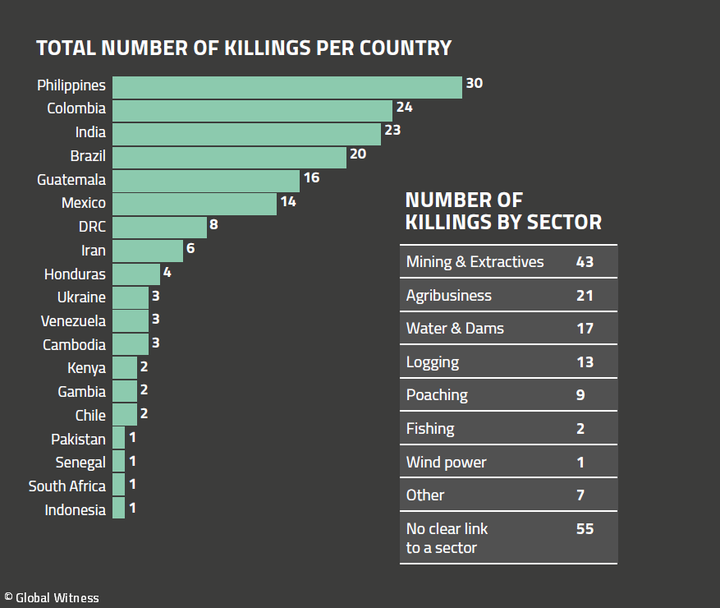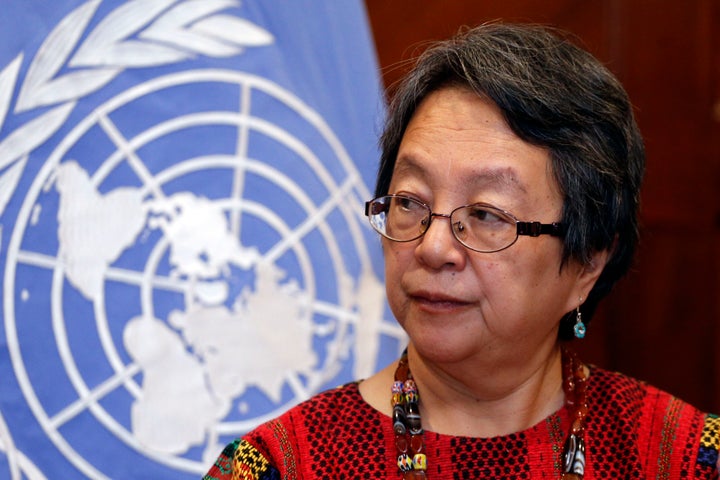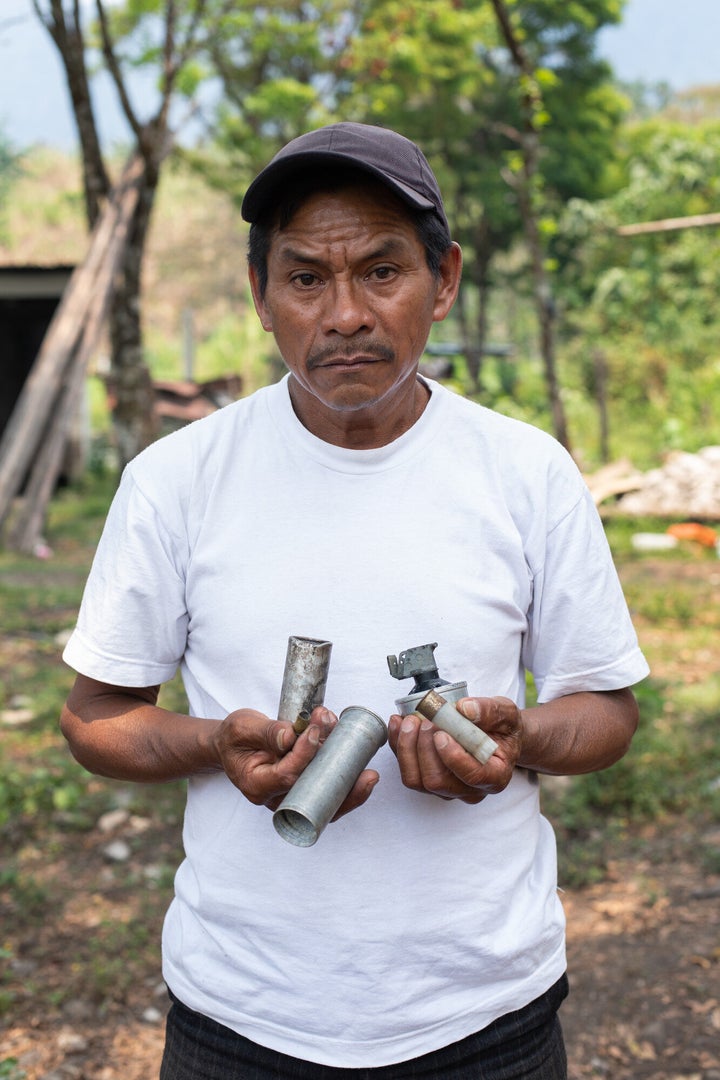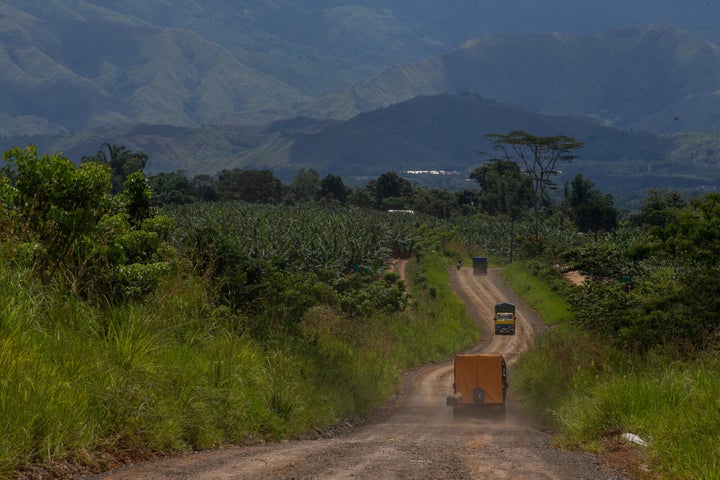 —
The Guardian: Environmental activist murders set record as 2015 became deadliest year
"At least 185 environmental activists were killed last year, the highest annual death toll on record and close to a 60% increase on the previous year, according to a UK-based watchdog.
Global Witness documented lethal attacks across 16 countries. Brazil was worst hit with 50 deaths, many of them killings of campaigners who were trying to combat illegal logging in the Amazon. The Philippines was second with 33.
Colombia had 26 fatal attacks; Peru, 12; Nicaragua, 12; and Democratic Republic of Congo had 11.
—
—
Further Readings
Intercept: GOP Lobbyists Help Brazil Recruit U.S. Companies to Exploit the Amazon
Democracy Now: How Jair Bolsonaro Emboldened Brazilian Agribusiness to Torch the Amazon & Attack Indigenous People
—