---
Table of Contents
Modern Asian Americans Discrimination
History of Asian American Discrimination
Model Minority and Racial Triangulation
---
Modern Asian Americans Discrimination
—
Asian Americans Stats
Nearly 21 million Asian Americans
48 ethnicities categorized as Asian American by the US Census Bureau

The largest ethnic groups Chinese (3.79 million)
Filipino (3.41 million)
Indian (3.18 million)
Vietnamese (1.73 million)
Korean (1.7 million)
Japanese (1.3 million)
Pakistani (409,000)
Cambodian (276,000)
Hmong (260,000)
Thai (237,000)
Laotian (232,000)
Bangladeshi (147,000)
Burmese (100,000)
—
NY Times: Open Doc: A Conversation With Asian-Americans on Race
—
NPR: Asian-Americans See Individuals' Prejudice As Big Discrimination Problem
"New results from an NPR survey show that large numbers of Asian-Americans experience and perceive discrimination in many areas of their daily lives. This happens despite their having average incomes that outpace other racial, ethnic and identity groups.
The poll, a collaboration among NPR, the Robert Wood Johnson Foundation and the Harvard T.H. Chan School of Public Health, also finds a wide gap between immigrant and nonimmigrant Asian-Americans in reporting discrimination experiences, including violence and harassment.
"Our poll shows that Asian-American families have the highest average income among the groups we've surveyed, and yet the poll still finds that Asian-Americans experience persistent discrimination in housing, jobs and at college," says Robert Blendon, professor of health policy and political analysis at the Harvard Chan School who co-directed the survey. "Over the course of our series, we are seeing again and again that income is not a shield from discrimination."
In addition to asking about personal experiences with discrimination, we also wanted to find out what people's perceptions are of discrimination within their own neighborhoods. The numbers for Asian-Americans were lower on this measure than for personal experiences but still show that a notable level of discrimination exists in everyday life.
The survey was conducted among a nationally representative probability-based telephone (cell and landline) sample of 500 Asian-American adults. The margin of error for the total Asian-American response is 5.8 percentage points at the 95 percent confidence interval. Interviews were conducted in English, Mandarin, Cantonese and Vietnamese. Complete methodological information is in the full poll report.
Looking at the split according to immigration status, we found that nonimmigrant Asian-Americans are more than three times as likely to say they've experienced violence because they are Asian and more than twice as likely to say they've been threatened or nonsexually harassed because they are Asian.
We also saw a similar gap based on immigration status in terms of experiencing sexual harassment. But it's important to note that our poll was done earlier this year, before the country's widespread discussions of sexual assault and harassment in the fall. "These national conversations may have affected how people viewed or responded to their own experiences, or on their willingness to disclose these experiences in a survey," Blendon says.
When it comes to health care, the immigrant-nonimmigrant split was reversed, with immigrants being 17 times more likely than nonimmigrants to report experiencing discrimination because they are Asian.
Overall, Asian-Americans commonly report experiencing insensitive or offensive comments, negative assumptions or slurs. But they infrequently report the experience of having other people be afraid of them because of their race.
Regarding treatment by the police or by the court system, about 1 in 10 Asian-Americans report that they or a family member have been unfairly stopped or treated by the police because they are Asian. But when we sorted the results by ethnicity, Indian-Americans reported unfair stops or treatment eight times more often than Chinese-Americans.
Discrimination takes on many forms, both institutional and personal. In the survey, a large majority of Asian-Americans said discrimination by individuals is a bigger problem than discrimination in laws or the government.
Some important notes on our survey:
We asked people to identify their ethnicity, and our data is sorted as follows. But in several cases, the number of respondents was insufficient to include in our breakouts along ethnic lines. In the full report, "Southeast Asian American" includes respondents who said their families are Filipino, Vietnamese, Cambodian, Laotian or Malaysian. "Chinese Americans" refers to Asian-Americans of Chinese heritage, but not those who identified as Taiwanese. Asian-Americans who say their families are from the Indian subcontinent are referred to as "Indian American," not to be confused with Native Americans, whose experiences are covered in a separate report in this series. These three groups (Southeast Asian, Chinese and Indian) are not exhaustive of the entire Asian-American sample. Individuals from other subgroups (e.g., Taiwanese Americans) are included in the total sample ("All Asian-Americans") but are not analyzed separately because of insufficient sample size.
The survey was conducted Jan. 26 to April 9, 2017, among a nationally representative, probability-based telephone (cell and landline) sample of 3,453 adults age 18 or older. The survey included nationally representative samples of African-Americans, Latinos, Asian-Americans, Native Americans and white Americans; men and women; and LGBTQ adults. This report presents the results specifically for a nationally representative probability sample of 500 Asian-American U.S. adults. Separate reports analyze other individual groups, and the final report will discuss major highlights from the series."
—
Daily Show: Hari Kondabolu – Exposing "The Problem with Apu" and Indian American Representation
—
Buzzfeed: What Pacific Islanders Want You To Know
—
Mark Zuckerberg sued native Hawaiians for their own land | AJ+
—
Meet the native Hawaiians fighting U.S. occupation | AJ+
 —
"Tomorrow marks the beginning of Asian Pacific Islander Heritage Month! Did you know that this celebration was first introduced in 1978 as a 10 day celebration in May, and was only extended to a month in 2009? All throughout this month, I'll be posting resources, influential API Americans, API history, and highlighting some truly amazing API folx who are doing amazing work in education! As a first post, please read:
Be mindful of your context when using the term "Asian." Asians are NOT monolithic. "Asian" can expand to include folx from Japan, Pakistan, Guam, Vietnam, and so many more. Too often, "Asian" is used to describe people from eastern Asian countries like China and Korea, but also includes folx from the Pacific Islands, and Western Asia (a reminder that "Middle East" is a geopolitical term created by white countries.) If you are celebrating API cultures and voices, make sure Western Asian and Southeast Asian folk are included.
Asian people are not connected by a common language, and no single country-of-origin dominates the U.S. Asian population.
The population API folx in the US grew 72% between 2000-2015, making us the fastest growing racial/ethnic group (Pew Research Center.) However, only 2-3% of public school teachers and only 1% of school administrators are API. The presence of API educators and API cultures and voices is incredibly important for API students, who are often left out of curriculum.
Be mindful of perpetuating the "model minority" myth, and the incorrect assumption that Asian people have not faced racial struggles in the US. Within the API community, there is more income inequality than any other racial/ethnic group. While statistically, East Asian folx earn more than other racial minorities, poverty rates among the Hmong, Burmese, Bhutanese, and other Southeast Asian communities are the highest in the US.
The term "Asian American" can be traced back to 1968 at UC Berkeley, where students Yuji Ichioka and Emma Gee, who, inspired by the Black Power Movement and the protests against the Vietnam War, founded the Asian American Political Alliance as way to unite Japanese, Chinese and Filipino American students on campus." Teach and Transform

—
Further Readings
—
---
History of Asian American Discrimination
—
Denial of Citizenship

1790 Naturalization Act made Asians ineligible for citizenship, limited to whites only

Yellow Peril

19th century, US rapid industrialization, leads to labor shortages in mining and rail industries

Chinese immigrant labor was often used to fill this gap leading to large-scale Chinese immigration

Construction of the First Transcontinental Railroad
Chinese immigrants were despised because they took the jobs of whites for cheaper pay

Weekly newspapers and labor parties began negatively stereotyping Chinese

Phrase "Yellow Peril" claimed demise of Western Civilization from Chinese immigrants gained popularity

Chinese immigrants suffered from discrimination to violence

Denial of Immigration

1882 Chinese Exclusion Act banned Chinese immigration to the United States until 1943

First time a law excluded a major group from the nation based on ethnicity

Between 19-20th centuries over 600 pieces of anti-Asian legislation

limiting Asians from citizenship, culture, land ownership, and economic opportunities
Non-citizens had almost no rights

Whites could kill Asians with impunity because they could not testify in court

"Driving Out" era

Following Chinese Exclusion act many incidents of violence and ethnic cleansing occurred against Chinese

including forced removals of the Chinese from Cherry Creek, Colorado; Tacoma, Washington; Tombstone, Arizona; Rock Spring, , Wyoming; and Redlands, and California
A popular saying came into the American lexicon "He doesn't stand a Chinaman's chance."
California Alien Land Law of 1913 and 1920

prevented "aliens ineligible for citizenship" from owning property
"aliens ineligible for citizenship" served as a euphemism for "Asians"
Especially aimed at Japanese American farmers

Immigration Act of 1917 (Asiatic Barred Zone Act)

Imposed literacy tests on immigrants, created new categories of inadmissible persons, and barred immigration from the Asia-Pacific Zone until 1952

United States v. Bhagat Singh Thind (1923)

Supreme Court ruled high caste Hindus were not "white persons"

ineligible for naturalized citizenship

The Luce-Celler Act of 1946 ended discrimination against Asian Indians and Filipinos

accorded the right to naturalization and allowed a quota of 100 immigrants per year

Japanese Internment Camp (1942-46)

Forced relocation/incarceration during WW II of 120,000 people of Japanese ancestry

62% of the internees were United States citizens

Ordered by President FDR shortly after Imperial Japan's attack on Pearl Harbor

US Census Bureau assisted efforts by providing confidential addresses on Japanese Americans

Internment considered to have resulted more from racism than from any security risk

1/16 Japanese and orphaned infants with "one drop of Japanese blood" were interned
President Carter opened investigation that found little evidence of Japanese disloyalty at the time

concluded that the incarceration had been the product of racism

After the war, it was difficult for Japanese Americans to return to their homes

plagued by rampant discrimination from locals
poverty induced by the federal confiscation of all of their property
Not until 1988, almost 50 years after internment, apanese Americans would be given their due apology and reparations ($20,000)
"The Anti-Chinese Wall" Cartoon
This 1882 cartoon shows stereotypical imagery of laborers, among whom are Irishmen, an African American, a Civil War veteran, Italian, Frenchman, and a Jew, building a wall against the Chinese. Congressional mortar is used to mount blocks of prejudice, non-reciprocity, law against race, fear, etc. Across the sea, a ship flying the American flag enters China, as the Chinese knock down their own wall and permit trade of such goods as rice, tea, and silk.
—
PVS: Becoming American – The Chinese Experience
—
PBS: The Chinese Exclusion Act
—
A History: The Construction of Race and Racism Dismantling Racism Project Western States Center
"Between the 19th & 20th Centuries over 600 separate pieces of anti-Asian legislation were passed limiting Asians from citizenship. Non-citizens had almost no rights. Whites could kill Asians with impunity because they could not testify in court."
—
Wikipedia: Racism: Asian Americans
The Naturalization Act of 1790 made Asians ineligible for citizenship, with citizenship limited to whites only.[87]
Asian Americans, including those of East Asian, Southeast Asian, and South Asian descent, have experienced racism since the first major groups of Chinese immigrants arrived in America. First-generation immigrants, children of immigrants, and Asians adopted by non-Asian families have all been impacted.[88]
In the 19th century, America was undergoing rapid industrialization, leading to labor shortages in the mining and rail industries. Chinese immigrant labor was often used to fill this gap, most notably with the construction of the First Transcontinental Railroad, leading to large-scale Chinese immigration.[88] These Chinese immigrants were despised because they took the jobs of whites for cheaper pay, and the phrase Yellow Peril, which predicted the demise of Western Civilization as a result of Chinese immigrants, gained popularity.[89] This discrimination apexed with the 1882 Chinese Exclusion Act, which banned Chinese immigration to the United States. This was the first time that a law was passed to exclude a major group from the nation that was based on ethnicity and class.[88]
Local discriminatory laws were also enacted to stifle Chinese business and job opportunities; for example, in the 1886 Supreme Court case of Yick Wo v. Hopkins, a San Francisco city ordinance requiring permits for laundries (which were mostly Chinese-owned) was struck down, as it was clear the law solely targeted Chinese Americans. When the law was in effect, the city issued permits to virtually all non-Chinese permit applicants, while only granting one permit out of two hundred applications from Chinese laundry owners. When the Chinese laundries continued to operate, the city tried to fine the owners. In 1913, California, home to many Chinese immigrants, enacted an Alien Land Law, which significantly restricted land ownership by Asian immigrants, and extended it in 1920, ultimately banning virtually all land ownership by Asians.[90]
In 1907, Japanese immigrants, which were unaffected by the Exclusion Act, began to enter the United States, filling labor shortages that were once filled by Chinese workers. This influx also led to discrimination and was stymied when President Theodore Roosevelt restricted Japanese immigration. Later, Japanese immigration was closed when Japan entered into the Gentlemen's Agreement of 1907 to stop issuing passports to Japanese workers intending to move to the U.S.[91]
During World War II, the Republic of China was an ally of the United States, and the federal government praised the resistance of the Chinese against Japan in the Second Sino-Japanese War, attempting to reduce anti-Chinese sentiment. In 1943, the Magnuson Act was passed by Congress, repealing the Chinese Exclusion Act and reopening Chinese immigration. However, at the time, the United States was actively fighting the Empire of Japan, which was a member of the Axis powers. Anti-Japanese racism, which spiked after the attack on Pearl Harbor, was tacitly encouraged by the government, which used slurs such as "Jap" in propaganda posters and even interned Japanese Americans, citing possible security threats. Soldiers in the Pacific theater seem often dehumanized their enemy leading to American mutilation of Japanese war dead.[92] The racist nature of this dehumanization is apparent in the inconsistency of the treatment of corpses in the Pacific and the European theaters. Apparently some soldiers mailed home Japanese skulls as souvenirs, while none mailed home German or Italian skulls.[93] This prejudice continued for some time after the war, and Asian racism affected U.S. policy in the Korean and Vietnam Wars, even though Asians were on both sides of those wars as well as World War II. Some historians have alleged that a climate of racism, with unofficial rules like the "mere gook rule",[94][95] allowed for a pattern in which South Vietnamese civilians were treated as less than human and war crimes became common.[96]
Prior to 1965, Indian immigration to the U.S. was small and isolated, with fewer than fifty thousand Indian immigrants in the country. The Bellingham riots in Bellingham, Washington, on September 5, 1907, epitomized the low tolerance in the U.S. for Indians and Hindus. While anti-Asian racism was embedded in U.S. politics and culture in the early 20th century, Indians were also racialized for their anticolonialism, with U.S. officials, casting them as a Hindu menace, pushing for Western imperial expansion abroad.[97] In the 1923 case, United States v. Bhagat Singh Thind, the Supreme Court ruled that high caste Hindus were not "white persons" and were therefore racially ineligible for naturalized citizenship.[98] The Court argued that the racial difference between Indians and whites was so great that the "great body of our people" would reject assimilation with Indians.[98] It was after the Luce–Celler Act of 1946 that a quota of 100 Indians per year could immigrate to the U.S. and become citizens.[99]
The Immigration and Nationality Act of 1965 dramatically opened entry to the U.S. to immigrants other than traditional Northern European and Germanic groups, and as a result would significantly, and unintentionally, alter the demographic mix in the U.S.[100] On the U.S. immigration laws prior to 1965, sociologist Stephen Klineberg states the law "declared that Northern Europeans are a superior subspecies of the white race."[100] In 1990, Asian immigration was encouraged when nonimmigrant temporary working visas were given to help with the shortage of skilled labor within the United States.[88]
In modern times, Asians have been perceived as a "model minority". They are seen as more educated and successful, and are stereotyped as intelligent and hard-working, but socially inept.[101] Asians may experience expectations of natural intelligence and excellence from whites as well as other minorities.[90][102] This has led to discrimination in the workplace, as Asian Americans may face unreasonable expectations because of the "model minority" stereotype. In 2000, out of 1,218 adult Asian Americans, 92 percent of those who experienced personal discrimination believed that the unfair treatment was due to their ethnicity.[101]
Asian American stereotypes can also obstruct career paths; because Asians are seen as better skilled in engineering, computing, and mathematics, they are often encouraged to pursue technical careers. They are also discouraged from pursuing non-technical occupations or executive occupations requiring more social interaction, since Asians are expected to have poor social skills. In the 2000 study, forty percent of those surveyed who experienced discrimination believed that they had lost hiring or promotion opportunities. In 2007, the Equal Employment Opportunity Commission reported that Asians make up 10 percent of professional jobs, while 3.7 percent of them held executive, senior level, or manager positions.[101]
Other forms of discrimination include racial profiling and hate crimes. Research shows that discrimination has led to more use of informal mental health services by Asian Americans.[103] Asian Americans who feel discriminated against also tend to smoke more.[104]
—
Wikipedia: Immigration Act of 1917 (Asiatic Barred Zone Act)
The Immigration Act of 1917 (also known as the Literacy Act and less often as the Asiatic Barred Zone Act) was the most sweeping immigration act the United States had passed until that time. It was the first bill aimed at restricting (as opposed to regulating) immigrants, and marked a turn toward nativism. The law imposed literacy tests on immigrants, created new categories of inadmissible persons, and barred immigration from the Asia-Pacific Zone. It governed immigration policy until amended by the Immigration and Nationality Act of 1952 also known as the McCarran–Walter Act.
Background
Various groups, including the Immigration Restriction League had supported literacy as a prerequisite for immigration from its formation in 1894. In 1895, Henry Cabot Lodge had introduced a bill to the United States Senate to impose a mandate for literacy for immigrants, using a test requiring them to read five lines from the Constitution. Though the bill passed, it was vetoed by President Grover Cleveland in 1897. In 1901, President Theodore Roosevelt lent support for the idea in his first address.[1] though the resulting proposal was defeated in 1903. Literacy was introduced again in 1912 and though it passed, it was vetoed by President William Howard Taft.[2] By 1915, yet another bill with a literacy requirement was passed. It was vetoed by President Woodrow Wilson because he felt that literacy tests denied equal opportunity to those who had not been educated.[1]
As early as 1882, previous immigration acts had levied head taxes on aliens entering the country to offset the cost of their care if they became indigent. These acts excluded immigrants from Canada or Mexico,[3] as did subsequent amendments to the amount of the head tax.[4] The Immigration Act of 1882 prohibited entry to the U.S. for convicts, indigent people who could not provide for their own care, prostitutes, and lunatics or idiots.[5] The Alien Contract Labor Law of 1885 prohibited employers from contracting with foreign laborers and bringing them into the U.S.,[6] though U.S. employers continued to recruit Mexican contract laborers assuming they would just return home.[7] After the assassination of President William McKinley by the anarchist Leon Czolgosz on September 6, 1901, several immigration Acts were passed which broadened the defined categories of "undesireables". The Immigration Act of 1903 expanded barred categories to include anarchists, epileptics and those who had had episodes of insanity.[8] Those who had infectious diseases and those who had physical or mental disabilities which would hamper their ability to work were added to the list of excluded immigrants in the Immigration Act of 1907[9]
Anxiety over the fragmentation of American cultural identity led to many laws aimed at stemming the Yellow Peril, or perceived threat of Asian societies replacing the American identity.[10] Laws restricting Asian immigration to the United States had first appeared in California as state laws.[11] With the enactment of the Naturalization Act of 1870, which denied citizenship to Chinese immigrants and forbade all Chinese women,[12] exclusionary policies moved into the federal sphere. Exclusion of women aimed to cement a bachelor society, making Chinese men unable to form families and thus, transient, temporary immigrants.[13] Barred categories expanded with the Page Act of 1875, which established that Chinese, Japanese and Oriental bonded labor, convicts, and prostitutes were forbidden entry to the U.S.[14] The Chinese Exclusion Act of 1882 barred Chinese people from entering the U.S. and the Gentlemen's Agreement of 1907 was made with Japan to regulate Japanese immigration to the US.[15]
Provisions
On February 5, 1917, the United States Congress passed the Immigration Act of 1917 with an overwhelming majority, overriding President Woodrow Wilson's December 14, 1916, veto.[2] This act added to and consolidated the list of undesirables banned from entering the country, including: "alcoholics", "anarchists", "contract laborers", "criminals and convicts", "epileptics", "feebleminded persons", "idiots", "illiterates", "imbeciles", "insane persons", "paupers", "persons afflicted with contagious disease", "persons being mentally or physically defective", "persons with constitutional psychopathic inferiority", "political radicals", "polygamists", "prostitutes" and "vagrants."[16]
For the first time, an immigration law of the U.S. affected European immigration, with the provision barring all immigrants over the age of sixteen who were illiterate. Literacy was defined as the ability to read 30-40 words of their own language from an ordinary text.[2] The Act reaffirmed the ban on contracted labor, but made a provision for temporary labor. This allowed laborers to obtain temporary permits because they were inadmissible as immigrants. The waiver program allowed continued recruitment of Mexican agricultural and railroad workers.[17] Legal interpretation on the terms "mentally defective" and "persons with constitutional psychopathic inferiority" effectively included a ban on homosexual immigrants who admitted their orientation.[18] One section of the law designated an "Asiatic Barred Zone," from which people could not immigrate, and included much of Asia and the Pacific Islands. The zone was described on longitudinal and latitudinal lines, excluding immigrants from Afghanistan, the Arabian Peninsula, Central Asia, India, Malaysia, Myanmar, and the Polynesian Islands. Neither Japan nor the Philippines were included in the banned zone.[19] The law also increased the head tax to $8 per person, and ended the exclusion of Mexican workers from the head tax.[4]
Aftermath
Almost immediately, the provisions of the law were challenged by Southwestern businesses. U.S. entry into World War I, a few months after the law's passage, prompted a waiver of the Act's provisions on Mexican agricultural workers. It was soon extended to include Mexicans working in the mining and railroad industries; these exemptions continued through 1921.[4] The Chinese Exclusion Act was repealed in 1943. The Luce-Celler Act of 1946 ended discrimination against Asian Indians and Filipinos, who were accorded the right to naturalization, and allowed a quota of 100 immigrants per year.
The Immigration Act of 1917 was later altered formally by the Immigration and Nationality Act of 1952, known as the McCarran-Walter Act. McCarren-Walter extended the privilege of naturalization to Japanese, Koreans, and other Asians,[20] revised all previous laws and regulations regarding immigration, naturalization, and nationality, and collected them into one comprehensive statute.[21] Legislation barring homosexuals as immigrants remained part of the immigration code until passage of the Immigration Act of 1990.[22]
—
Wikipedia: Alien land laws
"Alien land laws were a series of legislative attempts to discourage Asian and other "non-desirable" immigrants from settling permanently in U.S. states and territories by limiting their ability to own land and property. Because the Naturalization Act of 1870 had extended citizenship rights only to African Americans but not other ethnic groups, these laws relied on coded language excluding "aliens ineligible for citizenship" to prohibit primarily Chinese and Japanese immigrants from becoming landowners without explicitly naming any racial group.[1] Various alien land laws existed in over a dozen states before they were ruled unconstitutional by the Supreme Court in 1952. Like other discriminatory measures aimed at preventing minorities from establishing homes and businesses in certain areas, such as redlining and restrictive covenants, many alien land laws remained technically in effect, forgotten or ignored, for many years after enforcement of the laws fell out of practice.[2]
Background
Resentment against Asian immigrants in the U.S. grew with their population. Although American businesses had initially recruited Chinese immigrants as a cheap labor source in the emerging railroad and mining industries (and, in the Reconstruction South, to replace slaves on sugar plantations) by the late 19th century, fears of a largescale "Mongolian" plot to take land and resources from white Americans became widespread.[3] Contemporary newspapers and politicians cultivated the idea of a Yellow Peril: an imminent threat to white morality and economic interests posed by Chinese and other Asian immigrants. Nativist groups prevented the Naturalization Act of 1870 from granting citizenship rights (and therefore the ability to vote and serve on juries) to Asians, and successfully campaigned for laws to reduce and finally, with the Chinese Exclusion Act of 1882, stop immigration from China.
The end of Chinese immigration came around the same time as the opening of Japan, when Japanese citizens were for the first time in the nation's history allowed to emigrate to other countries, and Japanese soon replaced Chinese as the primary target for labor recruiters. New Japanese immigrants, including many recently released from indentured labor contracts with Hawaiian plantations, moved to rural areas in Western states and took up tenant farming, taking over land formerly occupied by Chinese farmers. The sharp increase in the population of Japanese residing in the U.S. and their success in the agricultural industry soon resulted in an exclusionary movement similar to that faced by the earlier wave of primarily Chinese workers.[3] Following the pattern set by the anti-Chinese movement, anti-Japanese lobbyists first limited Japanese immigration to the U.S. with the Gentlemen's Agreement of 1907 and then stopped East Asian immigration completely with the Immigration Act of 1924. The Cable Act of 1922 added further complications to the ban on citizenship for Asian immigrants, stripping U.S.-born women of their citizenship if they married men ineligible for naturalization. Meanwhile, alien land laws became a common tool to prevent Asian immigrants already in the country from becoming a permanent presence in hostile white communities.
List of laws
California
1879 – The state revises its constitution to limit the ownership of land to aliens who are of "the white race or of African descent."[1]
1913 – California's Alien Land Law prohibits aliens ineligible for citizenship from owning property or entering into leases longer than three years.
1920 – Further restrictions are added to the 1913 law, making any lease agreement with an ineligible alien illegal and barring companies owned by ineligible aliens from purchasing land.
Minnesota
1887 – The state legislature limits ownership of real estate to citizens and "those who have lawfully declared their intentions to become such," and prevents companies with more than 20 percent alien ownership from purchasing land.[4]
1897-1911 – A series of exceptions to the 1887 law are enacted, allowing alien-owned corporations to hold land so long as it is being sold to "actual settlers" or being used for legitimate business purposes.[4]
Nebraska
1841 – The Preemption Act allows settlers to file a "preemptive" claim on up to 160 acres of land, protecting their title against subsequent claims on the tract. Claimants must provide proof of citizenship or a declaration to obtain citizenship in order to file for preemption.[5]
1862 – The Homestead Act, which allows settlers to claim up to 160 acres of land on which they live and work, includes a requirement that homesteaders be citizens or have filed for citizenship.[5]
1904 – The Kincaid Act, another homestead law allowing settlers to claim up to 640 acres of land in the western and central parts of the state less conducive to small-plot farming and ranching, uses the same citizenship requirement as the previous laws.[5]
Oregon
1859 – Oregon rewrites its constitution to state that no "Chinaman" can own property in the state.[1]
1923 – After three failed attempts to pass laws limiting land and property rights to citizens and those eligible for naturalization, an act based on the California model is pushed through the state legislature.[6]
Texas
1891 – Texas passes a law prohibiting aliens or alien-owned companies from holding property for more than six years (aliens eligible for naturalization are exempt if they obtain citizenship before the end of the six year grace period). The law is repealed as unconstitutional later that same year.[7]
1892 – A new law extends the previous time limit from six to ten years and removes the restriction against corporations owned by aliens.[7]
1921 – The state essentially returns to the restrictions of the 1891 law, once again prohibiting alien-owned companies from obtaining property and reducing the time limit on holding land from ten to five years.[7]
Washington
1886 – Passed the same year as a race riot in which Seattle's Chinese population was displaced by a mob of angry whites, Washington Territory writes a constitutional provision barring aliens ineligible for citizenship from owning property.[8]
1889 – A statute requiring aliens to declare an intent to naturalize "in good faith" in order to buy property is added to the territory's constitution, refining the 1886 law.[1][8]
1921 – An alien land bill modeled after the California law is passed in the state legislature after failing to make it onto the 1920 ballot. As in California, ineligible aliens were prohibited from leasing land.[8]
1923 – The 1921 law is expanded to prevent the U.S.-born children of immigrants from holding land in trust for their parents.[1]
Utah and Wyoming
1943 – Utah and Wyoming, which were home to concentration camps for Japanese Americans removed from the West Coast during World War II, pass alien land laws in order to prevent former camp inmates from resettling in those states.[2][9] (Arkansas, home to two incarceration sites, passed a similar law specifically barring any "Japanese or a descendant of a Japanese" from purchasing land in that state, though by including citizen Nisei within its scope, it was not a true alien land law.)[10]
Other states
1921 – Arizona[6] and Louisiana[10] pass alien land acts. New Mexico voters approve an amendment to the state constitution that prohibits ineligible aliens from owning property in the state.[11]
1923 – Idaho and Montana pass alien land laws.[10]
1925 – Kansas and Arkansas write their own laws restricting property rights.[10]
Related court cases
Yamashita v. Washington (1902) — Takuji Yamashita filed a brief with the Washington State Supreme Court after being denied the ability to practice law on the grounds that he was ineligible for naturalization and therefore ineligible to become an attorney under the Washington Bar's requirements. The court ruled unanimously against him.
California v. Harada (1918) — The state supreme court ruled in favor of Jukichi Harada, who with his wife had purchased a home in the name of their three American-born children, finding that the children's citizenship gave them the right to own real property despite their status as minors.
Ozawa v. United States (1922) — Takao Ozawa petitioned for citizenship, arguing that people of Japanese descent were included in the "white race" and therefore eligible for naturalization. The Supreme Court ruled against Ozawa.
Yamashita v. Hinkle (1922) — Decided the same day as the Ozawa case, the Supreme Court upheld a Washington state alien land law challenged by Takuji Yamashita.
Estate of Tetsubumi Yano (1922) — The California Supreme Court found that a non-citizen parent had guardianship rights over agricultural land owned in the name of his Nisei daughter.[1]
Webb v. O'Brien (1923) — Overturning a lower court decision, the Supreme Court upheld a ban on cropping contracts, which technically dealt with labor rather than land and were used by many Issei to avoid the restrictions of California's alien land act.[6]
Porterfield v. Webb and Terrace v. Thompson (1923) — Two Supreme Court cases in which bans on leasing to ineligible aliens in Washington and California were ruled constitutional.[6]
Washington v. Hirabayashi (1925) — Washington's Supreme Court decided that the land purchased in the name of a Nisei but managed primarily by an Issei-owned company must revert to the state.[1]
Oyama v. California (1948) — The Supreme Court ruled that Fred Oyama's 14th Amendment rights had been violated when the state of California moved to repossess land purchased by Oyama's non-citizen father in his son's name while the family was in camp. However, the 1913 and 1920 alien land laws used by the state to justify the escheat filing, while weakened, were not struck down at this time.
Takahashi v. California Fish and Game Commission (1948) — Torao Takahashi, an Issei fisherman who was denied a fishing license upon his return to Terminal Island after being released from camp in 1945, successfully challenged a state law that declared aliens ineligible for citizenship could not obtain a commercial fishing license.
Fujii v. California (1952) — The Supreme Court ruled that California's 1920 Alien Land Law, and others like it, violated the equal protection clause of the 14th Amendment. Although enforcement of the California law had essentially stopped after the Oyama decision in 1948, the ruling in that case had not addressed the constitutionality of the law but only the individual rights of Fred Oyama. The Fujii ruling dealt directly with the legislation itself, therefore nullifying alien land laws.
Masaoka v. California (1952) — Issued three months after the Fujii decision officially branded such laws unconstitutional, the Supreme Court upheld a lower court's ruling against California's Alien Land Law.[12]
—
ATI: How The Chinese Massacre Of 1871 Became One Of The Largest Lynchings In U.S. History
"By the time the Chinese Massacre of 1871 was finished, 17 Chinese men and boys were dead. Not a single person involved would be held responsible.
In 1871, the city of angels had a population of 6,000 people and only six law enforcement officials. According to the U.S. census, the Chinese population was only about three percent of the entire population — roughly 172 people.
The majority of the Chinese lived on a strip of land called Negro Alley which was considered the red-light district of Los Angeles, an area known for saloons, gambling parlors, and brothels. It was also infamous for enduring one murder per day on average.
Gang Wars And Rising Tensions
During the 1850s and early 1860s, the general attitude toward Chinese immigrants was one of tolerance. However, this attitude drastically shifted in 1869 when the Los Angeles News and The Los Angeles Star began running harsh editorials that condemned Chinese immigration and denounced the Chinese as being inferior and immoral.
This significant change in media coverage resulted in an increase of racially motivated attacks against the Chinese. By October 1871, tensions were at an all-time high in Negro Alley. Two rival Chinese factions had been at war against each other for several days and the violence among the two gangs came to a head with the kidnapping of Yut Ho.
Yut Ho belonged to the Yuen gang and she had been kidnapped with the intent of being sold into marriage. Considering that Yut Ho was already married, this presented a bit of an issue.
The kidnappers of Yut Ho were led by a rival gang leader, Yo Hing, who had close connections with the powers that be in Los Angeles. The Yuen gang was led by a shopkeeper named Sam Yuen. In an effort to rescue Yut Ho, Yuen hired a small number of hit men from San Francisco to return her safely. One of these men was Yut Ho's own brother, Ah Choy. After arriving in Los Angeles, Choy spotted Yo Hing and fired several shots at the infamous gang leader.
Hing escaped without any injury and quickly secured a warrant for Choy, who would be arrested weeks later. Choy's bail was set at the staggering sum of two thousand dollars which Yuen paid from his own small fortune.
The police confirmed that the leader stored his hidden wealth in a locked trunk at his shop. To go along with this, news started circulating about Yuen's funds, attracting unwanted attention for the shopkeeper. There is also strong evidence that the police cooperated with the Hing faction to rob Yuen of his personal fortune.
On the night of the massacre, Officer Jesus Bilderrain was drinking at a nearby tavern when a shot rang out into the night. Upon hearing the disturbance, Bilderrain ran out toward Negro Alley and saw Choy bleeding on the street from a neck wound. Out of the corner of his eye, he spotted a group of Chinese men running away from the crime scene. He ran after them into a dark building and was shot upon entering.
Bilderrain managed to dash out of the building with a shoulder wound, blowing his whistle to alert more policemen. Robert Thompson, the owner of the town's most popular saloon, the Blue Wing, answered the urgent call and came to his aid. At the time, Thompson's assistance was normal as vigilante justice was exceedingly common. In fact, by the 1850s and 1860s, thirty-five people had been lynched by vigilance committees in Los Angeles.
As Thompson approached the door of the building that Bildderrain escaped from, he was warned by a part-time cop that the men inside were heavily armed. Thompson retorted, "I'll look out for that" and fired his gun blindly into the darkness. However, a returning barrage of gunfire found him, striking him fatally in the chest. An hour later, he was dead with his supposed last words being: "I am killed."
When news of Thompson's untimely end was announced, a mob of five hundred people gathered in Negro Alley. They rushed over to the dilapidated building and laid siege to the Chinese gangsters hidden inside.
Held at bay by the gunfire, the mob began to climb onto the roof, using axes to bludgeon holes into the tar covering. Then the mob took aim and started firing into the rooms below. Another portion of the mob had managed to batter open a second door with a large rock. At this point in the night, the Chinese gangsters had given up on escape.
The ensuing violence would soon shock the world. In the flickering light and shadow of the streetlights, armed men began dragging the Chinese gangsters to constructed gallows in downtown Los Angeles. A short while later, bodies were already swinging from two upturned wagons on Commercial Street as well as the crossbar of the Tomlinson Corral.
The armed group soon used the porch roof of John Goller's wagon shop as another place to lynch some of the doomed men. Goller vehemently objected to the usage of his store as the location of a lynching, crying out that there were young children in the building. A rioter shoved a gun to Goller's face and told him, "Dry up, you son of a bitch."
Men climbed onto the roof of the wagon shop and began to sing in glee as the victims began to be hoisted up. A woman that ran a boardinghouse near Goller's shop volunteered clotheslines to be used as nooses. The clotheslines proved to be too weak and rope from a dry goods stores was used instead.
Among the Chinese victims was Dr. Gene Tong, a well-respected and eminent doctor. As Tong was dragged along the streets of Los Angeles, he begged for his life. He even attempted to offer three thousand dollars in gold and his diamond wedding ring. His assailants silenced Tong with a bullet through the mouth. They then proceeded to cut off his finger with the wedding ring before hanging Dr. Tong with the other victims.
A Forgotten Lynching
The next morning, there were seventeen bodies laid out in the jail yard. Only one of the victims had been involved in the notorious gunfight from the previous night. It was the largest mass lynching in American history.
Though there were 25 indictments for the murder of the seventeen Chinese victims, only ten men stood trial. Eight rioters were convicted on manslaughter charges, but they were overturned and the defendants were never re-tried. The victims of this massacre and their families never received any modicum of justice.
Unfortunately, the Chinese massacre did little to improve the treatment of the Chinese community in Los Angeles. Instead, anti-Chinese sentiments continued to grow in an upward trend, as The Anti-Coolie club was created in 1876, counting a significant number of powerful citizens among its members. The newspapers also resumed their slanderous editorials against the Chinese community.
A mere two years later, a federal district court in California ruled that the Chinese were ineligible for citizenship. This anti-Chinese legislation culminated in the Chinese Exclusion Act of 1882, which halted the immigration of Chinese laborers and barred the Chinese from becoming naturalized citizens on the federal level.
—
Fusion: Racist History of Chinese Restaurant
—
Adam Ruins Everything – The Messed-Up Story of How Hawaii Became a State | truTV
—
Weird History: Here's How America Destroyed Hawaiian Culture
—
Hawaii: The Stolen Paradise (Hawaii Documentary) | History Documentary | Reel Truth History
—
Ranker: How The US Has Systematically Destroyed Hawaiian Culture For 240 Years
Many associate Aloha shirts, hula dancing, and surfing with Hawaiian culture. Beloved by many around the globe, the paradisiacal islands exude romance and relaxation. However, the story of how America acquired Hawaii is much less pristine than the sparkling oceans and beaches on postcards and travel brochures. Struggle and oppression fill Hawaii's history, as the United States forced the islands into becoming US territory. Much like the Native American Trail of Tears, the story of how Hawaii became a state brims with hostile takeovers, as well as displaced and mistreated Native inhabitants.
Eight major volcanic islands form Hawaii, located in the Pacific Ocean more than 2,000 miles from San Francisco. Historians believe Polynesians became the first Hawaiian inhabitants after traveling from the Marquesas Islands by canoe around 400 CE. They created a new society; used their farming and fishing skills to survive; and eventually formed a monarchy. As white Europeans settled on the islands, sugar plantation owners – including Sanford Dole, a relative of Dole Food Company founder – overthrew the Hawaiian government and began America's process of claiming the islands.
European James Cook Sailed To Hawaii In 1778 And Attempted To Kidnap The Native King
Photo: Nathaniel Dance-Holland/National Maritime Museum, UK/Wikimedia Commons/Public Domain
Captain James Cook was the first recorded European to set foot in Hawaii while exploring the South Pacific with his crew in 1778. He named the islands the "Sandwich Islands" in honor of the Earl of Sandwich, one of Cook's financial backers.
The iron on his ships, as well as the crews' metal tools and cooking utensils, interested the Native Hawaiians who were unfamiliar with the commodity. Thus, they at first welcomed Cook and his men as deities.
When Cook later returned to the islands on a different exploration, however, he took advantage of the trust and incited the Hawaiians against him. After he discovered a smaller boat stolen from his ship, Cook ordered his men to kidnap the elderly Hawaiian king in retaliation, which incited the Hawaiians against the Europeans.
They forced the captain to retreat from the islands, but bad weather compelled Cook's ship to soon return to the beach where an angry mob killed him and most of the crew.
Missionaries And Whalers Brought Disease And Other Problems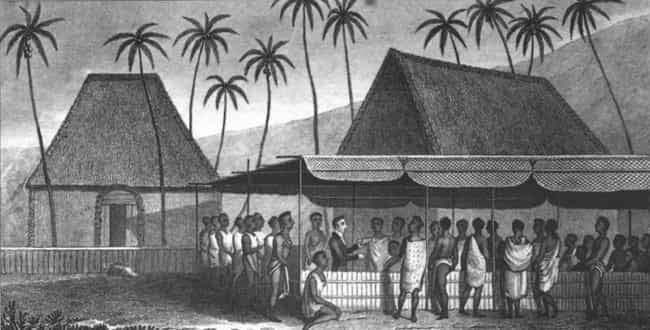 In March 1820, a group of Protestant missionaries traveled to Hawaii and began setting up churches. Missionaries from other religions followed; many Natives adopted their practices and belief systems. In addition to churches, missionaries built schools – and through their descendants – started a social class of white elites in Hawaii.
Whalers came to Hawaii around the same time as the missionaries, but their differences in lifestyle caused substantial conflict among all three groups. As the missionaries attempted to create laws to keep the sailors in line, whalers demanded the right to gamble and hire Native women for sex work.
The whalers' desire for familiar foods also forced the island to obtain nontraditional Hawaiian foods, including sugar, potatoes, and meat. The foreigners also brought diseases such as measles, venereal disease, and smallpox to Hawaii. By 1853, roughly 230,000 Native Hawaiians had lost their lives.
Foreigners Used The Threats Of Force To Establish A New Constitution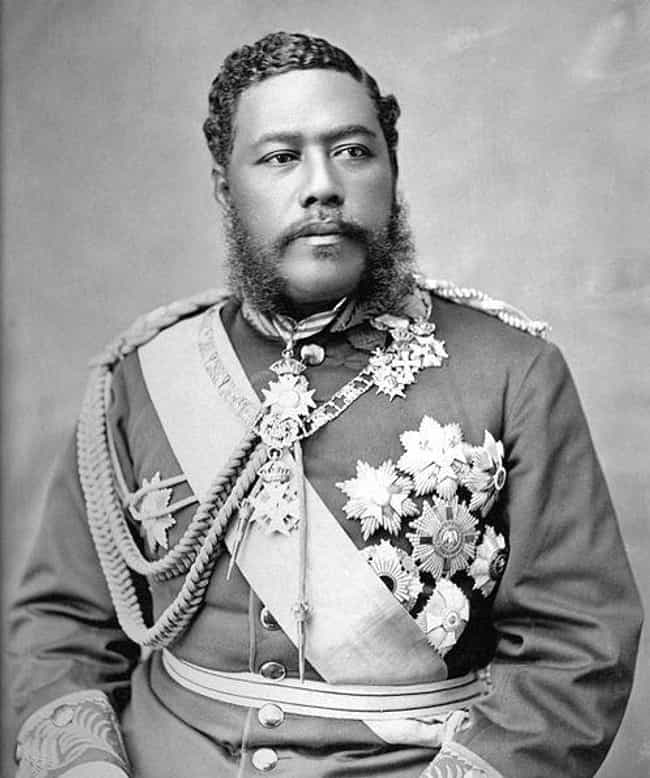 By 1810, Hawaii's eight main islands had united to form a single kingdom under the rule of King Kamehameha I. However, traders from France, Britain, and the United States influenced the islanders by supplying them with guns. The foreigners also convinced them to sign a free trade agreement, which entailed giving away Pearl Harbor and granting most of Hawaii's land to sugar plantation owners.
Non-Native residents didn't like the Hawaiian form of monarchy, and when David Kalakaua became king in 1874, they felt threatened by his attempts to reduce the Missionary Party's power.
Some party members formed a group called the Hawaiian League in 1887 and drafted a constitution, which would remove power from the king and give it to the legislature instead. The so-called Bayonet Constitution also took away voting rights from Native Hawaiians and Asian citizens who owned neither money nor land. The League then coerced Kalakaua to sign the constitution, threatening him with force from a militia if he didn't comply.
Non-Native Businessmen Staged A Coup And Took Over The Royal Hawaiian Government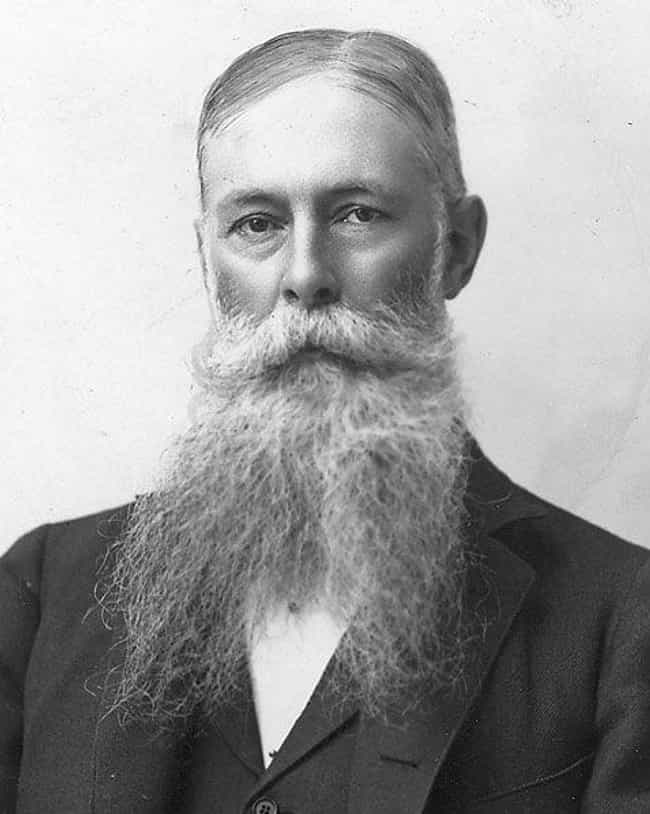 King Kalakaua's sister Lili'uokalani assumed the throne in 1891, when the king passed away. As queen, Lili'uokalani attempted to restore the monarchy's power and return voting rights to Native Hawaiians – but the self-imposed white legislature refused to pass it.
Fearing the possible loss of control, a group of 13 men from the United States, Germany, and Britain formed the Committee of Safety. Backed by the US military, the group of businessmen with stakes in the pineapple and sugar industries staged a coup in January of 1893 to overthrow Lili'uokalani's rule.
The coup had about 1,000 supporters in Hawaii, and the US sent a ship with more than 120 Marines Corps members for support as tensions grew. A policeman died from a gunshot while trying to stop the committee's unofficial militia from illegally acquiring arms. Committee members took advantage of the confusion and ran into a government building, claiming they were now in charge.
The US minister to Hawaii took the group's side and recognized committee leader Sanford B. Dole – of relation to the founder of Dole Foods – as head of this new provisional government.
Hawaiian Queen Lili'uokalani Abdicated Her Throne To Avoid Bloodshed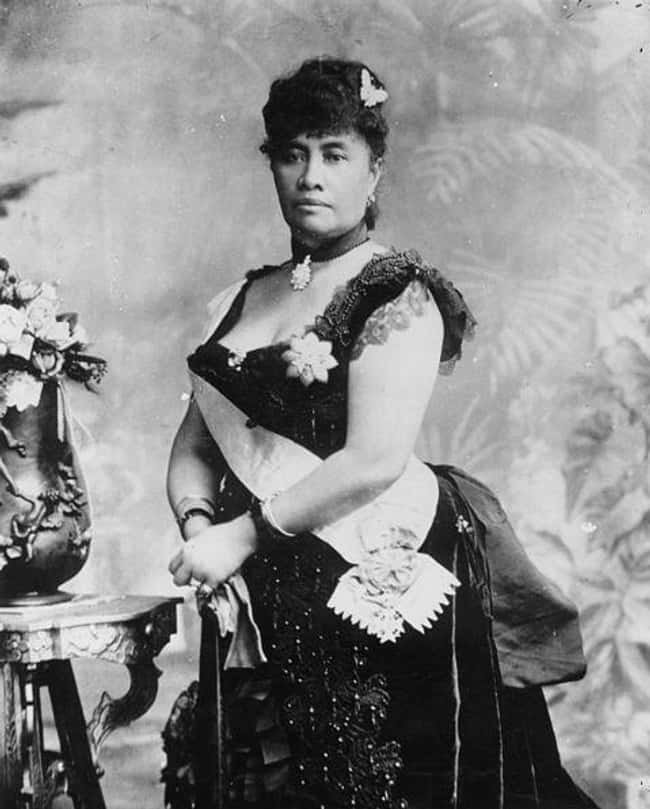 Queen Lili'uokalani stood down from fighting the US actions of 1893 with force, realizing many might die if she resisted the coup. Meanwhile, as leader of the new US provisional government in Hawaii, Sanford Dole began the process of annexation by submitting a treaty to the US Senate.
Several congressmen realized Native Hawaiians didn't support annexation, and even President Grover Cleveland spoke out against the idea, supporting Lili'uokalani's return to the throne. He sent a new minister to represent the US to Hawaii, but Dole refused to stand down, forming the independent Republic of Hawaii in 1894.
Since President Cleveland didn't want bloodshed either, he decided not to send in troops. However, Native Hawaiians took matters into their own hands. In 1895, they attempted their own coup, but did not succeed, costing several lives in the process. After the new republic government arrested Lili'uokalani and charged her with treason, she officially abdicated the throne.
The Hawaiian Homes Commission Act Failed Native Residents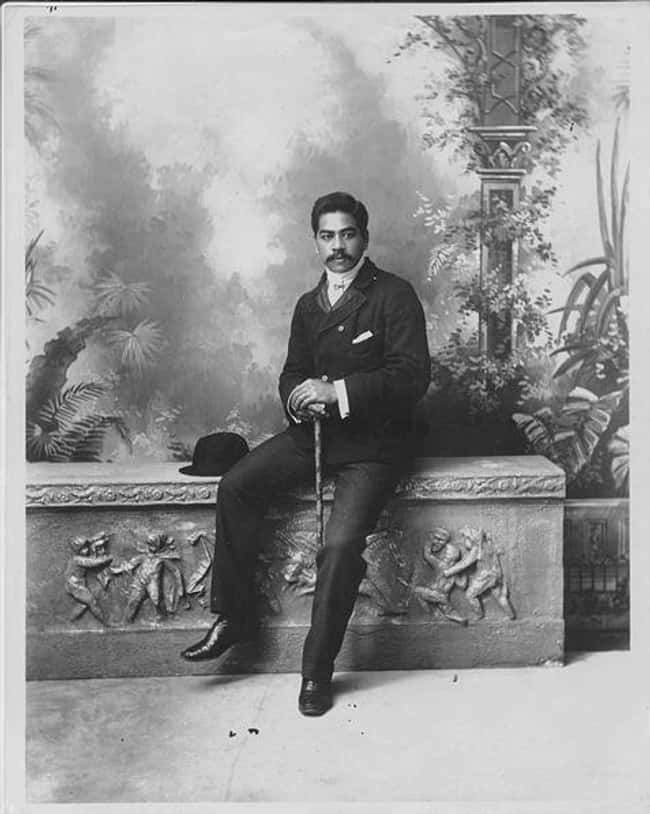 Sugar plantation owners and ranchers obtained the land from Hawaiian Natives after overthrowing the Hawaiian government in 1893. At the time, they could own an unlimited amount of land. When the Organic Act passed, creating the new annexation government, it instituted lease terms for sugarcane farmers and plantation owners who had taken over most of the Hawaiian land.
Most were no longer than 30 years total, and around the time many of them were up for renewal or expiring, Congressional delegate Prince Jonah Kūhiō Kalaniana'ole introduced the Hawaiian Homes Commission Act of 1921. This bill allowed people of more than 50% Native Hawaiian heritage to lease areas totaling more than 200,000 acres of land for 99 years at the cost of $1.
Though Kalaniana'ole created the bill to give Native Hawaiians living in poverty the right to their land, property leasers and Republican lawmakers struck illicit deals to create loopholes and transfers. These workarounds ultimately used land intended for Hawaiian homes for airports and other public-use entities; more than 1,000 acres went to the new government.
Meanwhile, the land allotted to the Hawaiian civilians proved underdeveloped, unworkable, and sometimes inaccessible. As one writer put it, "Many uses of Hawaiian Homelands for public parks and schools violate the intent of the trust." The act set aside no money for improving the land, and in 1999, more than 29,000 Native Hawaiians remained on the waiting list for land.
The US Government Doesn't Consider Native Hawaiians To Be Indigenous People
Congress apologized to Hawaii in 1993 for helping to overthrow the government belonging to people who didn't want their home ruled by another country. In 2000, Hawaiian Senator Daniel K. Akaka created the Native Hawaiian Government Reorganization Act to make stronger amends. Also known as the Akaka Bill, the act grants Native Hawaiians the same kinds of rights given to Native Americans and Native Alaskans.
As of 2018, the US government recognizes Hawaiians as an ethnic minority, not indigenous people. Unlike Native Americans and Native Alaskans, they do not have the right to govern themselves, raise funds through running gambling establishments, or possess rights to the land seized by the government. Though Akaka worked to get his bill passed for 12 years, it never received enough votes to become law. He retired in 2013 and passed away in 2018.
---
Model Minority and Racial Triangulation
—
Adam Ruins Everything – How America Created the "Model Minority" Myth | truTV
"Racial triangulation materializes through two processes which ultimately serve to reinforce white power and privilege. The mainstream valorizes Asians over Blacks, citing Asians' hard work ethic and material successes and implying deficiencies in the latter. Yet unlike Blacks, Asians continue to be inherently alien, apolitical, and unassimilable to mainstream culture, and never perceived as true Americans. In the 1960s, Asian-Americans were dubbed "the model minority" and since then, this myth has plagued the relationship between Asian-Americans, the "good minority," and Blacks and Latinos, the "deficient minorities."." kate-hers RHEE
"This theory suggests that for the purpose of controlling the distribution of power and privilege, those from the dominant (White) group categorize Asian Americans via two processes or dimensions: (a) inferior–superior and (b) foreigner–insider. According to Kim, Asian Americans are racially triangulated in relation to Whites and Blacks through a categorization process represented by the graph in Figure 2. On one axis, Asian Amerians are labeled as being superior to Blacks (i.e., the model minority stereotype) yet still inferior to Whites; and on the other dimension, they are labeled as inherently unassimilable foreigners (i.e., the perpetual foreigner stereotype), whereas Whites and Blacks are both considered to be insiders. " Yeong Kim, Yijie Wang, Shiying Deng, Rocio Alvarez, and Jing Li, University of Texas at Austin
—
---
Asian US Territories
—
AJ+: What Does It Mean To Be From A U.S. Territory? | AJ+
—
AJ+: How The U.S. Territory Of Guam Became An American Colony
—