A Chilean protest song about rape culture and victim shaming has become a viral anthem for feminists around the world. The lyrics of 'A Rapist in Your Path' describe how institutions uphold systematic violations of women's rights: "The rapist is you/ It's the cops/ The judges/ The state/ The president." According to the Chilean Network Against Violence Against Women, 42 cases of sexual abuse are reported each day to the police.
 —
Sacha Baron Cohen's Keynote Address at ADL's 2019 Never Is Now Summit on How the Role of Social Media with Modern Hate. "All this hate and violence is being facilitated by a handful of internet companies that amount to the greatest propaganda machine in history." Sacha Baron Cohen

—
 UK Labour Party Ad parodying current immigrant political scapegoating in the UK
—
Now This: Teen Climate Activist Greta Thunberg Addresses U S Congress with Powerful Speech
—
Blaming President Donald Trump Is Too Easy: This Is Us. | Deadline | MSNBC
—
Now This: Rep. Ilhan Omar Calls Out Biased Question
—
Ibram Kendi, auther of "How to Be an Antiracist" Explains how we know if something is racist
—
Michael Moore On How To Defeat Trump (Hint: It's Not Being Moderate) | MSNBC
—
Indian MP Mahua Moitra Speaks on 7 Signs of Rising Fascism in India

—
Lawrence's Last Word: America's History Of Concentration Camps and Trump's Concentration Camps | The Last Word | MSNBC
—
Author Ta-Nehisi Coates told lawmakers at a House committee hearing that the debate over reparations is "a dilemma of inheritance." Coates called out Senate Majority Leader Mitch McConnell for saying a day earlier that reparations were not "a good idea" because no one who is currently living is responsible. Coates told lawmakers that many of the inequalities created by slavery persist today, including in the form of economic and health disparities.
—
Voicing the Violence: Reflection on Lynching Memorial:
It's been a year since The National Memorial for Peace and Justice opened in Montgomery. Since then, nearly half a million people have visited. In a moving tribute, Reckon's Starr Civil Dunigan reflects on why it's important we remember those lynched by mobs in Alabama and around the country.
—
Ilhan Omar's speech about silencing women of color during a rally dubbed, "Black Women in Defense of Ilhan Omar" planned in response to the whitelash of political attacks and death threats by Conservatives and Trump in an attempt to silence Omar for speaking up against white supremacy, Islamaphobia, anti-Semitism, anti-Palestinian, patriarchy, xenophobia, neocolonialism, neoliberialism, etc
—
A Message From the Future With Alexandria Ocasio-Cortez
What if we actually pulled off a Green New Deal? What would the future look like? The Intercept presents a film narrated and co-written by Alexandria Ocasio-Cortez and illustrated by Molly Crabapple (via The Intercept)
—
AOC Rebuttling Elitist accusations and Republican inactions on climate change
—
Ilhan Omar Explains Why She Stands for Palestinians Amid Political Attacks
—
2 Symbols of Tearing Down Patriachy and White Supremacy
Reps. Alexandria Ocasio-Cortez, Ayanna Pressley, and Rashida Tlaib awaiting their turns to question Michael Cohen (top) and Iconic Women's March "Clean Dream Act Now" Poster (bottom)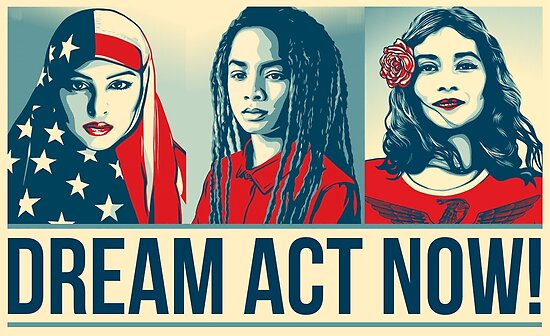 —
Sen. Michael Bennet slams Ted Cruz for 'crocodile tears' over the shutdown caused by Trump's broken campaign promise to get Mexico to pay for the wall.  When Cruz held up government funding in 2013 over his demand that Obamacare be defunded, Colorado was still reeling from floods that had ravaged the state. When the government shut down, the emergency funds from the federal government were paused.
—
Ilhan Omar attacking Elliott Abrams for being a War Criminal
—
Rutger Bregman Confronting People at Davos World Economic Forum about the true impact of tax avoidance
—
Alexandria Ocasio Cortez's Inspiring Women's March Speech
—
New Progressive Congress in 2019 Breaking Numerous Records and Literally dismantling white supremacy
---
Check Out Other Years